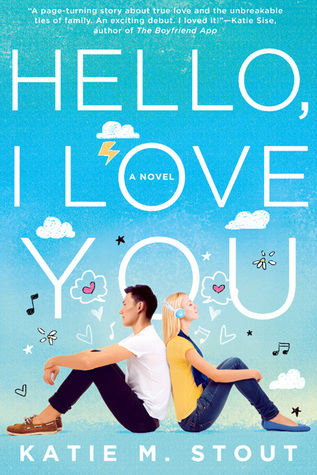 I have been reading up a storm, but I've been lax on writing reviews. Here's a quick catch up post with short reviews.
Hello, I Love You by Katie M Stout
C-
This dragged for me, and I didn't think there was any chemistry between Grace and Jason. I read this mainly for the setting, but the school might as well have been anywhere, which was a big disappointment. Cultural details were sparse and shallow. I didn't get a feeling that Grace was in a foreign country, and the fact that everyone she interacted with spoke English didn't help make this unique or different. It also bugged me that Jason and his sister were the only Koreans to use Korean names.
The Surgeon and the Cowgirl by Heidi Hormel
C / C+
Both protagonists were all about "Me, me, me!" and it felt like it took forever for them to mature. I'm not completely convinced that they will ever effectively communicate, which made the ending rushed and not completely believable.
What Once We Feared by Carrie Ryan
Not enough here to even call this a short story. Lots of potential, but it fell flat because it felt so incomplete. This should have been called a teaser, not a short story.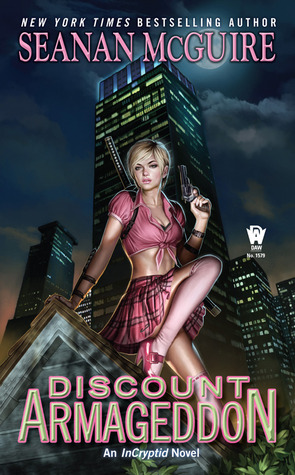 Discount Armageddon by Seanan McGuire
B/ B-
Fun, quirky read that somehow combines ballroom dance with mythological critters.
Verity comes from a long line of cryptozoologists, but her true passion is for competitive dance. She's spending a year in Manhattan to pursue her dance career, as well as to keep an eye on the beasties living in the big city. When Dominic, a member of Covenant, arrives in town, his kill all non-humans before even asking them how their day is going attitude gets on Very's nerves. Both Dominic and the sudden appearance of a snake cult in the sewers under the city have made her life extremely complicated.
Though it got a little draggy in places, and was over the top in others, overall Discount Armageddon was a fun adventure.
Add a Comment