Reviews of Cursed Child have been dominating muggle news, and the Cursed Child Twitter page have not been ignoring the love.
Following our pervious article on the review snippets that the @HPPlayLDN Twitter page has been sharing, we're covering a few more of the newest reviews and photo releases from the Cursed Child website to get you excited for the Cursed Child official opening and script book release in just a few days time!
24 new photos of the play have been released, and SnitchSeeker have compiled them into an article here. In an effort to 'keep the secrets', some have been omitted in this article, so check out Snitchseeker's gallery here for more.
Unsurprisingly, Time Out describe the play as "intense" and "ritualistic" as a result of Steven Hoggett's 'startling movement direction'. Judging from the captivating air of the Harry Potter soundtrack, and the latest Fantastic Beasts trailer, it's hard to believe that a play – being so involving and close to the audience – would be any less enchanting!
@HPPlayLDN posted this review, with a photo of what appears to be students swooshing their robes, potentially jumping, or perhaps disapparating? Take a look below:
'Steven Hoggett's startling movement direction adds an intense, ritualistic air that heightens everything' -Time Out pic.twitter.com/9ij4qbPKtB

— Harry Potter Play (@HPPlayLDN) July 27, 2016
The play's composer, Imogen Heap, was commended for her 'light-synths harmonies' by The Radio Times: 
'Imogen Heap's dream-like light-synthy harmonies leave you feeling like you're under some kind of spell' Radio Times pic.twitter.com/lgQzCnrU7B — Harry Potter Play (@HPPlayLDN) July 27, 2016
The Times also praised Christine Jones' set design, which, judging from previous sneak peaks (which you can view here) is well deserved!
'The stage design by Christine Jones is ingenious' – @TheTimes — Harry Potter Play (@HPPlayLDN) July 27, 2016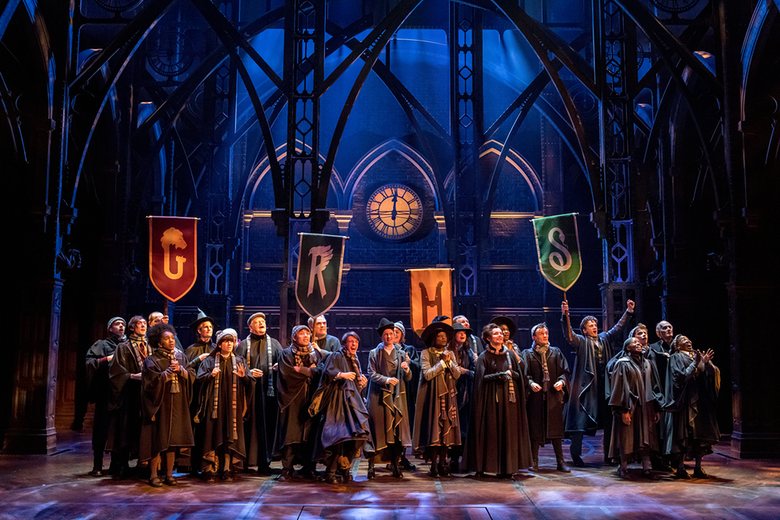 Illusions, costumes and lighting were also commended by The Guardian:
'Jamie Harrison's magic, Katrina Lindsay's costumes and Neil Austin's lighting achieve triumphant fulfilment' – @guardian — Harry Potter Play (@HPPlayLDN) July 27, 2016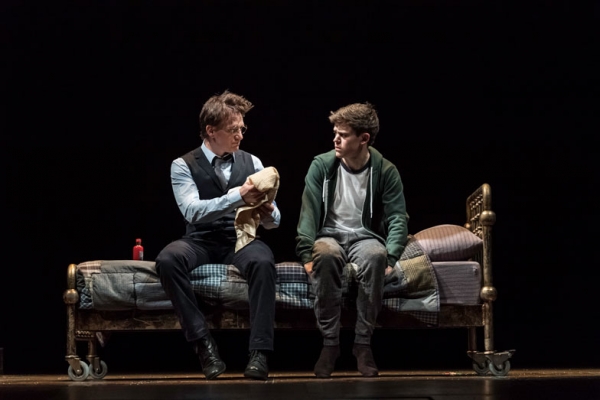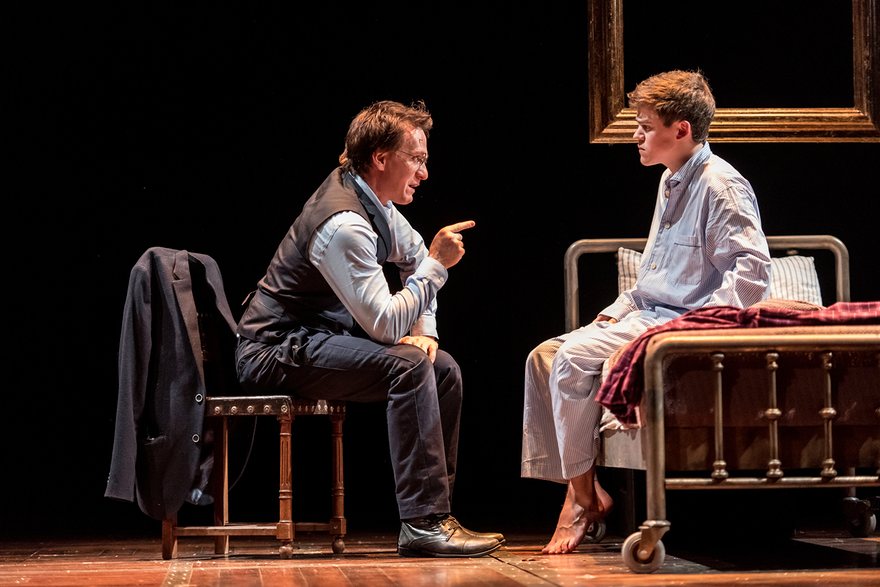 Harry, Ginny, Ron and Hermione do a great job of conjuring audience nostalgia. The New York Times gives a shining review, saying the following of the talent of the cast and crew:
I reread "The Deathly Hallows" on the flight to London from New York, and I was amazed at how naturally what I saw on the stage seemed to flow from the page. Mr. Thorne, Mr. Tiffany and their movement director, Steven Hoggett, and set designer, Christine Jones, collaborated previously on the chilling adolescent vampire play "Let the Right One In," and they are all expert in mapping the intersection of the uncanny and the everyday.
 Along with a team that includes Katrina Lindsay (costumes), Neil Austin (lighting) and Imogen Heap (music), Mr. Tiffany and his cast conjure the self-contained world(s) of Ms. Rowling's books with imagistic wit, precision and, occasionally, stark terror. A convocation of wizards is evoked through the simultaneous swirling of black capes; an otherworldly, xenophobic and unsettlingly topical-feeling Fascist brigade materializes and multiplies out of yawning darkness; and staircases, bookcases and suitcases assume varied and miraculous lives that propel both themes and story.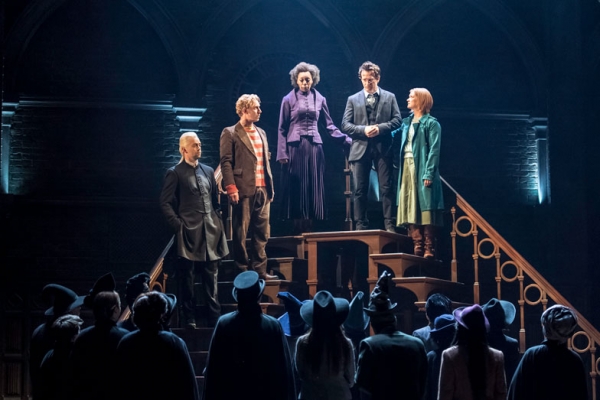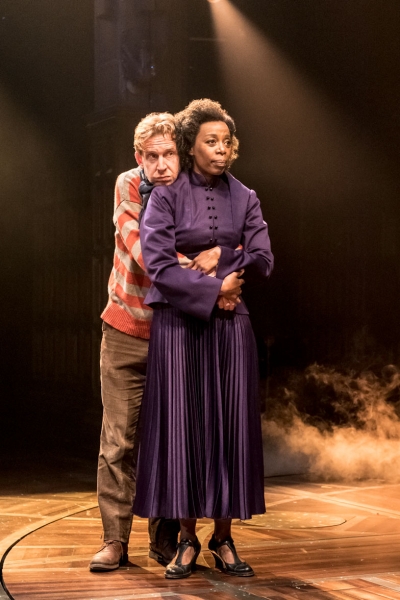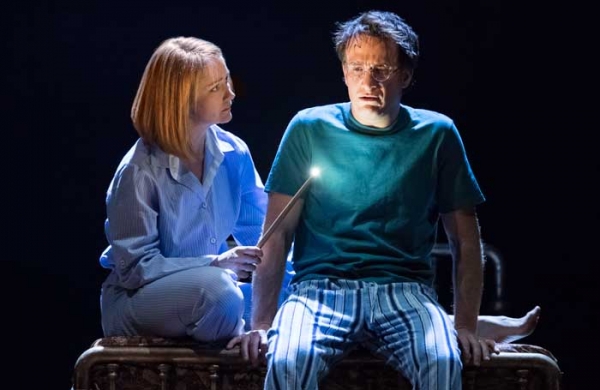 Check out more reviews of Cursed Child here!
Add a Comment