I am consistently impressed with the picture books published by Enchanted Lion Books. Most recently I received copies of Beastly Verse by Joohee Yoon and The World in a Second by Isabel Martin with illustrations by Bernard Carvalho.


The Yoon book is the more traditional—a poetry collection that includes works from Lewis Carroll, William Blake and Laura E. Richards. Here's a bit of "The Yake" from Hilaire Belloc:
As a friend to the children commend me the Yak,
You will find it exactly the thing;
It will carry and fetch, you can ride on its back,
Or lead it about with a string.
As you can see, Yoon's illustrations are dynamic and colorful, making the book a joy to page through. The poems all fit well (some better than others), and combined it's a good way to introduce pre-readers to poems.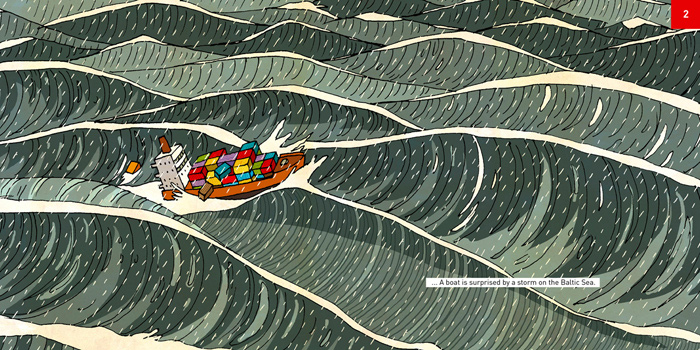 The World in a Second is based on the question of what is going on around the world at the same moment. Martin provides the simple story, taking readers through a variety of single sentence scenarios: "…An elevator gets stuck between two floors in a New York City skyscraper"; "…A boy balances himself on his bicycle for the first time"; "…The dogs (and only the dogs) feel a tiny tremor in a Venezuelan city" and "…A wave reaches the shore."
Carvalho's illustrations, (also big and bold and in his city scenes appropriately busy), are diverse in color, ethnicity and location. In some cases Martin specifies the place, like Venezuela, Morocco and Portugal, but often it is Carvalho's pictures which give the reader geographic clues. (On the final page is a world map with the page numbers pinned to specific cities with the time when each spread occurred.)
World gives readers a clear way to understand the concept of time and time zones which is all very good and by showing people enjoying similar moments (driving, biking, playing ball or resting on a bench), it also makes the world that much smaller, a message I strongly support.
Two beautiful books with dynamic designs and structures; this is Enchanted Lion, hitting it out of the park yet again.
Add a Comment