Every year at Hollins University, students put on the Francelia Butler conference to celebrate the woman who made the world take children's books seriously. It's a one-day conference with visiting scholars, academic and creative readings by students, and this year - the first awarding of the Margaret Wise Brown Award for Best Picture Book, which went to Phil Bildner for MARVELOUS CORNELIUS.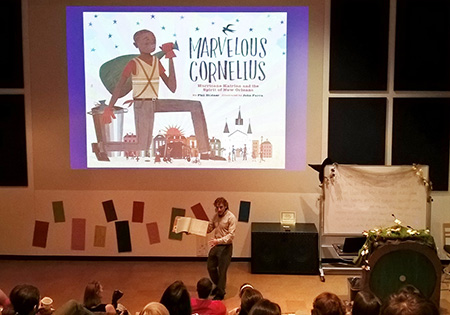 Although my favorite part of his acceptance speech was when he shared this fabulous graphic: Teach/Learn. I always say teaching is learning!
Each year a theme is chosen to decorate the conference. This year's theme was "Stranger at the Door" - which led to some wildly creative decorations. Teachers - pay attention!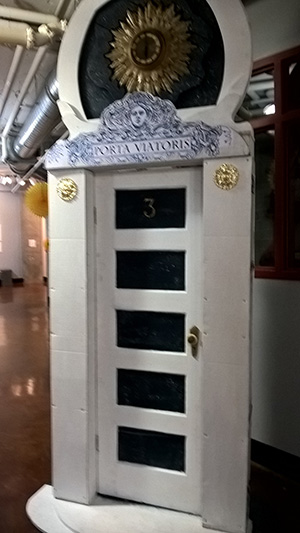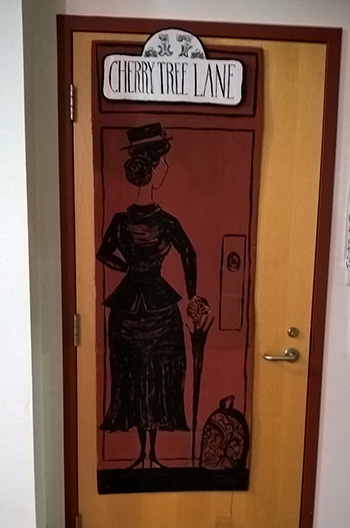 The Hogwarts door was especially creative - just some cardboard squares and VOILA!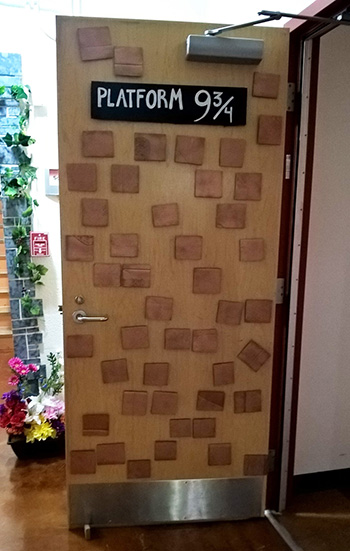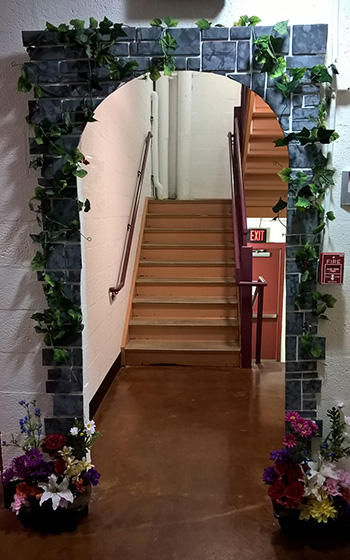 Doors were everywhere!
Even the podium was decorated as a door - to a Hobbit Hole!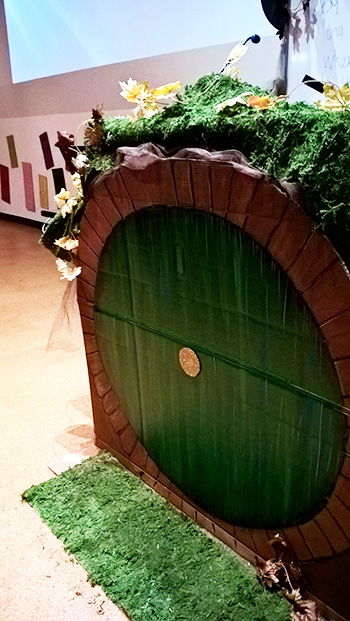 Each year there's an auction to raise money for future events. I snagged an original linocut by Ashley Wolff - woot! (Not a print - the actual linocut!)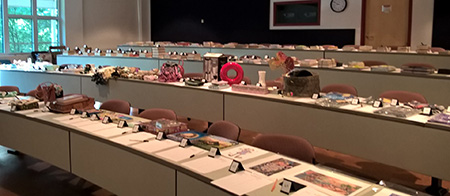 And each year I listen to the speakers while I draw custom thank-you and congratulations notes for friends, faculty, and students. Here are some of this year's batch.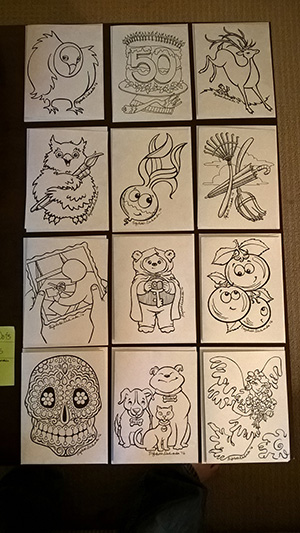 You may see some of these again as coloring pages...
Even nicer this year was the more conscious inclusion of our illustrators. Awards were given and the gallery show was impressive. We are so proud of our students here at Hollins. They do a great job!
Add a Comment