Other than a few favorite story times that I repeat yearly, I always like to try something new. Similarly, I'm always interested in learning something new.  In February, I put it all together – mixing things that interest me with several of the library's most wonderful assests –  technology, diversity, creative space, and kids.
I offer you the ingreadients for "Read, Reflect, Relay: a 4-week club"
Ingreadients
1 part knowledge from ALSC's online class, "Tech Savvy Booktalker"
1 part inspiration from ALSC's online class, "Series Programming for theElementary School Age"
1 new friendship spawned by networking and a love of nonfiction books
a desire to participate in the #weneeddiversebooks campaign
computers
books
school-aged kids
space and time to create
Each club participant read a Schneider Family Book Award winner of her choice.  If you're unfamiliar with the Schneider Family Book Award, I've linked to its page. Winning books embody the "disability experience for child and adolescent audiences."
I asked each of the participants to distill the message of her book into a sentence or two – something that
would make a good commercial.  Then I gave them a choice of using Animoto, Stupeflix, or VoiceThread to create a book trailer or podcast.  All three platforms were kind enough to offer me an "educator account" for use at the library.  Other than strict guidelines on copyright law and a "no-spoilers" rule, each girl was free to interpret and relay the message of her book as she pleased.
Coincidentally, after I had planned the club, I was chatting online with Alyson Beecher.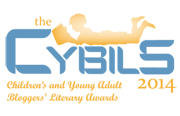 We were both Round 2 judges for the Elementary/Middle Grade Nonfiction CYBILS Awards.  I had no idea that she is also the Chair of the Schneider Family Book Award Committee!  When I told her about my club, she immediately offered to Skype or Hangout with the club members.  We hastily worked out a schedule, and Alyson's visit on the last day of the club was one of its highlights!
The girls ranged in age from 10 to teen.  I think you will be impressed with their creativity.
WordPress does not allow me to embed the actual videos and podcasts, but you can access them via the links below – or visit them on Alyson's site where she was able to embed them.  Enjoy!
·        Wonderstruck by Brian Selznick (2012 winner, Middle School)  https://animoto.com/play/kUdNM1sa4fWKfZOXId63AQ
·      After Ever After by Jordan Sonnenblick (2011 winner, Middle School)   https://voicethread.com/new/myvoice/#thread/6523783/33845486/35376059
·    Anything but Typical by Nora Raleigh Baskin (2010 winner, Teen)  https://animoto.com/play/qFPwi1vYP1ha2FF0vVUuFg
·      Anything but Typical by Nora Raleigh Baskin (2010 winner, Teen) (another one)    http://studio.stupeflix.com/v/9GKeiQfgsj9Q/?autoplay=1
·      A Dog Called Homeless by Sara Lean (2013 winner, Middle School)    http://studio.stupeflix.com/v/DQ4tJG8mnsYX/?autoplay=1
If you'd like more information, or if you'd like to see my video booktalk (or adapt) my video advertisement for the program, just leave a message in the comments.  I'll be happy to respond.
 *All logos used with permission and linked back to their respective sites.
The post Putting it all together appeared first on ALSC Blog.
Add a Comment