Jamie Parker recently sat down with The Stage to give an extensive interview on his acting career, including his latest mega-headliner, The Boy Who Lived. Playing the most well known boy wizard is a pretty daunting task, but Parker remarked that he was "under no illusion the role of Harry Potter belongs" to him.
For many fans who are pretty weary of the latest addition to the Harry Potter franchise, the "8th story," a Harry Potter play (a medium never used in the franchise before), Parker tries his best to put those qualms to rest. Acting is his career, his job, and he recounts this in his description of what it is like to work on Cursed Child.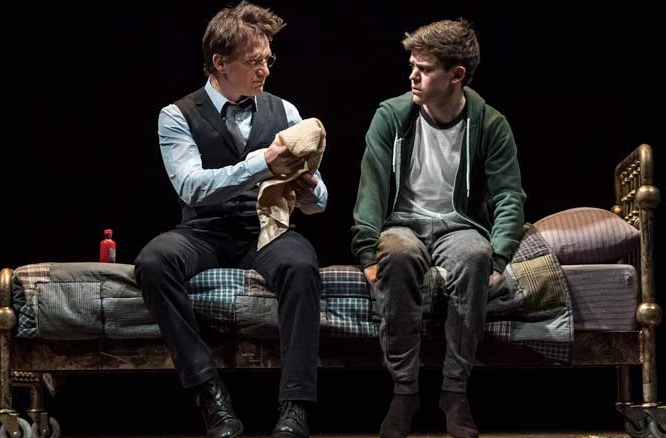 "We're still working during the day and performing at night," he tells me. "But our hours with the creative team are starting to lessen off as we get into a full performance schedule of eight shows a week. The company is feeling really good – Steven [Hoggett, the movement director] has prepped us properly to be in the right physical shape. Working with him, you've got to be in shape. And John [Tiffany, the director] has kept up our spirits with his relentless positivity and trust in his company."

[…]

"I was familiar with the books and read some of them, but I wasn't a Potterhead. But it's been great now to immerse myself in it – I've gone through all of them several times now, and I'm going to go through them again. I won't stop making notes, and every day I am finding out exactly how detailed Jack [Thorne, the playwright] and John's work on it has been with Jo [JK Rowling]. In any decent play there's an unspoken script going on underneath the actual script – like Woody Allen's subtitles, whether they're serious or funny – and that's absolutely the case here. The play is perfectly clear to anyone who doesn't know anything about Harry Potter – it's just a very good play on that level. But for those who are immersed in it, there are Easter eggs hidden in every scene. There's a lot that goes unspoken, and that's fertile ground for being able to talk to each other onstage."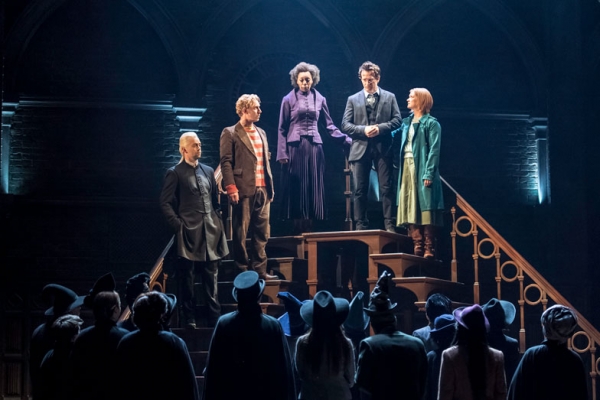 From the moment the show was announced, it has been the subject of intense media interest and speculation. How was he cast to follow in Daniel Radcliffe's very significant footprints? Was it a long process? "Because of the nature of the beast, not that much," he recalls. "They couldn't spread the script around to cast the net especially wide, so they were quite particular about who they had on the list in the first place, though I never saw who else was on it. But they asked themselves before they got in touch with people if they really wanted to have that conversation."

What about the responsibility, though, of playing such a beloved character and giving flesh and blood to him? "It's not my responsibility solely. I know I'm only as good as the material I've got to work with. I'm not an alchemist, not when it comes to writing or production. You could argue that alchemy is part and parcel of what we do, but that responsibility is shared with the audience, and putting it on in the first place was Jack and John drawing from the wealth of Jo's back catalogue and the layer upon layer of detail in there to create something that has its own emotional trajectory and its own legs. If I hadn't thought that was apparent, even in that early draft, I wouldn't have put myself in the position of taking on the amount of responsibility I do have – that would be a suicide mission."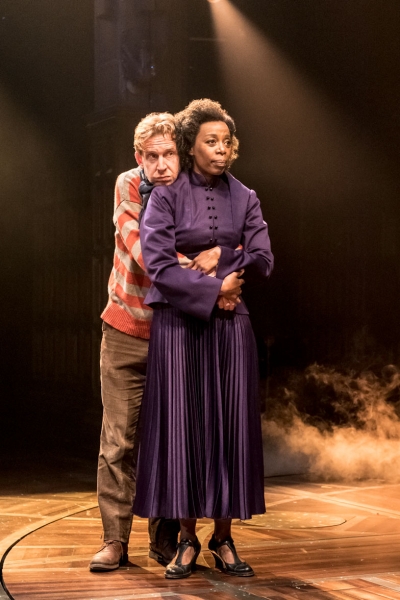 Though we do not know for sure how many years after Potter the play finishes at, and Parker says he can't reveal such information, we do know it begins right where Deathly Hallows left off, with Rose and Albus heading to Hogwarts "19 years later." Parker continues,  "the relationship between Harry and his son Albus is a large part of the meal."
To read more on Jamie Parker's extensive career, working with Noma Dumezweni and Paul Thornley again, and his opinions on the Hermione controversy, visit the original article here.
The published script of Harry Potter and the Cursed Child hits shelves this weekend! The play also officially opens for previews on the West End.
Add a Comment