Dear WNDB Supporter or future supporter:
You may have heard of
We Need Diverse Books
as the organization whose hashtag went viral back in May when we launched a campaign to share with the world why diverse books in literature matter. We were covered in many major news outlet
from around the globe
and the coverage shows no sign of slowing down.
Since then we've incorporated, and have new initiatives coming down the pipeline. Programs such as Diversity in the Classroom, The Walter Dean Myers grants and awards, our Educational kits and programs, and our Diversity Festival will directly impact diversity in children's literature.
These programs are all geared to make change happen. And we need your help! We've just launched
an indiegogo campaign
to help fund our goals.
All donations are tax-deductible.
Bonus: You can choose from a plethora of perks including original art prints, t-shirts, totes, agent critiques, dinner with top authors and more! Every dollar you donate goes directly into our programs. You can be the change. Let's teach all of our children about empathy by sharing the Story of Us All. If you can't donate financially, that's okay too. We can still use your support to spread the message as widely as possible. Some ways you can help are:
Please pass this message on to 5 or 10 folks who may be interested in supporting this campaign and buying a perk!

Participate in our cue card contest by creating your own sign to emphasize why you #SupportWNDB, whether it's for yourself, because of a family member, or because of a diverse book that changed your life. Use the

templates

we've created (

http://weneeddiversebooks.org/cue-cards

/) and submit pictures to our

Tumblr

. The photos with the most reblogs will win a WNDB prize pack. Make sure to tell your local librarian to participate as well—your local library could win a huge book donation prize!
We can't do it without you. Please join us and Support WNDB.
Ellen Oh, President
By: Julia Callaway, on 10/24/2014
Blog:
OUPblog
(
Login to Add to MyJacketFlap
)
JacketFlap tags:
*Featured
,
Law
,
2014 fdi international arbitration moot
,
california
,
FDI
,
foreign direct investment
,
International Arbitration
,
malibu
,
moot
,
pepperdine
,
Add a tag
The annual Foreign Direct Investment (FDI) International Arbitration Moot gathers academics and practitioners from around the world to discuss developments and gain a greater understanding of growing international investment, the creation of international investment treaties, domestic legislation, and international investment contracts.
The FDI Moot occurs over the course of six months, and includes regional rounds, which took place in August in New Delhi, Seoul, and Buenos Aires, and concludes with the global finals. Global finals venues rotate each year between Frankfurt, Malibu, Boston, and London.
The 2014 final hearing will be held 24-26 October at Pepperdine University School of Law in Malibu, California. In this phase, 48 teams from the South Asia, Asia-Pacific, Latin America, Africa, North America, Europe and the Middle East regions will compete in the global oral argument preliminary rounds followed by the quarter final, semifinal, and final rounds.
Established practitioners and academics in the international arbitration, investment regulation, construction law, and international economic law fields act as arbitrators or memorandum judges throughout the competition. The arbitrators facilitate hearings during the oral arguments while the memorandum judges assess and score memorials one month before the oral arguments. Oxford University Press will be awarding prizes for the best memorial and counter memorial.
With three days of oral arguments, this year's FDI Moot promises to be a busy and exciting weekend. In addition, Malibu, often described as "27 miles of scenic beauty," is surrounded by the Pacific Ocean and Santa Monica Mountains, so don't forget to take some time to check out area attractions.
Late October, with an average high temperature of 69°F/21°C, is perfect for exploring one of Malibu's many beaches. Check out the famous Surfrider Beach and the nearby Malibu Pier.
If you're interested in taking a hike, plan an excursion to Point Mugu State Park, which has more than 70 miles of trails in the Santa Monica Mountains.
Looking for a day trip? In just 20-30 minutes by car, you can visit Los Angeles or the San Fernando Valley.
If you'll be joining us in Malibu, stop by the Oxford University Press booth where you can browse our journals collection and take advantage of the 20% conference discount on all books. We're also offering one month of free access to our collection of online law products for all attendees. Looking to brush up on the Vienna Convention on the Law of Treaties in BIT arbitrations in time for the Moot? Check out the recording of our recent Investment Claims Webinar session and accompanying slides.
To follow the latest updates about the 2014 FDI Moot, follow us on Twitter @OUPIntLaw and at the hashtags #FDI14 #FDIMOOT14, and don't forget to like the FDI Moot Facebook page.
See you in Malibu!
Heading image: Willem C. Vis pre moot at Palacky University of Olomouc by Cimmerian praetor. CC-BY-SA-3.0 via Wikimedia Commons.
The post Preparing for the 2014 FDI International Arbitration Moot appeared first on OUPblog.

Posted on 10/24/2014
Blog:
An Englishman in New Jersey
(
Login to Add to MyJacketFlap
)
JacketFlap tags:
writing
,
wisdom on the web
,
fiction
,
useful links
,
Add a tag
Here's my selection of interesting (and sometimes amusing) posts about writing from the last week
:
Body Talk
(Debby Harris)
http://bloodredpencil.blogspot.com/2014/10/body-talk.html
This Post is For the Ones You Love
(Rachelle Gardner)
www.booksandsuch.com/blog/for-the-ones-you-love/
Everything I Need to Know About Plot, I Learned From Buffy
(Dave King)
http://writerunboxed.com/2014/10/21/everything-i-need-to-know-about-plot-i-learned-from-buffy/
Nation or Tribe?
(Nyki Blatchley)
http://nyki-blatchley.blogspot.com/2014/10/nation-or-tribe.html
Five Traits to Help You Create Your Character's Personality
(Janice Hardy)
http://blog.janicehardy.com/2014/10/five-traits-to-help-you-create-your.html
Deconstructing Micro-Tension
(Jan O'Hara)
http://writerunboxed.com/2014/10/20/deconstructing-micro-tension/
How to Write Compelling and Balanced Backstory
(Jeni Chappelle)
http://elizabethspanncraig.com/2515/write-compelling-balanced-backstory/
Writing a Smart Query
(Janet Kobobel Grant)
http://www.booksandsuch.com/blog/writing-smart-query/
Using Critical Reviews as Resources
(Elizabeth Spann Craig)
http://elizabethspanncraig.com/2528/using-critical-reviews-resources/
How Did I Find My Clients?
(Jennifer Laughran)
http://literaticat.blogspot.com/2014/10/how-did-i-find-my-clients.html
Bad Reviews, or How to Hide the Bodies
(Dario Ciriello)
http://blog.janicehardy.com/2014/10/bad-reviews-or-how-to-hide-bodies.html
If you found these useful, you may also like

my personal selection of the most interesting blog posts from 2013

, and

last week's list
.
If you have a particular favorite among these, please let the author know (and me too, if you have time). Also, if you've a link to a great post that isn't here, feel free to share.
By: Kristi McGuire, on 10/24/2014
Blog:
The Chicago Blog
(
Login to Add to MyJacketFlap
)
JacketFlap tags:
Author Essays, Interviews, and Excerpts
,
Books for the News
,
Add a tag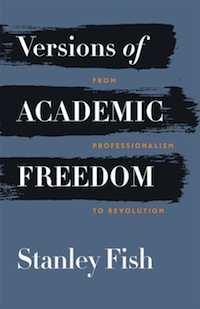 ***
"Academic Freedom Studies: The Five Schools"
In 2009 Terrence Karran published an essay with the title "Academic Freedom: In Justification of a Universal Ideal." Although it may not seem so at first glance, the title is tendentious, for it answers in advance the question most often posed in the literature: How does one justify academic freedom? One justifies academic freedom, we are told before Karran's analysis even begins, by claiming for it the status of a universal ideal.
The advantage of this claim is that it disposes of one of the most frequently voiced objections to academic freedom: Why should members of a particular profession be granted latitudes and exemptions not enjoyed by other citizens? Why, for example, should college and university professors be free to criticize their superiors when employees in other workplaces might face discipline or dismissal? Why should college and university professors be free to determine and design the condition of their workplace (the classroom) while others must adhere to a blueprint laid down by a supervisor? Why should college and university professors be free to choose the direction of their research while researchers who work for industry and government must go down the paths mandated by their employers? We must ask, says Frederick Schauer (2006), "whether academics should, by virtue of their academic employment and/or profession, have rights (or privileges, to be more accurate) not possessed by others" (913).
The architects of the doctrine of academic freedom were not unaware of these questions, and, in anticipation of others raising them, raised them themselves. Academic freedom, wrote Arthur O. Lovejoy (1930), might seem "peculiar chiefly in that the teacher is . . . a salaried employee and that the freedom claimed for him implies a denial of the right of those who provide or administer the funds from which he is paid to control the content of his teaching" ( 384). But this denial of the employer's control of the employee's behavior is peculiar only if one assumes, first, that college and university teaching is a job like any other and, second, that the college or university teacher works for a dean or a provost or a board of trustees. Those assumptions are directly challenged and rejected by the American Association of University Professors' 1915 Declaration of Principles on Academic Freedom and Academic Tenure, a founding document (of which Lovejoy was a principal author) and one that is, in many respects, still authoritative. Here is a key sentence:
The responsibility of the university teacher is primarily to the public itself, and to the judgment of his own profession; and while, with respect to certain external conditions of his vocation, he accepts a responsibility to the authorities of the institution in which he serves, in the essentials of his professional activity his duty is to the wider public to which the institution itself is morally amenable.
There are four actors and four centers of interest in this sentence: the public, the institution of the academy, the individual faculty member, and the individual college or university. The faculty member's allegiance is first to the public, an abstract entity that is not limited to a particular location. The faculty member's secondary allegiance is to the judgment of his own profession, but since, as the text observes, the profession's responsibility is to the public, it amounts to the same thing. Last in line is the actual college or university to which the faculty member is tied by the slightest of ligatures. He must honor the "external conditions of his vocation"—conditions like showing up in class and assigning grades, and holding office hours and teaching to the syllabus and course catalog (although, as we shall see, those conditions are not always considered binding)— but since it is a "vocation" to which the faculty member is responsible, he will always have his eye on what is really essential, the "universal ideal" that underwrites and justifies his labors.
Here in 1915 are the seeds of everything that will flower in the twenty- first century. The key is the distinction between a job and a vocation. A job is defined by an agreement (often contractual) between a worker and a boss: you will do X and I will pay you Y; and if you fail to perform as stipulated, I will discipline or even dismiss you. Those called to a vocation are not merely workers; they are professionals; that is, they profess something larger than the task immediately at hand— a religious faith, a commitment to the rule of law, a dedication to healing, a zeal for truth— and in order to become credentialed professors, as opposed to being amateurs, they must undergo a rigorous and lengthy period of training. Being a professional is less a matter of specific performance (although specific performances are required) than of a continual, indeed lifelong, responsiveness to an ideal or a spirit. And given that a spirit, by definition, cannot be circumscribed, it will always be possible (and even thought mandatory and laudable) to expand the area over which it is said to preside.
The history of academic freedom is in part the history of that expansion as academic freedom is declared to be indistinguishable from, and necessary for, the flourishing of every positive value known to humankind. Here are just a few quotations from Karran's essay:
Academic freedom is important to everyone's well-being, as well as being particularly pertinent to academics andtheir students. (The Robbins Committee on Higher Education in the UK, 1963)

Academic freedom is but a facet of freedom in the larger society. (R. M. O. Pritchard, "Academic Freedom and Autonomy in the United Kingdom and Germany," 1998)

A democratic society is hardly conceivable . . . without academic freedom. (S. Bergan, "Institutional Autonomy: Between Myth and Responsibility," 2002)

In a society that has a high regard for knowledge and universal values, the scope of academic freedom is wide. (Wan Manan, "Academic Freedom: Ethical Implications and Civic Responsibilities," 2000)

The sacred trust of the universities is to carry the torch of freedom. (J. W. Boyer, "Academic Freedom and the Modern University: The Experience of the University of Chicago," 2002)
Notice that in this last statement, freedom is not qualified by the adjective academic. Indeed, you can take it as a rule that the larger the claims for academic freedom, the less the limiting force of the adjective academic will be felt. In the taxonomy I offer in this book, the movement from the most conservative to the most radical view of academic freedom will be marked by the transfer of emphasis from academic, which names a local and specific habitation of the asserted freedom, to freedom, which does not limit the scope or location of what is being asserted at all.
Of course, freedom is itself a contested concept and has many possible meanings. Graeme C. Moodie sorts some of them out and defines the freedom academics might reasonably enjoy in terms more modest than those suggested by the authors cited in Karran's essay. Moodie (1996) notes that freedom is often understood as the "absence of constraint," but that, he argues, would be too broad an understanding if it were applied to the activities of academics. Instead he would limit academic freedom to faculty members who are "exercising academic functions in a truly academic matter" (134). Academic freedom, in his account, follows from the nature of academic work; it is not a personal right of those who choose to do that work. That freedom— he calls it an "activity freedom" because it flows from the nature of the job and not from some moral abstraction— "can of course only be exercised by persons, but its justification, and thus its extent, must clearly and explicitly be rooted in its relationship to academic activities rather than (or only consequentially) to the persons who perform them" (133). In short, he concludes, "the special freedom(s) of academics is/are conditional on the fulfillment of their academic obligations" (134).
Unlike those who speak of a universal ideal and of the torch of freedom being carried everywhere, Moodie is focused on the adjective academic. He begins with it and reasons from it to the boundaries of the freedom academics can legitimately be granted. To be sure, the matter is not so cut and dried, for academic must itself be defined so that those boundaries can come clearly into view and that is no easy matter. No one doubts that classroom teaching and research and scholarly publishing are activities where the freedom in question is to be accorded, at least to some extent. But what about the freedom to criticize one's superiors; or the freedom to configure a course in ways not standard in the department; or the freedom to have a voice in the building of parking garages, or in the funding of athletic programs, or in the decision to erect a student center, or in the selection of a president, or in the awarding of honorary degrees, or in the inviting of outside speakers? Is academic freedom violated when faculty members have minimal input into, or are shut out entirely from, the consideration of these and other matters?
To that question, Mark Yudof, who has been a law school dean and a university president, answers a firm "no." Yudof (1988) acknowledges that "there are many elements necessary to sustain the university," including "salaries," library collections," a "comfortable workplace," and even "a parking space" (1356), but do academics have a right to these things or a right to participate in discussions about them (a question apart from the question of whether it is wise for an administration to bring them in)? Only, says Yudof, if you believe "that any restrictions, however indirectly linked to teaching and scholarship, will destroy the quest for knowledge" (1355). And that, he observes, would amount to "a kind of unbridled libertarianism for academicians," who could say anything they liked in a university setting without fear of reprisal or discipline (1356).
Better, Yudof concludes, to define academic freedom narrowly, if only so those who are called upon to defend it can offer a targeted, and not wholly diffuse, rationale. Academic freedom, he declares, "is what it is" (of course that's the question; what is it?), and it is "not general liberty, pleasant working conditions, equality, self- realization, or happiness," for "if academic freedom is thought to include all that is desirable for academicians, it may come to mean quite little to policy makers and courts" (1356). Moodie (1996) gives an even more pointed warning: "Scholars only invite ridicule, or being ignored, when they seem to suggest that every issue that directly affects them is a proper sphere for academic rule" (146). (We shall revisit this issue when we consider the relationship between academic freedom, shared governance, and public employee law.)
So we now have as a working hypothesis an opposition between two views of academic freedom. In one, freedom is a general, overriding, and ever-expanding value, and the academy is just one of the places that house it. In the other, the freedom in question is peculiar to the academic profession and limited to the performance of its core duties. When performing those duties, the instructor is, at least relatively, free. When engaged in other activities, even those that take place within university precincts, no such freedom or special latitude obtains. This modest notion of academic freedom is strongly articulated by J. Peter Byrne (1989): "The term 'academic freedom' should be reserved for those rights necessary for the preservation of the unique functions of the university " (262).
These opposed accounts of academic freedom do not exhaust the possibilities; there are extremes to either side of them, and in the pages that follow I shall present the full range of the positions currently available. In effect I am announcing the inauguration of a new field— Academic Freedom Studies. The field is still in a fluid state; new variants and new theories continue to appear. But for the time being we can identify five schools of academic freedom, plotted on a continuum that goes from right to left. The continuum is obviously a political one, but the politics are the politics of the academy. Any correlation of the points on the continuum with real world politics is imperfect, but, as we shall see, there is some. I should acknowledge at the outset that I shall present these schools as more distinct than they are in practice; individual academics can be members of more than one of them. The taxonomy I shall offer is intended as a device of clarification. The inevitable blurring of the lines comes later.
As an aid to the project of sorting out the five schools, here is a list of questions that would receive different answers depending on which version of academic freedom is in place:
Is academic freedom a constitutional right?
What is the relationship between academic freedom and the First Amendment?
What is the relationship between academic freedom and democracy?
Does academic freedom, whatever its scope, attach to the individual faculty member or to the institution?
Do students have academic freedom rights?
What is the relationship between academic freedom and the form of governance at a college or university?
In what sense, if any, are academics special?
Does academic freedom include the right of a professor to criticize his or her organizational superiors with impunity?
Does academic freedom allow a professor to rehearse his or her political views in the classroom?
What is the relationship between academic freedom and political freedom?
What views of education underlie the various positions on academic freedom?
As a further aid, it would be good to have in mind some examples of incidents or controversies in which academic freedom has been thought to be at stake.
In 2011, the faculty of John Jay College nominated playwright Tony Kushner to be the recipient of an honorary degree from the City University of New York. Normally approval of the nomination would have been pro forma, but this time the CUNY Board of Trustees tabled, and thus effectively killed, the motion supporting Kushner's candidacy because a single trustee objected to his views on Israel. After a few days of outrage and bad publicity the board met again and changed its mind. Was the board's initial action a violation of academic freedom, and if so, whose freedom was being violated? Or was the incident just one more instance of garden- variety political jockeying, a tempest in a teapot devoid of larger implications?
In the same year Professor John Michael Bailey of Northwestern University permitted a couple to perform a live sex act at an optional session of his course on human sexuality. The male of the couple brought his naked female partner to orgasm with the help of a device known as a "fucksaw." Should Bailey have been reprimanded and perhaps disciplined for allowing lewd behavior in his classroom or should the display be regarded as a legitimate pedagogical choice and therefore protected by the doctrine of academic freedom?
In 2009 sociology professor William Robinson of the University of California at Santa Barbara, after listening to a tape of a Martin Luther King speech protesting the Vietnam War, sent an e-mail to the students in his sociology of globalization course that began:
If Martin Luther King were alive on this day of January 19th, there is no doubt that he would be condemning the Israeli aggression against Gaza along with U.S. military and political support for Israeli war crimes, or that he would be standing shoulder to shoulder with the Palestinians.
The e-mail went on to compare the Israeli actions against Gaza to the Nazi actions against the Warsaw ghetto, and to characterize Israel as "a state founded on the negation of a people." Was Robinson's e-mail an intrusion of his political views into the classroom or was it a contribution to the subject matter of his course and therefore protected under the doctrine of academic freedom?
As the 2008 election approached, an official communication from the administration of the University of Illinois listed as prohibited political activities the wearing of T-shirts or buttons supporting candidates or parties. Were faculty members being denied their First Amendment and academic freedom rights?
BB&T, a bank holding company, funds instruction in ethics on the condition that the courses it supports include as a required reading Ayn Rand's Atlas Shrugged (certainly a book concerned with issues of ethics). If a university accepts this arrangement (as Florida State University did), has it traded its academic freedom for cash or is it (as the dean at Florida State insisted) merely accepting help in a time of financial exigency?
In 1996, the state of Virginia passed a law forbidding state employees from accessing pornographic materials on state- owned computers. The statute included a waiver for those who could convince a supervisor that the viewing of pornographic material was part of a bona fide research project. Was the academic freedom of faculty members in the state university system violated because they were prevented from determining for themselves and without government monitoring the course of their research?
Just as my questions would be answered differently by proponents of different accounts of academic freedom, so would these cases be assessed differently depending on which school of academic freedom a commentator belongs to.
Of course I have yet to name the schools, and I will do that now.
(1)— The "It's just a job" school. This school (which may have only one member and you're reading him now) rests on a deflationary view of higher education. Rather than being a vocation or holy calling, higher education is a service that offers knowledge and skills to students who wish to receive them. Those who work in higher education are trained to impart that knowledge, demonstrate those skills and engage in research that adds to the body of what is known. They are not exercising First Amendment rights or forming citizens or inculcating moral values or training soldiers to fight for social justice. Their obligations and aspirations are defined by the distinctive task— the advancement of knowledge— they are trained and paid to perform, defined, that is, by contract and by the course catalog rather than by a vision of democracy or world peace. College and university teachers are professionals, and as such the activities they legitimately perform are professional activities, activities in which they have a professional competence. When engaged in those activities, they should be accorded the latitude— call it freedom if you like— necessary to their proper performance. That latitude does not include the performance of other tasks, no matter how worthy they might be. According to this school, academics are not free in any special sense to do anything but their jobs.
(2)— The "For the common good" school. This school has its origin in the AAUP Declaration of Principles (1915), and it shares some arguments with the "It's just a job" school, especially the argument that the academic task is distinctive. Other tasks may be responsible to market or political forces or to public opinion, but the task of advancing knowledge involves following the evidence wherever it leads, and therefore "the first condition of progress is complete and unlimited freedom to pursue inquiry and publish its results." The standards an academic must honor are the standards of the academic profession; the freedom he enjoys depends on adherence to those standards: "The liberty of the scholar . . . to set forth his conclusions . . . is conditioned by their being conclusions being gained by a scholar's method and held in a scholar's spirit." That liberty cannot be "used as a shelter . . . for uncritical and intemperate partisanship," and a teacher should not inundate students with his "own opinions."
With respect to pronouncements like these, the "For the common good" school and the "It's just a job" school seem perfectly aligned. Both paint a picture of a self-enclosed professional activity, a transaction between teachers, students, and a set of intellectual questions with no reference to larger moral, political, or societal considerations. But the opening to larger considerations is provided, at least potentially, by a claimed connection between academic freedom and democracy. Democracy, say the authors of the 1915 Declaration, requires "experts . . . to advise both legislators and administrators," and it is the universities that will supply them and thus render a "service to the right solution of . . . social problems." Democracy 's virtues, the authors of the Declaration explain, are also the source of its dangers, for by repudiating despotism and political tyranny, democracy risks legitimizing "the tyranny of public opinion." The academy rides to the rescue by working "to help make public opinion more self-critical and more circumspect, to check the more hasty and unconsidered impulses of popular feeling, to train the democracy." By thus offering an external justification for an independent academy— it protects us from our worst instincts and furthers the realization of democratic principles— the "For the common good" school moves away from the severe professionalism of the "It's just a job" school and toward an argument in which professional values are subordinated to the higher values of democracy or justice or freedom; that is, to the common good.
( 3)— The "Academic exceptionalism or uncommon beings" school. This school is a logical extension of the "For the common good" school. If academics are charged not merely with the task of adding to our knowledge of natural and cultural phenomena, but with the task of providing a counterweight to the force of common popular opinion, they must themselves be uncommon, not only intellectually but morally; they must be, in the words of the 1915 Declaration, "men of high gift and character." Such men (and now women) not only correct the errors of popular opinion, they escape popular judgment and are not to be held accountable to the same laws and restrictions that constrain ordinary citizens.
The essence of this position is displayed by the plaintiff 's argument in Urofsky v. Gilmore (2000), a Fourth Circuit case revolving around Virginia's law forbidding state employees from accessing explicitly sexual material on state-owned computers without the permission of a supervisor. The phrase that drives the legal reasoning in the case is "matter of public concern." In a series of decisions the Supreme Court had ruled that if public employees speak out on a matter of public concern, their First Amendment rights come into play and might outweigh the government's interest in efficiency and organizational discipline. (A balancing test is triggered.) If, however, the speech is internal to the operations of the administrative unit, no such protection is available. The Urofsky court determined that the ability of employees to access pornography was not a matter of public concern. The plaintiffs, professors in the state university system, then detached themselves from the umbrella category of "public employees" and claimed a special status. They argued that "even if the Act is valid as to the majority of state employees, it violates the . . . academic freedom rights of professors . . . and thus is invalid as to them." In short, we're exceptional.
(4)— The "Academic freedom as critique" school. If academics have the special capacity to see through the conventional public wisdom and expose its contradictions, exercising that capacity is, when it comes down to it, the academic's real job; critique— of everything— is the continuing obligation. While the "It's just a job" school and the "For the common good" school insist that the freedom academics enjoy is exercised within the norms of the profession, those who identify academic freedom with critique (because they identify education with critique) object that this view reifies and naturalizes professional norms which are themselves the products of history, and as such are, or should be, challengeable and revisable. One should not rest complacently in the norms and standards presupposed by the current academy 's practices; one should instead interrogate those norms and make them the objects of critical scrutiny rather than the baseline parameters within which critical scrutiny is performed.
Academic freedom is understood by this school as a protection for dissent and the scope of dissent must extend to the very distinctions and boundaries the academy presently enforces. As Judith Butler (2006a) puts it, "as long as voices of dissent are only admissible if they conform to accepted professional norms, then dissent itself is limited so that it cannot take aim at those norms that are already accepted" (114). One of those norms enforces a separation between academic and political urgencies, but, Butler contends, they are not so easily distinguishable and the boundaries between them blur and change. Fixing boundaries that are permeable, she complains, has the effect of freezing the status quo and of allowing distinctions originally rooted in politics to present themselves as apolitical and natural. The result can be "a form of political lib eralism that is coupled with a profoundly conservative intellectual resistance to . . . innovation" (127). From the perspective of critique, established norms are always conservative and suspect and academic freedom exists so that they can be exposed for what they are. Academic freedom, in short, is an engine of social progress and is thought to be the particular property of the left on the reasoning (which I do not affirm but report) that conservative thought is anti- progressive and protective of the status quo. It's only a small step, really no step at all, from academic freedom as critique to the fifth school of thought.
(5)— The "Academic freedom as revolution" school. With the emergence of this school the shift from academic as a limiting adjective to freedom as an overriding concern is complete and the political agenda implicit in the "For the common good" school and the "Academic freedom as critique" schools is made explicit. If Butler wants us to ask where the norms governing academic practices come from, the members of this school know: they come from the corrupt motives of agents who are embedded in the corrupt institutions that serve and reflect the corrupt values of a corrupt neoliberal society. (Got that?) The view of education that lies behind and informs this most expansive version of academic freedom is articulated by Henry Giroux (2008). The "responsibilities that come along with teaching," he says, include fighting for
an inclusive and radical democracy by recognizing that education in the broadest sense is not just about understanding, . . . but also about providing the conditions for assuming the responsibilities we have as citizens to expose human misery and to eliminate the conditions that produce it. (128)
In this statement the line between the teacher as a professional and the teacher as a citizen disappears. Education "in the broadest sense" demands positive political action on the part of those engaged in it. Adhering to a narrow view of one's responsibilities in the classroom amounts to a betrayal both of one's political being and one's pedagogical being. Academic freedom, declares Grant Farred (2008–2009), "has to be conceived as a form of political solidarity "; and he doesn't mean solidarity with banks, corporations, pharmaceutical firms, oil companies or, for that matter, universities ( 355). When university obligations clash with the imperative of doing social justice, social justice always trumps. The standard views of academic freedom, members of this school complain, sequester academics in an intellectual ghetto where, like trained monkeys, they perform obedient and sterile routines. It follows, then, that one can only be true to the academy by breaking free of its constraints.
The poster boy for the "Academic freedom as revolution" school is Denis Rancourt, a physics professor at the University of Ottawa (now removed from his position) who practices what he calls "academic squatting"— turning a course with an advertised subject matter and syllabus into a workshop for revolutionary activity. Rancourt (2007) explains that one cannot adhere to the customary practices of the academy without becoming complicit with the ideology that informs them: "Academic squatting is needed because universities are dictatorships, devoid of real democracy, run by self- appointed executives who serve private capital interests."
To read more about Versions of Academic Freedom, click here.
By:
Cheryl Rainfield
, on 10/24/2014
Blog:
Cheryl Rainfield: Avid Reader, Teen Fiction Writer, and Book-a-holic. Focus on Children & Teen Books
(
Login to Add to MyJacketFlap
)
JacketFlap tags:
YA author
,
YA author interviews
,
YA Saves
,
#booknerd
,
#YA
,
anti-bully
,
anti-bullying
,
bullying
,
Cheryl Rainfield
,
One Voice
,
OneVoice
,
yalit
,
YAsaves
,
Add a tag
Dear Teen Me,
I know you have no safe place—not at home being abused, and not at school being bullied. You are an easy target: shy, scared, jumping at touch, not looking people in the eyes—the marks of someone who's been hurt. You're afraid all the time. You hate yourself instead of your abusers and tormentors. You cut to cope. You think about killing yourself. But you keep hanging in there. You're stronger than you know.
I know you think you're weak. All the terrible things that happen to you at home. The way you struggle to stand up to your own bullies. But do you remember that Spring day on the way home from school when those boys were running after a girl with coke-bottle glasses and ill-fitting clothes, hooting and hollering at her, calling her names, throwing things? Do you remember how you ran after them, shouting at them to leave her alone? How angry and protective you felt? And how when the boys turned and saw you they ran away?
Do you remember the look in the girl's eyes—the surprise and the relief that someone cared enough to stand up for her? Or how you walked her home even though it was out of your way just so she'd stay safe? And how you listened to all the horrible things she'd been through and told her she didn't deserve any of it? That wasn't weakness, Cheryl. That was strength. I am so very proud of you for standing up to those boys. For helping that girl find a small pocket of safety.
So what if you couldn't do that for yourself yet? You were still being abused at home. You had victim tortured into you. But still you stood up for others. And you did it over and over again—with that same girl on other walks home, with a girl being harassed by a drunk man on the streetcar, with another girl being sexually harassed, with children being hit by their parents. You tried to protect other kids and teens the way you needed to have someone protect you. You were brave, even though you didn't feel like you were.
I know you still feel ashamed for some of the bullying you endured, for the way you couldn't protect yourself. Like the time you were wearily leaning against your girlfriend's shoulder on the bus and the driver stopped the bus and told you to separate or you'd have to get off. You argued with him, but he was enraged and in authority, and you were too tired and scared so you pulled away from your girlfriend and sat there, feeling humiliated and ashamed and later angry at yourself, wishing you'd written down his number and reported him. Or like the boys in school who would poke you and then hoot and laugh when you jumped—over and over again. You were so angry and ashamed because you couldn't stop yourself from jumping, couldn't fight back. Or like the time that man said that he should have sex with you so you wouldn't be queer—suggesting rape would "fix" you. You froze when he and the other men laughed, fear gripping you, and it took you long moments to tell them that that wasn't okay. You still feel ashamed that you didn't stand up to them more strongly. To all your bullies. But you don't deserve that shame or the anger you turn on yourself. It belongs to the people who hurt you.
And you know what? You often did stand up for yourself, even though it felt like they won. Sometimes it's okay to not challenge too hard for your own safety. And the other times? Come on, you were a traumatized, bullied kid. Have more compassion for yourself. Yes, you wish you'd done more. Or that someone else had stood up for you. But it's time to let that go, and to recognize your own strength.
I know you're hurting—so badly that you don't want to be here. That every day feels like another day you can't endure. But I'm glad you're here. You have a place in this world. Never forget that. And there are good people, even if you haven't met many of them yet. Just keep hanging on. You will find more and more people with love in their hearts instead of hate.
I want you to be proud of who you are. You're a survivor, a strong, gentle soul who doesn't hurt others even though most others hurt you. You have compassion and kindness for others even though you don't experience that yourself. And you will put even more goodness into the world with your writing. Yes, you will publish books! So be gentle with yourself. Let yourself love yourself, just a little. Let go of the hate and shame that aren't yours. And know that things will get better. You will find true friends, kindness, love. You will find hope. And one day you will be glad that you are here, making a difference in the world.
I pledge to speak out against bullying when I see it & try to make a positive difference in this world, always. #OneVoice
---
I hope you'll join us all in taking a stand against bullying. Share the #OneVoice hashtag and let's let people know that bullying has to stop!
The fantastic YA authors who are taking part in the #OneVoice Campaign all this month include:
Oct. 1- Cole Gibsen
Oct. 2- Ellen Hopkins
Oct. 3- Ann Aguirre
Oct. 4-5- weekend/open
Oct.. 6- Anna Banks
Oct. 7- Shannon Lee Alexander
Oct. 8- Julie Cross
Oct. 9- Alyssa Day writing as Lucy Connors
Oct. 10- Jus Accardo
Oct. 11- D.R. Rosensteel
Oct. 12- Sunday/open
Oct. 13- Rebekah Purdy
Oct. 14- Mary Lindsey
Oct. 15- Tracy Clark
Oct. 16- Chantele Sedgwick
Oct.17- Francesca Zappia and Rachel Caine's post (Rachel in the morning, Francia in the afternoon)
Oct. 18- Lisa Brown Roberts
Oct. 19- Victoria Scott
Oct. 20- Trinity Faegan
Oct. 21- Tiffany Truitt
Oct. 22- Tara Fuller
Oct. 23-Jennifer Bosworth
Oct. 24- Cheryl Rainfield
Oct. 25- Chloe Jacobs
Oct. 26- Sunday/open
Oct. 27- Carrie Jones
Oct. 28- Sarah Bomley
Oct. 29- Sarah Darer Littman
Oct. 30- Tonya Kuper
Oct. 31- Nikki Urang
I hope you'll check in (you can go back to look at any post), leave comments, and help spread the word!
By:
Debbie Ridpath Ohi
, on 10/24/2014
Blog:
Inkygirl: Daily Diversions For Writers
(
Login to Add to MyJacketFlap
)
JacketFlap tags:
Comics for writers
,
ebooks
,
ipad
,
print
,
Add a tag
Have a great weekend, all! I'm off to OVFF. Here's my explanation of this "filk" thing I mention sometimes, in case you're curious.
By: Terry Hooper-Scharf, on 10/24/2014
Blog:
ComicBitsOnline.com
(
Login to Add to MyJacketFlap
)
JacketFlap tags:
Add a tag
Not sure WHO would want this (oh, I am soooooo modest, darlings!) but here is the Face Book page for Black Tower:
https://www.facebook.com/pages/Black-Tower-Comics-Books/136656043030326
By:
Lynne Chapman
, on 10/24/2014
Blog:
An Illustrator's Life For Me!
(
Login to Add to MyJacketFlap
)
JacketFlap tags:
editorial
,
illustration
,
pastels
,
publication
,
Add a tag
A nice surprise package arrived this afternoon. I was trying to work out what it could be, as I wasn't expecting anything big and flat. I had completely forgotten about the American editorial commission I took on at the beginning of the summer, via my US agent:
I haven't worked in editorial for years, though it was where I learnt my trade, back in the late '80s. On publication day, they always send you at least one copy of the magazine, for your portfolio. So here it is!
The spread was for Spider - a subscription magazine for children, mainly full of stories and poetry, with some activities to try. This fabulous front cover illustration was done by Dom Mansell:
If you are interested to see how the artwork was created, I blogged the process in three different stages and you can see them all here.
By: James Gurney, on 10/24/2014
Blog:
Gurney Journey
(
Login to Add to MyJacketFlap
)
JacketFlap tags:
Gouache
,
Add a tag

Jeanette and I painted the sunset from the parking lot of the Super 8.


Sunset at the Super 8, by James Gurney, gouache, 5x8 inches
A raucous flock of great-tailed grackles crossed the sky beyond the net of power lines. The day ended in a blaze of golden light.
Jeanette Gurney - Texas Avenue - 8x5 inches, watercolor
Jeanette faced across Texas Avenue, where construction cranes had been working all day building new apartments for the Texas A&M students. A few people driving by us on their way to and from the Sonic Drive-in stopped and rolled down their windows to say howdy.
By: Adam Gustavson, on 10/24/2014
Blog:
The Rhinoceros Boy's Lament
(
Login to Add to MyJacketFlap
)
JacketFlap tags:
Add a tag
By: Brian A. Klems, on 10/24/2014
Blog:
Guide to Literary Agents
(
Login to Add to MyJacketFlap
)
JacketFlap tags:
Brian Klems' The Writer's Dig
,
Brian Klems
,
Add a tag
As a nonfiction writer, you might feel a bit left out during November. Everyone is talking about NaNoWriMo this and NaNoWriMo that. All the while, you want to write a nonfiction book in a month not a novel.
Well, you can, and you should. I have news for you, though. You don't have to do it as a NaNoRebel or as part of an event created for novelists. You can write your nonfiction book in 30 days during an event for writers just like you—nonfiction writers.
During National Nonfiction Writing Month (NaNonFiWriMo) you can start and finish the draft of your nonfiction book in a month. Just take the Write Nonfiction in November Challenge (WNFIN). No need to even restrict your self to a full-length book; you can finish the final draft of a short book, an article, an essay, a series of blog posts, or your manifesto. As long as you embrace the goal of completing a work of nonfiction, this event is for you.
*********************************************************************************************************************************

This guest post is by Nina Amir, the bestselling author of How to Blog a Book and The Author Training Manual. She is a speaker, a blogger, and an author, book, and blog-to-book coach. Known as the Inspiration to Creation Coach, she helps creative people combine their passion and purpose so they move from idea to inspired action and positively and meaningfully impact the world as writers, bloggers, authorpreneurs, and blogpreneurs. Some of Nina's clients have sold 300,000+ copies of their books, landed deals with major publishing houses and created thriving businesses around their books. She is the founder of National Nonfiction Writing Month, aka the Write Nonfiction in November Challenge, and the Nonfiction Writers' University. www.ninaamir.com
*********************************************************************************************************************************
Let's say, however, that you do, indeed, want to write a nonfiction book in a month. There's nothing like a challenge to get your creative juices flowing and to heighten your sense of commitment to completing your project and doing it fast. To meet that goal, though, you need to be prepared before the month starts.
While there are similarities between how fiction and nonfiction writers prepare for a book-in-a-month event, differences exists as well. What you need to do to be ready to get quickly from first to last page of you manuscript by the end of November also has a lot to do with the type of nonfiction book you choose to write.
Let's take a look at the eight preparatory steps necessary to successfully write a nonfiction book in a month.
1. Choose your topic.
The first thing you want to do as you prepare for a month-long nonfiction book-writing challenge is choose a topic for your project carefully. This may seem like a no-brainer, but it really isn't. Remember, you must finish your book in 30 days. (Now, NaNonFiWriMo is not a contest. No one counts your words to see if you won, and you don't submit anything at the end to prove you finished your project. It's a personal challenge. Still…you know if you succeed or fail.) Therefore, you don't want to choose a subject that requires 150,000 words. That would mean you need to complete 5,000 words per day. That's a tall order to fill for any writer, especially if he or she has a day job.
It's better to select a topic you can cover in 50,000 words or less. You can write 1,667 words per day over the course of 30 days. If that still feels like a lot, then opt to write a guide, tip book or booklet. Many ebooks sold on Amazon today have only 5,000 to 20,000 words.
Who knows…you might end up with a longer book by month's end. But don't start with an unattainable goal. Begin with a topic that lends itself to a word-count that feels doable to you. That gives you a higher chance of success.
2. Create a Content Plan
While you can write a nonfiction book by the seat of your pants, it's best to have a plan. (Yes, the seatsers vs. planners debate pertains to nonfiction as well as to fiction.) That plan helps you know where you are going so you write in a straight line rather than taking many detours. As you know, the need to make a lot of u-turns takes up a lot of time. When it comes to writing, that means cutting, rewriting and revising. You don't want to do that if you are going to finish a good first draft or a final draft in a month.
Create an outline or a table of contents for you book. I like to start by brainstorming my topic and then taking all the different topics and organizing them into a book structure. (I use a mind map.) This ends up looking like a table of contents—actually a rather detailed table of contents with chapter titles and subheading titles. You might prefer to just create a simple outline or a bulleted list.
Whatever your method of choice, create something that looks like the structure of a book—a table of contents. And know what content will fill that structure as you create your manuscript. That's your map.
Then, when you sit down to write each day, you know exactly what to write. In fact, the more detailed you make this plan, the more quickly and easily you will write your book. You will spend little time staring at your computer screen wondering what to write or what comes next. You will know. It will be right there in your writing plan. You'll just follow the map—your tale of contents—to your destination.
3. Determine What Research You Need
You might think you can write your book "off the top of your head" because you are the expert on the topic. Inevitably, though, you will discover a need to search for something—a URL, a quote, the title of a book. These things can slow down your process. This is where preparation can help keep your fingers on the keyboard typing rather than perusing the Internet.
For each item in your plan—or your detailed table of contents, brainstorm the possible research you need and make note of it.
As you write, if you discover you need more research or interviews, don't stop writing. Instead, create brackets in your manuscript that say [research here] and highlight them in yellow. Later, do a search for the term "research," and fill in the gaps. In fact, you can even leave a certain amount of time per week for this activity if you think you will need to do so; this ensures you don't come to the end of November with a manuscript filled with research holes.
4. Create a To-Do List
Look over your content plan. Take all the research items you listed and put them on a to-do list.
Make a list of URLs, books and articles to find. Look for anything you need to do. For instance, does your research require that you visit a certain location? If so, put "Visit XX" on the to do list.
Don't forget to put interviews on this list. You want to conduct your interviews now, not during November, if at all possible.
5. Gather and Organize Your Materials
Gather as much of your research and other necessary material as you can prior to the end of October. Purchase the books, copy the articles into Evernote.com, copy and past the URLs into a Word doc, or drag them into Scrivener's research folder, for instance. Get your interviews transcribed as well—and read through them with a highlighter, marking the quotes you think you want to use.
If you are writing memoir, you might want to gather photos, journals and other memorabilia. If you are repurposing blog posts, or reusing any other previously published or written material, you want to put all of this in one place—an online folder, a Scrivener file or a Word file.
Generally, get as much of what you need to write your book in an easily accessible format and location so you aren't searching for it when you should be writing. Use piles, boxes, hanging folders, computer folders, cloud storage…whatever works best for you.
6. Determine How Much Time You Need
Each nonfiction book is different and requires a different amount of time to write. A research based book takes longer to write, for example, because you have to study, evaluate and determine your opinion of the studies. You have to read the interviews you conducted, choose appropriate quotes and then work those quotes into your manuscript.
If, on the other hand, you write from your own experiences, this take less time. With the exception of drawing on anecdotes, an occasional quote or bit of information from a book, the material all comes from your head. You need only sit down and write about a process you created, your own life story or your area of expertise.
You might normally write 750 words per hour, but the type of book you've chosen to write could slow you down to just 500 per hour. Or you might speed up to 1,000 words per hour. Determine how long it will take you on average to compose the number of words you must compete per day to meet your final word-count goal. Then, figure out how many hours per week you need to set aside during November to finish your manuscript. Allow more hours than you think necessary for "unforeseen circumstances," slow days and a general need for extra time to complete the project the last week of the month.
7. Create a Writing Schedule
Last, create a writing schedule. You now know how much time you need to write your book. Now find those hours in your calendar and block them off.
Make those hours sacred. Nothing other than an emergency should take you away from writing your book during those scheduled writing blocks.
You've heard the advice that goes with this:
Find a quite place to write.
Limit distractions.
Get an accountability partner.
Keep your appointments with yourself.
8. Put a Back-Up System in Place.
Yes…this is my last tip, because you just never know what happens. Your computer crashes or dies. You accidentally delete your whole manuscript. Your child dumps milk all over your keyboard.
You want a back up of your NaNonFiWriMo project. Always save it to your computer's drive and onto a thumb drive or, better yet, into the cloud, for safe keeping! Make these plans in advance as well. You can use Evernote.com, Dropbox.com or Google Drive, for example.
The other thing you need to has little to do with planning. During your 30-day nonfiction writing challenge, you must posses an attitude that supports meeting your goal. You must:
Be willing to do what it takes
Remain optimistic about meeting your goal.
Stay objective about your work.
Be tenacious and not let anything get in the way of finishing your project.
Those four qualities—Willingness, Optimism, Objectivity and Tenacity—constitute an Author Attitude. With that you will finish your nonfiction book in a month with no problem. Woot!
To learn more about National Nonfiction Writing Month, aka the Write Nonfiction in November Challenge, or to register, click here.
Thanks for visiting The Writer's Dig blog. For more great writing advice, click here.
*********************************************************************************************************************************
Brian A. Klems is the online editor of Writer's Digest and author of the popular gift book Oh Boy, You're Having a Girl: A Dad's Survival Guide to Raising Daughters.
Follow Brian on Twitter: @BrianKlems
Sign up for Brian's free Writer's Digest eNewsletter: WD Newsletter
By: BookEnds, LLC, on 10/24/2014
Blog:
BookEnds, LLC - A Literary Agency
(
Login to Add to MyJacketFlap
)
JacketFlap tags:
BookEnds
,
Add a tag
It's Friday and it's been another great week at BookEnds. To celebrate I'm going to share the recipe for one of my favorite drinks . The Moscow Mule. I discovered this quite a number of years ago and it's my go-to. I've also managed to make it a favorite for a number of friends.


The Moscow Mule
1 oz vodka--whatever your favorite brand works
1/2 oz lime juice--I always recommend fresh squeezed
Ginger Beer--for those who don't know this amazing drink, ginger beer is not in fact a beer but a soda. More along the lines of root beer. Depending on what brand you buy it can be very tangy and spicy. You might want to try a few different brands to find your favorite. We prefer Fever Tree.
Traditionally the Moscow Mule is served in a copper mug. We use rocks glasses. Add all the ingredients over ice, stir, finish off with a lime wedge and enjoy. I think you'll like this one.
Skol!
--jhf
By:
Punctuation Marks
The period is a busy man.
A small round traffic cop.
He blocks the helter-skelter words
And brings them to a stop.
The question mark's a tiny girl,
She's small but very wise;
She asks too many questions
For a person of her size.
Of all the punctuation folk,
I like the comma best.
For when I'm getting out of breath
He lets me take a rest.
Quotation marks are curious.
When friendly talk begins
You'll always find these little marks
Are busy listening in.
The exclamation mark's an elf,
Who is easily excited.
When children laugh or cry or scream
It's then he's most delighted.
---
Whenever you come to the end of a thought,
You sign it off with a polka dot.
Today's featured book:
Title: Exclamation Mark
Author:
Amy Krouse Rosenthal
Illustrator: Tom Lichtenheld
About the book:
Exclamation Mark is a sweet picture book about a punctuation symbol that cannot find his place in the grammar world. No matter what he does or where he goes he feels he is a misfit. He bends and contorts and tries to blend in like everyone else but to no avail. He is just too different from the others around him, causing him great anxiety, confusion and stress. Why? Why can't he be like everyone else and have purpose and meaning in his life?
He befriends the Question Mark who can only (you guessed it) ask questions. Finally getting overwhelmed by the constant barrage of rapid-fired questions he yells, "Stop!" With that one word his whole world comes into focus and he discovers why he is created and why he is important to the word world around him. His difference offers Exclamation Mark the potential to be exciting, wonderful, and expressive. "He broke free from his life sentence."
Question Mark found his voice because the world IS full of bold statements and exclamations! This clever, humorous book teaches you to like yourself, be yourself and be proud of who you are. This splendid and important metaphor is for anyone who feels they don't fit in. No matter who you are, what you do, or where you go ....you are important and you belong. Go shout it from the rooftops...... "I am me! I am significant! Period!"
About the author:
Amy Krouse Rosenthal is a person who likes to make things. Some things she likes to make:
Children's books.
Grown-up books.
Short videos.
Speeches.
Salads.
Connections with the universe.
Something out of nothing.
Wishes.
According to The New York Times, Amy's award-winning children's books "radiate fun the way tulips radiate spring: they are elegant and spirit-lifting."
Her 20+ books for children include EXCLAMATION MARK, LITTLE PEA, SPOON, CHOPSTICKS, DUCK!RABBIT! and PLANT A KISS.
As for her adult work, Amazon named ENCYCLOPEDIA OF AN ORDINARY LIFE one of the top 10 memoirs of the decade. She is also the creator of a specialty line of keepsake journals.
Her viral videos include THE BECKONING OF LOVELY, THE KINDNESS THOUGHT BUBBLE, and THE MONEY TREE. You can also find the videos of her three TEDx talks online.
In the summer of 2013, she embarked on a year-long project to create and launch a new website every Wednesday (awebsiteaweek.weebly.com)
About the illustrator:
I've always loved to draw pictures and make up stories, and I've been lucky enough to make a living by using my imagination for over 25 years.
My earliest childhood memory is of sitting in the kitchen, drawing pictures of ships and trucks on a blackboard. I also remember spending hours staring at the illustrations in National Geographic and thinking how wonderful it would be to be one of the people who got to make all those incredible pictures.
My venture into children's books was a happy accident. It happened like this:
Back in 1995 I got a letter from my nephew Adam, who LOVED pirates, asking me to draw him a picture of a pirate. I sat down at my drawing board to draw a few pirates and ended up creating 20 pages of silly pictures and nonsense about pirates. It was enough to fill a book, so that's what I did. I called it Everything I Know About Pirates. I sent it off to my nephew and saved a copy for myself. After four years of submitting the idea to editors, it was accepted by Simon & Schuster and published in 2000.
The question I hear most often from readers is "Where do you get your ideas?" I get ideas by keeping my eyes and ears open, especially when I'm around kids. Then I try to see things as a child would and write from their perspective. I always write with a specific child in mind, as if we're just having a fun conversation. I try to remember how smart kids are, which is why my books also appeal to older kids and adults.
For inspiration, I have a bunch of photos of kids on my wall. Whenever I'm stuck for an idea, I look at one of those photographs and think to myself, "What would make THAT kid laugh?"
My books start out as rough doodles. An entire book can come from a simple observation and one drawing. For instance, What Are You So Grumpy About? was inspired by a grumpy guy I was sitting next to on an airplane. I did a few doodles on the spot, sitting next to Mr. Grumpypants, and they eventually became a book.
My illustrations are done in watercolor and colored pencil. The first step is pencil sketches, then I create black line art and print it on watercolor paper. (It's kind of like a home-made coloring book!) Then I paint a layer of watercolor and build up the shapes with colored pencils. I get a lot of help from our cats, who lay on my pencils, my drawings, my hands and anything else that puts them in the way of what I'm trying to do.
I couldn't do any of this without my wonderful wife, Jan. She helps edit my ideas and often comes up with ideas for the endings for my books, which is the hardest part. She also helps keep me organized and on schedule. Thank you, Jan!
Until I come up with a better one, that's my story. Thanks for your support..
Book Review Rating: 9 (Close to perfection!)
"The way you live each day is a sentence in the story of your life. Every day, you make the choice whether the sentence ends with a period, a question mark, or exclamation point."
By: Maryann Yin, on 10/24/2014
Blog:
Galley Cat (Mediabistro)
(
Login to Add to MyJacketFlap
)
JacketFlap tags:
Authors
,
Harry Potter
,
J.K. Rowling
,
Add a tag
J.K. Rowling has penned a new essay about the antagonist Dolores Umbridge.
It's scheduled to be posted on Pottermore this forthcoming Halloween Day. According to the press release, "the new exclusive J.K. Rowling content provides a rich, 1,700-word back story about Umbridge's life filled with many new details, as well as Rowling's revealing first-person thoughts and reflections about the character."
Throughout the past year, Rowling has written pieces on the history of quidditch, reports about the 2014 quidditch world cup, and a profile on the "singing sorceress" Celestina Warbeck (a minor character). Recently, she revealed on twitter that she has been writing a new novel, tweaking a screenplay, and working on some campaigns with with her charity, Lumos.
New Career Opportunities Daily: The best jobs in media.
By:
Doug Jones
, on 10/24/2014
Blog:
Doug Jones - Illustration Blog
(
Login to Add to MyJacketFlap
)
JacketFlap tags:
Add a tag
#Inktober day 24
By:
Becky Laney
, on 10/24/2014
Blog:
Becky's Book Reviews
(
Login to Add to MyJacketFlap
)
JacketFlap tags:
2012
,
books reread in 2014
,
books reviewed in 2014
,
review copy
,
YA Fantasy
,
YA Historical
,
Add a tag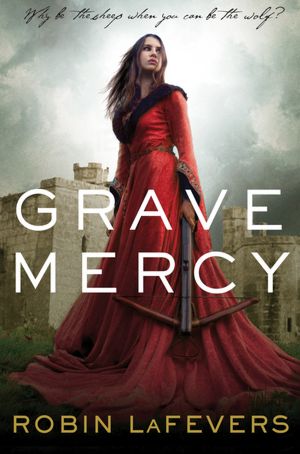 Grave Mercy. Robin LaFevers. 2012. Houghton Mifflin Harcourt. 560 pages. [Source: Review copy]
I have now read Grave Mercy by Robin LaFevers three times. (
The first review
;
the second review
.) It is a book that is a pleasure to reread. (Not every book is.) I enjoy Grave Mercy because it is intriguing and compelling.
It is set in Brittany in the late 1480s.
You can read more about the time period in which this historical novel is set
. One of the central characters is
Anne of Brittany
. Some might feel it is heavy on politics, but, I enjoyed the politics and the tension.
I wish the author had included more, at the very least more real names. For example, instead of "king of England" or "England's king" I wish she'd named him: Henry VII. There were places she could have been more specific, grounded the book more into history. I'd have LOVED an author's note. I'd have also loved an indication of which characters were historical people and which weren't.
Grave Mercy is not your traditional historical romance. (Well, now that I think about it. If Philippa Gregory can have witches and curses in her Cousins' War series, and be considered "historical" romance, then Grave Mercy might rightly be included as well.) For those that love, love, love romance, I think there is plenty of it in Grave Mercy. I think that is one of its most satisfying features. For those that love fantasy and/or mythology, I think it has some appeal as well. The heroine, Ismae, is Death's daughter and his handmaiden. She lives in a convent, of sorts, dedicated to serving Death. She is a trained assassin. She kills those that her lord (Death) has marked for death.
One of her assignments brings her close to Duval, the half-brother of Anne of Brittany. They share a common goal: to protect Anne, to protect Brittany. But she's been taught--trained--to trust no one, to love no one. So this assignment will test her certainly!
The book has plenty of action, drama, mystery, and politics.
"Are you drunk?" I try to put as much scorn into my words as he did.
"No. Yes. Perhaps a little. Definitely not enough." The bleakness is back and he turns to stare into the flames.
I am torn between wanting to leave him to wallow in his despair and wanting to rush to his side and chase that look from his eyes. That I long to do this appalls me, sets panic fluttering against my ribs.
"I suggest you return to your room," Duval says, his gaze still fixed woodenly on the fire. "Unless you have come to practice your lessons of seduction on me?" His mouth twists in bitter amusement. "That could well entertain me till sunrise."
I jerk my head back as if I have been slapped. "No, milord. I had thought only to pray for your soul if Madame Hivern had seen fit to poison you. Nothing more." And with that, I turn and flee the room, then bolt the door against the disturbing glimpse of both his soul and mine. Whatever games are being played here, he is master at them, and I will do well to remember that. (155)
"What is my fair assassin so afraid of? I wonder."
"I'm not afraid."
Duval tilts his head to the side. "No?" He studies me a long moment, then rises out of his chair. I hold my breath as he crosses to my bed. "Are you afraid I will draw closer, perhaps?" His voice is pitched low, little more than a purr. My breath catches in my throat, trapped by something I long to call fear but that doesn't feel like fear at all. (174)
His smile flashes, quick and surprising in the darkness. "When one consorts with assassins, one must expect to dance along the edge of a knife once or twice. I bid you good night." (218)
© 2014 Becky Laney of
Becky's Book Reviews
By: Terry Hooper-Scharf, on 10/24/2014
Blog:
ComicBitsOnline.com
(
Login to Add to MyJacketFlap
)
JacketFlap tags:
Add a tag
It's been pointed out to me that many people may think that Black Tower Comics just publish comic albums and graphic novels. well, the banner reads "Black Tower Comics
and
Books.
Many people may have missed the mention of those books considering the number of newbies each day and, of course, the number of posts. This is a BIG blog!
So, for those of you who are unaware of the books Black Tower publishes here's a run-down:
It's a very chunky book as noted and the first of its kind from a UK publisher containing as it does interviews with many UK comic stars as they were breaking into the big time as well as a few American creators -including Marv Wolfman.
Black Tower Books has always tried to step away from what other publishers produce and this has already been called "a major contribution to British comic history!" and I don't argue with praise like that!
Terry Hooper-Scharf
A4
Black & white
prose and very fully illustrated!
365 pages
Price:
£15.00
From a huge selection of interviews covering the Small Press,Independent Comics from the UK,Europe and US,here are a few of the best from over 25 years. These interviewees include:
Including…deeep breath:
JOHN COOPER
YISHAN LI
DONNA BARR
ROBERTA GREGORY
EMMA VIECELI
SONIA LEONG
ALAN CLASS
PAUL BIRCH
KAREN RUBINS
WILLIE HEWES
PEKKA A. MANNINEN
OLIVIER CADIC
JON HAWARD
MARV WOLFMAN
TANIA DEL RIO
JEFF BROOKS
MIKE WESTERN
MORAG LEWIS
DAVE RYAN
And many others. And, yes,
fully illustrated
throughout! This is a bargain book at £15 -a price reduced until 24th December, 2014.
The Truth About Spring-Heeled Jack
Terry Hooper-Scharf
Paperback (prose)
A4
53 Pages
Ships in 3–5 business days
The terror and mystery created by "Jack The Ripper" has been the subject of countless books, magazine articles as well as movies and TV documentaries. Ask anyone if they have ever heard of Jack The Ripper and it is doubtful anyone would respond with a "no idea."
By that same token, ask people who "Spring-heeled Jack" was and you would be lucky to find anyone who had ever heard of him.
Spring-heeled Jack was the subject (loosely) of a film The Curse of the Wraydons (1946) and Dominic Keating also appeared as Spring Heeled Jack in the 2010 film Sherlock Holmes by The Asylum film company. The character has also featured in both American and British comic books and a number of books, for both children and adults.
But the fact that the Springald held the country –not just London– in a grip of terror much longer that the Ripper did is all but forgotten except for some half-truths and fanciful theories.
Now be prepared to read the

full story of Spring Heeled Jack!
The Red Paper:CANINES vol.1
Paperback,
A4
202 Pages
Price:
£10.00
Ships in 3–5 business days
Up-dated 2011 edition includes section on sarcoptic mange in foxes and treatment plus a list of wildlife sanctuaries and rescue centres in the UK.

By the 1700s the British fox was on the verge of extinction and about to follow the bear and wolf into history having been hunted for sport for centuries.

The first solely wildlife book by the noted naturalist.

The answer was to import thousands of foxes per year for sport. But foxes kept dying out so jackals were tried. Some were caught, some escaped.

Even wolves and coyote were released for hunting.

The summation of over 30 years research -all backed up with full references including from books and papers by famous British "fox hunters" and manuals and game keeper guides to keeping foxes for hunting- reveals the damnable lie of "pest control" hunting but also reveals the cruelty the animals were subject to and how private menageries as well as travelling shows helped provide the British and Irish countryside with some incredible events.

The legendary Girt Dog of Ennerdale, a favourite of cryptozoologists and mystery writers, is also dealt with in detail.

Arctic foxes, coyotes in Essex and many more near forgotten mysteries of wild nature in the UK and supported by illustrations and photographs once thought to have been lost many years ago. Trawling newspaper archives does pay off.

Low price until 24th December, 2014
Some Things Strange & Sinister
Paperback,
A4
358 Pages
Profusely illustrated with photographs, maps and illustrations.
Price:
£15.00
Ships in 3–5 business days
After more than 35 years as an investigator and more than forty as a naturalist, the author has opened some of the many files he has accumulated dealing with such things as The Terrifying Events At The Lamb Inn, The Ghosts Of All Saints Church, Dead Aquatic Creatures of Canvey Island, captured bigfoot like creatures in India -all exclusively presented for the first time and with new added research previously unseen.

PLUS a vastly expanded section on Spring-heeled Jack!

Photographs,maps,line drawings and up-dated to make 358 pages looking at Things truly Strange and Sinister. The cryptozoologist, Ghost Hunter,Ufologist or Fortean will find this book has something for everyone -including the just plain inquisitive!

Low price until 24th December, 2014
Some More Things Strange & Sinister
Paperback,
A4
327 Pages
Price:
£15.00
Ships in 3–5 business days
Follow-up to the hugely successful Some Things Strange & Sinister.

For those interested in Ufology, cryptozoology, hominology, unusual natural history, ghosts and mysteries in general.

The secret history of gorillas in the UK -before they were officially 'discovered'. The history of the Wild men of Europe, the UK and US: something that in the 1800s become very "pop culture"!

Hominology. Sasquatch and Bigfoot -is there evidence for their existence? You might be surprised.

Giant snakes. Amazons. The Giant serpent of Carthage. The Girt Dog of Ennerdale -another big cult 'creature' amongst paranormal and cryptozoological circles. The Beast of Gevaudan -what was it and were there really descendents of the creature in the 19th century?

Believe it or not more than one incident of historical crocodiles cases in the UK.

And, after more than a century of claims by 'researchers' that it no longer exists: Silent City of Alaska and the near legendary photograph taken of it.

And much more. Updated with extra pages and photographs.

Low price until 24th December, 2014

Pursuing The Strange & Weird:A Naturalists Viewpoint
Ships in 3-5 business days.
2013 UP DATE -From Dead Aquatic (Humanoid) Creatures, the giant squid and yet undiscovered sea creatures; submarine and ships crews encountering true leviathans.
There is a fully expanded section which also refers to the so-called 'Ningen' sightings and video footage.
Extinct animals at sea that have been re-discovered. The subject of Sasquatch and other mystery Hominids around the world is dealt with including a look at the "Sasquatch-killer", Justin Smeja.
Dr. Bryan Sykes and his DNA test results for TVs The Bigfoot Files as well as the controversial Erickson Project and Dr. Melba Ketchum's Even more controversial Sasquatch DNA test results.
Also included are two early French UFO entity cases that still baffle. Ghosts, strange creatures and the Star-Child hoax. All dealt with by the naturalist and pursuer of the strange and weird
Low price until 24th December, 2014
The Amazing World Of Alan Class


Terry Hooper-Scharf
Paperback,
A4
24 Pages
Ships in 3–5 business days
Marvel, Timely, Atlas, Charlton, ACG, MLJ/Archie Dennis the Menace (US) -one man published them all. Alan Class. Who?

Class is legendary for bringing black and white reprints of US comics to a country starved of the medium thanks to a certain war! From 1959-1989 Suspence, Sinister, Astounding and Uncanny gave us a comic fix for a few pennies.

Learn more about the man and how Class Comics came about in the long awaited print version of Terry Hooper's exclusive interview!


By:
By: Caroline Starr Rose, on 10/24/2014
Blog:
Caroline by line
(
Login to Add to MyJacketFlap
)
JacketFlap tags:
the writing life
,
Add a tag
What I try to do is write. I may write for two weeks "the cat sat on the mat, that is that, not a rat." And it might be just the most boring and awful stuff. But I try. When I'm writing, I write. And then it's as if the muse is convinced that I'm serious and says, "Okay. Okay. I'll come."
— Maya Angelou
The post On Writing appeared first on Caroline Starr Rose.
By: darlenebeckjacobson, on 10/24/2014
Easy, Last-Minute Costume Ideas For Kids Big and Small..
By:
Just to share with you:
I recently reviewed the Teen/YA book: The Sixteen - Soul Jumpers Book 2, authored by Ali B. on Storywraps.
Today the book is being offered

FREE

(a promotional move) on Amazon. It is a Kindle edition. So please hurry over and download it. I know you will really like the book and I highly recommend it. Always fun to get something for

free

yes? Enjoy.
By:
Renee Hand
, on 10/24/2014
Blog:
The Crypto-Capers Review
(
Login to Add to MyJacketFlap
)
JacketFlap tags:
Add a tag


http://www.amazon.com/Crowned-Julia-Dweck/dp/0991256247

Summary:

Sleepy Sheep productions presents an epic tale of adventure and comedy with Quinn the Queen Fairy. Quinn, an adventurous dreamer, is a young fairy in search of a fairy King, so she can become the fairy Queen. Can she find a hero to sweep her off her feet? When a two-headed ogre invades the fairy's village, Quinn must find a way to become her own hero and save her friends and family. A timeless story for a new age with engaging games and fun fairy facts from the bestselling author, Julia Dweck with vivid Illustrations by Beth Trott.



Kindle:
Product Details
File Size: 11724 KB
Simultaneous Device Usage: Unlimited
Publisher: Sleepy Sheep Productions; 1 edition (October 22, 2014)
Sold by: Amazon Digital Services, Inc.
Language: English
Paperback: 56 pages
Publisher: Sleepy Sheep Productions LLC; 1 edition (October 10, 2014)
Language: English
ISBN-10: 0991256247
ISBN-13: 978-0991256242
Author Bio:
Julia
Dweck
is a published author of children's books for digital and print publication. Her stories span the spectrum of humor, fantasy and edutainment in rhyme and in prose.
Julia's background in elementary education affords her the opportunity to be in touch with what children want to read and what makes them giggle. She's collaborated with leading illustrators in the world of children's literature to produce over 30 books. Her titles have garnered placement on Amazon's bestsellers lists, "Kindle Daily Deals" and customer top rated lists.
In her spare time, Julia is a designer of educational adjuncts for children's literature, and has worked with such notable publishing houses as Penguin Young Readers. She presented at the 2012 National Center for Family Literacy for her creative use of technology in the classroom.
Visit Julia and her stories on Facebook at www.facebook.com/juliadweckbooks
Review:
Crowned is a magically woven rhyming tale that young children will enjoy and read over again and again. Quinn is a fairy who wants to become queen, but does she have what it takes to be queen? She believes so but how can she convince the others? So she does her research in the best know fairytale books around and discovers that the only way she can be a queen is to find a prince to aid her on her quest.
Quinn kisses toads, but no prince appears. She gazes into a mirror, but no advice flows out. She devours apples in hoping a sleeping potion was in one so she would fall asleep and a prince would wake her, but that only left her with a full stomach. So what should she do? Uncertain, she walks around only to discover an ogre with two heads who wishes to harm her and she is all alone. When the ogre attacks her, it was not a man who saves her, oh no, it was wit and courage that saved the day.
Quinn's fearless actions teach children to meet challenges face on and to rely on themselves not on others. Because it is our own courage, wit, and strength that make us who we are. Quinn's bravery shows kids to follow their dreams, and in doing so they will find happiness. Dreams are a delightful path all children should follow.
The illustrations in this book are colorfully amazing. Young readers will cherish every page as they dive through. Parents will love the positive message and charming activities in the back that will add to the fun.
By:
Carrie Jones
, on 10/24/2014
Blog:
Carrie Jones
(
Login to Add to MyJacketFlap
)
JacketFlap tags:
twitter
,
Add a tag
Fri, 00:28: Having been stalked, #haleno is super personal for me. Help others. If there is one thing I wish people would retweet http://t.co/i5ub100xhl
Fri, 00:31: And in happier news, today I head a kid in the children's room of the library yell, "I AM HERE! BOO BOOKS! BOO!" Then she kissed the book.
By: Liz, on 10/24/2014
Blog:
Liz's Book Snuggery
(
Login to Add to MyJacketFlap
)
JacketFlap tags:
3-5
,
5-8
,
Frends
,
Campfires
,
Family
,
Add a tag
Start Campfire Fridays with Books and Unplug!
This may just be my favorite time of year. In my head, I return to streets filled with leaves raked into big piles by adults, lit afire and then crowds of kids hunched shoulder to shoulder holding marshmallows poked onto thin tree branches in hand. Spirals of smoke went skyward as we and the marshmallows toasted to a golden brown – or sometimes, outright BURNED. As the huge piles turned to small nests of ash, we trudged home, our clothes reeking of smoke – but with smiles on our faces. Those leaf burnings are no longer allowed because of the environmental impact, but they sure were fun.
I saw an ad recently. It showed a family gathered about, each with his or her own technology device and the caption read, "The modern family is plugged in." It sort of begged the question – to what and to whom?
First, let me begin by saying, I am NOT anti technology. Smart phones, ipads and their offspring have their place in our culture. They provide vehicles for communication, information and reading, unheard of in MY childhood. What concerned me was the image of a family, their heads and eyes, COMPLETELY captured by the device and NOT each other! To what degree are we completely engaged with devices and NOT with the people that share our lives.
True, there are many ways of sharing and communicating. And to that end, a young father recently piqued my interest in a big way, as he inspired me with the way HE shares and communicates with his two young children. They share something called "Campfire Fridays." It's a great idea!
This is how it goes. On Fridays, they sit around a campfire with each other, outside – or in – and share the week. They swap stories, events and happenings that occurred to each during the week. S'mores and similar edibles are added to the mix. But the important thing is they are plugged in, for that space of time, TO EACH OTHER.
Amazing things can happen in such a space. Barriers fall that separate us over our busy fast forward lives and for that amount of time – we can unite over hot chocolate, a s'more and a story. Kids love ritual and traditions. When crummy things happen during their week, their minds go to the small event at the end of the week that can make whatever happened loom not so large. Why? Maybe because it is shared with those that love and support them. And THAT can make a big difference for kids.
Maybe meals are not shared every night in many families today because of cobbled together schedules of extra curricular commitments, but hey, what about a "Campfire Friday?" I guess my version of Campfire Friday were those leaf burning rituals that I so looked forward to.
May I suggest during picture perfect fall Fridays left to families everywhere, that you plug into each other and unplug the devices? As batteries run down on a device and need to be recharged, so too does the energy surrounding the quality of our family life and relationships. Please plug in to each other with a Campfire Friday and a book!!
Here are a just a few suggestions to read around a campfire or a cozy chair pre Halloween:
   "The Runaway Mummy: A Petrifying Parody" by Michael Rex
   "Pumpkins" by Mary Lynn Ray; illustrated by Barry Root
   "Ten Orange Pumpkins: A Counting Book" by Stephen Savage
   "Halloween Night" by Marjorie Dennis Murray; illustrated by Brandon Dorman
   "Humbug Witch" by Lorna Balian
   "A Tiger Called Thomas" by Charlotte Zolotow
By:
Donna McDine
, on 10/24/2014
Blog:
Write What Inspires You
(
Login to Add to MyJacketFlap
)
JacketFlap tags:
Book Review
,
children's picture book
,
Lise Chase
,
penguins
,
The Adventures of Wally and Warren Series: The Reluctant Penguin
,
Add a tag
The Adventures of Wally and Warren Series: The Reluctant Penguin by Lise Chase
The Adventures of Wally and Warren continue wit their love of books. Hunkering down for bedtime, Warren is determined to read a bedtime story. Remembering how mom taught him how to sound out the words he is confident he can do it. Not to be thwarted by Wally's negativity of anything Warren wants to try himself, Warren puts his best foot forward to each task Warren's attempts are admirable. Does Wally ever learn that one must try new things to expand their horizons or does Wally remain wrapped up in his self-doubt?
<!--[if gte mso 9]>
Normal
0
false
false
false
EN-US
JA
X-NONE
<![endif]-->
Lise Chase expertly creates a world of positive outlook of doing versus others negativity.
~~~~~~~~~~~~~~~~~~~~~~~~~
Best wishes,
Donna M. McDine
Multi Award-winning Children's Author
Ignite curiosity in your child through reading!
Connect with Donna McDine on Google+
A Sandy Grave ~ January 2014 ~ Guardian Angel Publishing, Inc. ~ 2014 Purple Dragonfly 1st Place Picture Books 6+, Story Monster Approved, Beach Book Festival Honorable Mention 2014, Reader's Favorite Five Star Review
Powder Monkey ~ May 2013 ~ Guardian Angel Publishing, Inc. ~ Story Monster Approved and Reader's Favorite Five Star Review
Hockey Agony ~ January 2013 ~ Guardian Angel Publishing, Inc. ~ Story Monster Approved and Reader's Farvorite Five Star Review
The Golden Pathway ~ August 2010 ~ Guardian Angel Publishing, Inc.
~ Literary Classics Silver Award and Seal of Approval, Readers Favorite 2012 International Book Awards Honorable Mention and Dan Poynter's Global e-Book Awards Finalist
By: Alex, on 10/24/2014
Life is pretty comfortable for Gabriella Schramm, 13, called Gaby by friends and family. Living in 1932 Berlin, her upper middle class family is better off than most Germans at the time. Her father is a renowned scientist, teaching astronomy at the University, and is friends with Albert Einstein. Her mother, an former pianist who gives lessons at home now, hob nobs with Baba, a well-respected Jewish society columnist for the only newspaper in Berlin that isn't pro-Nazi. Gaby's older sister, Ulla, is scheduled to begin studying at a conservatory in Vienna next year. And Gaby, who loves to read anything she can get her hands on, including Ernest Hemingway, Jack London, Mark Twain and my personal favorites Rainer Maria Remarque and Erich Kästner, is looking forward to reading Heinrich Heine's poetry in
Gymnasium
after summer vacation.
But things are beginning to change, both within Gaby's family and all over Germany. First, Ulla insists on remaining in Berlin for the summer instead of going to the family's lakeside vacation home, claiming she has a bookkeeping job at the cabaret where her boyfriend Karl, an engineering student, works. But when Karl and Ulla come to visit, Gaby begins to suspect that Karl is a Nazi supporter. She had already suspected the same thing of the family housekeeper, Hertha and the man who maintains their Berlin apartment building. In fact, Gaby has noticed a significant increase in the number of Brown Shirts (SA) and Black Shirts (SS) all over Berlin despite the ban on them.
Back in school after vacation, Gaby and her best friend Rosa are overjoyed to begin studying literature with the very beautiful, kind, well-dressed Frau Hofstadt, who is picked up everyday by a mysterious limousine. But, at home, the talk is more and more about the political situation, which in 1932 is all over the place, though everyone is relieved when the Nazis loose seats in the Reichstag (Parliament), hoping that that will be an end to Hitler and his Nazi party.
But that's not what happens at all and through all kinds of twists and turns, Hitler is named Chancellor by President Hindenburg at the end of January 1933. And with amazing speed, Gaby watches her previously safe, happy world fall completely to pieces.
The period 1919-1933 was such a complicated time in German history and politics. The Nazis referred to it as the
Kampfzeit
, the time of struggle to gain acceptance and power for their radical policies. Lasky covers only 1932-1933 in
Ashes
and kudos to her for successfully tackling it in a novel for young readers. There is lots of talk about events that actually happened, and Lasky provides enough information to understand it without overwhelming or boring the reader.
Ashes
is a well-written novel, and although it is a little slow in places, given the time and place of the action, it is indeed a worthwhile read. I particularly loved that each chapter begins with a quote from a book Gaby loves and which foreshadows what happens in that chapter. And since Gaby witnesses the Nazi book burning on May 10, 1933, it is all the more poignant a reminder of some of what was lost in that tragic event.
The novel is told from Gaby's point of view, which gives us her very subjective, but very astute observation, not only of what is happening around her, but how she thinks and feels about it all, A fine example of that is when she witnesses her former math teacher, Herr Berg, being removed from her school by the Nazis for being Jewish, and disappears. The reader feels her shock, disgust, sadness and despair all at the same time.
Some of the scenes may feel a little cliche and I am not the first person to realize that Karl resembles Lisle's Hitler Youth boyfriend from
The Sound of Music
, and that there is a scene similar to one in
Cabaret
, in which everyone in an outdoor
Biergarten
joins a Hitler Youth in singing a Nazi song. But, these scenes also make a necessary point (and people have traditionally joined in singing in Biergartens in Germany, it wasn't just a Nazi thing to show support).
Ashes
is a nice contribution to the body of Holocaust and World War II literature and on its own, a very interesting book about a very complex time made accessible by good research and skillful writing.
This book is recommended for readers age 11+
This book was purchased for my personal library
By:
Elizabeth O. Dulemba
, on 10/24/2014
Blog:
Elizabeth O. Dulemba
(
Login to Add to MyJacketFlap
)
JacketFlap tags:
InterestingLinks
,
Add a tag
From The Boston Globe via PW: Is Jeff Bezos really the bad guy?

Kristi Holl's Writer's First Aid, via Cynsations: A Writing Retreat Redefined.

At Bustle (via PW): 11 of the Most Chilling Book Covers Ever Published (several are children's books)

At ABC News via PW: 'Reading Rainbow' Host Debuts New Children's Book and Announces the Show's Online Return

The Guardian Children's Books (via PW): Children's Illustrators' Doodles: Watch Them in Action! (And send in your own!) - I might have to do this.

The History of Air Puppets (via BoingBoing)!!! Gads, I love those things. I can stare at them forever.

From PW's ShelfTalker: Kids Say the Darndest Things - so cute!

From The Guardian via PW: Frank Cottrell Boyce: schools are destroying the power of stories

From ABC News via PW: Jimmy Fallon's Picture Book Inspired by Daughter - I like to think he'll have a better chance than most at doing a good job with a picture book - we'll see.

At Rolling Stone magazine: Why Robbie Robertson's Son Wrote a Kids' Book About His Dad - illustrated by fellow PBAA member Adam Gustavson


By:
Cynthia Leitich Smith
, on 10/24/2014
Blog:
cynsations
(
Login to Add to MyJacketFlap
)
JacketFlap tags:
Add a tag
Cynthia Leitich Smith
for
Cynsations
2014 Arab American Book Award Winner
:
A Kid's Guide to Arab American History
by
Yvonne Wakim Dennis
and
Maha Addasi
(Chicago Review Press, 2013). Peek: "...dispels stereotypes and provides a look at the people and experiences that have shaped Arab American culture in a format enjoyable for elementary students. Each chapter focuses on a different group of Arab Americans including those of Lebanese, Syrian, Palestinian, Jordanian, Egyptian, Iraqi, and Yemeni descent."
Honorable Mention
:
The Arab World Thought of It: Inventions, Innovations and Amazing Facts
by Saima S. Hussain (Annick Press, 2013). Peek: "Saima Hussain, who was raised in Saudi Arabia and Pakistan, presents the contributions of the Arab people in such fields as astronomy, medicine, architecture, food, education, and art."
Source:
Arab American National Museum
; scroll for
more information
.
More News & Giveaways
I Want What She's Got: The Disastrous Comparison Game
by
Emma Dryden
from Our Stories, Ourselves. Peek: "There's a thief among us in the writing community: this thief is insidious, harmful, and causing an enormous amount of heartache, pain, and angst. And worst of all, this thief is stealing writers' ability to write. What is this thief?"
Inspiring the Next Architects: Children's Books About Design, Building and Architecture
by Jill Eisenberg from Lee & Low. Peek: "Ask students to imagine that they are architects assigned to design a new school. Describe the materials you will need and what the building will look like."
Here I Am
by
Brian Pinkney
from CBC Diversity. Peek: "As a renderer of images that affect children, it's essential that I stick to my commitment of showing black kids in all their glory. By doing this, I hope to be able to bring power, change, healing, self-expression, and heart to children of every color."
Five Lessons I Learned About Novel Writing from Watching "Orange Is The New Black"
from Shelli Cornelison. Peek: "Torture has its place."
Microtension
by
Jan O'Hara
from Writer Unboxed. Peek: "Few assumptions are safe. We must constantly revisit the past in light of new information. We're kept engaged by this sense of shifting reality." See also
The Secrets of Subtext
by
Stina Lindenblatt
from QueryTracker.
How to Write Balanced and Compelling Backstory
by
Jeni Chappelle
from Elizabeth Spann Craig. Peek: "...there's a fine line between clarifying a character's past and writing too much backstory. Readers don't usually need to know much of the characters' history in order to engage..."
How Image Systems Can Supercharge Your Novel
by C.S. Lakin from Writers Helping Writers. Peek: "Great novelists know the power of motif and symbolism, often using something like a repeated word or phrase, or an object of importance to the character, to bring a richness to the story and to enhance the theme of their novel. In effect, they are creating something similar to an image system."
Mini Trend: Grrrl Power Graphic Novels
by Elissa Gershowitz from The Horn Book. Peek: "...excellent graphic novel memoirs (or fiction that feels an awful lot like) written by women about their adolescence."
How Can I Make Readers Cry
by
Deborah Halverson
from Dear Editor. Peek: "Examine your entire story to be sure every plot point amps up emotional tension. Since plot serves character arcs in romances, events should pierce the characters' deepest fears and most passionate hopes repeatedly."
We Need Diverse Books and School Library Journal Announce Collaboration
from School Library Journal. Peek: "Content sharing and support for the We Need Diverse Books Diversity Festival to be held in summer 2016 in the Washington, DC, area."
The Landscape of YA Lit: A State of the Union
by Kristin Halbrook from YA Highway. Peek: "Honest and fearless. Innovative and different. Crossing all genres, and crossing over into different age groups."
Writers on Writing: Dear Professor H.
by
Lesléa Newman
from Passages North. Peek: "If you meant to intimidate us, Professor H., you certainly succeeded. You distributed the syllabus and launched into the course requirements without once explaining the phrase 'serious pleasure' which stared down at us like an angry gargoyle."
Kidlit Con
series of posts
covering the event from Finding Wonderland.
Cynsational Giveaways
Uncovered (An Autumn Covarrubias Mystery) by S.X. Bradley
were Abby in Rhode Island and Elizabeth in Georgia.
The winners of ARCs of
Backwards Moon by Mary Losure
were Crystal in Wisconsin, Heidi in Utah, and Kelly in Pennsylvania.
This Week at CynsationsMore Personally
R. Gregory Christie
and
Reading Is Fundamental
, visiting with students at
Andrews Air Force Base
. Pics to come soon!
My link of the week is
Everything I Know About Plot, I Learned from Buffy
by Dave King from Writer Unboxed. Peek: "Whedon keeps this working because his morality, while always clear, is never simplistic. Good and evil are the sides, but characters sometimes switch sides or aren't sure what side they're on."
Reminder: my e-edition of
Blessed
(Candlewick) is on sale this month for only $1.99. A perfect Halloween read--
check it out
! See also
Blessed: A Conversation with Cynthia Leitich Smith
.
Personal Links
Cynsational Events
Cynthia Leitich Smith will speak on a panel "Where Are the Heroes of Color in Fantasy & Sci Fi Lit?"
from 1:30 p.m. to 3 p.m. Nov. 15 at YALSA's YA Literature Symposium in Austin.