The Leave vote in the EU referendum presents several potential challenges for employers which are of far more immediate and practical importance than speculation about the future direction of employment law in a post-EU environment.
The post Employment law: Post-Brexit appeared first on OUPblog.
By: Tanya, on 8/30/2016
Blog:
Children's Book Reviews and Then Some
(
Login to Add to MyJacketFlap
)
JacketFlap tags:
Add a tag
The Infamous Ratsos

is a rare little chapter book written by

Kara LaReau

and illustrated by

Matt Myers

. I say rare because it's not often that I get to read a book at this reading level that feels like a real chapter book, rather than a leveled reader.

The Infamous Ratsos

is written in simple but colorful language and is perfect for newly independent readers or even for a read out loud!
Louie and Ralphie Ratso are two brothers who hang tough, no matter what. They want to be just like their dad, Big Lou, who drives a truck and a forklift and sometimes a snow plow. There are two kinds of people in this world, says Big Lou, "Those who are tough and those who are soft." Louie and Ralphie get the message and want to make their dad proud, especially since they are trying hard not to think about Mama Ratso, who's been gone for a little while now.
Louie, who considers himself the smart one, confuses being tough with being mean, which gets the brothers into a lot of sticky situations that don't go as planned. Stealing a hat from the biggest, baddest guy on the playground makes the brothers heroes. Turns out that Chad Badgerton stole the hat from Tiny Crawley on the bus that very morning. The brothers are praised for stopping a bully. And trying to slip a homemade sandwich filled with disgusting pickled foods to the new girl only ends up making the homesick rabbit feel better, as the pickles remind her of her nana.
More mess-ups ensue, and they get funnier as they go. Finally, Big Lou gets a letter about the boys's behavior. They try to deny being helpful, thoughtful, friendly and kind, saying they want to be TOUGH just like their dad, not softies. This gives Big Lou pause and the boys have a good talk, a cuddle and even a little cry. From then on, all the Ratsos are helpful guys. Like Big Lou says, "Life is tough enough, we might as well try to make it easier for one another, whenever we can."
Love these rats, the fantastic illustrations and the wonderful message to be found in

The Infamous Ratsos

.
By: Bowie Style, on 8/30/2016
Blog:
print & pattern
(
Login to Add to MyJacketFlap
)
JacketFlap tags:
Add a tag
We have a real treat on P&P today with tons of new product from Donna Wilson. There are lots of fab new designs for Autumn/Winter 2016 including these fun bamboo plates featuring a fox, cat, and bear. Donna Wilson is known for her sense of humour, knitting and love of craft. Her quirky woolly creations are stocked in top stores such as Heals and John Lewis. Fond childhood memories in the
By:
Monica Gupta
, on 8/29/2016
Blog:
Monica Gupta
(
Login to Add to MyJacketFlap
)
JacketFlap tags:
Add a tag
जरा सोचिये Jara Sochiye किसी का गुस्सा किसी पर निकालने में कहां की समझदारी है !! जरा सोचिए कि कही आप भी तो ऐसे नही हैं ना !!  एक जानकार के घर गई तो वो अपने बच्चे को होमवर्क करवा रही थी और बीच बीच में उसे बहुत बुरी तरह डांट भी रही थी और […]
The post जरा सोचिये appeared first on Monica Gupta.
By: Jerry Beck, on 8/29/2016
Blog:
Cartoon Brew
(
Login to Add to MyJacketFlap
)
JacketFlap tags:
Add a tag
"Ghost in the Shell" maker Production I.G. travels back in time for its new feature, "Miss Hokusai."
The post 'Miss Hokusai' Trailer: GKIDS Sets U.S. Release for October appeared first on Cartoon Brew.
By:
Monica Gupta
, on 8/29/2016
Blog:
Monica Gupta
(
Login to Add to MyJacketFlap
)
JacketFlap tags:
Add a tag
  Skirts, ladies and India's Tourism Minister Advice – हमारा भारतीय पहनावा और संस्कार . केंद्रीय संस्‍कृति और पर्यटन मंत्री महेश शर्मा ने कहा है कि भारत आने वाली महिला विदेशी पर्यटक स्‍कर्ट या अन्‍य छोटे कपड़े नहीं पहनें.ये सुनकर भारतीय लडकियां सोच में हैं कि किसलिए उन्होनें विदेशी महिलाओं को कहा होगा. Tourism Minister […]
The post Skirts, ladies and India's Tourism Minister appeared first on Monica Gupta.
By:
Betsy Bird
, on 8/29/2016
Blog:
A Fuse #8 Production
(
Login to Add to MyJacketFlap
)
JacketFlap tags:
Add a tag
Consider, if you will, the life of Gene Wilder.  Since his death, many people have been doing precisely that.  It makes me happy, but since I've harbored a not-so-secret crush on the man for decades (a quick search of this blog will back that up) I felt it necessary to point out that for all that he was a great actor, he was also, and often, key in bringing to life various famous children's literary characters.
The most obvious of these was, of course, Willy Wonka.  Without Wilder's mad genius, the film Willy Wonka and the Chocolate Factory could never have been the wonder that it was.  A brief hat tip to Gene there:
Mr. Wilder also portrayed The Fox in the live adaptation of The Little Prince.  Though not as odd as Bob Fosse's Snake, it's still a mighty peculiar role.
Some would then forget but Mr. Wilder also portrayed the Mock Turtle in a made-for-TV adaptation of Alice's Adventures in Wonderland.
In his honor, then, allow me to post all the funny links related to Mr. Wilder and his roles as I can come up with.
---
First up, long before wrote the picture book Let Me Finish, Minh Lê created this stellar little post about a reality show called The Sweet Life.
---
I loved it when he was portrayed as one of the many American actors in this faux montage Celebrating 50 Years of American Doctor Who.
Admit it.  He would have been glorious.
---
Next up, one of my favorite How It Should Have Ended videos:
---
This other little gem came up not too long ago:
---
And in parting . . .
By: Elizabeth Moore, on 8/29/2016
Blog:
TWO WRITING TEACHERS
(
Login to Add to MyJacketFlap
)
JacketFlap tags:
Add a tag
WRITE a slice of life story on your own blog. SHARE a link to your post in the comments section. GIVE comments to at least three other SOL bloggers.
By: Sue Bursztynski, on 8/29/2016
Image borrowed from the author's website
I only found out about this last night on Twitter, when this wonderful writer received birthday congratulations under her pen name of Lian Hearn. See, she doesn't even appear on the Famous Birthdays web site, where there are a whole lot of celebrities, even among the authors, of most of whom I've never heard. I'd heard of Nancy Holder, but not read any of her work.
So, happy birthday, Gillian/Lian!
I read some of her fiction in my early days as a librarian. In Space Demons a bunch of kids playing a game not unlike Space Invaders find themselves inside the game - which reacts to you according to how you behave. If you're angry and in the mood for shooting things...well, you're going to get what you put into it. We used this one for Literature Circles and it made for good discussion. A bit dated, but still has something to say.
I read some others, of course - Foxspell, Galaxarena, the rest of the Space Demons trilogy ...
And then Tales Of The Otori came along, under a pen name. I confess I've only got around to reading the first one, Across The Nightingale Floor, but I loved it! It was set in an alternative Japan, in which the ninja fighters really did have the magical powers ascribed to them in our own world. They were called something else, of course, but they were definitely ninjas. I won't go further, because spoilers, but read it!

I have been fortunate enough to hear her speak, some years ago, at the Melbourne Writers' Festival. She was talking about how she got her impressions of such things as country and city children from the likes of Enid Blyton, which she read enthusiastically as a child. Country children good, city children, spoiled and horrible.

It didn't affect her writing, though.

So, happy birthday and many more to come!
By: Sarah Stevenson, on 8/29/2016
Blog:
Finding Wonderland: The WritingYA Weblog
(
Login to Add to MyJacketFlap
)
JacketFlap tags:
Add a tag
Yep, you guys. I went to the library again! Whee! That one on the top left? It's by Mariko Tamaki, who has also written a number of wonderful graphic novels for kids and teens.Top right: the final (I think) book in the Dream Thieves series, which is... Read the rest of this post
By:
With a bench in the shade
When the sun is boiling hot
Is part of Nature's plot.
For thinking that this spot
You down – but it will not.
From letting you know what
By:
bookkm
, on 8/29/2016
Blog:
Books 'n' stories
(
Login to Add to MyJacketFlap
)
JacketFlap tags:
Add a tag
Sam Maggs has written a fun collected biography (as we call them in the library trade) about women in science, medicine, innovation, espionage and adventure titled - wait for it - Wonder Women.

Maggs writing style is up-to-the minute and whip smart. I'm only one third through this book and my mind is totally boggled. Without flipping another page, I would give this book 5 stars. Maggs searched long and hard and found women heroes from Asia, Europe and the Americas, of all colors and persuasions. Her mini-bios between segments - Maggs arranges the books by the various disciplines cited above - give peeks into the lives of other accomplished women. Maggs also includes interviews with women professionals who work in those disciplines.

Anyway, I am so excited by this book's content and writing style that I couldn't wait to tell you all about it. Thanks to Sam and to Quirk Books for offering this title. Not out til October! You can pre-order it here (This is not an affiliate link. I just don't like Amazon all that much.), or order from your favorite bookseller. Don't let ME tell you what to do.
By:
Jay Asher
, on 8/29/2016
Blog:
Jay Asher
(
Login to Add to MyJacketFlap
)
JacketFlap tags:
Add a tag
I want everyone to read my next book. That would be awesome for so many reasons! But I'll be plenty happy if the only people who read it are the people who want to read a story exactly like the one I wrote. (Although, I think the world would be a much better place if everyone did read it, which I feel morally obligated to say.)
So the most important job of a cover is to grab the attention of people looking for a story just like the one behind the cover. A good title helps, too, which is why I'm glad we settled on what we did rather than those...other ideas of mine.
Until I publish something that's illustrated (no...just checked...I can't say anything yet), one of the most exciting parts of having a book in production is seeing the cover. Or different versions of a cover. With What Light, I saw five potential cover designs. I went back and forth between two designs, but when I showed all five to a couple of people, they chose a different one. So I showed them to a few more people (authors, librarians...), but none of them agreed with me, which was the entire point!
What they kept landing on, whether they knew the premise of the book or not (I wanted both perspectives) was this...
And I liked that one, but I didn't love it. When they told me what they liked about it, I understood where they were coming from, but I imagined myself giving a PowerPoint presentation at a school or library, excitedly showing the covers of Thirteen Reasons Why and The Future of Us, and then casually putting up my latest offering.
How could I tweak this cover to become the cover I would choose? Thankfully, it was winter, and as I was strolling downtown, I came across this poster in a store window...
I snapped a photo of it and emailed it to my publisher and editor. I'll admit, I did not do the best job in telling them how I thought the image of the girl would be enhanced by adding light "flares" or "bursts" or "shimmers" or whatever I called them. And their casual response echoed that I did not describe my vision well enough to convince them.
So I had to
show
them.
To repeat myself, thankfully, it was winter. That meant I didn't have to climb into the garage attic to fetch a string of Christmas lights, I could simply untangle them from the tree! Then I pulled up the original design onto my laptop, which has a reflective screen, plugged in the lights, and snapped a photo of the cover that included reflected light flares/bursts/shimmers.
And I emailed them this...
Now they understood, and they sent back this...
Thank you, Theresa Evangelista, for working on this cover, which I absolutely love! It represents a book
exactly
like the one I wrote.
If you'd like to know what
What Light
is about, or pre-order it,
here's a link
!
By:
Debbie Ridpath Ohi
, on 8/29/2016
Blog:
Inkygirl: Daily Diversions For Writers
(
Login to Add to MyJacketFlap
)
JacketFlap tags:
Add a tag
Back in May 2013, I posted an interview with Celia Lee, an editor at Cartwheel Books / Scholastic, and Celia invited Inkygirl readers to submit manuscripts for a limited time; apparently Celia received over a thousand submissions (!). A couple of years later, I met Josh Funk at nErDcampMI and found out that he had sold one of his picture book manuscripts to Celia as a result of my Inkygirl post, and it was being illustrated by Michael Slack.
I'm thrilled that PIRASAURS! is launching this week from Cartwheel/Scholastic. You can find out more about the book at the Scholastic page about the book, Josh Funk's Pirasaurs! page (where you can also find lesson ideas, reviews, links to other interviews and more), and the trailer below:
I asked Josh Funk how PIRASAURS! got created, and here's what he told me:
On February 27th, 2013 at 2:53 in the morning, I woke up. I don't remember what I was dreaming of. I don't remember what I watched on TV the night before or what I ate for dinner (or late night snack). I do know that I sent a text with a single word to myself:
pirasaurs
Ok, maybe that's not a word (yet). But it was a single string of letters. And I knew what to do with them.
Over the next two days, I furiously wrote a story featuring pirate-dinosaurs and a slew of other characters. It was my first time using internal rhyme (rhymes within a single line of text) and I had a blast with it. It turned out to be sort of a concept book. There were a bunch of crazy characters. The ending didn't really make all that much sense. But about 40 hours later, I had a full first draft that was ready to be sent to a critique group.
Here is the opening section of the 'Concept Book' version of Pira-Saurs!
I brought the manuscript to my critique group twice over the next three months, and while much of the manuscript was tweaked, the opening Pira-Saurs! section stayed pretty much the same.
And then on May 20th, 2013, Debbie Ohi posted an interview with Celia Lee, editor at Cartwheel Books an imprint of Scholastic. Within a week, news had spread that a fancy Scholastic editor was accepting unsolicited submissions of picture books for ages 0-5. The funny thing was, Pira-Saurs! was the only manuscript I had that really fit the 0-5 age range. Most of the manuscripts I'd written fell more into the 5-8 area (although I personally believe that most of what I write is good for anyone between the ages of 0 and 92).
So, in late May, I sent Pira-Saurs! to the Scholastic offices in NYC via snail mail. I never sent Pira-Saurs! to anyone else. And then I went about my business, because at the time, I had no book deals, no agent, and really, I'd never received any positive feedback on anything I'd sent to an industry professional up to that point.
PIRASAURS! author Josh Funk with his editor, Celia Lee
And then on July 9th, my phone buzzed. I'd received an email with the subject "Pira-Saurs! for Cartwheel Books" and everything slowed down. I was used to getting email rejections, so when I saw that it was a writing-related email, I instinctively thought, "oh, well, another no." But a few more synapses fired and I realized that I'd only sent Pira-Saurs! to one person, and it had been snail mail. And why would an editor bother sending an email rejection to a snail mail submission? That just wouldn't happen. Could this actually be good news?
Yes! Celia Lee had found the manuscript and liked it! It wasn't perfect (yet), but she wanted to work on it before bringing it to acquisitions. The next ten days were a flurry of emails and brainstorms and waking up in the middle of the night with new lines and rhymes. And on July 19th, Celia thought the manuscript was ready to bring to acquisitions. Hooray!
Or not hooray? On September 5th, Celia wrote back that Scholastic was going to pass on Pira-Saurs! ... but, they editorial team liked my voice and writing style. Celia asked if I would write another story, this time featuring just Pirasaurs - and cut the rest of the slew of other characters. My answer was "Of course!
But all I had were those three stanzas. And I needed to create a whole story with a full plot and compelling characters. And as an unpublished, unagented writer, I felt I needed to strike quickly before Celia Lee forgot who I was. I frantically wrote a draft, shared it with a few critique partners:
Thank you, Paul Czajak for suggesting I add an adventure and Anna Staniszewski for pushing that I add a little heart. Within a week of rejection, I had sent Celia a brand new completed manuscript. We revised it over the next few days, and on September 19th (which happens to be Talk Like a Pirate Day), I handed it off to Celia to take to acquisitions again. I didn't hear anything until a month and a half later, I received an offer on Lady Pancake & Sir French Toast and subsequently signed with an agent. At that point, Celia mentioned that the editorial director and art director were trying to set up a meeting to discuss potential illustrators before taking to acquisitions. I was told this was a good sign. And by late January of 2014, 8 months after Debbie's interview, Scholastic offered to acquire Pirasaurs! And pretty quickly they found the perfect illustrator... Michael Slack.
Illustrator Michael Slack's creative space.
From Debbie:
Illustrator Michael Slack worked with art director Patti Ann Harris, editor Celia Lee and designer Jessica Tice-Gilbert for Pirasaurs!
Michael says that he did a lot of sketches early on. "Pages and pages of dinosaurs, hats, swords, and cannons."
"Once I found the characters I did a few rounds of really loose thumbnails. After I had the story pacing in good shape, I switched from pencil and paper to digital to create the sketch dummy. Ultimately I ended up with three different versions of the dummy. The final illustrations were digitally painted in Photoshop."
Thanks to both Michael and Josh for sharing about the process of creating PIRASAURS!
You can find out more about PIRASAURS! at the Scholastic website.
More about Josh Funk and his work at JoshFunkBooks.com.
More about Michael Slack and his work at Slackart.com.
------
For more interviews, see my Inkygirl Interview Archive.
By: Bowie Style, on 8/29/2016
Blog:
print & pattern
(
Login to Add to MyJacketFlap
)
JacketFlap tags:
Add a tag
UPPERCASE magazine are currently running two great opportunities for designers. The first is to appear in their UPPERCASE Surface Pattern Design Guide Second Edition (Jan/Feb/March 2017) that will feature the best in established and up-and-coming surface pattern designers. The second is to win a licensing contract with Windham Fabrics!. The deadline is September 12th so please visit this page
By:
Beth Kephart
, on 8/29/2016
Blog:
Beth Kephart Books
(
Login to Add to MyJacketFlap
)
JacketFlap tags:
Add a tag


A month ago, we shared our first video series on the making of memoir, a Udemy offering that can now be found here.

This past week, we filmed a series of ten video essays all relating to the big challenges, themes, and opportunities that present themselves to those writing for the young at heart. These essays reflect the thinking I've done over the past many years on topics ranging from the question, What is excellence? in this category, to the essential truths in all fictions, to the development of authentic voices and complex characters. Some of the pieces are adapted from keynote talks; most of the material is brand new, fashioned from the challenges I've faced as a writer, from the conversations I've had with teen readers and fellow prize jury members, and from my ongoing dialogue with the leading practitioners of YA and MG.

The full suite of videos will be up on Udemy by week's end.

Today I'm sharing this single episode from the series. I'm focused on complexity here—why it is important, and how it is achieved. I hope you'll find the time to watch it through. If you like what you see, perhaps you'll share it with a friend. If you'd like to receive an update when the series goes live, you know where to find me.
By:
Becky Laney
, on 8/29/2016
Blog:
Becky's Book Reviews
(
Login to Add to MyJacketFlap
)
JacketFlap tags:
Add a tag
My Cat Copies Me. Yoon-duck Kwon. 2007. Kane/Miller. 40 pages. [Source: Review copy]
First sentence: My cat copies me. We tunnel under newspapers, and crouch behind doors. If I hide under the desk, or in the closet, she hides with me.
Premise/plot: A young girl loves, loves, loves her cat. The book shows the two interacting with each other--copying each other. It's a sweet, must-have for cat-lovers.
My thoughts: I absolutely LOVE, LOVE, LOVE this one. It's one of my favorite picture books that I've discovered since I began blogging ten years ago. I love the writing. I love the illustrations. I love that the first half shows the cat copying the girl, and that the second half shows the girl copying the cat.
Text: 5 out of 5
Illustrations: 5 out of 5
Total: 10 out of 10
© 2016 Becky Laney of
Becky's Book Reviews
By:
Carrie Jones
, on 8/29/2016
Blog:
Carrie Jones
(
Login to Add to MyJacketFlap
)
JacketFlap tags:
Add a tag
By: Julie G, on 8/29/2016
Blog:
Book Hooked
(
Login to Add to MyJacketFlap
)
JacketFlap tags:
Add a tag
On a quiet summer morning seventeen-year-old American exchange student Quinn Perkins stumbles out of the woods near the small French town of St. Roch, barefoot, bloodied, and unable to say what has happened to her.





Quinn's appearance creates a stir, especially since her host family, the Blavettes, has mysteriously disappeared. Now the media, and everyone in the idyllic village, are wondering if the American girl has anything to do with the missing family.





A Boston reporter named Molly Swift travels to St. Roch, prepared to do anything to learn the truth and score the ultimate scoop. After Quinn is arrested and a trial by media ensues, she finds an unlikely ally in the young journalist. Molly unravels the disturbing secrets of the town's past in an effort to clear Quinn's name, but even she is forced to admit that the American girl makes a compelling suspect.





Is Quinn truly an innocent abroad, or is she a cunning, diabolical killer intent on getting away with murder?
Writing
Another entry in the "thrillers with the word 'girl' in the title" and I think that pretty much sums up the writing. Another entry. It's nothing bad, but nothing stands out about it as exceptional either. It reads quickly, and it's entertaining, but it doesn't bring anything new or outstanding to the genre. The ending wasn't particularly shocking or thrilling and I wasn't kept guessing up until the end. I also wasn't captivated by the characters or drawn to any aspect of the story line in a way that stands out from the herd.
Entertainment Value
Again, it was a great diversion. I went through it quickly, it kept my attention, I wasn't bored. I also wasn't blown away and I doubt that it'll be one that I can recall the plot for a year or two down the road. It's a fine book and I don't have anything negative to say about it as far as the reading experience is concerned, but I also don't have many raves for it either. It's another entry in the generic thrillers about girls who may or may not be telling the truth category and it does a fine job of being what it is.
Overall
If this is your genre, I think it's a fine title to grab. I'm enjoying all of the Gone Girl, Girl on the Train, etc, etc, etc spin offs, and this one isn't an exception. I'm not sure it lives up to the high standard of those titles, but it's a fine diversion for an afternoon. If you're not just super into the genre, I'd say maybe skip it and pick one of the more well known iterations that's getting all the buzz. Sometimes the hype is there for a reason.
Thanks to TLC for having me on the tour and providing me with a copy of this one to review.
Click here
for a link to the other stops on the tour!
By: Kim, on 8/29/2016
This is the dark, twisted tale of three sisters fair destined to destroy each other. Or rather, only two need die. One will emerge victorious. On the island of Fennbirn, when the queen gives birth it is always to triplet girls. Each new queen is either a poisoner, a naturalist, or an elementalist. The queen identifies which queen is which and then abdicates. The new queens are raised together until the age of 6, when they are claimed by their different factions and trained in their powers. In the year of their 16th birthday, the Ascension year, the queens will each put their powers on public display and then proceed to attempt to murder each other. They have one year to accomplish their tasks. The last queen standing wins. Of the three sisters, we spend the most time with Arsinoe, the naturalist. The naturalists live in a seaside town that evokes a humble,... Read more »
The post Three Dark Crowns: Review appeared first on The Midnight Garden.
By:
Tricia
, on 8/29/2016
Blog:
The Miss Rumphius Effect
(
Login to Add to MyJacketFlap
)
JacketFlap tags:
Add a tag
Hello all! I'm back after a bit of a hiatus and hopefully am in the swing of things now that we are in week 2 of the fall semester.

The haiku sonnet is a form developed by David Marshall, an English teacher and writer living in Chicago and blogging at Haiku Streak. Essentially, this form combines four haiku with a final two-line "couplet" consisting of seven and/or five syllable lines.

You can read some examples of David's work at Haiku Sonnet. While his poems don't rhyme (as haiku do not), I'm thinking I may attempt to include rhyme in my stretches.

So, there's your challenge. I hope you'll join me this week in writing an haiku sonnet or two. Please share a link to your poem or the poem itself in the comments.
By:
Debbie Reese
, on 8/29/2016
Blog:
American Indians in Children's Literature
(
Login to Add to MyJacketFlap
)
JacketFlap tags:
Add a tag
Dear Parents, Teachers, and Librarians,

If you care about American Indians, you're likely aware of what is going on in North Dakota. You may have read David Archambault's opinion piece in the New York Times on August 24th. He's the chairman of the Standing Rock Sioux Tribe. He began with this:

It is a spectacular sight: thousands of Indians camped on the banks of the Cannonball River, on the edge of the Standing Rock Sioux Reservation in North Dakota. Our elders of the Seven Council Fires, as the Oceti Sakowin, or Great Sioux Nation, is known, sit in deliberation and prayer, awaiting a federal court decision on whether construction of a $3.7 billion oil pipeline from the Bakken region to Southern Illinois will be halted.
The decision to say 'no' to the Dakota Access Pipeline is one that matters for Native people and for anyone whose health will be at risk when that proposed pipeline leaks. As the people who are gathering there and elsewhere are saying, this is about water. We all need it. The people of Standing Rock are taking action to protect their rights, and everyone's water. With each day, I see resolutions from tribal councils who declare that they stand with Standing Rock. I'm also starting to see resolutions from entities that aren't Native.
You may have friends, or your children may have friends, who aren't where you are in terms of knowing that we're part of today's society. Far too many people think we no longer exist, and far too many think that if we wear jeans and drive cars, then, we aren't "real" Indians. They don't know what "real" Indians are!
American citizens don't dress like George or Martha Washington, but that doesn't mean we aren't "real" Americans. Somehow, there's this idea out there that if we don't live and dress exactly like our ancestors did, we can't possibly be "real" Indians. That's bogus. There's also this idea out there that Native people have high cheekbones. Or glossy black hair. Dark eyes. That's not accurate, either!
I hope you'll follow the news and tell others to follow it, too, but I also want you to make sure that the books you give to your children and students are ones that don't frame us in narrow, stereotypical ways. Check out, for example, this
response from elders and leaders,
to a story at the
New York Times
that was clearly biased.
If you want to get your child or students a book that accurately depicts someone of the Great Sioux Nation, pick up Joseph Marshall's
In the Footsteps of Crazy Horse.
The main character in the story is a blue-eyed Lakota boy, on a road trip with his grandfather. It's a winner.
By: Jerry Beck, on 8/29/2016
Blog:
Cartoon Brew
(
Login to Add to MyJacketFlap
)
JacketFlap tags:
Add a tag
Asking questions about animation is what separates the connoisseur from the fanboy.
The post On 'Cats Don't Dance,' Eric Goldberg, And The Difference Between Watching and Seeing Cartoons appeared first on Cartoon Brew.
By: LAURIE WALLMARK, on 8/29/2016
Blog:
Just the Facts, Ma'am
(
Login to Add to MyJacketFlap
)
JacketFlap tags:
Add a tag
Here are some things to consider before agreeing to look at someone else's manuscript.

http://www.helpingwritersbecomeauthors.com/tips-for-editing-other-writers/
By:
bookkm
, on 8/29/2016
Blog:
Books 'n' stories
(
Login to Add to MyJacketFlap
)
JacketFlap tags:
Add a tag
Tomorrow, the little girl starts kindergarten. This will reduce our little girl time to 2 or 3 hours a day. Am I happy? Actually, um, no. She has a lot of playing left. And I am not all that enamored of our public education system.

Still, she is ready. But who will play with me during those extra hours?

Everybody else keeps growing up!!!

In The Secret of Goldenrod, Trina is almost 11 and entering fifth grade and her father is so embarrassing. They are off to refurbish Goldenrod, a stately home in the middle of nowhere, that has been empty for almost a century. Unlike their other jobs that kept them busy for a month or two, Goldenrod will take a whole year and Trina will have finally time to make friends. She hopes her mother will stop gallivanting around the world and finally return to the family.

Then she sees the old house in a field of yellow weeds, and the house doesn't want them there.

A hidden room, a forgotten dollhouse and its tiny doll, a nasty schoolmate and a small town with secrets add up to a great story.

Author Jane O'Reilly sets this up as a convincing haunted house story, but with the discovery of the dollhouse things begin to change. The last few chapters are the best as they pull everything together and give a happy ending that is also unexpected.



By:
Becky Laney
, on 8/29/2016
Blog:
Becky's Book Reviews
(
Login to Add to MyJacketFlap
)
JacketFlap tags:
Add a tag
Becky's Book Reviews turns ten today! Can you believe it?! In some ways, 2006 feels like yesterday, and, in other ways it feels like it's ages ago.
I'd love to hear from you. Are you new to the site? How long have you been coming around? I'd also really, really, really love to hear if you've picked up a book to read because of one of my reviews. I'd always love to know your opinions on books!!!
Your guess is as good as mine in terms of HOW many books I've reviewed over the past ten years. But definitely in the thousands. I wonder how many of them were rereads? Probably a third of them!!! I can't help myself when it comes to rereading favorites!!!
First book reviewed on the blog:
New Moon
by Stephenie Meyer
Last book reviewed on the blog:
The Crate Train
by Dorothy Z. Seymour
The year I was out of control with posts: 2008! (1144 posts in a single year?!?!)
Favorite author ten years ago: Orson Scott Card
Favorite author now: Could never pick. Really. I've discovered at least fifty favorite authors since 2006. Georgette Heyer. Anthony Trollope. Wilkie Collins. Anne Perry. Connie Willis. Ray Bradbury. Rex Stout. Agatha Christie. Josephine Tey. Dorothy Sayers. E. Nesbit. I mean I could go on and on all day.
Best thing to come out of blogging: My dear, dear, dear, dear bestest friend who introduced herself to me as "Anonymous L."
Favorite author that I've connected with online? ROBIN BRANDE is all kinds of WONDERFUL!!!!! And I still can't believe that Candice F. Ransom knows who I am. The Sunfire Romances from the 80s were my LIFE. I really got quite bonded with Winchester, her cat.
One thing I didn't realize when I started blogging was how quickly books go out of print. Some of my 'favorite, favorite' books I read in my early years are no longer available, and, the library has discarded some as well. I do have a tendency to take books for granted and book availability for granted and I shouldn't! (Another thing I have a tendency to do is--in the quickness of my typing--misspell library as LIBARY. I have to fix this often!!!)
A handful of publishers have been really, really good to me through the years:
Scholastic
Houghton Mifflin Harcourt
Candlewick
Other publishers have been nice as well:
Penguin Random House (I get RANDOM surprises but don't have an email contact)
Harry N. Abrams (got reconnected this past year!!!!)
Simon & Schuster (sadly lost touch)
Bloomsbury USA
One publisher that I sadly lost touch with years ago was Kane/Miller. I miss my Travel the World Wednesday posts.
© 2016 Becky Laney of
Becky's Book Reviews
By: Sandy, on 8/29/2016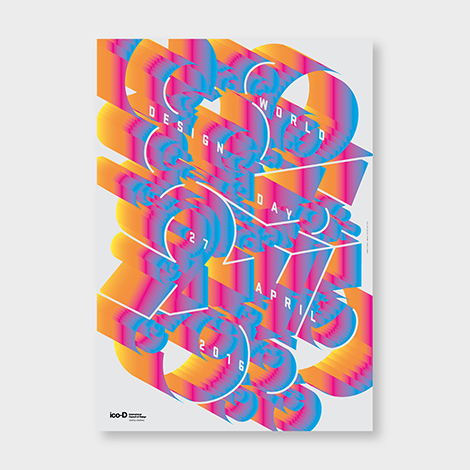 Erman Yilmaz's passion for street art highly influences his digital work. Like graffiti, his typographic arrangements intertwine with illustrations in an elaborate and colorful fashion. As the elements converge, he inserts hidden details that add extra significance to the message of each poster. To see more of his work, check out his street art and Instagram.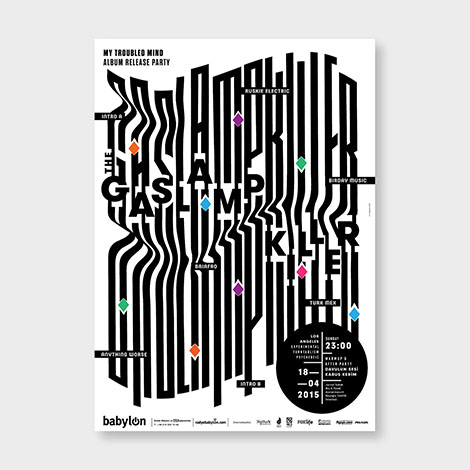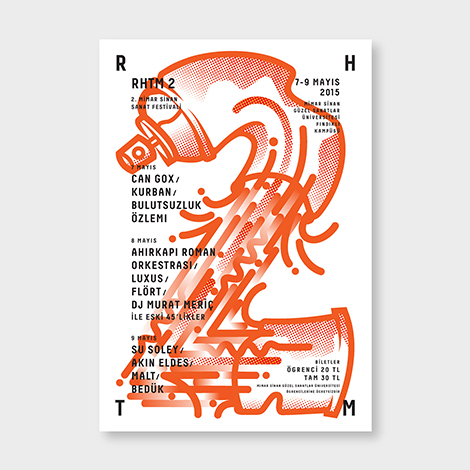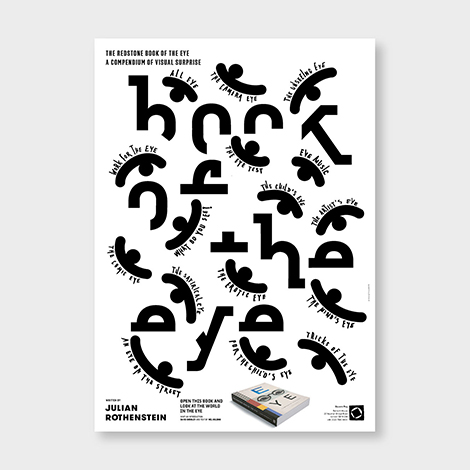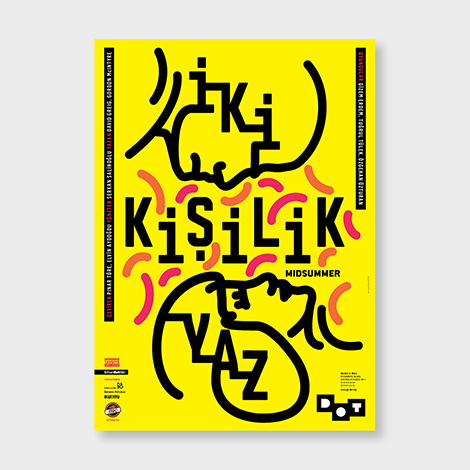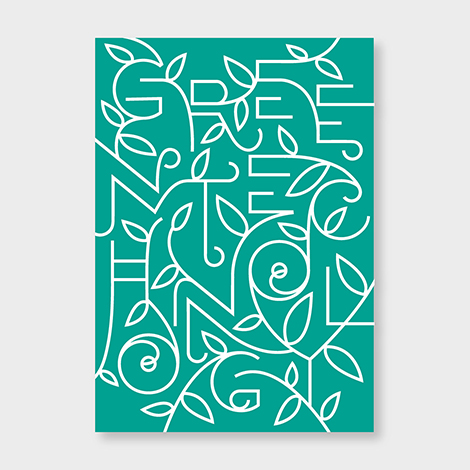 ——————–
Also worth viewing:
Mike McQuade
Tsto
Endre Berentzen
Follow us on RSS, Instagram, Pinterest, Wanelo, 

——————–

Share on Facebook
Thanks to this week's
Sponsor // Yana Typeface by Laura Worthington
Posted on 8/29/2016
Blog:
How to Write a Book Now RSS Blog
(
Login to Add to MyJacketFlap
)
JacketFlap tags:
Add a tag
Question: I have a plot in mind put it is very difficult to develop it. I don't know what to do. I have the idea but how to write about events and things
By:
vschneider46
, on 8/29/2016
Blog:
The Open Book
(
Login to Add to MyJacketFlap
)
JacketFlap tags:
Add a tag
LEE & LOW BOOKS celebrates its 25th anniversary this year and to recognize how far the company has come, we are featuring one title a week to see how it is being used in classrooms today as well, as hear from the authors and illustrators.
Today, we are celebrating Jim Thorpe's Bright Path, an inspirational story for children of all backgrounds. A biography of the legendary Native American Jim Thorpe (1888–1953), voted the Greatest Football Player and Greatest Athlete of the Half-Century by two AP polls, focusing on his early childhood and how school and sports shaped his future.
Featured title: Jim Thorpe's Bright Path
Author: Joseph Bruchac
Illustrator: S.D. Nelson
Synopsis: The biography
of the legendary Native American, Jim Thorpe (1888–1953), focusing on his early childhood and how school and sports shaped his future.
From the day he was born, Jim Thorpe's parents knew he was special. As the light shone on the road to the family's cabin, his mother gave Jim another name — Wa-tho-huck — "Bright Path."
Jim's athletic skills were evident early on, as he played outdoors and hunted with his father and twin brother. When the boys were sent to Indian boarding school, Jim struggled in academics but excelled in sports. Jim moved from school to school over the years, overcoming family tragedies, until his athletic genius was recognized by Coach Pop Warner at the Carlisle Indian School.
Awards and Honors:
Carter G. Woodson Book Award Honor, National Council for Social Studies
Choices, Cooperative Children's Book Center (CCBC)
Teachers' Choices, International Reading Association (IRA)
Best of the Best List, Chicago Public Library, Children & YA Services
Storytelling World Resource Award, Storytelling World magazine
Check out this interview with author, Joseph Bruchac, about Native American literature.
Resources for teaching with Jim Thorpe's Bright Path:
Discover other books like Jim Thorpe's Bright Path with the Joseph Bruchac Collection!
Book Activities:
Draw attention to the use of similes in the book. For example: Jim took to it all like a catfish takes to a creek. It made him (Jim) feel like a fox caught in an iron trap. Epidemics of influenza swept through like prairie fires. Have students try to write their own similes for other events or actions in the story.

Ask students to explore the National Track & Field Hall of Fame (

www.usatf.org

) or the Pro Football Hall of Fame (

www.profootballhof.com

) and plan an imaginary trip there or enjoy a visual visit on the Web.
Have you used Jim Thorpe's Bright Path? Let us know!
Celebrate with us! Check out our 25 Years Anniversary Collection
Veronica has a degree from Mount Saint Mary College and joined LEE & LOW in the fall of 2014. She has a background in education and holds a New York State childhood education (1-6) and students with disabilities (1-6) certification. When she's not wandering around New York City, you can find her hiking with her dog Milo in her hometown in the Hudson Valley, NY.
By: Joanne R. Fritz, on 8/29/2016
Blog:
My Brain on Books
(
Login to Add to MyJacketFlap
)
JacketFlap tags:
Add a tag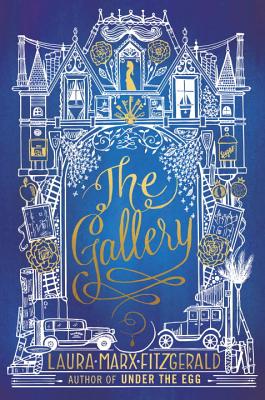 We have a winner! According to randomizer, the winner of the hardcover copy of THE GALLERY by Laura Marx Fitzgerald is
Congratulations, Jess! Expect an email from me soon.
I'll be back next week with a new review and another giveaway!
By: Mary Ann Scheuer, on 8/29/2016
Blog:
Great Kid Books
(
Login to Add to MyJacketFlap
)
JacketFlap tags:
Add a tag
Does building resilience in kids mean they have to be able to handle everything by themselves? Or that they can weather the hard times, with their sense of self intact? I adore Jennifer Holm's newest novel Full of Beans precisely for the way that Beans struggles through hard times, learning about the consequences of his decisions, yet never losing his sense of humor or his loyalty to his family and friends. It is both delightful to read and wonderful to reflect upon.

Full of Beans
by Jennifer L. Holm
Random House, 2016
Your local library
Amazon
ages 9-12
*best new book*
Beans Curry knows life is hard with the Great Depression--his dad is out of work, leaving home to look for work up north, and his mom takes in laundry, raising the family in their Key West home. Beans tries to help, sifting through the garbage looking for cans because a local con man has promised him twenty cents a can.
Life keeps throwing bum deals his way--the con man refuses to pay Beans what he promised--but Beans won't give up. He helps his mother babysit his crabby baby brother; he leads his gang of friends, challenging other kids to marbles; and he keeps his eye out new opportunities. So when a rumrunner makes him a proposition, it seems like things are finally turning up. Beans just doesn't predict how his actions might put others in harm's way. As the
starred Horn Book review
wrote,
Beans's earnest voice shows a young boy trying so hard to help out and to do the right thing, but getting caught up in dubious circumstances over which he has no control.
Readers may remember Beans from Jennifer Holm's popular
Turtle in Paradise
(
my review here
), but this new story stands on its own. I think that the setting Depression-era Key West becomes even more fully realized in
Full of Beans
, as Holm seamlessly weaves historical details into the story. I especially like what librarian Tasha Saecker wrote over at
Waking Braincells
:
Holm writes with a natural ease that is deceptively easy to read. Her writing allows readers to explore Key West in a time just as it is becoming a tourist destination due to the New Deal and its workers. Beans' personal story is clearly tied to the story of Key West with his own despair and lack of money mirroring the city's. His own journey through to honesty and truth follows that of the city as well. It's a clever dynamic that makes both roads to change all the easier to relate to and believe.
This would make a terrific read-aloud, either as a family or in the classroom. Terrific sayings from the 30s infuse the dialog, and short chapters keep the pace moving quickly. Readers will root for Beans, whether it's as he's playing marbles against a rival gang or as he's struggling with hard decisions that will affect his neighbors and friends.
I'm especially looking forward to talking with my students in our Mock Newbery Book Club about how Beans responds to hard situations and how he changes. I wonder how they'll envision the setting of Key West, and themes they'll identify in the story.
Join me on Wednesday -- I'm looking forward to sharing an interview with Jenni Holm. I'm especially looking forward to sharing a slideshow of images of 1930s Key West. The review copies were kindly sent by the publisher, Random House Books. If you make a purchase using the Amazon links on this site, a small portion goes to Great Kid Books. Thank you for your support.
©2016 Mary Ann Scheuer, Great Kid Books
By:
Marya Jansen-Gruber
, on 8/29/2016
Blog:
Through the Looking Glass Book Review
(
Login to Add to MyJacketFlap
)
JacketFlap tags:
Add a tag
Learning how to deal with problems is a vital skill to have. The funny thing is that many of us have no clue what to do when things go wrong. We wring our hands, have a panic attack, moan and groan, or burst into tears. We try to run away from our problems, or pretend that they are not there. Needless to say, none of these strategies improve our situation in the slightest.
Today's picture book will help readers of all ages to better understand how to deal with a problem. The narrative is beautifully presented without being preachy or pedantic. The story is supportive and it helps readers to think about their problems in a new way.
What do you do with a Problem?
Kobi Yamada
Illustrated by Mae Besom
Picture Book
For ages 5 and up
Compendium Inc, 2016, 978-1-943200-00-9
One day a little boy finds out that he is saddled with a problem, a problem that he does not like, did not ask for, and does not want. He has no idea what he is supposed to do with the problem or what it wants, and not surprisingly he would like it to go away. He tries shooing it, scowling at it, and even ignoring it but nothing works.
The thing about problems is that they can cause a lot of new problems. People worry about them, and get anxious that their problem will do something to them or change their life in some dreadful way. The worry builds on itself and unfortunately this only makes the problem bigger.
No matter what the little boy does his problem can always find him, and the more he tries to avoid it "the more I saw it everywhere." The problem is taking over his life!
No matter how old you are problems can get the better of you. They worry at you and make you so miserable that you start to feel as if your life is just one big, uncontrollable problem. Thankfully the author and the illustrator of this remarkable book understand exactly what this feels like, and they offer readers support that is simple and yet profound. It turns out that problems contain something special and surprising.
By: Chloe Miller, on 8/29/2016
Blog:
OUPblog
(
Login to Add to MyJacketFlap
)
JacketFlap tags:
Add a tag
Most would agree with the idea that music can have a powerful hold over us—our thoughts, feelings, and movements. Given this, how might music help measure thoughts, feelings, and movements in a way that allows professionals in healthcare improve client treatment? The music therapy profession seems to be experiencing a surge in developing data-measuring tools that incorporate music in the client assessment.
The post A new (musical) direction for healthcare? appeared first on OUPblog.
By: Shannon Whitney, on 8/29/2016
Blog:
Shannon Whitney Messenger
(
Login to Add to MyJacketFlap
)
JacketFlap tags:
Add a tag
Here are this week's MMGM links!


-

Jess at the Reading Nook is cheering for THE LAST KIDS ON EARTH AND THE ZOMBIE PARADE. Click HERE for her review.
- Heidi Grange is feeling warm and fuzzy for FUZZY. Click HERE to see why.
- Sally's Bookshelf is feeling lucky for LITTLE CAT'S LUCK. Click HERE to read her review.
- Mark Baker is spreading some love for HARRY POTTER AND THE CURSED CHILD. Click HERE to see what he thought.
- Dorine White has a cover reveal for THE SAPPHIRE BLADE. Click HERE to check it out.
- The B.O.B. is caught up with THE OUTSIDERS. Click HERE to see why.
- Greg Pattridge is celebrating MS. BIXBY'S LAST DAY. Click HERE to read his review.
- Rosi Hollinbeck is reviewing--and GIVING AWAY--IDA B. Click HERE for all the fun.
- Jenni Enzor is spreading some sunshine for RAINY. Click HERE to see why.
- Joanne Fritz always has an MMGM for you. Click HERE to see what she's talking about this week
- The Mundie Moms are always huge supporters of middle grade. Click HERE for their Mundie Kids site.
- Karen Yingling also always has some awesome MMGM recommendations for you. Click HERE to which ones she picked this time.
If you would like to join in the MMGM fun, all you have to do is blog about a middle grade book you love on a Monday (contests, author interviews and whatnot also count--but are most definitely not required) and email me the title of the book you're featuring and a link to your blog at
SWMessenger (at) hotmail (dot) com.
(Make sure you put MMGM or Marvelous Middle Grade Monday in the subject line so it gets sorted accurately--and please don't forget to say what book you're featuring)
You MUST email me your link by
Sunday evening
in order to be included in the list of links for the coming Monday. (usually before 11pm PST is safe--but if I'm traveling it can vary. When in doubt, send early!) (Also make sure the post you send me is a new post, not one from earlier in the week. I try to keep the content fresh)

If you miss the cutoff, you are welcome to add your link in the comments on this post so people can find you, but I will not have time to update the post. Same goes for typos/errors on my part. I do my best to build the links correctly, but sometimes deadline-brain gets the best of me, and I'm sorry if it does. For those wondering why I don't use a Linky-widget instead, it's a simple matter of internet safety. The only way I can ensure that all the links lead to safe, appropriate places for someone of any age is if I build them myself. It's not a perfect system, but it allows me to keep better control.

Thank you so much for being a part of this awesome meme, and spreading the middle grade love!
*Please note: these posts are not a reflection of my own opinions on the books featured. Each blogger is responsible for their own MMGM content and I do not pre-screen reviews ahead of time, nor do I control what books they choose. I simply assemble the list based on the links that are emailed to me.
By:
Monica Gupta
, on 8/29/2016
Blog:
Monica Gupta
(
Login to Add to MyJacketFlap
)
JacketFlap tags:
Add a tag
Girls for Marriage – Matrimonial Site Craze for Selfie… शादी कॉम, जीवनसाथी डॉट कॉम , Jeevansathi.com. या रिश्ते ही रिश्ते साईट हो  हमारे देश में लडकी के बडे होते ही शादी के लिए उपयुक्त वर की तलाश शुरु हो जाती है. लडकी कमाती हो , नौकरी करती हो तो कोई दिक्कत नही पर अगर लडकी काम काज न करती हो […]
The post Girls for Marriage – Matrimonial Site appeared first on Monica Gupta.
By: Stacey Shubitz, on 8/29/2016
Blog:
TWO WRITING TEACHERS
(
Login to Add to MyJacketFlap
)
JacketFlap tags:
Add a tag
Picture books are short, visual, and engaging, which makes them perfect for using as mentor texts with elementary AND secondary students.
By: KatherineS, on 8/29/2016
Blog:
OUPblog
(
Login to Add to MyJacketFlap
)
JacketFlap tags:
Add a tag
Pride encounters prejudice, upward-mobility confronts social disdain, and quick-wittedness challenges sagacity, as misconceptions and hasty judgments lead to heartache and scandal, but eventually to true understanding, self-knowledge, and love. In this supremely satisfying story, Jane Austen balances comedy with seriousness, and witty observation with profound insight. If Elizabeth Bennet returns again and again to her letter from Mr Darcy, readers of the novel are drawn even more irresistibly by its captivating wisdom.
The post The OWC Podcast: Pride and Prejudice by Jane Austen appeared first on OUPblog.
By:
Elizabeth O. Dulemba
, on 8/29/2016
Blog:
Elizabeth O. Dulemba
(
Login to Add to MyJacketFlap
)
JacketFlap tags:
Add a tag
SCBWI British Isles is 20-years-old! To celebrate, our Southeast Scotland division had a picnic in the Princes Street Garden just below the statue of Wojtek the Bear.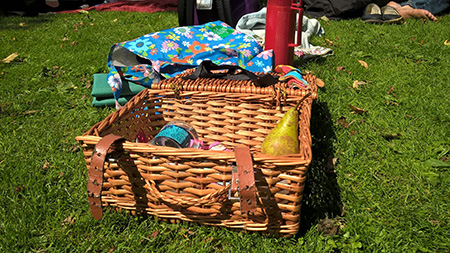 Kelly and I were the first ones to arrive - here we are with the castle in the background.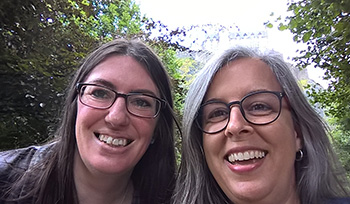 We set out my blanket and it quickly expanded with fellow SCBWIers and more blankets all around. And the weather, which was supposed to be a little dicey, was
perfect
.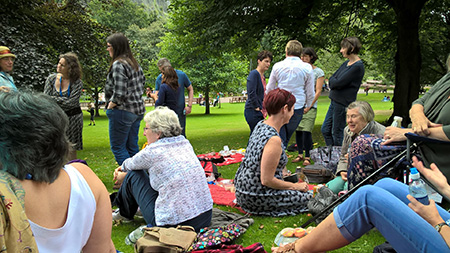 Something nice happened this day. It was the first time I participated in an SCBWI even where I really felt like I was getting to know people - where I was surrounded by (albeit new) friends.
SUCH a nice feeling. We all talked about books and art. Three of the 6 illustrators in the group found each other.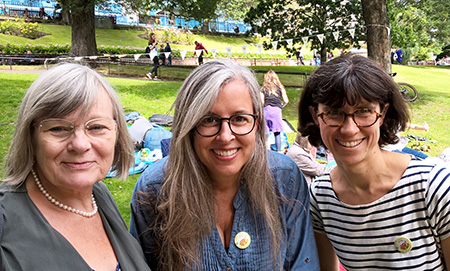 We made plans for a future get-together at Waterstones. Our Regional Advisor, Sheila Averbuch was thrilled with that and the high attendance to report back to the main British Isles folks. (She's on the left.)
I thought I'd have time to kill before the panel I was attending at the Book Festival. But no - we all chatted for hours!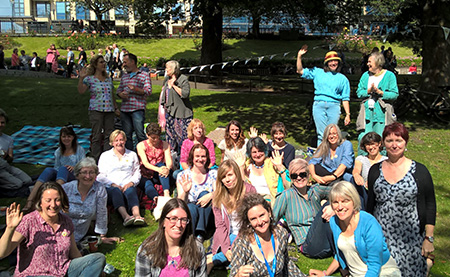 Truly, that's what SCBWI is all about - finding your peeps, a place to feel at home, you tribe. I love that I can find that anywhere in the world!
By: Lisa Kramer, on 8/29/2016
Blog:
OUPblog
(
Login to Add to MyJacketFlap
)
JacketFlap tags:
Add a tag
And yet on exactly the same day that ASDA was confirming just how bad its sales position is, Amazon announced that it would open in early 2017 another fulfilment centre – its thirteenth – in the UK. Part—but only part—of the reason why Amazon needs more capacity is due to the initial success of its Amazon Fresh food delivery business which launched in the UK in July 2016.
The post UK food retailing and the challenge of the 'new retail' appeared first on OUPblog.
By:
John Shelley
, on 8/29/2016
Blog:
Shelley Scraps
(
Login to Add to MyJacketFlap
)
JacketFlap tags:
Add a tag
Here's a few more sketches of people on trains from all the recent rail trips to and from the Midlands.

Some people are contemplative....



... unfortunately he woke up before I could finish.
I've not only been drawing fellow travellers of course, whimsical doodles, experiments and so on have also been filling the pages on these journeys, though I've not been sharing my more imaginative wanderings on social media much recently. Partly because of deadline pressure, but also for reasons I outlined last week in
this article for Words & Pictures
.
However, maybe I'll share some of those shortly.