Last week may have been New York Fashion Week, but the 2014 track season was Maggie Vessey's Fashion statement.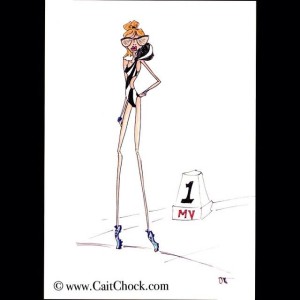 No need to say more.
Vessey took the opportunity of being a 'free agent' to prove she's got the creative talents to match her performance prowess on the track.
"I do want to draw attention to the sport and maybe give people who aren't necessarily interested in track and field a reason to be interested," Vessey told Runner's World. "But it is a very authentic expression of who I am, and I now have this opportunity to be able to put that out there, be bold, and take a risk."
To all those eating her fashionably savvy dust, heed the words: look good, feel good.

——-
Related:
Excellent read on Maggie Vessey in New York Magazine
Oiselle was representing runners at New York Fashion Week, I caught up with Founder and CEO, Sally Bergesen
My story on Kate Grace, professional runner for Oiselle.

Runner Fashion is All the Rage: Legs to Crush a Runway

My own (expanding) line of running apparel: Ezzere
Add a Comment