I didn't plan to have a diversecareer. I just wanted to write – and be a writer with enough cash to gotravelling when I wanted and to have the freedom to write anywhere in theworld.
The turning point was probably whenI was teaching children with special needs in Singapore and sold my house backin England – for the first time in my life I had enough money to be able tosurvive for a year or two without working. So I had that talk with myself aboutwhat would you do if you only had a year left to live – what would you feel sadabout never having done if you never did it – and what I wanted to do waswrite.
More than 10 years later and 18children's books published – and countless more unpublished ones written, thelatest, out last month is called 'Witchling' and it's the third in a seriesabout a girl called Bella Donna.
One adult memoir written under thepseudonym of Megan Rix – I thought I'd keep a secret but was so happy with itonce it was written I must have told just about everyone about it – there's asecond in the pipeline...
... a children's play professionally performed, radioscripts, pre-school TV writing for channel 4's The Hoobs, being on TV as thechildren's book writing coach on Richard and Judy, feature film scriptcommissioned, two short films made and it'd still be what I wanted to do if Ionly had a year left. Oh and I did spend quite a lot of that time travellingthe world as well – for a few years I had two summers - one in England and onein New Zealand. And house-sitting in LA and San Francisco turned out to be aperfect way to save money and get a book finished whilst on the way to becominga RFA (Rich Famous Author).
Ok – so why's do I truly think it'sa good idea to have a diverse career – well there's a few reasons – not in anyparticular order of importance. First, cold hard cash, for me I wanted tosupport myself as a full time professional writer. Now maybe, you'll get luckyand write one b
Display Comments
Add a Comment
By: Joanne R. Fritz, on 11/6/2011
Blog:
My Brain on Books
(
Login to Add to MyJacketFlap
)
JacketFlap tags:
Add a tag
I had something else planned for today, and then Random House surprised me last Wednesday by posting my guest blog post a little earlier than they'd originally scheduled it. About a month or so ago, they kindly asked me (as a bookseller) to blog about ANY upcoming book in the Random House family I wanted to blog about. And no, I didn't get paid for it!

So for this MMGM, please go to Random Acts of Reading to read my review of MAY B. by Caroline Starr Rose (coming January 10, 2012 from Schwartz & Wade, 9781582463933, $15.99, for ages 8 to 12).


And in a few weeks, I'll be interviewing Caroline, along with other Apocalypsies! Stay tuned for that.
Caroline Starr Rose
You can visit Caroline on her website,
Caroline by line.
She even has a wonderful new book trailer for
MAY B
. Go to
this post
to see it!
Marvelous Middle Grade Monday
is the brainchild of
Shannon Whitney Messenger
. Other regulars include (but are not limited to):
Display Comments
Add a Comment
By:
Heidi MacDonald
, on 11/6/2011
Blog:
PW -The Beat
(
Login to Add to MyJacketFlap
)
JacketFlap tags:
Dark Horse
,
Coming Attractions
,
Add a tag
.

So, What can we expect from Dark Horse?  Lots of great creator-owned properties, some fun fan-favorites, and the occasional archival gem.  (And even more coming next year!)  Many titles listed below have previews, so click the title to go to the page on DarkHorse.com!
Let's see…
I generally avoid continuing series, since most readers already know about the previous volumes, so I won't feature the numerous manga titles (which don't really appeal to me, although DH does have a strong history of publishing major titles).  Nor will I remark on most of the archives, like Archie, or Gold Key, or Warren, or Little Lulu.  (Of course, feel free to mention your favorites in the comments!)
So what's left?  Lots of good, original work!
Writer: John Arcudi
Penciller: Doug Mahnke
Inker: Tom Nguyen
Colorist: Carla Feeny, Katrina Mae Hao
Cover Artist: Doug Mahnke
Format: FC, 384 pages, TP, 7″ x 9″
Price: $29.99
ISBN-10: 1-59582-534-7
ISBN-13: 978-1-59582-534-6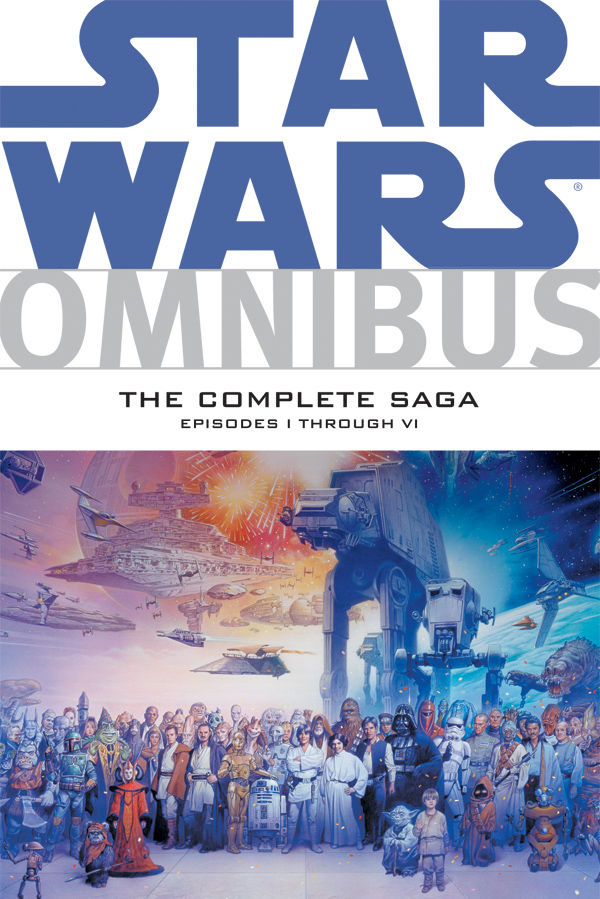 Writer: Archie Goodwin, Bruce Jones, Henry Gilroy
Artist: Al Williamson, Jan Duursema, Douglas Wheatley
Cover Artist: Tsuneo Sanda
Format: FC, 600 pages, TP, 6″ x 9″
Price: $24.99
ISBN-10: 1-59582-832-X
ISBN-13: 978-1-59582-832-3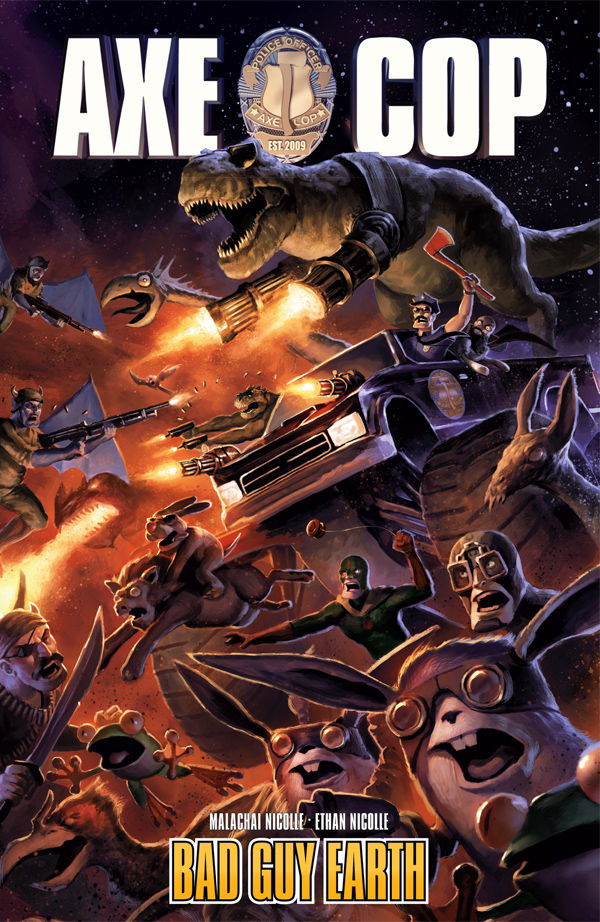 Writer: Malachai Nicolle
Artist: Ethan Nicolle
By:
Betsy Bird
, on 11/6/2011
Blog:
A Fuse #8 Production
(
Login to Add to MyJacketFlap
)
JacketFlap tags:
Uncategorized
,
90 Second Newbery
,
Ayun Halliday
,
James Kennedy
,
Jon Scieszka
,
Newbery Award
,
Newbery Award winners
,
Newbery Honors
,
Rebecca Stead
,
Add a tag
If you've read my blog in the last year you may have heard me mention a little something called the 90-Second Newbery Film Festival.  Said aloud it sounds like The 92nd Newbery Film Festival (which is not too far off since 2012 will be the 90th Newbery Award).  However the entire premise was this: Kids from around the world (yes world) filmed 90-second or so versions of various Newbery Award and Honor books.  They sent these books to YA author James Kennedy (of The Order of Odd-Fish) and he collected, curated, organized, tightened, and generally got them into working order.  Now James received more than 100 entries, so those were culled down to a select few that he is showing in three theatrical showings.  Here in New York our film festival this past Saturday was the first and played in the main branch of the library system.  Subsequent showings will be held in Chicago and Portland, Oregon.
For this performance, James had a difficult job ahead of him.  Essentially he had to take the best aspects of what you get at your average school play and avoid the pitfalls such performances normally contain.  He also had to wrangle some special guests and actors because a festival of just films might be fine, but it wouldn't be kickin'.
So it was that co-master of ceremonies Jon Scieszka, Newbery Award winner Rebecca Stead, author Ayun Halliday, her hugely talented children India and Milo, and the kids of Writopia Labs all gathered together to put on what I can only call a helluva show.
My job in all of this was simple: Bring water to performers. Keep the calm.  Don't panic.  Don't let the auditorium fill to above capacity.
Well, three out of four ain't bad, right?  Turns out that while I excelled in the calm/no panic/water area, I had a hard time coming down on the auditorium rule.  How could I help it?  James's show was clearly a hit.  Here's what it looked like before the latecomers started sneaking in:
I would have been displeased if I hadn't been so thrilled.
The show started off with a bang.  Scieszka and Kennedy brought to mind the old vaudeville acts of old.  In their pseudo-tuxes the two managed on the spot to create two characters out of thin air.  Jon, the gleeful worldly New Yorker with a gleam in his eye.  James, the hardworking up-and-comer form Chicago with a chip on his shoulder in the face of Jon's smugness.
The show began with James's version of A Wrinkle in Time, that magnificent video that went viral (90,400 views of it on Vimeo alone).  After it ended James reminded everyone that this is going to be an annual film festival.  "So if you're inclined, start thinking about what 90-second Newbery films you might want to do for next year's film festival. You'll be thinking, 'I can do that, but a million times better.' DO! You don't have to have a dance party at the end."
5 Comments on The 90-Second Newbery Film Festival: New York Style, last added: 11/7/2011
Display Comments
Add a Comment