.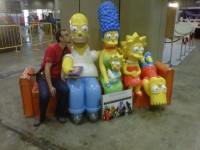 Lance Fensterman, "Chief Dude" of ReedPOP and the New York Comic Con, has been blogging like crazy the past few weeks, highlighting panels, announcing cancellations, and stuffing goody bags.
One thing which has been overlooked:  A new paradigm for dealing with the crushing crowds expected this week at the New York Comic Con.  100,000 attendees are expected.  New Yorkers have perfected the art of standing in line and consider it a sacred secular experience.
So, ReedPOP has created a map to help everyone navigate the convention center quickly and with a minimum of grumbling.  (Yeah, we like to complain.  About anything.  It allows us to let off steam while avoiding jail time.)  It involves doors and colors and when you got your ticket and what sort of ticket you have or need.
Here's the post explaining the layout.
And here's a copy, in case your Mother Box cannot handle PDFs.  North (uptown) is to the right.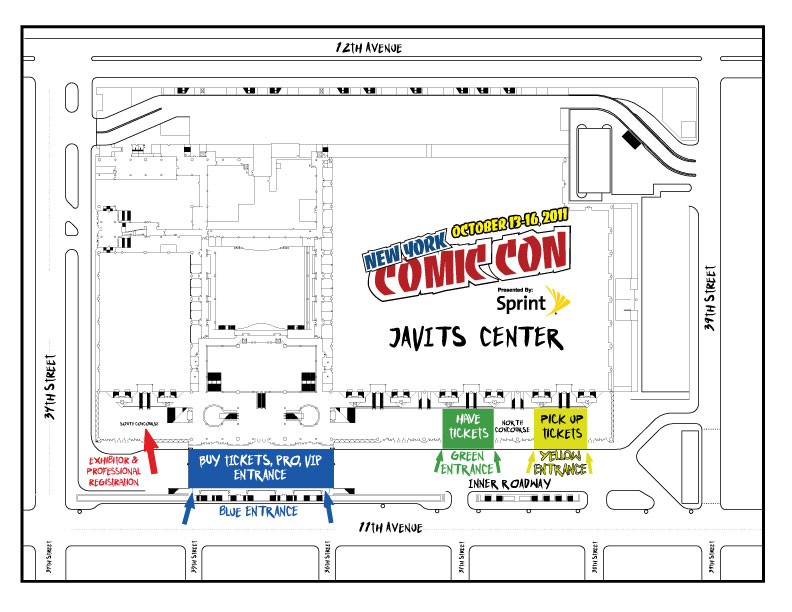 All of these booths are on Level Two, where the big long concourse is located.
I could explain who goes where with what, but you really should read Lance's post.  He also answers any question you may have.
One warning:  Friday, there will be no queueing inside the building.  Dress accordingly.
Display Comments
Add a Comment