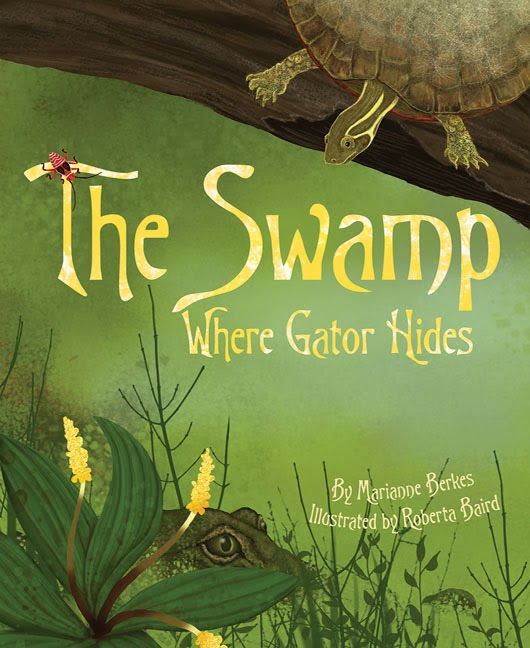 2014 Moonbeam Children's Book Awards Results are in and Picture Book – 4-8 Year Old – SILVER Award goes to: The Swamp Where Gator Hides, by Marianne Berkes; illustrated by Roberta Baird (Dawn Publications)
This book was a joy to work on. I now know more about gators that I ever dreamed I would.
Beautiful creatures really!
Add a Comment