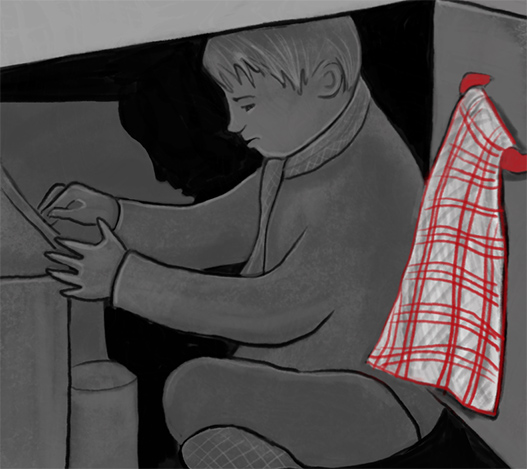 The light was getting purple and soft outside.
Almost time for my father to come home from work.
What's the matter? What you crying for?
Daddy's going to kill Ralphie.
No, he's not.
Yes, he is, too.
No, he's not.
I promise you Daddy is not going to kill Ralphie.
Why don't you come on out of there?
Would you like some milk?
You would?
Here you go.
All right?
I'll see you later? Okay. Bye.
I heard the car roar up the driveway, and a wave of terror broke over me.
He'll know what I said, the awful things that I said.
Add a Comment