We have three great authors coming to Houston this week and a free writing workshop, plus a fist-time event which we hope will become an annual tradition. As always, please check the sponsoring bookstore or organization's website for the latest, most accurate information.
October 16, Thursday, 7:00 PM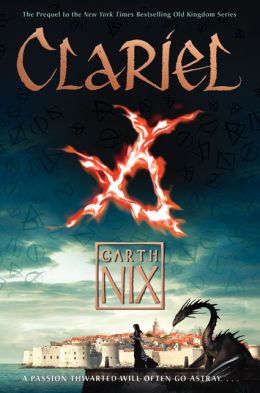 Barnes & Noble The Woodlands
Garth Nix, YA Author
Join Garth Nix to discuss CLARIEL, his thrilling prequel the Old Kingdom series. Clariel is the daughter of one of the most notable families in the Old Kingdom, with blood relations to the Abhorsen and, most important, to the King. She dreams of living a simple life but discovers this is hard to achieve when a dangerous Free Magic creature is loose in the city, her parents want to marry her off to a killer, and there is a plot brewing against the old and withdrawn King Orrikan. When Clariel is drawn into the efforts to find and capture the creature, she finds hidden sorcery within herself, yet it is magic that carries great dangers. Can she rise above the temptation of power, escape the unwanted marriage, and save the King?
October 16, Thursday, 7:00 PM

Blue Willow Bookshop
Scott Westerfeld, YA Author
Scott Westerfeld will discuss and sign AFTERWORLDS, his newest novel for young adults. Darcy Patel has put college on hold to publish her teen novel, AFTERWORLDS. With a contract in hand, she arrives in New York City with no apartment, no friends, and all the wrong clothes. But lucky for Darcy, she is taken under the wings of seasoned and other fledgling writers who help her navigate the city and the world of writing and publishing. Over the course of a year, Darcy finishes her book, faces critique, and falls in love.
Woven into Darcy's personal story is her novel, AFTERWORLDS, a suspenseful thriller about a teen who slips into the "Afterworld" to survive a terrorist attack. The Afterworld is a place between the living and the dead, where many unsolved—and terrifying—stories need to be reconciled. Darcy's heroine Lizzie falls in love, but a new threat resurfaces, and Lizzie's special gifts may not be enough to protect those she cares about most.
October 18, Saturday, 10:00 AM

Writespace
Houston YA/MG Writers Workshop
FREE
Whether you're participating in National Novel Writing Month or not, fall is a great time to get started on a new project. For the October meeting, we'll discuss how to plot a new project, including three-act structure, brainstorming, and outlining. We'll even have some advice for the "pantsers" in the group, and tips and tricks to stay motivated all the way to "The End". Come ready to discuss what's worked for you (or not worked for you) in the past and get ready to pick up some new techniques!
October 19, Sunday, Noon-5:00 PM
Rice Village: Greenbriar to Kirby, Rice to University
Better Block Houston
Join local authors to celebrate Houston by re-imagining our public spaces. The Better Block project provides a one-day living workshop of how a "Complete Street" works, by actively engaging the community, helping them to visualize better outcomes for the future, and empowering them to provide feedback in real time. Better Block is a fun and interactive demonstration of a "Complete Street" —and what it can do for a neighborhood.
October 19, Sunday, 3:00 PM; Doors open at 2:30 PM

Johnston Middle School, 10410 Manhattan Drive, Houston
Inprint Cool Brains! Series: Author Roland Smith
Inprint Cool Brains! Series presents Roland Smith, author of numerous picture books and young adult books, including the I, Q series, the Storm Runners series, Jack's Run, Zach's Lie, Peak, and the riveting Cryptid Hunters saga. In MUTATION, the final thrilling title in Roland Smith's popular Cryptid Hunters series, monsters of legend come to life!
Marty and his best friend, Luther, have managed to rescue Marty's cousin Grace from the clutches of the nefarious pseudo-naturalist Noah Blackwood, but their most dangerous mission lies ahead of them. Marty's parents have been missing in Brazil for months and their trail has all but run cold. With time running out, Marty and the Cryptos Island crew race off for Brazil—where they discover that Noah Blackwood has twisted the natural order of things beyond their wildest, most terrifying dreams.
*Please note that the book signing will be conducted on a first-come, first-served basis. For more information, please see Inprint's Event Page.
Add a Comment