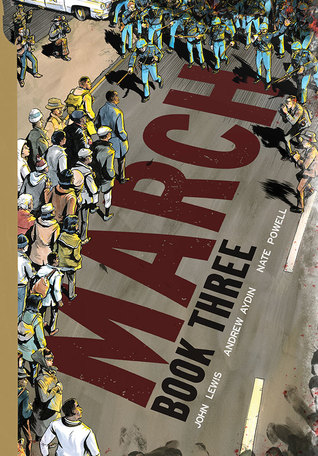 The
National Book Awards
were handed out on Wednesday night. John Lewis' final entry into his graphic memoir,
March: Book Three,
written
with Andrew Aydin and illustrated by Nate Powell, won the 2016 National Book Award for Young People's Literature.
Here is the
School Library Journal article
about the book, the prize, the event.
The book is stunning in its timeliness. We cannot forget the fight for equal rights and equal respect. And we must continue to uphold the American ideal that
all people
are created equal. That's
ALL
- as in Every Single Person.
As the banner at my place of worship says, "Love Thy Neighbor - No Exceptions".
PS. The winner, in books for grown-ups, was
The Underground Railroad by Colson Whitehead.
Pay attention, readers.
Add a Comment