Hi Scavengers! I'm Kristi Helvig, your hostess for this stage of the hunt and I'm so excited to be part of Team Pink: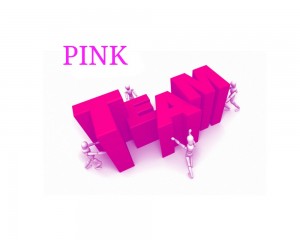 Make sure to read this whole post, and then enter to win an extra bonus prize by commenting below!
This bi-annual event was first organized by author Colleen Houck as a way to give readers a chance to gain access to exclusive bonus material from their favorite authors…and a chance to win some awesome prizes! At this hunt, you not only get access to exclusive content from each author, you also get a clue for the hunt. Add up the clues, and you can enter for our prize–one lucky winner will receive one book from each author on the hunt in my team! But play fast: Enter by Sunday, April 3rd, at noon Pacific time.
If you'd like to find out more about the hunt, see links to all the authors participating, and see the full list of prizes up for grabs, go to the YA Scavenger Hunt page.
SCAVENGER HUNT PUZZLE

Directions: Below, you'll notice that I've hidden my favorite number. Collect the favorite numbers of all the authors on the pink team, and then add them up (don't worry, you can use a calculator!).
Entry Form: Once you've added up all the numbers, make sure you fill out the form here to officially qualify for the grand prize. Only entries that have the correct number will qualify.
Rules: Open internationally, anyone below the age of 18 should have a parent or guardian's permission to enter. To be eligible for the grand prize, you must submit the completed entry form by March 31st, at noon Pacific Time. Entries sent without the correct number or without contact information will not be considered.
SCAVENGER HUNT POST
I'm so excited to be hosting the lovely Amy Rolland on this hunt: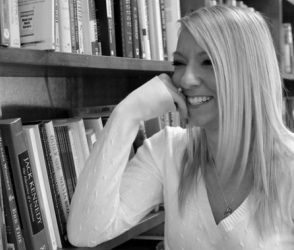 A. Lynden Rolland is a former high school English teacher, and she enjoys visiting classrooms, camps, and book clubs to discuss reading, writing and publishing. When she isn't chasing her young children around town, she moonlights as a writing tutor and gymnastics instructor. Her debut novel, Of Breakable Things, was published in 2014. The sequel, Of Delicate Pieces, released last fall. You can connect with A. Lynden Rolland online through Facebook, Twitter, Goodreads, Instagram, or Tumblr.
I loved Amy's debut novel, Of Breakable Things, and am so excited for this awesome sequel, Of Delicate Pieces, which is on my TBR list!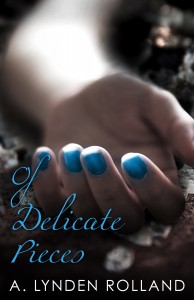 From Amy:
Hello hunters! I hope you're having fun with the bonus material and adding tons of books to your TBR piles! The book I'm featuring is Of Delicate Pieces, part two of my supernatural series!
When I was writing the sequel to Of Breakable Things, I wanted the reader to see more of the mind-bending magic of the afterworld. My characters live in a place where walls can breathe, where objects have personalities, and where reality is distorted. It's beautifully haunting, but the difference between the first book and the second is that Alex, the main character, finally begins to see the imperfections. It's the afterlife but it's not heaven, and spirits are not angels. They've done horrible things which have affected the foundation of the society they've established.
The afterworld is its own character in the series, and my Pinterest board gives readers a taste of what I see when I'm writing.
Follow Amy's board Of Breakable Things/ Of Delicate Pieces on Pinterest.
Thanks for being on the hunt, Amy–and those Pinterest pics are eerie and awesome! Aside from being a talented author, Amy is also super nice and recently added a sweet baby girl to her family. Hmmm…I wonder if she'll end up with 7 children someday?
BONUS PRIZE: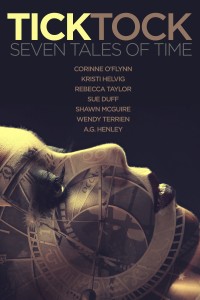 Leave a comment below and enter to win a signed copy of the new speculative fiction anthology, TICK TOCK: 7 Tales of Time from Wicked Ink Books which just released 3/28/16. It features 7 sci-fi/fantasy authors, including yours truly, and shows how everything can change in a second…a minute…an hour. I'll use a random number generator to choose the winning comment so good luck!
Make sure to continue on the hunt by visiting author Julia Embry next! Good luck to all!
Add a Comment