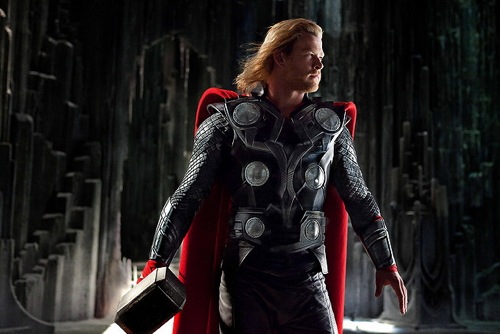 It's very obvious that Marvel Studios movies have developed a style and look that's quite consistent, from the type of villain to the type of love interest to the Stan Lee cameo. On the spectrum of Marvel movies, THOR falls a little bit south of the first IRON MAN in terms of sheer enjoyability, but north of just about everything else.
The good parts of the formula as developed by Avi Arad and perfected by Kevin Feige are just common sense: a reliable, solid director; respected, award-nominated actors in the villain, father figure, troublesome government figure and love interest roles; and a charismatic hero who looks good in a wife-beater. In the typical Marvel movie, science is both the hero's friend and enemy — he (and it is always a he) uses science to better his own powers, but the forces of evil are always trying to duplicate and better that research, with the resulting showdown between the forces of order and the forces of chaos at about the 1:45 mark.
From here on out there are going to be SPOILERS, so put on your SPOILER PANTS and proceed at your own risk!

There are a lot of good things about THOR. Like:
• Chris Hemsworth as Thor! He's not only easy on the eyes, but has a nice physicality that makes all the hammer and frost giant tossing credible. And he pulls off the quiet scenes, holding his own with Anthony Hopkins and Natalie Portman.
• Director Kenneth Branagh — this is no groundbreaking film, but Branagh understands grandeur and drama and the fantastic. He takes a weak script a gives it some shape and drive, avoiding pointless shaky-cam and letting scenes breath. It's a brisk film with no dull patches. Really a great choice.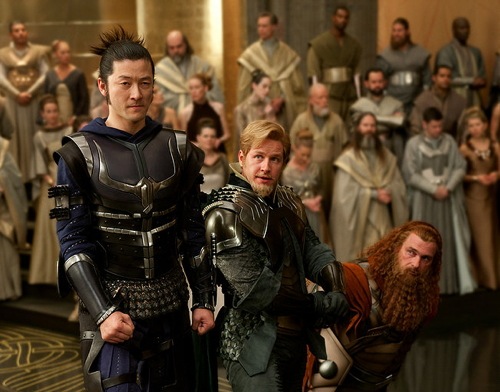 • Likewise, Branagh gives the rather large and colorful cast some room to make an impression. Asgard is a crowded place, but the much criticized ethnic casting helps make the characters stand out from what could have been a Nordic gheto (Am I the only person who has often thought Skellan Skarsguard WAS Ray Stevenson?) Anthony Hopkins kind of phones in his part as Odin, but getting any deeper on the acting chart wouldn't have added anything. Tom Hiddleston manages a nuanced performance as Loki. Portman's role is pretty cypherish but she does what she can with it. I was happy to see for ONCE a woman scientist in a movie had a FEMALE sidekick, Kat Dennings' Darcy, who gets all the best lines in the first half hour or so.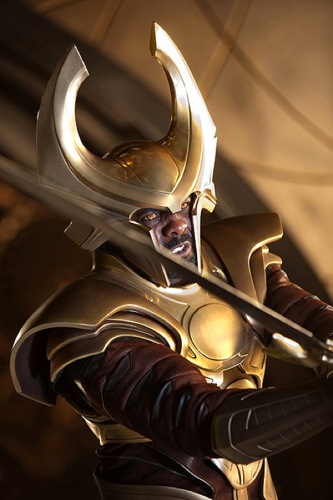 • All the hammer shit is AWESOME! Every time Thor smashes Mjolnir into the ground or skins it around or blasts something it's great! As mentioned above, the action scene avoid phony camera tricks — in fact the beginning is a bit underplayed so that the two big showdowns in the end have a lot more impact.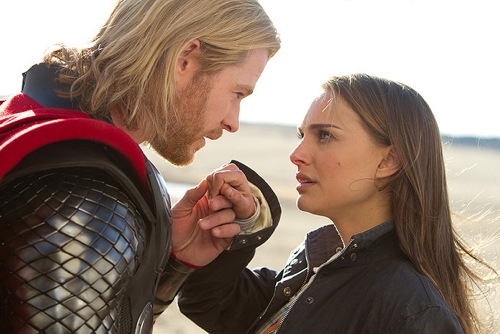 • This is just a likable movie. When I saw the earliest trailers, I called it "Starman meets Lord of the Rings" and that's exactly what it is. We start out getting a look at Asg
Display Comments
Add a Comment