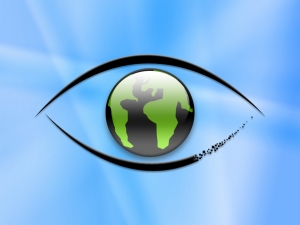 In a world of ever-changing technologies, it is only natural that these new tools allow us to look at the world in new ways. This has never been more true in the dance world. Here are today's top 3 picks for new ways of looking at dance:
Guillaume Côté, a principal with the National Ballet of Canada put his own money and lots of fund-raising effort into creating this two-minute video.
 Côté wanted to portray a dancer in 'the zone' – to show what it really feels like to dance.
 "I wanted to get the tights off and I wanted to get the costumes off, and just show the sheer physicality of classical dance," he said in an interview with CBC's Metro Morning.
The prolonged jumps were captured with a high-definition, high-speed Phantom camera.
 Directed by Ben Shirinian and created for Bravo!FACT (Foundation to Assist Canadian Talent).
New York City Ballet "Pas De Deux" from Galen Summer on Vimeo.
Galen Summer's documentary "Pas De Deux," shows New York City Ballet dancers Megan Fairchild and Andrew Veyette – from a perspective that is so up close and personal – the viewer feels like one of the dancers. For her part of a behind-the-scenes series for the New York City Ballet, Summer and her team figured out how to attach cameras to vests the dancers wore while performing the wedding pas de deux from Tschaikovsky's "Sleeping Beauty." head over to The Atlantic for a breakdown of how it happened, as well as continuing coverage of the NYC Ballet series. You can watch Summer's other NYC Ballet documentary, 'Pointe Shoes,' here. Head here for more of her work.


"Le Vent", a slow-motion video starring Marina Kanno and Giacomo Bevilaqua from Staatsballett Berlin recently went viral for good reason. Visually stunning, every exquisite move is captured in slow motion at 1000 frames per second to the beat of Radiohead's "Everything In Its Right Place" (Gigamesh DiscoTech Remix). Directed by Simon Iannelli & Johannes Berger,
camera by Dr. Frank Gabler & Hendrik Nix.
Add a Comment