About Jill
Jill Starishevsky is a mother of three and a prosecutor of child abuse and sex crimes in New York City. During the course of her fourteen years of public service, she has successfully prosecuted hundreds of offenders. Her first book "My Body Belongs to Me", is intended to prevent child sexual abuse by teaching children that their bodies are their own. Written for children three to ten, th...
More
Other Social Networks where you can Friend and Follow Jill
Twitter
Tweets by @SafetyStar
Jill's Picture Gallery
This gallery contains 1 picture, click a picture to view a larger size.

Loading...
(c) 2023 Jill Starishevsky
Videos
Most Recent 1 - 2 of 2 Videos




new york city assistant district attorney jill starishevsky ...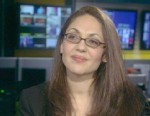 this is my first on-camera interview for the book. i welcom...
Profile Comments