We recently reported on Total Film including Fantastic Beasts as part of the 10 coolest movies coming your way, and after the magazine's release on Friday, we can finally see the updates they had in store for us!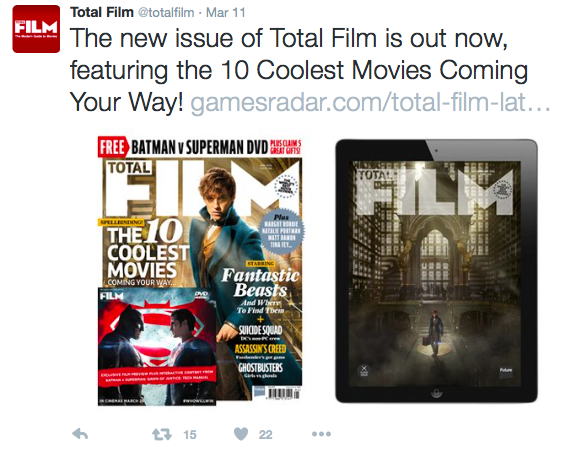 An interview with David Heyman (Producer) discusses working on Fantastic Beasts, and how J.K. Rowling provided a grounding to keep the films up to standards.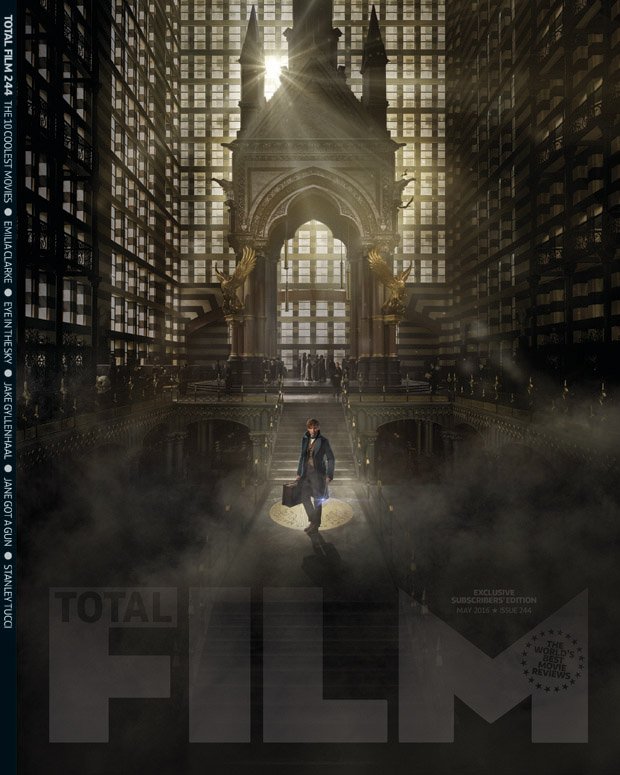 By writing the scripts and supervising on set, Jo has had a lot more involvement than the Potter films (for which she was also a Producer), setting the tone perfectly:
"Fantastic Beasts is very much in the spirit of the Potter books but it's not filled with young children and their issues. I wouldn't say it's 'dark' but, as with all of Jo [Rowling]'s work, it's not soft. There is material in all of the books that has a truth about life. Here, there's darkness within. But there are also these creatures, and an awful lot of humour and heart – which I think will appeal to young and old alike."
"Jo was on set and has been an incredible support to us. We'd run concepts by her, she'd give her thoughts and we'd adjust accordingly. She certainly was aware of all the lead casting choices before we finalised them." 
On Eddie Redmayne as Newt Scamander:
"Newt is someone who communicates better with his creatures than he does with people. He's a Brit who finds himself in the US, and the [A]merican magical universe is different [from] the British one. Eddie was our first choice. He is very good at playing characters that are out of step, as it were, and bringing to them a real heart and compassion. He has a desire to bring truth to every moment. He's very charming and appealing to men and women alike. And he's a timeless actor, so he fits perfectly into 1920s New York."
Heymen discusses the 'beasts' in the film, and the use of CGI rather than animatronics as used in the Potter films and seen at the Warner Bros. Studio Tour. He assures us, however, that this will not impact the final result!:
"We've done a lot of research on movement and look because we wanted to make our creatures grounded. They should seem like they really could exist, so they're not just pure fantasy."
Thanks to Mugglenet and Wizards And What Not for the heads up!
Add a Comment