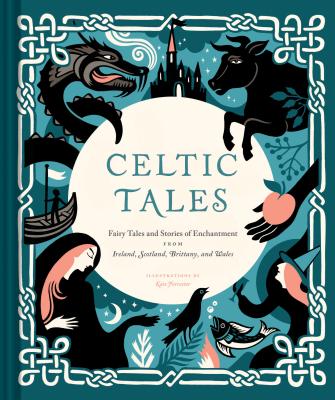 Everything about Celtic Tales, Fairy Tales and Stories of Enchantment from Ireland, Scotland, Brittany, and Wales calls to be held, read, and visually absorbed. The design is simple but beautiful. Kate Forrester's imagery is beguiling. I've awaited this release with images from the catalog taped to my wall. In the sophisticated art, there's a refined simplicity. The Celtic tales themselves are fresh and surprising.

This is a beautiful pick to gift someone for the holidays. Just be aware:

"Do not think the fairies are always little.
Everything is capricious about them, even their size...
Their chief occupations are feasting, fighting, and making
love, and playing the most beautiful music."
~William Butler Yeats, Fairy and Folk Tales of the Irish Peasantry.
Celtic Tales
illustrated by Kate Forrester
Chronicle Books, 2016
Add a Comment