The ever-growing and popular Harry Potter Book Night, a night celebrating the publication of the Harry Potter books, is coming back in 2017! Bloomsbury recently announced the theme for the 2017 Harry Potter Book Night, taking place Thursday 2nd February.
Many of our favorite characters are Hogwarts professors. Many of the Harry Potter series most complex characters are Hogwarts professors. Many of the most influential people in our lives are professors, teachers, and mentors that helped us grow into the people we are today. Honoring the importance of these figures, Bloomsbury announced The Professors of Hogwarts as the theme for Harry Potter Book Night 2017.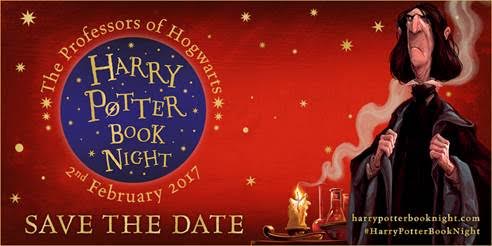 Bloomsbury stated in a press release:
"They say that the influence of a good teacher can never be erased so who better to celebrate on Harry Potter Book Night than those who taught Harry Potter and his friends many magical skills.

"Whether it was the suave charm of Gilderoy Lockhart or the dark complexity of Severus Snape, many of the professors of Hogwarts had a huge impact on Harry Potter's adventures.

"So, make a date in your diary as Harry Potter Book Night returns for a third year on Thursday 2nd February 2017.

"Since the first Harry Potter Book Night in 2015 there have been over 24,000 events organised and 2017 is set to be even bigger. With an updated event kit themed around the Professors of Hogwarts and lots more exciting elements yet to be announced, once again fans of all ages will have the chance to celebrate J.K. Rowling's wonderful novels – and pass the magic on to young readers who haven't yet discovered these unforgettable books."
Fans are invited to visit the Harry Potter Book Night website to register, and download event kits to begin planning their Harry Potter book night celebrations. Fans can share their ideas, plans, and suggestions for Harry Potter Book Night parties on social media, using #HarryPotterBookNight.
Add a Comment