Hanukkah is in full swing, and Christmas is right around the corner. Thinking about getting a book for that teen or kid in your life? Or for the adult YA reader in your life (you are welcome in this no-judgement zone; we love YA too!). Don't forget to include Tu Books in those plans! Here are a few examples of people you're looking to find a gift for.
For the reader looking for comedy (sometimes light, sometimes a little morbid):
For the teen looking for something with an edge:
For the middle-grade reader or young teen looking for a "clean" read:
For fans of folklore and fairy tales:
For fans of science fiction, especially technology and space-related:
For fans of Twilight: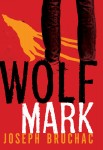 For fans of Ferris Bueller's Day Off and Chicago: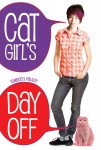 Got any other kinds of readers in your life that need a Tu Book recommendation? Ask away in the comments!
Originally published at Stacy Whitman's Grimoire. You can comment here or there.
Add a Comment