As Leaky stated on all of its social media, we will be honoring J.K. Rowling and the cast and crew of Harry Potter and the Cursed Child's wishes to "Keep the Secrets." We will not be reporting on any content of Cursed Child, but we will share any small details that Pottermore–J.K. Rowling's website–deems acceptable to share. No spoilers.
Just as the curtains were rising for the first preview of Harry Potter and the Cursed Child earlier this week, Pottermore shared a photo of Rose Weasley standing in the middle of the Great Hall, during what appeared to be a sorting ceremony. Read more of Leaky's report on that here.
In that photo, the world was presented with a new set of House banners! Pottermore tweeted today, revealing a clearer picture of these banners as concept art.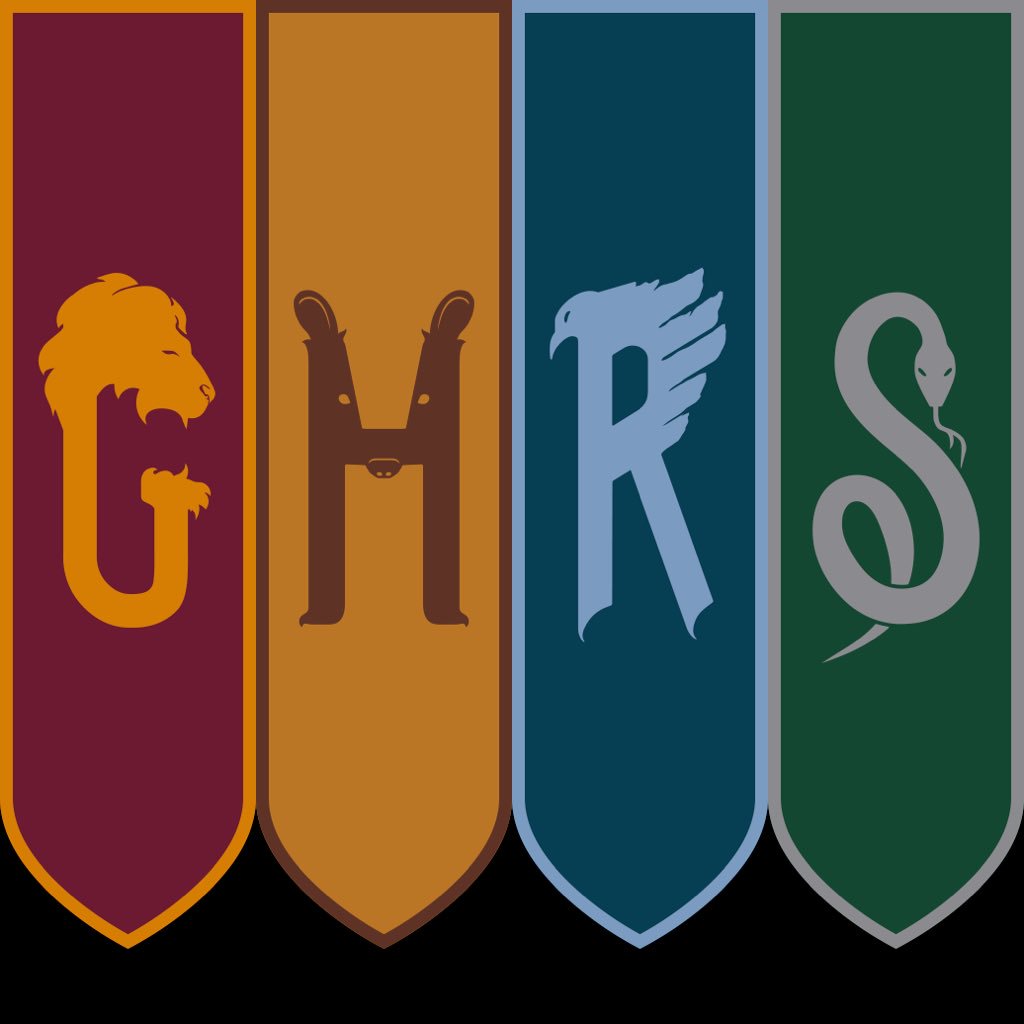 Every house banner incorporates its mascot into the initial of its house, rather than using what became known as "Harry Potter font." As expressed before, multiple times, the play is a continuation of the books, not the movies (movie canon differs from book canon). Because of this, it is not surprising the banners differ from the movies, but could potentially fulfill the description of house banners in the books.
However, the banners do not seem to support official house colors; unless, differing from both book and movie canon, the house colors are now different. Because book canon and movie canon differ, many fans know that Ravenclaw's house colors are different in the films than in the books. Ravenclaw's colors are blue and bronze by book canon, and blue and silver by movie canon. In the movies, the shades of the other house colors don't stay true to for either. If these new banners are representing house colors, Gryffindor and Slytherin's colors are the only set of colors that have remained mostly true to both book and movie canon.
Get a closer look at the new Hogwarts house banners from #HarryPotterPlay #CursedChild! #KeepTheSecrets pic.twitter.com/kwDREUQhio

— Harry Potter Play (@HPPlayLDN) June 8, 2016
Add a Comment