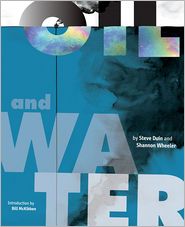 Last year 10 Portlanders headed to the Gulf to bear witness to onshore effects of the Deepwater Horizon oil spill. Less than 12 months later, with fast work by Author Steve Duin, artist Shannon Wheeler, editor Mike Rosen and letterer Tom Orzechowski this fine new graphic non-fiction novel comes floating to the surface thanks to fast work by Fantagraphics. Beautifully bound, this is graphic journalism on a human and environmental disaster with long-term consequences far beyond here-and-gone traditional news coverage. Honestly told, well written, beautifully illustrated and accessible to a wide audience:
Oil and Water
should reach readers of all ages and satisfy the most discerning critics. BRAVO!
I'm thrilled to be bearing freshly minted copies to today's NWTSJ conference and opening at Fantagraphics.
Add a Comment