Last blog we were n Dubai with these fine gents . . .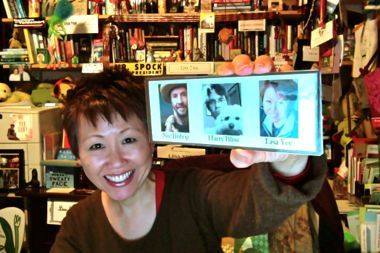 So then, once home, jet lag set in. I hadn't fully un-jet-lagged from Singapore, when I flew to Chicago to yuk it up, then in less than a week to Dubia, as seen here and here and here. However, I was cheered by these beautiful bowls I brought back with me . . .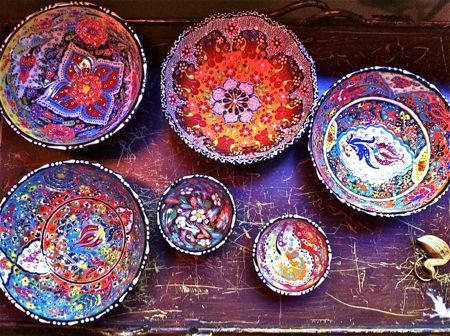 I also burned some incense from the middle east, but I think I did it wrong. Luckily nothing caught on fire . . .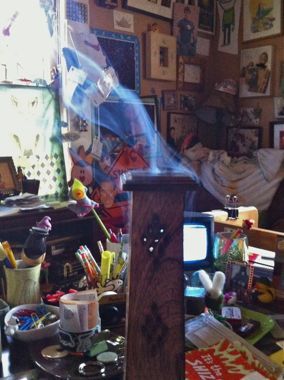 Despite all my travels across the continent and the world, I actually do do (oooh, you said "do do") school visits in my home state! What? You don't believe me? Well here's proof . . .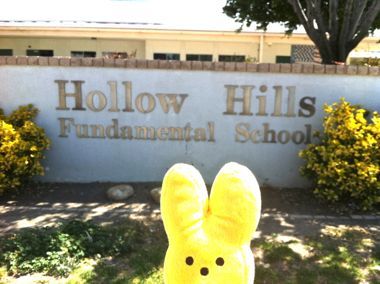 That's right, I was at Hollow Hills Fundamental School in Simi Valley, CA . . .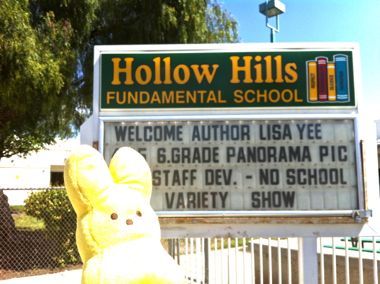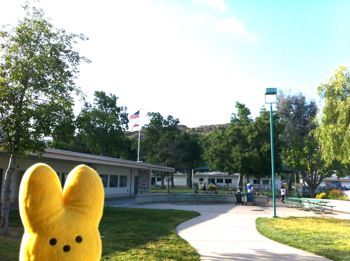 We set up in the multi-purpose room . . .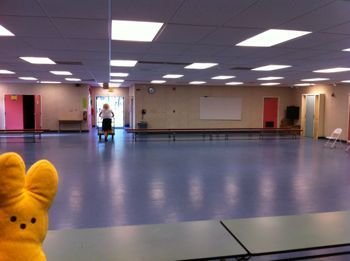 While I was checking the mic, Peepy did some exploring . . .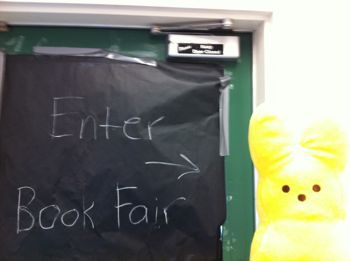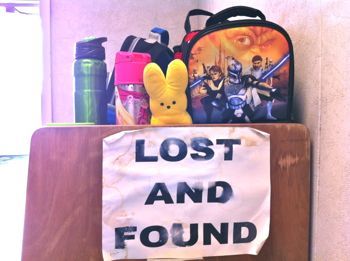 The assemblies went great . . .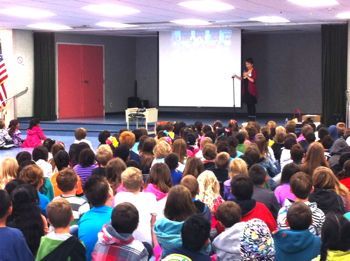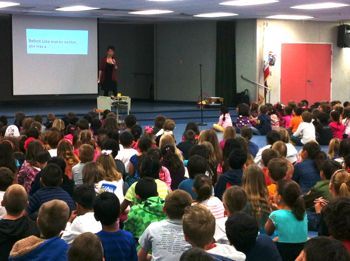 Later, I did a writing workshop for some of the 6th graders. Here they are. Wait, here are some 6th graders, a bear, and teacher Holly Dye with me. Can you tell which is which?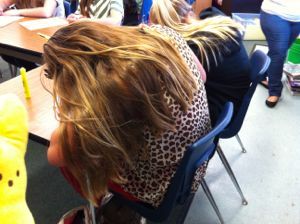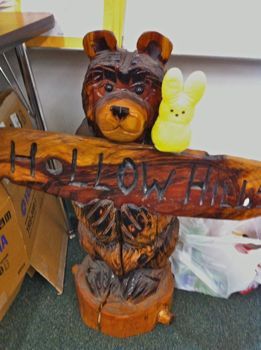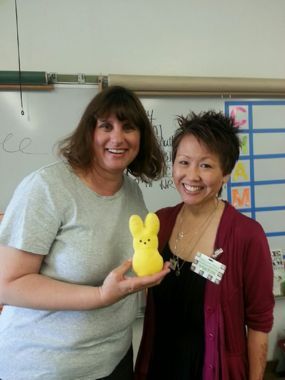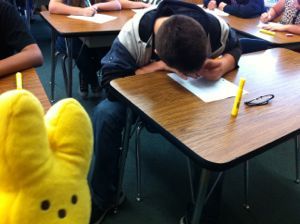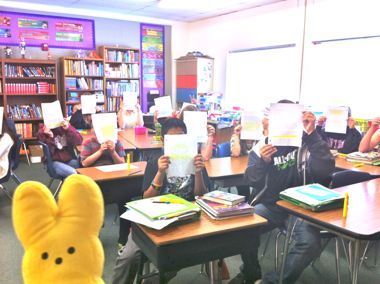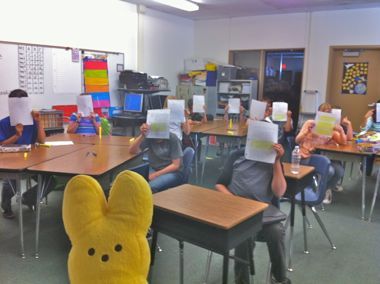 After our visit, PTA mom Sonya Zavala presented with Peepy with a gift basket!!!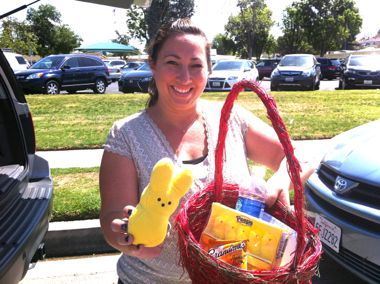 In other news, at her urging (insistence) Peepy has asked me to update her web page. Now you can see some of the fabulous place she's visited, like these . . .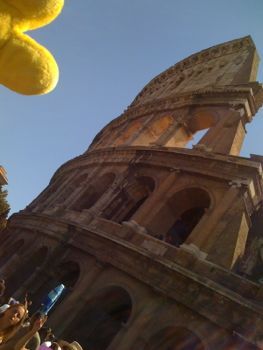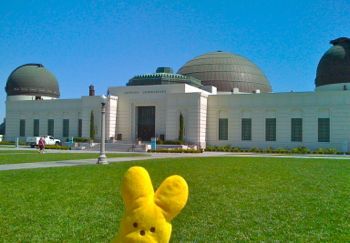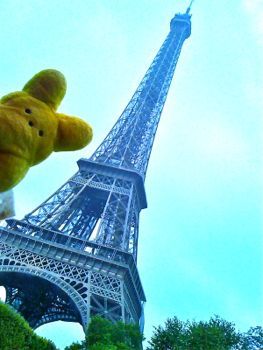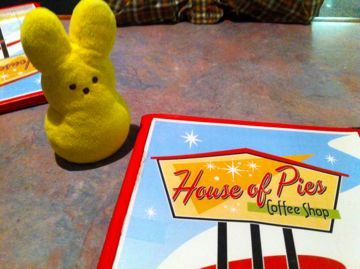 (CLICK HERE to see more.)

So then, as some of you might know, I'm hosting the Children's Choice Book Awards Gala this year. (Squeeeee!!!) Now, here's the really awesome part, look at who the presenters are. I know!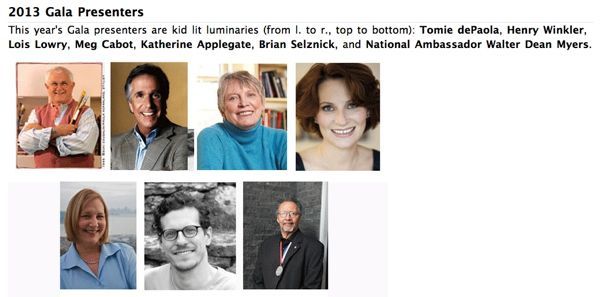 To vote, CLICK HERE!!! (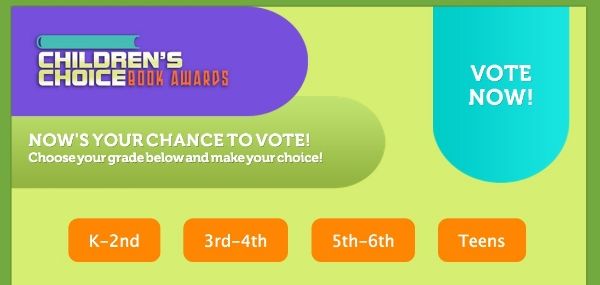 In other news, this past week the Real Mr. Glick, from STANFORD WONG FLUNKS BIG-TIME, was substitute teaching in North Carolina. Here he is with Son . . .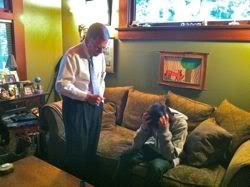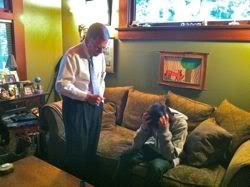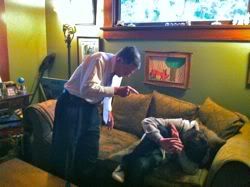 He's doing a read aloud in a 7th grade class and what book does he read aloud from? You got it!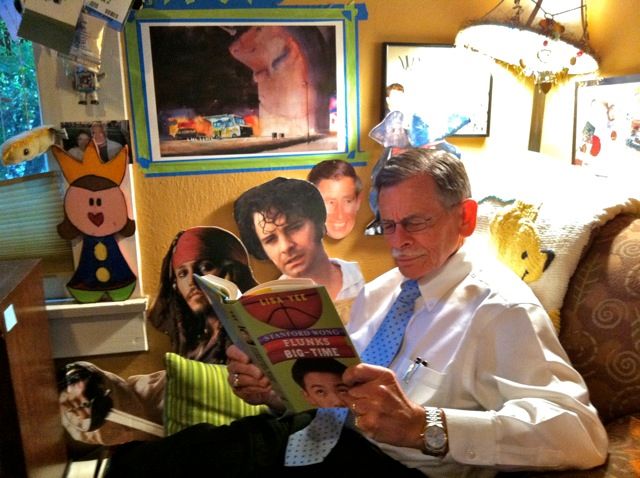 Real Mr. Glick read some of the passages about Fictional Mr. Glick, who is based on Real Mr. Glick! Here's what he told me . . .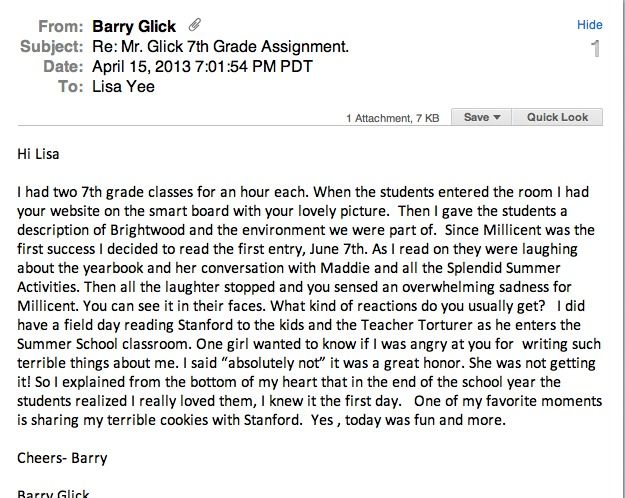 Is that cool, or what? How surreal for the students!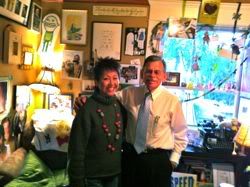 NEXT BLOG: The Los Angeles Time Festival of Books! And the answer to what Lemony Snicket and Jon Klassen are doing in this photo . . .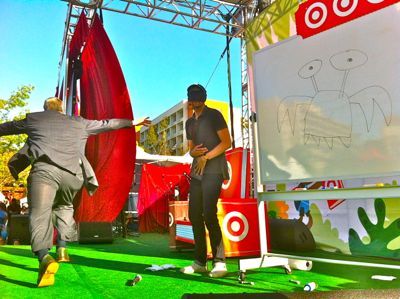 =====================================

Disclaimer: No proofreaders were harmed (or even used) in the creation of this blog.

Want to check out Lisa's NEW AND IMPROVED website? Simply CLICK HERE.

Interested in having Lisa speak at your school, library or conference? CLICK HERE for more information.

Lisa Yee

Subscribe to Lisa Yee's Blog and get her fresh baked blogs e-mailed to you!

Email:



Or you can click this for a RSS feed...
Add a Comment