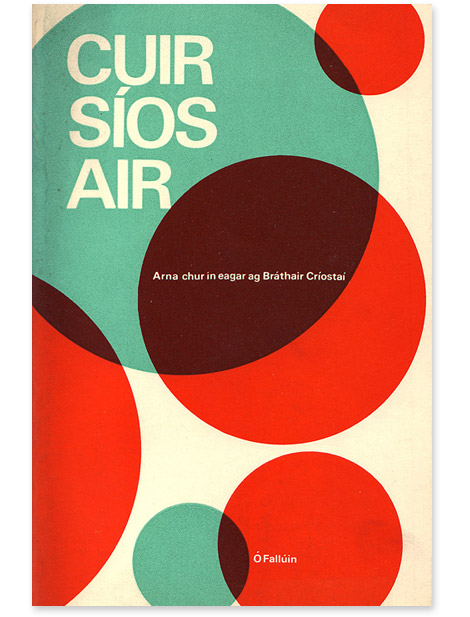 Opening in Dublin this week:
The Vintage Irish Book Covers blog is presenting an exhibition of Cor Klaasen's wonderful book and record cover designs.
Cor Klaasen: Jackets, Covers & Sleeves
Venue: Adifferentkettleoffishaltogether, 18 Ormond Quay Upper
Times: Daily 11 – 5pm. Thurs 4 – Wed 10 November inclusive
Opening: Wednesday 3 November, 2010, 6 – 8 pm. Guest Speaker: Brian Lalor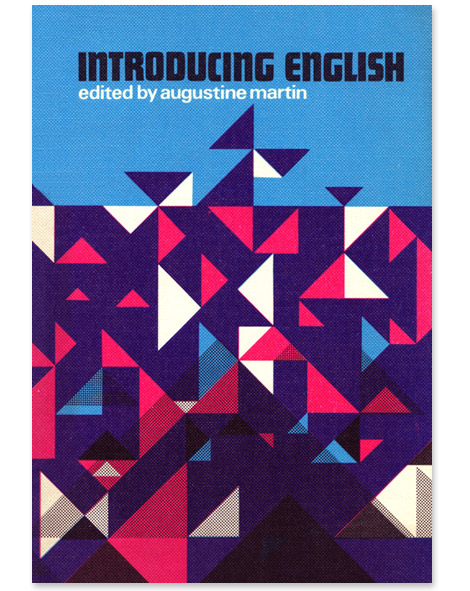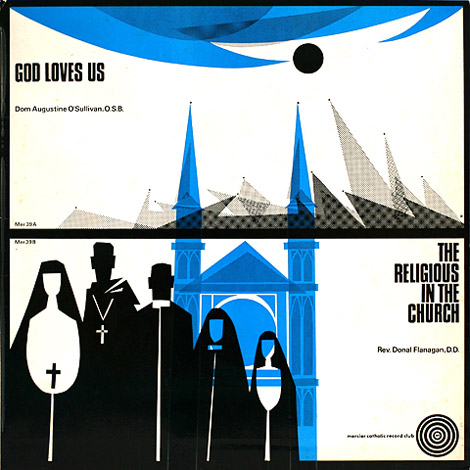 ——————–
Also worth viewing:
Born Modern: The Life and Design of Alvin Lustig
18 Dick Bruna Covers
Japanese Graphic Design in the 1950s

Not signed up for the Grain Edit RSS Feed yet? Give it a try. Its free and yummy.
——————–
No Tags
Only a few grain edit shirts left.Get yours now!



Grain Edit recommends: Born Modern: The Life and Design of Alvin Lustig. Check it out here.




Blog:
Redeeming Qualities
(
Login to Add to MyJacketFlap
)
JacketFlap tags:
1920s
,
1940s
,
1910s
,
colinwatson
,
dorothylsayers
,
books
,
nonfiction
,
mystery
,
1950s
,
1930s
,
1960s
,
Add a tag
By: Melody, on 10/26/2010
I ordered Snobbery with Violence, by Colin Watson, on the recommendation of Cristiane, and on the whole I liked it, but I do have some reservations. Well, a  lot.
Snobbery with Violence is a discussion of some of the most popular authors of crime fiction between, approximately, World War I and the 1960s, when the book was written. Watson's premise is that an era's most popular fiction tells you the most about its reading public, and obviously that's a thesis I can get behind. What bothered me was that most of the snobbery involved seemed to come from the author. Colin Watson may think he likes mystery novels, but my impression is that he hates them and the people that read them.
The best parts are when he recounts the plots of ridiculous thrillers by Edgar Wallace, Sapper, and the like — my favorite includes an episode where Bulldog Drummond hits a tarantula between the eyes with a poker — but once he finishes the description, he always makes sure you know that he's laughing at the authors and the readers, not just the funny plot twists. At times, the book feels like a list of popular mystery writers with a brief explanation of why each one was bad. He rarely gives anyone credit for anything positive.
I also, somewhere near the middle of the book, became a little bit suspicious of Watson. I wasn't very familiar with most of the writers he talked about, but I have read all of Dorothy Sayers' Peter Wimsey novels, and when Watson began to talk about them, I could see where he was simplifying things in order to make his points, and where that simplification led to false impressions.
An example: he talks about a bit in Have His Carcase in which Harriet Vane spends time with a professional dancer. She can dance with him, says Watson, but she can't socialize with him for any other purpose than to get information from him, because heroines have to be chaste. And that's true enough, as far as it goes, but Watson probably ought to have chosen another example, because we are frequently reminded, throughout the books in which she appears, that Harriet Vane used to live with a man she wasn't married to, and to leave that out seems deliberately misleading. And it's a little thing, but it made me doubt Watson's information on the books I was less familiar with.
So, yeah. Watson is a horrible snob who hates popular authors, the reading public, and television, and I don't think he's the most ethical writer out there. But Snobbery with Violence is a fun book to read, and it's helped me to add lots of things to my reading list. Just — if you read it, take it with a grain of salt.
2 Comments on Snobbery with Violence, last added: 10/28/2010
Display Comments
Add a Comment