Yes, writer friends, it's time for GRAPEMO! This year we're trying something a bit different.

Well, okay. A LOT different.

This year's GRAPEMO will be on FACEBOOK. I've come to this decision because:

1. The vast majority of former Grapenuts hang out there anyway
2. Updates and teasers can be sumbitted directly there rather than all of us depending on messages and e-mails
3. A lot of old friends are no longer on LJ--but they are on FB, so it makes sense to me
4. A chance to make NEW friends who share your passion for writing!

Our GRAPEMO 2015 FACEBOOK PAGE will be a "closed" group, meaning you have to hustle on over there and request to join. This is to keep out the wackos if you haven't already guessed.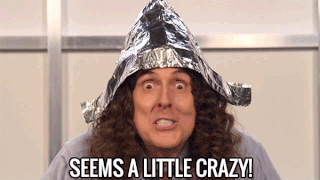 Not a wacko? Want to get some SERIOUS WRITING done? WELCOME TO GRAPEMO 2015!

Below I've listed the usual GRAPEMO guidelines, with a few changes to fit the FB format. These are also posted over on FB.

What GRAPEMO is:
1. One full month of writing/revising/editing/outlining/world-building/illustrating/and/or anything else you need to accomplish.
2. Runs from February 1st through February 28th.
3. An exercise in discipline without the mandatory word count of NaNoWriMo
4. FUN!

What GRAPEMO isn't:
1. A race or a contest.
2. A month-long life destroyer.
3. Goals set in stone.
4. A critique board.

PERSONAL WRITING GOAL: Your PWG can be anything you want it to be. A certain number of words to either a brand new story or something you're already working on. Finishing up a current project. Revisions or edits. A short story, a synopsis, an outline, or even a legible query letter. It's whatever you want it to be—and the best thing is, as time marches on and you realize there's no way you're going to reach your original goal (life, as we know it, often gets in our way), then feel free to change it. All I want is for you to be actively working on something, for 4 weeks, with a solid plan to achieve a realistic goal.

HOW TO PARTICIPATE:

1. Sometime between now and January 31st, please START YOUR OWN POST and describe your Personal Writing Goal for the month of February.
2. Once GRAPEMO begins, once a week we will send out a reminder to add what you've accomplished over the previous week. Again, you can START YOUR OWN POST to describe your progress. At that time, if you feel you need to revise your goal, you can add that to your post. Please try to get these in on the day due, otherwise there will be random update posts all over the board.
3. Remember not to post your goals or your updates in any comment sections. They will not be seen.

TEASERS

This is the fun part! In fact, even though this is not a contest by any stretch of the imagination, each time you post a "teaser" of your current project, you'll automatically be entered into a random drawing for a $25 gift card for Amazon or Barnes & Noble. One teaser, one chance…five teasers, five chances…you get it. :)

1. Post your teaser on TUESDAYS and THURSDAYS. You may start your own posts—they will automatically drop down under the pinned post labeled TEASERS. Teasers posted on other days will not be counted. Again, no teasers in any comment sections of any posts.
2. You may post up to 300 words, give or take. Please try not to go the limit.
3. Please include a title in your post.
4. Remember that whatever you post may be visible to anyone.
5. Everyone is free to comment on a teaser; however, it is imperative NOT to critique this work. Posting teasers is a way to get (especially new) writers used to sharing their work with strangers, not to subject it to unsolicited criticism.

The TEASERS are absolutely the best part of this, so don't be shy!

GOOD LUCK, GRAPENUTS! CLICK HERE TO JOIN
Add a Comment