I adored THE ARABIAN NIGHTS as a kid, so I was thrilled when Nat Geo Children's Books asked if I'd like to see their recent incarnation, Tales from the Arabian Nights: Stories of Adventure, Magic, Love and Betrayal, written by Donna Jo Napoli and illustrated by Christina Balit. Christina stopped by to tell us a bit about how she works.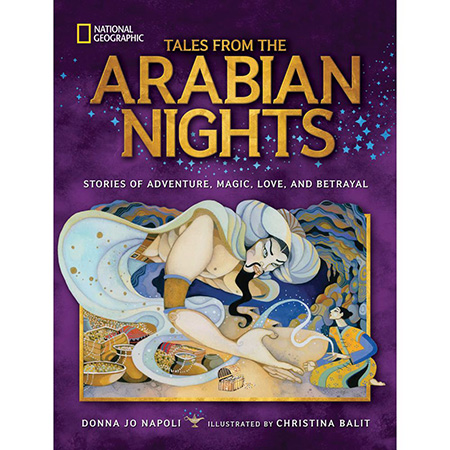 e: Hi Christina, what is your creative process and what is your medium, can you walk us through it?
Christina:
Well I work in a very tiny room at the top of an old stone house in the middle of the Kent countryside in England. Its packed to the rafters with everything I need and because of the way I work I don't need a great deal. Everything I illustrate is done by hand so first and foremost I need all my reference books (of which I have thousands on shelves throughout the entire house) and a table and a comfy chair. I have two chairs actually...so I make sure that I switch from one to the other throughout the day to change my position and keep my back moving.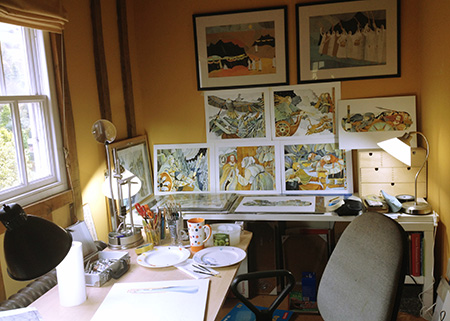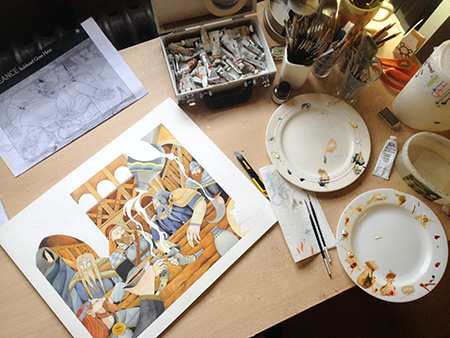 I have a very disciplined routine when making a book. I will have worked out in advance exactly how long I have been given to make each image in a book depending on the deadline that I have been set. First thing I do is read the story and then study the space that I have been given to fill with a picture. I also have various instructions that have been given to me sometimes by an Art Director or publisher that I also have to pay attention to and I start drawing. I used to make all my drawings on thick cartridge paper in the old days and deliver them by hand to my publishers here in the UK, but things have changed so much now with computers and I can now deliver sketches by email to anywhere in the world! I still draw everything by hand but now make them onto tracing paper instead so that I can lay out the drawing over the text panels that I have been sent to make sure my sketches fit correctly into the layout.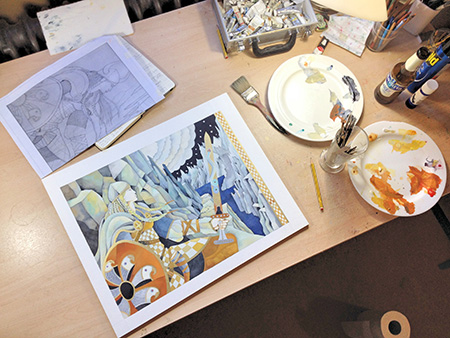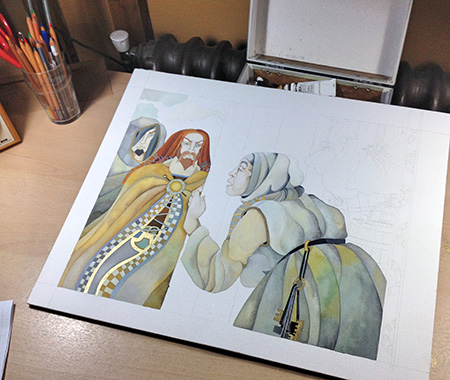 Once my drawings are complete I photograph them carefully using a good digital camera and I send these sketches via email to my designer. He/she then uses these sketches to place them within the books grid design and I then wait on feedback from 'the team' - which is the publishing house itself, the author ect., ect. I then make any changes requested and once the sketch is fully approved I prepare to paint. I do this onto watercolour blocks, which already have the edges gummed down in advance. It's very important to find the right paper as it has to absorb the water and not resist the paint in any way, which can happen and be a disaster. I then trace by hand my original drawing onto the water colour block and begin painting. I use Windsor and Newton watercolour paint tubes only as they have extremely pure pigments and are very concentrated. I also mix into the paint some gouache for opacity (to make the colours a bit thicker) and gold inks. I love using gold inks as they make the original art shimmer but of course re-producing the gold in print can be an expensive process for the printers unless they are planning to add a gold foil in reproduction.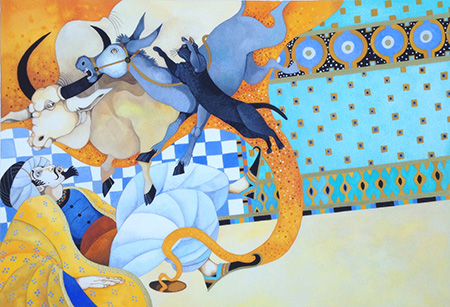 e: What do you think makes an illustration magical, what I call "Heart Art" - the sort that makes a reader want to come back to look again and again? I'm looking for your definition of "Heart Art."
Christina: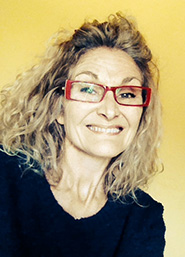 Well to answer this I have to think back to what I always loved in illustrations when I was little and pouring through books. And that was beautiful drawing and exquisite detail. But then I didn't have access to all the computer art and digital animation that children have now and books were all we had. But regardless I really think little people love searching for the magic and finding all the little bits and pieces that are sometimes too small to see on a first look. The hidden treasure within the breath-taking awe and wonder of hand made work. Children instinctively draw onto paper and try to make art until they no longer believe they are any good at it, so they instinctively appreciate the loveliness of an illustration.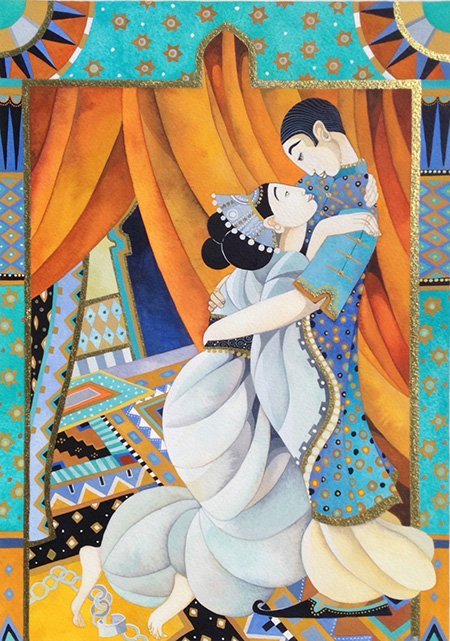 e: Did you have any tie to the Arabian Knights - what's it like to illustrate such a classic?
Christina:
Very much so! I actually spent large chunks of my childhood in various parts of the Mediterranean and the Middle East. I went to a small nursery run by some lovely nuns on the banks of the Euphrates in Baghdad, a primary school in the deserts of Abu Dhabi (long before it became a city and it was a small barasti village on a peninsula on the Arabian Gulf) and an extraordinary Quaker school nestled in the mountains of Lebanon. It was a great background to my visual memory.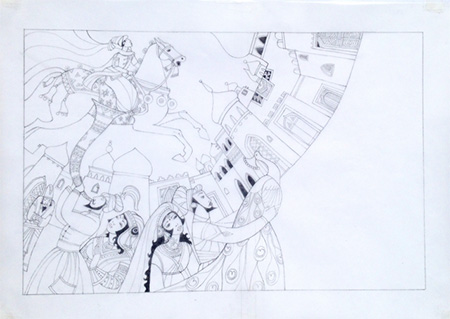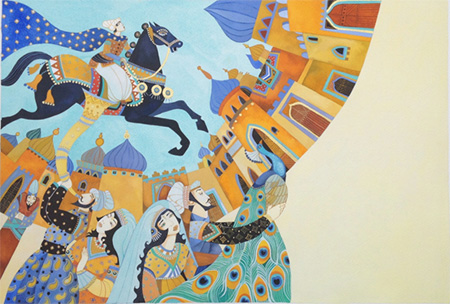 e: What are you working on next or what would be your dream project?
Christina:
I've been working on two new stories for children - which are based on Babylonian myths and I've also been writing a play (for adults). Furthermore, National Geographic are hoping to produce a further Treasury of Bible Stories soon so that should be just great fun.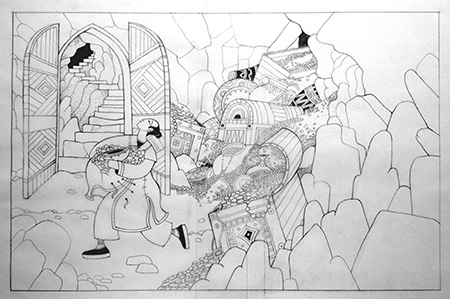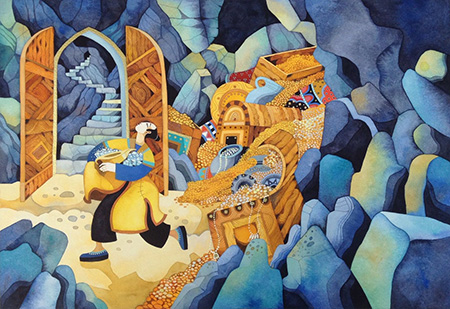 Thank you Christina! These are LUSCIOUS!
Add a Comment