We're soon to touch down in one of our absolute favorite literary states for the Texas Library Association Conference in Austin! If there's anything better than talking books, hanging out with authors and librarians, and enjoying sunshine and Shiners, then we don't want to know about it.
If you'll be in the Lone Star State, too, please swing by our booth, #1341, for galleys, giveaways, and face time with the HarperCollins Children's Books School & Library team. We can't wait to chat and put books in your hands.
But if you're reading this thinking, "sure, you guys are nice, but we're here to meet the AUTHORS, silly!" check out our top-notch signing schedule, here:
WEDNESDAY, APRIL 15TH:
11:00am–12:00pm, Joy Preble, Aisle 7, Finding Paris
11:00am–12:00pm, Melissa Marr, Aisle 8, Made For You
12:00–1:00pm, Kiera Cass, Aisle 8, The Selection Series
1:00–2:00pm, Thanhha Lai, Aisle 8, Listen, Slowly
2:00–3:00pm, Dan Gutman, Aisle 8, Genius Files #5: License to Thrill
4:00–5:00pm, Lauren Oliver, Aisle 8, Vanishing Girls
THURSDAY, APRIL 16TH:
10:00–11:00am, Sherry Thomas, Aisle 3, The Elemental Trilogy
11:30am–12:30pm, Neal & Brendan Shusterman, Aisle 1, Challenger Deep
2:00–3:00pm, Gordon Korman, Aisle 1, Masterminds
2:00–3:00pm, Julie Murphy, Aisle 2, Dumplin' galleys
3:00–4:00pm, Becky Albertalli, Aisle 1, Simon vs. the Homo Sapiens Agenda
You don't want to miss our coupon in the aisle by aisle guide, either! It points you to our booth for a free copy of BONE GAP, by Laura Ruby (*while supplies last), and a chance to enter to win a piece of framed original art by Jef Czekaj, from his upcoming picture book, AUSTIN, LOST IN AMERICA.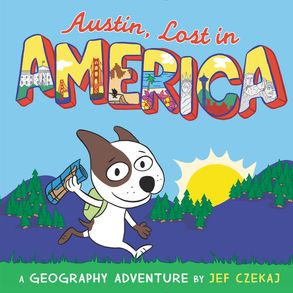 We can't wait to see y'all!
Add a Comment