A fellow Potter fan recently created a custom POP! Vinyl Figure in honor of Luis Vielma, a victim of the Pulse nightclub shooting and former employee at The Wizarding World of Harry Potter at Universal Studios Orlando. The figurine is shown below, courtesy of Mugglenet.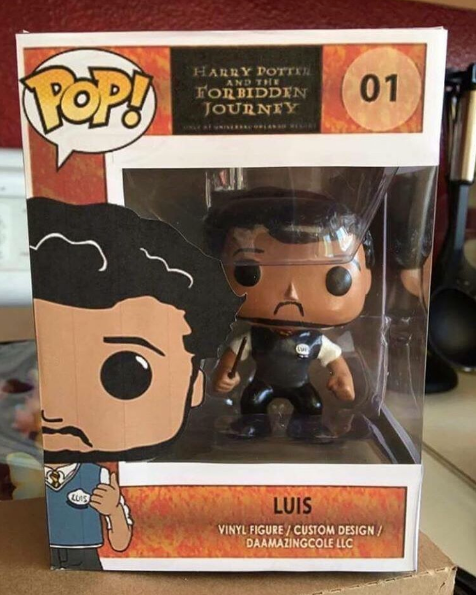 The fan behind this creation–Brandon Anderson of Colorado Springs, Colorado–took advantage of Funko Pop's custom vinyl figure creation feature on its website, which allows individuals to purchase blank figurines and customize however they wish.
In addition to this touching tribute, Potter fans raised their wands outside the Wizarding World attraction where Vielma worked, and J.K. Rowling personally sent a handwritten note and floral wreath to Vielma's funeral.
I swear JK Rowling is the sweetest human on the planet. pic.twitter.com/OY455s2632

— Saint Mac Tonight (@Narlstrom) June 18, 2016
Our thoughts continue to be with the friends and family of Luis and others affected by this tragedy. Read more about the POP! figure at Huffington Post.
Add a Comment