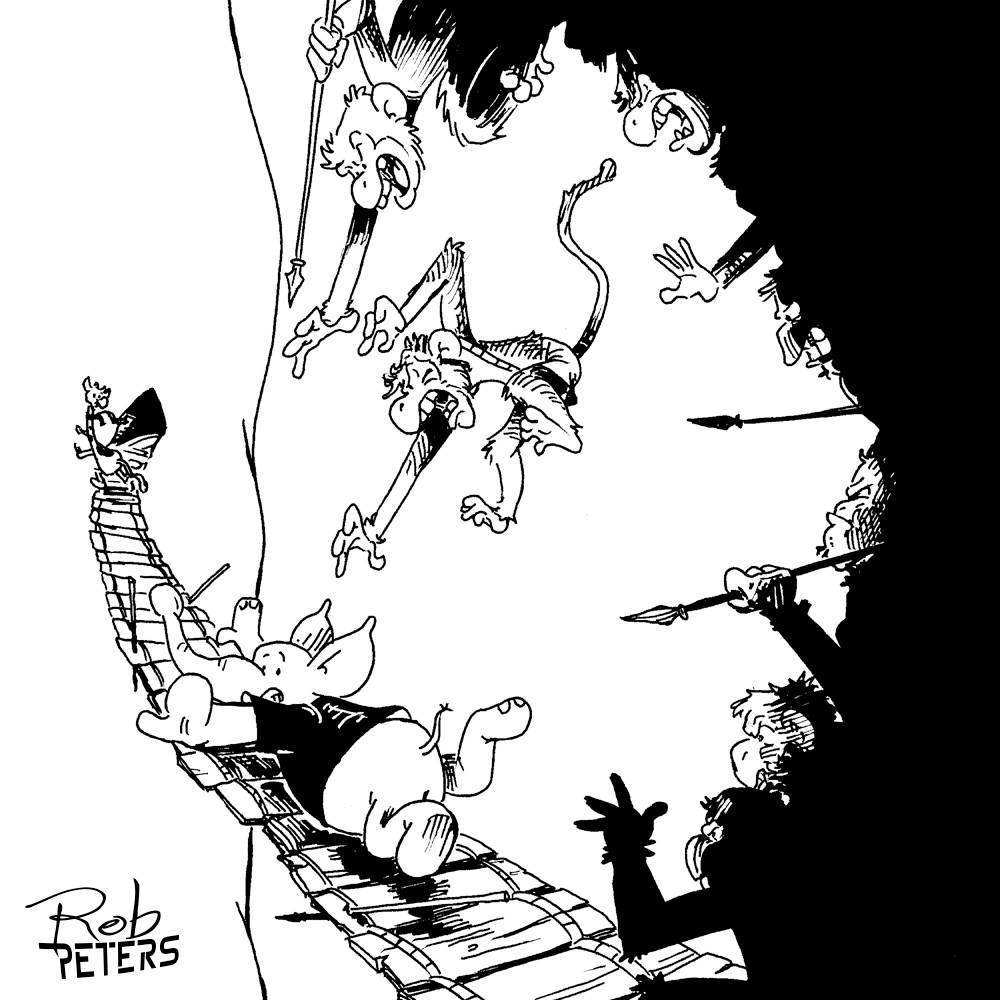 Things are looking really bad for Jim and Ted. Poor Ted is getting swarmed by savage monkeys.
This little series I'm doing keeps getting more dramatic and I'm not sure how this happened. I'm working without a plot or any real plan– I've begun each of these with a blank paper and the question: "What happens next?" Hopefully, I can think of happier things for Ted and Jim soon. Assuming they survive the monkeys, that is.
The post Jim and Ted 7: Monkey Attack! appeared first on rob-peters.com.
Add a Comment