Yesterday, the Deluxe Edition of the new illustrated Harry Potter and the Philosopher's Stone, illustrated by Jim Kay and written by J.K. Rowling, was released. Bloomsbury anticipated to release this £150 along side the beautiful, and much anticipated £30 edition. With the high price tag comes new features that enhance the beauty of the illustrated editions of Jim Kay's Philosopher Stone.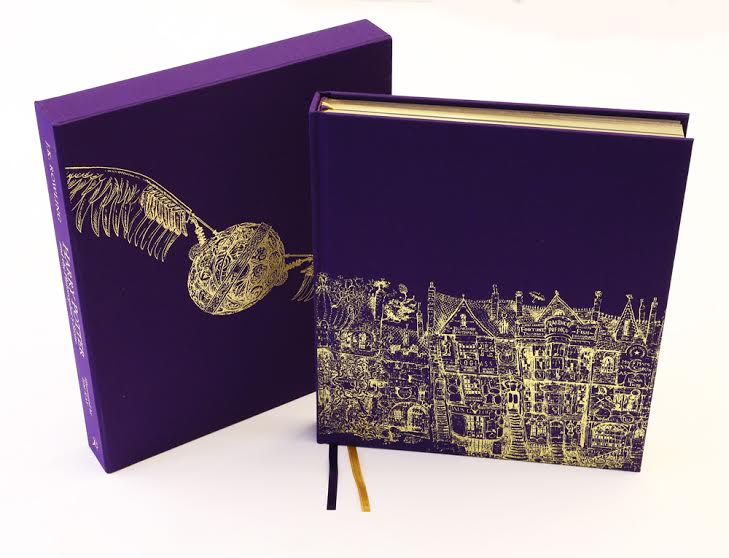 Bloomsbury describes the Deluxe Editions enhancements and features, saying:
"The deluxe illustrated edition of J.K. Rowling's timeless classic will feature an exclusive pull-out double gatefold of Diagon Alley; intricate foiled line art by Jim Kay on a real cloth cover and slipcase; gilt edges on premium grade paper; head and tail bands and two ribbon markers. It is the ultimate must-have edition for any fan, collector or bibliophile."

"This special edition is an utterly enchanting feast of a book and something to treasure for a lifetime. Brimming with rich detail and humour, Jim Kay's dazzling depiction of the wizarding world and much loved characters will captivate fans and new readers alike. In oil, pastel, pencil, watercolour, pixels and a myriad of other techniques, Jim Kay has created over 115 astonishing illustrations."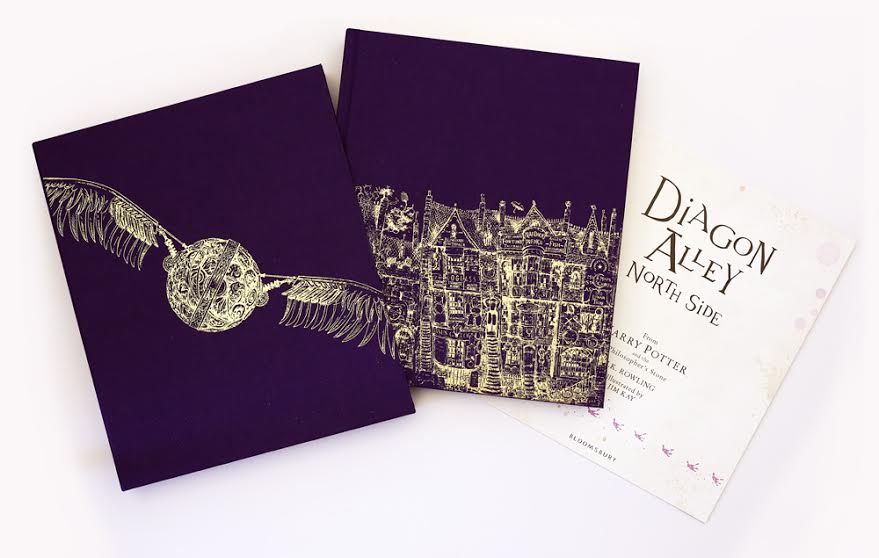 The Deluxe Edition of Philosopher's Stone will only be available through Bloomsbury's website until March 2016. Next spring, the Deluxe Edition will be released to other retailers.
Add a Comment