Oliver Phelps (George Weasley) served food as a waiter, to contribute to Street restaurant's fundraiser to find a cure for leukemia. The restaurant in Earlsdon, Coventry hosted many famous faces, who came to provide entertainment for dinner guests.
Oliver Phelps was one of the many celebrities serving food, while other's provided live entertainment–music and comedy. The Coventry Telegraph reported the event, saying:
On the way to raising a whopping £2,500 for Cure Leukaemia and the Professional Cricketers Association, the night was masterminded by England and Warwickshire cricketer Ian Westwood.

The aim was simple: to raise money in an event which Coventry residents could be proud of – and, boy, was it a success.

There was some great feedback from punters, with Harry Potter star Oliver Phelps appearing to serve food, alongside cricketers Jim Troughton, Tim Ambrose and Ian Westwood.

"All food and drink was served by the celebs, who took it really seriously. They gave great service – along with making time for a few selfies with customers throughout the night!"

The night was hosted by comedian Billy Bell, who interviewed the stars and kept diners laughing all night.

The evening was finished off with Paul Roberts wooing the ladies, singing plenty of Stranglers hits and more.
What a pleasant surprise it would be to sit down at a restaurant and have a Weasley twin ask what you would like to drink. Perhaps he'd slip disruptive Weasley Wizard Wheezes under your table as he passed by, perhaps not. It is always a joy to see Harry Potter cast members offering their support for charity!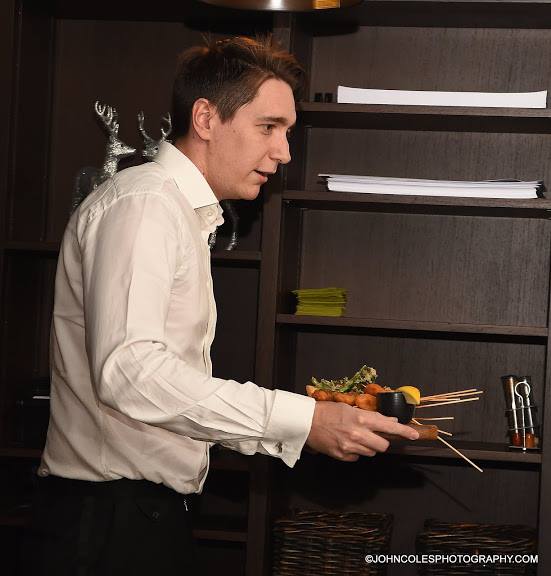 Add a Comment