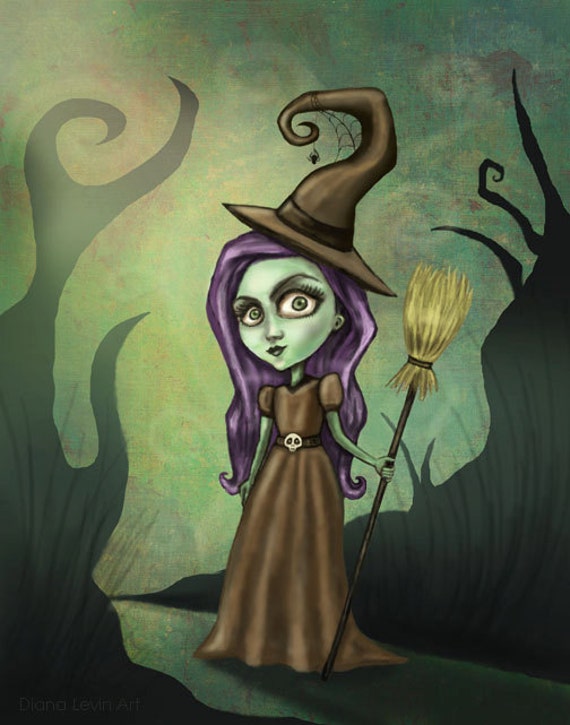 Here is some more art inspired by the Wizard of Oz Wicked Witch. She is a Gothic Steampunk Witch wearing a curly hat and brown dress with a skull belt. At first this was just a simple sketch. I was working on note cards to sell at my Etsy store. But as I continue working on it, it turned into a full painting. I definitely got a lot of enjoyment out of painting her.
I have her available as a print for sale in my Etsy store. Gothic Steampunk Witch is printed on archival heavyweight 8.5″ x 11″ paper with a 1″ white boarder around the image for easy matting. Comes unframed and unmatted. Colors are bright and beautiful. Netter than on screen. Signed by me!
The post Gothic Steampunk Witch: Inspired by Wizard of Oz appeared first on Diana Levin Art.
Add a Comment