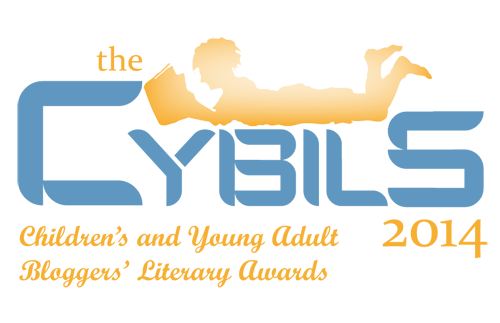 I woke up this morning all kinds of excited because I knew the Cybils shortlist announcements would be live by the time I peeled my eyelids open here on the West Coast, and I've been bursting at the seams to share our YA Fiction finalists with you. These books, THESE BOOKS, you guys. So incredibly good. I am thrilled with our list, which we curated via exhaustive and exhausting reading and spirited debate these past two months. Here it is: CYBILs 2014 Finalists: Young Adult Fiction.
Now the funny part: I'd been squeeing about this list on Twitter for a good ten minutes before I settled down to check out the other categories. Imagine my surprise when I got to the Early Reader shortlist and saw Inch and Roly there!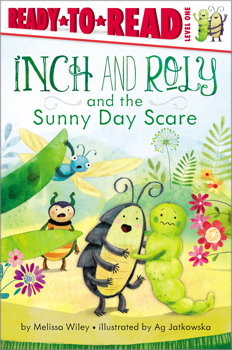 2014 Finalists: Easy Readers & Early Chapter Books | Cybils Awards.
I'm beyond thrilled that Inch and Roly and the Sunny Day Scare is an Easy Reader finalist. I mean, lookit that list! Mo Willems is there!* Among other fabulous folks. I'm so happy. Knowing the challenge of being on the other side of the list—the difficult and sometimes wrenching decisions you make as a Round 1 panelist, whittling hundreds of nominees down into a small number of finalists—I'm deeply honored and beyond excited. A hearty congratulations to all the finalists, all around! And thanks to all the panelists who poured weeks of labor into the curation process.
*At this time I would like to issue a formal apology to the post-NYE exhausted teens I may have awakened with my shrieking. Ahem.
The Easy Reader finalists:
Extraordinary Warren: A Super Chicken by Sarah Dillard
Okay, Andy! by Maxwell Eaton
Clara and Clem Under the Sea by Ethan Long
Pigsticks and Harold and the Incredible Journey by Alex Milway
The Ice Cream Shop: A Steve and Wessley Reader by Jennifer Morris
Inch and Roly and the Sunny Day Scare by Melissa Wiley


My New Friend Is So Fun! (An Elephant and Piggie Book) by Mo Willems
The YA Fiction finalists:
Gabi, A Girl in Pieces by Isabel Quintero
Girls Like Us by Gail Giles
I'll Give You the Sun by Jandy Nelson
When I Was the Greatest by Jason Reynolds
Pointe by Brandy Colbert
To explore the shortlists in other categories, click here. You'll probably want your library tab open before you begin.

Add a Comment