A new trailer for the movie, Risen, starring Tom Felton (Draco Malfoy) has been released. Tom Felton retweeted the news from MovieFone, with a picture of Tom Felton's character, Lucius, grappling over a sword with Cliff Cutris's character, Yeshua.
Matthew Lewis (Neville Longbottom) was quick to tweet about the new Risen trailer, saying that he was "Psyched for this, pal!" The two are currently tweeting back and forth about their weekend plans–throwing in Harry Potter references, of course, because the rivalry between Gryffindor and Slytherin is still very real.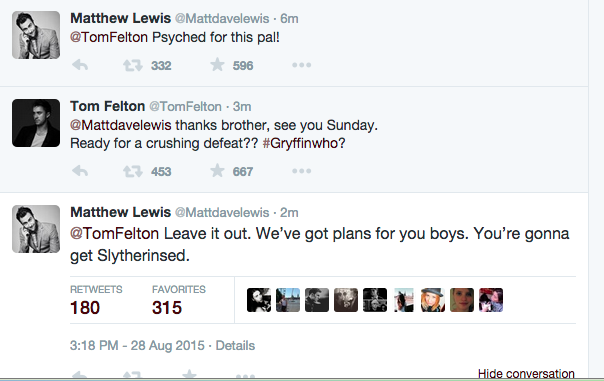 J.K. Rowling has just joined the conversation–expressing the same pleasure at seeing our Harry Potter boys banter between their respective houses.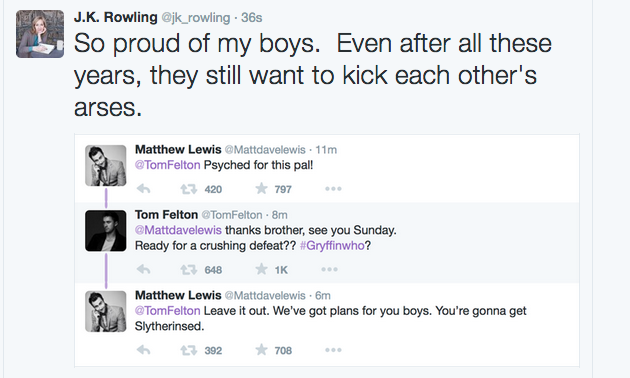 Risen is a biblical story of the Resurrection of Jesus Christ. The story is told from the views of non-believers, attempting to find the body of Christ after it has risen, leading the worlds largest and most important man-hunt. IMDB shares Sony Pictures description of the movie:
"Follows the epic Biblical story of the Resurrection, as told through the eyes of a non-believer. Clavius, a powerful Roman Military Tribune, and his aide Lucius, are tasked with solving the mystery of what happened to Jesus in the weeks following the crucifixion, in order to disprove the rumors of a risen Messiah and prevent an uprising in Jerusalem."
Add a Comment