I've fallen behind on posting for Inktober! I have been drawing and inking, just not posting
Sorry about that! Life happens and I have been way busy. Here are #21, 22, and 23.
#21 is a tribute to the albino white tailed deer that was shot by a 12 yo in Michigan. I was very sad to hear about it so I drew a sketch in its honor.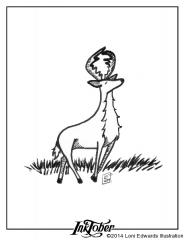 #22 is a tribute to one of my favorite artists, John Lennon. It was just a doodle I started and then thought it was cool enough to ink and put on the blog. I really enjoyed creating it. I hope to do more like this in the near future.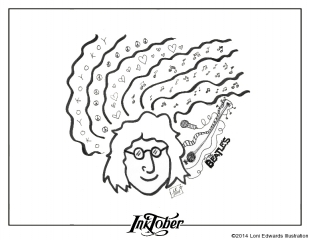 #23 is a tribute to Jimi Hendrix. I would like to watercolor this one. Again, this one was really enjoyable to research and create, so I think I will do more rock artists in the future. I love music (my minor is Popular Music) , so it is great to combine two of my loves.
All drawings were sketched with a Papermate sharpwriter 02 pencil, a Micron brush pen in black, and a Micron Pigma 05 black pen.
Thanks for stopping by and stay tuned tomorrow for the next three to catch me all up!
Add a Comment