The Society of Children's Book Writers and Illustrators Crystal Kite Awards have been announced, and SCBWI Houston has another author to add to our long list: Varsha Bajaj! This members' choice award of the Texas and Oklahoma regions goes to Varsha's debut middle grade novel ABBY SPENCER GOES TO BOLLYWOOD. ASGTB was also a 2014 Cybils finalist. Congratulations, Varsha!
After last week's flurry of events, we only have one author visit to Houston this week, but there's a writing workshop and a short story contest to fill out the week.
May 23, Saturday, 2:00-4:00

Katy Budget Books
Kathleen Baldwin, YA Author
Enjoy tea and biscuits with Kathleen Baldwin as she discusses and signs her young adult novel A SCHOOL FOR UNUSUAL GIRLS. It's 1814. Napoleon is exiled on Elba. Europe is in shambles. Britain is at war on four fronts. And Stranje House, a School for Unusual Girls, has become one of Regency England's dark little secrets. The daughters of the "beau monde" who don't fit high society's constrictive mold are banished to Stranje House to be reformed into marriageable young ladies. Or so their parents think. In truth, Headmistress Emma Stranje, the original unusual girl, has plans for the young ladies—plans that entangle the girls in the dangerous world of spies, diplomacy, and war.
After accidentally setting her father's stables on fire while performing a scientific experiment, Miss Georgiana Fitzwilliam is sent to Stranje House. But Georgie has no intention of being turned into a simpering, pudding-headed, marriageable miss. She plans to escape as soon as possible-until she meets Lord Sebastian Wyatt. Thrust together in a desperate mission to invent a new invisible ink for the English war effort, Georgie and Sebastian must find a way to work together without losing their heads—or their hearts.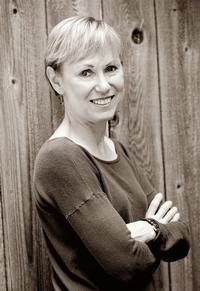 May 30, Saturday, 1:00 PM; Registration now open
Writespace
Writing Workshop with Marian Szczepanski: All Genres
$30.00 – $45.00
USING OBJECT AND MEMORY AS SPRINGBOARDS INTO THE PAST
Objects and memories can carry significant resonance for literary explorations into the past – from personal experiences to collective histories. Learn how to use objects and/or memories, both personal and those shared by family members or history, as prompts for imaginative rumination and writing. We'll consider examples in fiction, poetry, and creative nonfiction. This highly interactive class also will include joint exercises in creating meaning and exploring literary possibility from a provided object and historical event. As a prompt for individual writing, each participant will be encouraged to bring his/her own object – personal memento, family keepsake, or any item (or image) that interests or intrigues. I'll have an assortment of new and vintage objects on hand for participants who prefer to consider something unfamiliar. This workshop is intended for writers of all genres, including writers of fiction, short story, personal essay, creative nonfiction, memoir, and poetry.
Now through June 30

Houston Writers Guild
Short Story Contest
Entry fee: $25 HWG members / $35 non-members / $20 students or seniors over 65
Multiple entries: $15 for subsequent entries for members / $25 for nonmembers / $10 for students and seniors over 65
DIVE INTO MYSTERY Short Story Mystery Contest:
HWG is looking for original unpublished mystery short stories; stand-alone adaptations from a longer manuscript are welcome. Authors may submit up to 3 short stories for consideration in the contest. Please see their website for more information.
Add a Comment