I am super excited to be able to share with you the cover fo THE COLDEST GIRL IN COLDTOWN. I absolutely love it, especially the veins underneath the type which I think are perfect for the book and also gorgeous (in a creepy way, yes, but I am a creepy lady) and the blue brocade which almost looks composed of menacing faces. I was delighted when it was first shown to me and I love it even better now. I have put it as a background screen on my computer and each time I look at it, I am delighted all over again.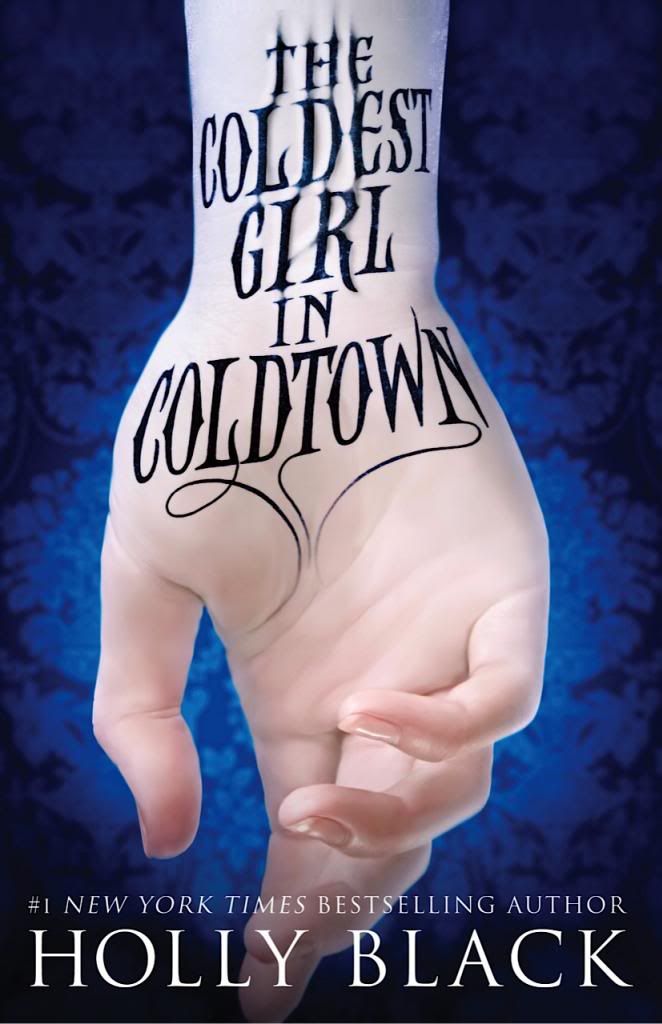 Want some ARC copy to tell you a little more about the book?
COLDTOWN WAS DANGEROUS, TANA KNEW. A GLAMOROUS CAGE, A PRISON FOR THE DAMNED AND ANYONE WHO WANTED TO PARTY WITH THEM?
Tana lived in a world where walled cities called Coldtowns exist. In them, quarantined monsters and humans mingle in a decadently bloody mix of predator and prey. The only problem is, once you pass through Coldtown's gates, you can never leave.
One morning, after a perfectly ordinary party, Tana wakes up surrounded by corpses. The only other survivors of this massacre are her exasperatingly endearing ex-boyfriend, infected and on the edge, and mysterious boy burdened with a terrible secret. Shaken and determined, Tana enters a race against the clock to save the three of them the only way she knows how: by going straight to the wicked, opulent heart of Coldtown itself.
EEEEE! I am so happy to finally be able to show you the cover and talk a little bit more about the book. I very much hope you like the cover!
Add a Comment