.
Here's my question about gay superheroes (and superhero sexuality in general)…
If one reads the old Golden Age stories of Superman or Batman (pre-1960), and assumes the main characters were gay, would it change the stories any?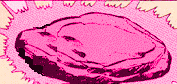 Were there any overt romantic relationships?  The unrequited love quadrilateral of Lois Lane – Superman – Clark Kent – Lana Lang was resolved in a few "imaginary" stories, but did Clark Kent ever date?  (There is the "Woman of Kleenex" hypothesis…)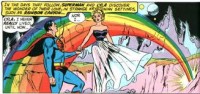 Northstar has been gay since Alpha Flight #1, although editorial dictates prevented this announcement until Alpha Flight #106.  (Has Jim Shooter discussed this decision
publicly?  John Byrne comments over at Byrne Robotics. Some point to the Comics Code, which wasn't amended until 1989.)  Do those stories read differently with this new knowledge?  How subtle was the inference?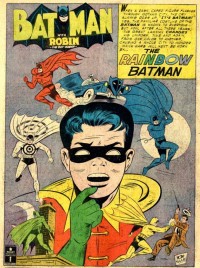 How many characters are actually in relationships, or have made their orientation known in comics?  Has Superboy or Supergirl stated their preference?  (Perhaps Kryptonian society has a different system of courtship and gender identity. And pregnancy, as viewed by Superman's birthing matrix.)  Even if a character has stated his/her/shklir preference, could that be a ruse (such as Daken or Power Girl)?  Just another secret identity to keep
Display Comments
Add a Comment