When a runner steps to the line they are never alone. The racers next to you all have goals of their own; some of the goals may be the same as your own…you both will be fighting for that same finishing place. Some of those racers may be your own teammates, your friends, your training partners.
But in the end, when the gun goes off you all become one and the same: racers. All other titles momentarily erased.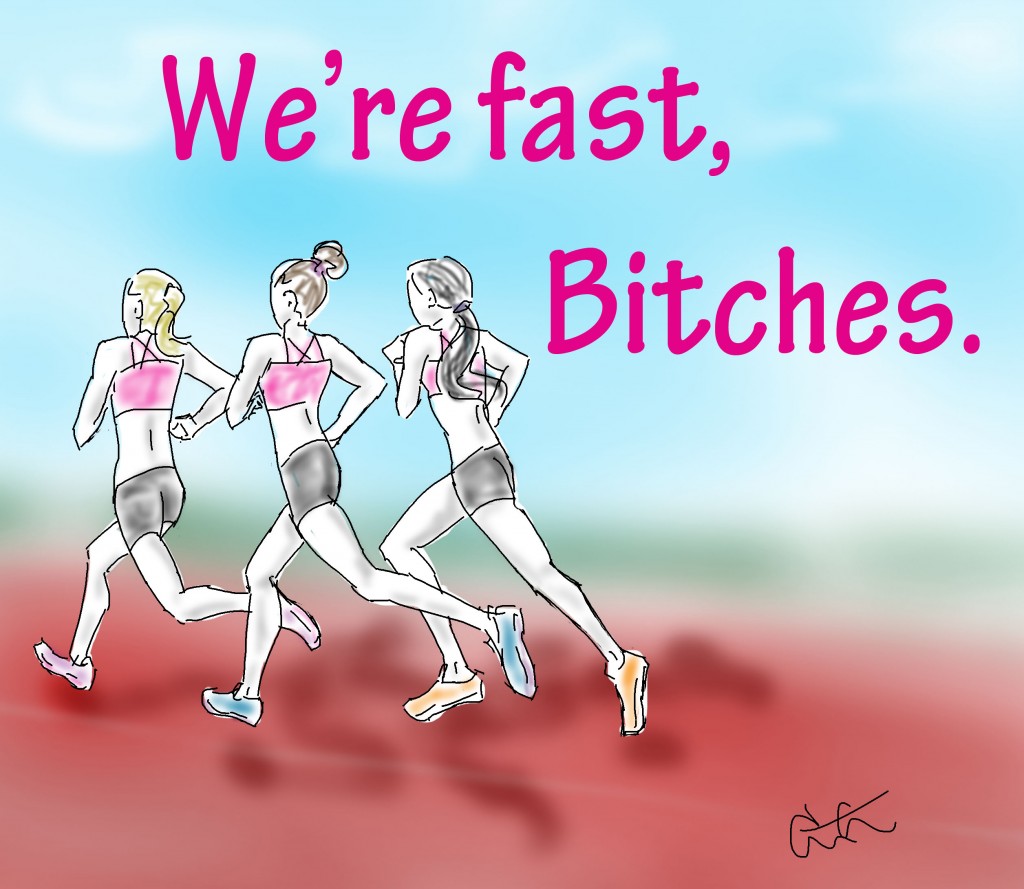 Of course if you know some of those racers you may devise a race plan where you work together for some portion of the race, helping each of you through the early stages and setting you BOTH up for a better finish. There can be a team component to track, more-so in cross-country, but there inevitable comes a certain point in the race where anyone running next to you is nothing but your competition.
Embrace your competition because they are what will make you faster, and one of the strongest tools you have to utilize in the quest for your best. They will push you to your limits…or rather they will push you to the point where you will have to decide whether you are willing to go to those limits.
This opportunity isn't solely in races, and with the London Olympics fast approaching, there are some really great articles highlighting Shalane Flanagan and Kara Goucher not just as two of the USA's top chances for medaling in the Olympic Marathon, but also the fact that they are indeed training partners.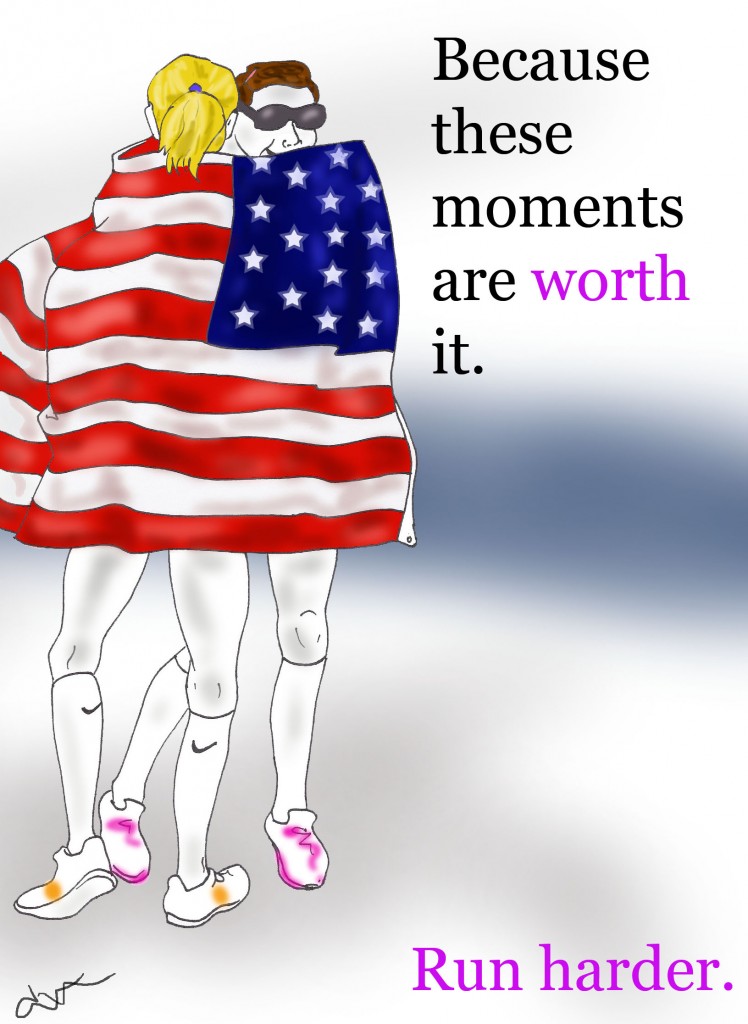 Both are excellent reads, and some things you can gather from both are:
* Train For Your Best: Both women have run nearly every workout together; similar to a race situation when you workout with someone who can push you, both of you end up the winners.
* Race Day Confidence: Of course when the gun goes off, both women rightfully acknowledge friendships and training partner labels are completely taken off the table. In the article featuring Goucher they touch on what it means to have Flanagan around her the longer the race drags on. On the one hand, because they have trained together both can get a bit of a confidence boost having the other around with the thinking, "Look, if Shalane/Kara is still here and handling this and we've trained together, I KNOW I belong here and can handle it." The whole, "This hurts, but she's doing it, so can I" line of thought.
* In The End You're Running For One: On the flip side, there is the point where you need to drop your competition. There's nothing more to be said on that one except that rather than ever fear them, be thankfu
Add a Comment