Do you know Katie Davis? Not only does she host the wildly popular Brain Burps About Books, she also does shorts about children's books on Good Morning Connecticut. Recently, she featured MY book, SOAP, SOAP, SOAP ~ JABON, JABON, JABON!!! It's right at the end and I'm thrilled. I hope more people discover SOAP because of Katie's generous mention!

Books in English and Spanish: wtnh.com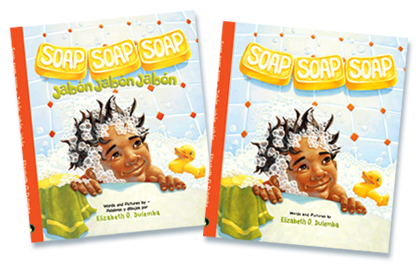 Click the covers to learn about my picture book,
Soap, soap, soap ~ Jabón, jabón, jabón
.
Display Comments
Add a Comment