It has been a dry, almost summery week but last night we got a refreshing rain and today has been pleasant, sunny and comfortable. The tomatoes are still getting ripe, the pumpkins are still growing, the kale is very happy, and the turnips are trying really hard to make something of themselves. Otherwise, the garden is pretty much done. We haven't had a frost yet so my garlic and I wait patiently for the right time to plant. In the mean time I keep changing my mind about where in the veggie beds I will plant it.
I did another ph test in my blueberry beds today and was once again disappointed. Try as I might, I can't get the ph to drop. It is stuck at 7. We'll add more sulfur and I'll put down leaves once they fall from the trees, but come spring if the ph still hasn't budged, Bookman and I will have some serious thinking to do. Keep trying or get rid of the blueberries and cultivate more currants and other berries instead. Fingers crossed it won't come to that decision.
The anise hyssop is still blooming and covered with bees and over the last two weeks it has also been covered in monarch
butterflies. I walked out one afternoon and counted eight of them fluttering around on it. Amazing! Bookman and I have decided we are planting a second one somewhere in the garden next spring. The pumpkin flowers are also attracting bees like crazy. This afternoon I saw three big fat bumblebees all crammed into one flower jostling for position.
And oh! During the week I looked out and saw a hummingbird at the red bee balm! I was so very excited because I chose it in order to attract hummingbirds and it worked!
Yesterday while sitting in my reading nest I glanced up at some movement outside my front picture window to see a female goldfinch chowing down on coneflower seeds. She was out there for a good ten minutes before I decided I just might be able to snap a photo. Sadly she saw me moving in the window and flew off. Then I felt really guilty about interrupting a meal she was so much enjoying. I kept hoping she would come back but I didn't see her again the rest of the day.
Bookman got out the extension ladder to try and reach the big apples at the top of Bossy, but he only had limited success. They were still too high up on branches not strong enough to put a ladder against. So we will just appreciate what we could pick and have decided to invest in a long reach fruit harvester for next year. What we are going to do when we can reach all those apples way at the top, I am not sure. Apple pies, apple crisps, apple sauce, apple butter. I think I might have to learn how to make apple chutney which sounds so good. I might have to try that with the apples we have now. Yum!
This has got to be one of the nifitiest things ever: swallows that figured out how to use automatic doors (via Sociological Images)
And as I am reading a book about why our brains are programmed to ignore climate change, the largest climate change march in history took place today in New York City. An estimated 310,000 demonstrators showed up to demand action on climate change. In support, other marches took place around the world from Paris to Papua New Guinea. The United Nations is scheduled to meet on Tuesday in Manhattan for a climate summit. Is it too much to hope for that such an outpouring will actually spur world leaders and politicians to do something? Of course, we all have personal responsibility in the matter as well. Does such a gathering inspire you to make any changes?
One thing I wonder about, many people came from far away to attend the protest and with their transportation they have added carbon into the air. I hope they have done something to offset their usage, if not, that's just sad, demanding action on climate change while contributing to the problem. Something to think about, especially for the people who came from far away countries to join in the march. Why not organize a march closer to home?
We'll see what the UN does later this week. And following that, what each country is willing to do. I don't have much hope but at the same time I can't help but hope.
On a happier note, someone I know who lost a big tree in her backyard earlier this year has been inspired by all my gardening talk and has decided to get rid of the lawn and grow a prairie meadow. How awesome is that? When she told me I was thrilled and tickled silly. It's been so hard to not pester her and ask her what she's going to grow. I explained to her how to kill the grass. I'm hoping over the winter she will want to talk plants.
Autumn Equinox is Tuesday or Spring if you are down under. Be sure to celebrate. Take a walk, enjoy a seasonal treat, spend some time with your favorite tree or sitting on your favorite garden bench. Whatever you do, just take some time to enjoy the changing season.
Filed under:
gardening
By: Jennifer Zivoin, on 9/21/2014
Blog:
JZ ArtBlog
(
Login to Add to MyJacketFlap
)
JacketFlap tags:
shameless self-promotion
,
the life and times of the artist
,
Add a tag
It's been a long time coming, but my website JZArtworks has a new look! Thanks so much to my husband and personal web developer Romeo Zivoin for the beautiful new design, and for all of the UX coding to make this site more mobile-friendly. Check it out!

By:
Becky Laney
, on 9/21/2014
Blog:
Becky's Book Reviews
(
Login to Add to MyJacketFlap
)
JacketFlap tags:
2014 library loot
,
Add a tag
New Loot:
Tumtum & Nutmeg Adventures Beyond Nutmouse Hall by Emily Bearn
Tumtum & Nutmeg The Rose Cottage Tales by Emily Bearn
The Quilt Walk by Sandra Dallas
The Vicar of Nibbleswicke by Roald Dahl
The Tailor of Gloucester by Beatrix Potter
A Cat of A Different Color by Steven Bauer
The Carpet People by Terry Pratchett
Scaredy Squirredl Makes a Friedn by Melanie Watt
Scaredy Squirrel Goes Camping by Melanie Watt
A Time To Dance by Padma Venkatraman
West of the Moon by Margi Preus
Leftover Loot:
The King's Curse by Philippa Gregory
The Boneshaker by Kate Milford
A Snicker of Magic by Natalie Lloyd
The Family Romanov by Candace Fleming
Half A World Away by Cynthia Kadohata
Revealed by Margaret Peterson Haddix
The King's Speech by Mark Logue and Peter Conradi
Card Games for Children by Len Collis
Chambers Card Games by Peter Arnold
Mr. and Mrs. Bunny Detectives Extraordinaire by Polly Horvath
The Edge of Terror by Scott Walker
Until Our Last Breath by Michael Bart and Laurel Corona
The War of Our Childhood reported by Wolfgang W.E. Samuel
The Little Girl Who Fought the Great Depression: Shirley Temple and 1930s America by John F. Kasson
Library Loot is a weekly event co-hosted by Claire from
The Captive Reader
and Linda from Silly Little Mischief that encourages bloggers to share the books they've checked out from the library. If you'd like to participate, just write up your post-feel free to steal the button-and link it using the Mr. Linky any time during the week. And of course check out what other participants are getting from their libraries.
© 2014 Becky Laney of
Becky's Book Reviews
By: darlenebeckjacobson, on 9/21/2014
I have been planning to do this for ages. Or well, since the first time I saw
Tommy Kane
's klass while still preparing to launch the very first kourse of
Sketchbook Skoo
l, way back when.
So I drew my kitchen. First the rough directions in pencil, then I drew everything in pen and added details. It has been a pen drawing for a week or two, waiting for colour, while I filled up my next daily pages in my sketchbook.
Then finally I sat down and took out my watercolours. I hardly ever go back into a drawing to finish it, but this time I did, and I am so glad I did! Well spent drawing time, spent at my favorite place in the kitchen.
You can do this too. It's almost meditative. And very rewarding if you take the time for a drawing. If you want to learn from the master in slowing down and drawing details, Tommy Kane, go to
Sketchbookskool.com
and join the kourse "Beginnings". It's $99 and starts October 10.
You will also learn from Danny Gregory, Roz Stendahl, Jane LaFazio, Prashant Miranda, and me.

www.sketchbookskool.com
By:
Scott E Franson
, on 9/21/2014
Blog:
Scott E Franson
(
Login to Add to MyJacketFlap
)
JacketFlap tags:
day to day
,
Add a tag
The 4 Stages of Competence | My wife read a magazine while we were waiting in the doctors' office and found a learning model that has changed my perspective on learning.
The core of the idea is that in order to gain a competence in a skill it is necessary first to recognize that there is more to learn. I personally find the point of view refreshing because it gives me permission not to be perfect yet. It is expected, in fact necessary, for mistakes to be made in order for me to get better.
Before I can achieve competence I must recognize that I am incompetent.
All skill development goes through this stage. It is the stage in the process where most of us quit. If we do however wish to gain the skill a conscious effort must be made. This is a stage of faith. A willingness to invest consistent effort over time to become competent. It is not immediate gratification.
—–
The following is a condensed version from Wikipedia.
Unconscious incompetence
The individual does not understand or know how to do something and does not necessarily recognize the deficit.
Conscious incompetence
Though the individual does not understand or know how to do something, he or she does recognize the deficit, as well as the value of a new skill in addressing the deficit.
Conscious competence
The individual understands or knows how to do something. However, demonstrating the skill or knowledge requires concentration.
Unconscious competence
The individual has had so much practice with a skill that it has become "second nature" and can be performed easily.
—–
As children we enjoy a stage where ignorance is bliss. We draw, dance, and sing, because we like it without worrying that it is "good enough". Then one day when we realize that there is long way to go before we can really draw, sing, and dance, well. We say things like "I can't draw a straight line". What gave us pleasure a few days ago now seems unattainable.
All learning requires a recognition of incompetency. So today I give you permission to be incompetent so that you might become competent.
What skill are you trying to gain competency ?
By: Marge Loch-Wouters, on 9/21/2014
Blog:
Tiny Tips for Library Fun
(
Login to Add to MyJacketFlap
)
JacketFlap tags:
ALSC
,
professional association work
,
professional development
,
Add a tag
We all only have so much continuing education/professional conference funding - whether it's from our institution or our own savings accounts. And of course there are many possible ways to use that money when thinking about national conferences - not just for ALA sponsored events but for groups like USBBY, Think Tanks, NAEYC, Computers in Libraries, STEM powered conferences, unconferences, and much more. Choosing what works best and balancing our choices is definitely a challenge. Though we want to attend all the things, it just isn't possible.
Just off the end of the ALSC 2014 Institute in Oakland, I want to talk a bit about the differences in two of my favorite conferences.
ALSC Institute
:
Held every other year at different venues around the country (next up Charlotte NC in fall 2016), this small intimate conference is focused, youth program heavy and -centric (
16 unique sessions
, plus at this year's Fairyland extravaganza, a choice of one of over a dozen other breakouts) and combines deep learning with great opportunities to hear from book creators/publishers. This year, local and national authors in attendance and presenting or mingling numbered well over 40. That's quite an opportunity to speak personally with a book creator as well as hear their banter and thinking on panels!
It sounds bizarre to say that a conference with 350 youth librarians is intimate - but it is. You spend Wednesday night through Saturday noon with the same group of people - at meals, sessions and social events. If you choose to take advantage of it, you meet and share with a ton of colleagues as well as run into people IRL that you only work with virtually. One of the true advantages of these "regional" national conferences is that you get a chance to meet many youth folks from the venue's surrounding areas. This year we saw lots of our CA, OR, ID and WA peeps who can't make it to annual. That was worth the price of admission alone.
Admission. Well, here is often where the rub comes. Even with sponsoring publishers and organizations, this remains an expensive conference when you combine registrations, transportation and housing. In terms of sheer opportunity to learn/network, these costs are more than made up for. This year, I paid the whole tab myself (PLA ate up the library CE funds this year) and I'd do it again in a heartbeat.
ALA Conferences
Held twice a year these are the muscular conferences that move our association and profession forward. It's an opportunity for librarians to work on committees and task forces that hone leadership and problem solving skills by plunging hands, hearts and minds into the guts of improving service to our communities across types and sizes of libraries.
Vast, sprawling and often confusing, ALA conferences are also an extraordinary opportunity to work with librarians from all types of libraries on areas of passion (technology = LITA; Feminism = Feminist t\Task Force; Intellectual Freedom = Freedom to Read Foundation...and endless combos) outside of our primary focus. Amazing opportunities to see massive exhibits and get hands-on looks at new and upcoming youth titles are combined with opportunities to attend special events that publishers host (breakfasts, lunches, social hours) and let you rub elbows with book creators is definitely a perk.
In general ALA is far less programmatic. "What?!?!?!" you say, "There are a TON of programs to choose from!". Each division/unit is given a very small number of programs they can sponsor in the leaner paradigm adapted over the past few years. ALSC gets five, yes, I said FIVE program slots. Along with these there are independently pitched programs like Conversation Starters, Ignite sessions and Networking Commons opportunities that help attendees fill their dance cards.
I love the annual conferences for the committee work and networking opportunities across types of libraries. Its the way that I can give back to the profession by working on ALSC committees, task forces, the board and ALA Council. Working with my peers, we make a difference because together we are stronger.
Upshot?
If you can make it to both types of conferences, most excellent. If you need to choose, Institutes are more programmatic/intimate. ALA conferences are great for working hard towards a better profession and giving back to the profession by working on committees and learning leadership skills. Although, I guess I can say I never won a Pete the Cat doll at an ALA conference ;->
By:
Ann Clemmons
, on 9/21/2014
Blog:
A Nice Place In The Sun
(
Login to Add to MyJacketFlap
)
JacketFlap tags:
Add a tag

A power happy mean girl entered my life on my first day of school. A day I looked forward to for what seemed like years. I watched my brothers from my bedroom window catch the bus, waiting for my day to arrive, and who do I meet the first day, Holly White.

I couldn't understand why other children cried at the bus stop and physically wrestled their parents on their first day of school.
I guess it was due to the fact that I watched my older brothers do it, and they manage to return safely, plus my mother read to us, and I was dying to learn how to read; I guess I was a weird kid.

I remember feeling overjoyed when I climbed the stairs on the school bus for the first time. My brother was instructed to walk me to my classroom, but of course he didn't, which was fine with me, because I was a big girl full of courage, that is until the bell rang, and I started crying and roaming around the school trying to find my classroom.

Then, a miracle happened, another student was also lost and she was with her mother, her name was Holly White, and from that moment on we were joined at the hip. We learned to read and write together, and spent every free moment talking about everything we knew about the world.



We went to all of the same birthday parties, joined brownies together, etc...Holly was one of the popular girls that every female first grader wanted to be associate with, or even join for lunch, and I was her side kick, wing girl, and slave.
For some reason, I didn't feel like I was likeable as myself, so I bragged about the one thing that most children went crazy over- My parents owned a boarding stables, taught riding lessons, and brought most of their boarders to horse shows, so the horses they owned as well as the other horses at our barn were not for children to ride. But, I had a Shetland pony we could ride, and I couldn't wait to tell Holly.
Well, naturally I thought Holly would be delighted to visit our barn, and impressed enough to maybe spend the night. So, one afternoon at recess, I mustered the courage to invite her using my parents stable as bait.
I remember what happened next like it was yesterday;
Holly and I were looking for a four leaf clover at recess, when I said,
"Holly, would you like to ride the bus home with me tomorrow? Every afternoon after school I ride with my mother to our barn. I have a Shetland pony, and we also have horses you can brush and sit on."
Holly's stopped looking through the clover, paused, fixed her dark brown eyes on mine as if she were my enemy, and replied,
"I hate horses."
Stunned, I began to think as fast as I pulled clover, and said, "Well, we also have chickens, dogs, cats, and a bunch of other animals. What kind of animals do you like?"
Holly thought for a moment, which seemed like a year, and said,
"Well, I like pigs. Do you have any pigs?"
Delighted, by the prospect of having a queen ride home with me on the bus, I said,
"Oh yes, we have lots of pigs, and we even have a pond for them to play in- When would you like to visit?"
"What about tomorrow?" Holly said. And of course I agreed, although I wasn't sure my mother would, especially on short notice, so I spent the rest of the afternoon practicing how to ask my mother. I felt like tiny slivers of ice were running through my bloodstream the rest of the day.
But, to my surprise, my mother said yes, and after a nights sleep, my day came to impress our school celebrity.
When my mother, Holly, and I arrived at our barn, Holly was amazed and impressed, even with the horses.
Then, she was ready to see the pigs at play in their pond.-
The pond was far back in the pasture, so Holly and I kept walking until the barn was out of sight.
Then, it happened, my mother started calling my name, "Ann, Ann, where in the world are you going?"
But, before I could answer, Holly said, "We're going to see the pigs!"
I felt as if I was melting, when my mother replied,
"Ann, we don't have any pigs! Now, come back to the barn this instant."
-Today, I suspect Holly knew we didn't have any pigs, because she felt she would lose her power if she admitted she was impressed. I like to write stories of the mistakes I made growing up because we all make the same ones. All of us have to deal with mean girls and boys- It seems to be one of the recipes of life. And this was my first one. I wonder where Holly White is today, and what kind of person she turned out to be. I bet she is a nice person today. Thanks for reading such a long story, I hope you enjoyed it- Ann Clemmons
By: Terry Hooper-Scharf, on 9/21/2014
Blog:
ComicBitsOnline.com
(
Login to Add to MyJacketFlap
)
JacketFlap tags:
Add a tag
I may go a little quiet as I am preparing books, etc., for the upcoming shows so don't panic if I go ansent from CBO (news ought to still continue!),
By:
Catherine
, on 9/21/2014
Blog:
The Leaky Cauldron
(
Login to Add to MyJacketFlap
)
JacketFlap tags:
Charity
,
Add a tag
As a United Nations Women's Goodwill Ambassador, Emma Watson has been hard at work promoting support for women around the world. Recently, Ms. Watson stood along side UN Secretary General, Ban Ki-Moon, to launch the UN's "HeForShe" Campaign, at UN Headquarters in New York. The HeForShe Campaign calls for boys and men world wide to participate in the gender equality movement. The campaign hopes to have one billion boys and men become advocates for stopping women's global inequality. Ms. Watson, giving a speech at the event, spoke at length about her experiences and what she hope to see happen through the campaign. Rappler reports:
"It is time that we all see gender as a spectrum instead of two sets of opposing ideals. We should stop defining each other by what we are not, and start defining ourselves by who we are."

"I want men to take up this mantle so their daughters, sisters and mothers can be free from prejudice but also so their sons have permission to be vulnerable and human, too and in doing so, be a more true and complete version of themselves," Watson said.

"How can we effect change in the world when only half of it is invited to participate in the conversation? Men, I would like to take this opportunity to extend your formal invitation. Gender equality is your issue, too."

"I've seen my father's role as a parent being valued less by society. I've seen young men suffering from illness, unable to ask for help for fear it will make them less of a man …. I've seen men fragile and insecure by what constitutes male success. Men don't have the benefits of equality, either. We don't want to talk about men being imprisoned by gender stereotypes but I can see that they are."

Watson said liberating men from stereotypes ultimately benefits women.

"When they are free, things will change for women as a natural consequence. If men don't have to be aggressive, women won't be compelled to be submissive. If men don't need to control, women won't have to be controlled. Both men and women should feel free to be strong," she said.

"You might think: who is this Harry Potter girl? What is she doing at the UN? I've been asking myself at the same thing. All I know is that I care about this problem and I want to make this better. And having seen what I've seen and given the chance, I feel my responsibility to say something."

"The more I spoke about feminism, the more I realized that fighting for women's rights has too often become synonymous with man-hating. If there is one thing I know for certain is that this has to stop."

"Why has the word become such an unpopular one? I think it is right I am paid the same as my male counterparts. I think it is right that I should make decisions about my own body. I think it is right that women be involved on my behalf in the policies and decisions that affect my life. I think it is right that socially, I am afforded the same respect as men," she said.

"My life is a sheer privilege because my parents didn't love me less because I was born a daughter. My school did not limit me because I was a girl. These influences are the gender equality ambassadors that made me who I am today. They may not know it but they are the feminists needed in the world today. We need more of those."

She stressed that both men and women must work together for the girls and women who are less privileged than she. She cited women who earn less than men for doing the same work, child brides, and girls who are unable to finish their education.
The full length article from Rappler and the transcript of Ms. Watson's entire speech can be read here.
By: Guest Contributor, on 9/21/2014
Blog:
ALSC Blog
(
Login to Add to MyJacketFlap
)
JacketFlap tags:
Guest Blogger
,
Programming Ideas
,
Add a tag
Does your library limit attendance to children's programs, requiring some sort of advance registration? Or are all programs planned with an eye toward accommodating any size group?
In a nod to Gene Siskel and Roger Ebert, children's librarians Lori Faust and Kendra Jones debate the pros and cons:
LF: Well, Kendra, I will begin with a very obvious "pro" in favor of pre-registration to a set limit: if staff knows how many people to expect at a program, it is much easier to plan, prepare and purchase supplies without over-buying and wasting those limited budgets.
KJ: True, but limiting attendance can create more work for staff as they will have to take registration, follow up, pass out tickets, etc., plus there is the unpleasant task of informing interested patrons that a program is full.
If we allow walk-ins, we are more apt to have kids attend whose parents do not want to/cannot commit ahead of time and those who do not know the great things the library has to offer until they drop in one day. To then be unable to attend a program is not great customer service.
LF: That's a good point, Kendra, and we always want to make sure we have some programs that are open to all. I've worked at libraries that run things both ways. One did not like us to limit attendance; we had fabulous turn-outs, but because we always had to expect 100+ kids (on a very small budget), we could only offer inexpensive programs that accommodated huge groups. And I found that kind of limiting creatively.
In response to your point that turning people away isn't good customer service, I'd argue that for some libraries, with limited space perhaps, keeping the crowd to a manageable size can make the experience better for those in attendance. I've had complaints from patrons when programs have been very crowded, too!
KJ: I understand how that can be challenging, however, there are other options for programming for large crowds of people. Identical programs can be held back to back, for example. Only one program has to be planned and is then repeated. Not only does this offer patrons more choice in time but allows more patrons to partake in a library program.
LF: That would be a great option, IF…Well, there are several "ifs" depending on an individual library's situation – can the youth services staff book the space for double the time? Is there enough staff to cover the department and run multiple programs? Is there enough money to cover twice the program? I want to mention, too, that requiring registration for programs doesn't necessarily mean that patrons get turned away. Often, a program doesn't "fill up," but having a good idea of how many kids will attend helps the staff prepare for (and sometimes tweak) the program.
KJ: So true, Lori, that some libraries do not have the resources to do a double header. However, if a program is not getting filled up, perhaps registration is acting as a barrier to one of our most prized resources.
When I worked in a system where registration was required, even with reminder phone calls, patrons did not come for the program. And since they were under the impression that registration was required, there were no drop-in patrons to attend the program, meaning supplies went unused and the program was smaller than intended. Which may not bode well with statistics loving stakeholders who often provide funding for youth programs.
Now we have had our say, but we know there is so much more to this issue! It is your turn to make some arguments for, or against, program attendance limits. Add your thoughts in the comments.
*****************************************
Our guest bloggers today are Lori Faust and Kendra Jones, who wrote this piece as members of the Managing Children's Services Committee. 
If you'd like to write a guest post for the ALSC Blog, please contact Mary Voors, ALSC Blog manager, at alscblog@gmail.com.
By: LAURIE WALLMARK, on 9/21/2014
Blog:
Just the Facts, Ma'am
(
Login to Add to MyJacketFlap
)
JacketFlap tags:
writing_life
,
Add a tag
Contrary to what you might think, you don't need any of these things to be a successful writer.

http://www.adventuresinyapublishing.com/2014/08/wow-wednesday-10-things-you-dont-need.html
By: James Gurney, on 9/21/2014
Blog:
Gurney Journey
(
Login to Add to MyJacketFlap
)
JacketFlap tags:
Animals
,
Gouache
,
Add a tag
At the
SKB Foundation Workshop
in Dubois, Wyoming, most of the painting practice involves landscape painting outdoors, or wildlife painting from photographs indoors.
I thought it would also be a helpful exercise for everyone to paint real, three dimensional animals from observation, but living models weren't available on short notice.
So we arranged to borrow a fine specimen of coyote, a pronghorn antelope, and a wolf from local taxidermy artist
Lynn Stewart,
who very generously brought them over to the art center.
This was my view of a running white wolf. I liked the pose, but I imagined it backlit against the bold fall colors of the quaking aspens, with sagebrush in the foreground, as I remembered the setting from a horseback ride in the morning.
Here's the two hour gouache demo I did with that idea in mind.
It would have been even better to do a location study separately outdoors and combine it with the taxidermy study, properly lit -- or to take the taxidermy outside into a natural setting. The idea is to put away the camera and see if there's a way to do a wildlife study as much as possible from life and imagination.
On the other side of the room, John Seerey-Lester did this magnificent acrylic study of the same wolf. He chose to set it within a snowy winter backdrop.
That's John and his wife Suzie (pink hat) in the right foreground of the photo below. They are featured in the current issue of International Artist magazine, not only for their wildlife art, but also for their landscapes and nostalgia scenes.
It was a marvelous experience for all of us to paint together with a combine imagination and observation.
-----
Links:
John and Suzie Seerey-Lester's website
Stewart Taxidermy, Dubois, Wyoming
SKB Foundation Workshop
By: Terry Hooper-Scharf, on 9/21/2014
Blog:
ComicBitsOnline.com
(
Login to Add to MyJacketFlap
)
JacketFlap tags:
Add a tag
Hi, everyone.

I had to delete a lot of comments pertaining to the Scottish Yes/No vote. I got a deluge of very rude, insulting comments from BOTH (?!) camps along with accusations.

Fer crying out loud -give me a break.

Anyway, to be fair and avoid any accusations of bias I've removed all Yes/No comments -even the polite ones. I should have known better than tip CBOs toe in the political waters.

Sorry, All!
By: Kate Leonard, on 9/21/2014
Blog:
Illustration Friday Blog
(
Login to Add to MyJacketFlap
)
JacketFlap tags:
artists
,
art education
,
Creative advice
,
illustration
,
Self taught
,
tips
,
Add a tag
Everyone's creative story is different because we are all unique and completely individual in our own way, meaning nobody's creative journey is exactly the same. Some of us may know early on that we are destined to be creative and set to pursue our career through college and university, where as there are other people who discover their creative meaning deep down later on like a seed that needed time to grow. Over the years I've come across  some very talented people, many whom have spent time in art education and some who are purely creatively self taught.
The question that has often come to mind though no doubt for those of you who may have self taught your practice is  "does it matter whether you have an art education background or whether you're self taught?"  Many people are going to have mixed opinions on this topic and there are sometimes pros and cons to both, but whether you are self taught or have had the opportunity to study in education here's my two cents on why I still think you're creatively amazing whichever path you take.
1. You've followed your own creative path in a different way and you should be proud of how far you've come and excited of where you're yet to go. 
2. The opportunity for development and learning is endless , there's no race to the finish in either circumstance so invest in yourself and build on who you are.
3. Don't think so much that you've missed out on opportunities in the past,  just look to the future, what you aspire to achieve and have to share.
4. You can draw just as good as the next guy but remeber that like our artwork we're all works in progress.
5. You've got your eye on the end goal and inside have creative idea's and potential that someone else has yet to imagine. 
Image by Artist Fredrik Rattzen you can find out more about their work here .
By: Evil Editor, on 9/21/2014
Blog:
Evil Editor
(
Login to Add to MyJacketFlap
)
JacketFlap tags:
Add a tag
1. When a hurricane leaves Galveston Island flooded, residents are forced to wade to school and work. The wet clothes and shoes are bad enough, but the worst part? Sharks.
2. Sixth-grader Annie wants to stage a production of
Hamlet
with local children, while her cousin Maggie wants to jump in the rising river and drown herself. Either way, there's gonna be a tragedy.
3. Abby and Jake may be only 14 years old, but they know they're in love. Can Abby get her dad, Noah, to give Jake a place on his precious ark?
4. That was the year. The year we all despaired. The year red heels were found washed up on the beach. The year glue-on mutton chops sold on e-bay. The year NaNoWriMo happened in June.
5. Everyone in the valley is making fun of that crazy old religious man, for building that giant boat. When storm clouds roll in, however, and a parade of paired animals begins making its way through town, folks start getting nervous.
6. Stranded on the roof when the river breaks its banks, Elsa bludgeons her abusive husband and casts him into the deluge below. But her actions are witnessed by a ghostly child who taunts and goads Elsa the entire summer.
Dear E.E.,
The summer before Annie starts sixth grade, her cousin Maggie goes crazy. The kind of crazy where she runs away from home and tries to commit suicide.
Maggie's parents don't know what to do with her. They think a summer in Northern England with her recluse grandparents – former Shakespearean actors who sing to their sheep
[Baa baa baa, baa baa baa ram.]
and haven't left their house in six years – will
[inspire her to get it right this time.]
clear her head and get her out of their hair.
[Nice. Their kid tries to kill herself and they want her out of their hair.]
Annie – she's coming too, with a grand plan for their English summer that includes finding clues about the mother she never knew, getting Maggie's mind off jumping in another river, and convincing her grandmother to stage Hamlet in their backyard, cast with children from the local village.
[Quotes from 6th-grade

Hamlet

:
Neither a borrower nor a lender be
You may not borrow nor shall I lend my iPod.
Give every man thy ear, but few thy comic books.
Something is rotten in the refrigerator.
There are more things in heaven and earth, Horatio,
Than football cards, Barbie dolls and Xboxes.
Get thee to a video arcade.
Bieber or the Biebs -- that is the question.]
Maggie – she's not having any of it. Her heart's still set on running.
SUMMER OF THE FLOOD is a middle grade novel of 51,000 words.
Thank you for your time and consideration.
How old is Maggie?
You've given us the characters: Maggie, Annie, reclusive grandparents. You've set up the situation: the two girls are spending the summer in England. Now . . . What
happens
?
You can cut the setup to something like:
The summer before Annie starts sixth grade, her cousin Maggie runs away from home and tries to commit suicide. Maggie's parents decide a summer in Northern England with her reclusive grandparents will set her on the right track, and Annie goes along, hoping to find clues about the mother she never knew--and to keep Maggie's mind off jumping in another river.
Now give us two more paragraphs in which you relate the plot.
Selected Comments
AlaskaRavenclaw

said...

See if you can tweak the phrasing slightly to acknowledge that
you
know Maggie's parents are totally lame.

I know and you know that parents really do things like send a seriously troubled kid to stay with whacko relatives in a foreign country instead of getting help for 'em, but the neutral "don't know what to do" makes it sound like you consider their choice an acceptable one.

And then, yeah, say what happens.

And why Hamlet? I mean I get that its discussion of suicide works for your story, but most sixth graders haven't even read the play. Why is this kid so interested in it?

AlaskaRavenclaw

said...
ps-- nothing against the UK, and not meaning to imply that it contains relatives any more whacko than those we enjoy here in the US. But the point is the parents are getting the kid to a place where, when the @#$# hits the fan, they won't be the ones dealing with it.

vkw

said...

Yeah, about the parents. I know of parents who have done exactly this.
However, I don't think they did it to get the kid out of their hair. They did it because
after months and months, perhaps even years, of dealing with a trouble child that
climaxes with a serious suicide attempt they are exhausted and overwhelmed and at
their wit's end. And, a change of scenery has falsely been thought of a cure for
problems of every kind. And, grandparents are notoriously nice, most of the time,
wanting to save/help their children and grandchildren. All that love and not giving up
on family members gets in the way of their thinking.
Of course, maybe that's not the case with Maggie's parents or grandparents but I get it. I wouldn't be flippant about it, though. Either glance at it the way EE did or explain it better if it is part of the story or understanding your characters' motivation.
This is a good setup. I am notoriously bad about not liking middle grade queries because I think they sound shallow. But, this doesn't sound shallow, this sounds interesting and deep and even fun.
Please rewrite your query to convince me I am right.

BuffySquirrel
said...
Once upon a time, when depression was known as melancholia, a common cure was the sea change. You go on a nice long cruise and by the time you get back home you're better.
I can't imagine an intercontinental flight having *quite* the same effect.

Boy is Annie going to be disappointed when she finds out what the North's idea of 'summer' is. Hope her theatre isn't outdoors.

BuffySquirrel said...
Oh, wait, just noticed the title. Guess that answers the question about the author's familiarity with Northern summers.

AA said...
I agree with AlaskaRavenclaw- I only read Romeo and Juliet in high school (and didn't like it). Hamlet is much better, but most kids have no experience with it. I hadn't been exposed to Shakespeare before high school except for pop culture references like tv shows.

A line about how grandpa recites some of it to Annie, or whatever, would be good. For believability, I want to know why this has to be THE play.

I do think it sounds interesting. I'd also like a hint if Annie finds anything surprising about her mother, or maybe something she didn't want to know.
By:
Becky Laney
, on 9/21/2014
Blog:
Becky's Book Reviews
(
Login to Add to MyJacketFlap
)
JacketFlap tags:
1862
,
book I bought
,
books reviewed in 2014
,
classics
,
classics read in 2014
,
Wilkie Collins
,
Add a tag
No Name. Wilkie Collins. 1862/1998. Oxford University Press. 748 pages.
No Name is my third Wilkie Collins novel to read this year. I've also read
A Rogue's Life
and
The Law and the Lady
. I don't know if I'll have time to squeeze in another before the year is over or not. But it's looking like No Name will definitely be my favorite. This novel reminded me of why I enjoy reading Wilkie Collins! And sometimes I do need reminding. I have been disappointed before. But when he's good, he tends to be really, really good. No Name is definitely Collins at his best! I enjoyed No Name best when I stopped trying to categorize it.
Magdalen Vanstone is the heroine of No Name. After her parents die within weeks of each other, she learns some startling news that changes everything for herself and her sister. Her father was not legally married to her mother; that is he was not legally married to her until a few months ago. His honorable intentions, unfortunately, have ruined their lives. For his marriage discredits his previous will. If he had NOT gotten married, then the girls would have been in his will and they would have inherited everything. Now his everything goes to an estranged older brother that is mean and cruel. (Collins would like you to boo, hiss now)
Norah, the good sister, the good older sister, accepts this news with grace and courage. She will follow Miss Garth's advice closely. She will become a governess. She will be far from wealthy, but, she'll hold onto as much dignity as she can cling to under the circumstances.
Magdalen, the younger sister, refuses to accept it at all. And she's just as clever and crafty as she is stubborn. Magdalen teams up with a relation of a relation, a con man named Captain Wragge. Both are clever and willing to be a bit immoral in pursuit of what they want most, of what they feel they deserve. Captain Wragge may sound like a villain, but, there's just something about him that I can't help liking. He certainly makes NO NAME an interesting read!!!
Magdalen has a plan, a scheme, for recovering the money that is rightfully hers. She will stop at nothing to get it. What is her plan? Well, it involves her (mean) uncle, Michael Vanstone, and his heir, Noel.
The scheme does not go unnoticed, however. Mrs. Lecount is a servant in the Vanstone household, and she is very controlling and extremely observant. She is always on the lookout for people who might be tempted to take advantage of the family since they are old and/or weak and/or very stupid!
It is a plot-driven novel with plenty of twists and turns. I enjoyed every single one. The book may be over 700 pages, but it's a quick 700 pages!!! It's a surprisingly quick read. Once you become hooked on the story, on learning what happens next, once you start to CARE about the characters, you just have to read on and on!!!
Will Magdalen's scheme succeed?
Will she get her hands on the money?
Will she share the money with Captain Wragge?
Will he find a way of getting his share? Is he really on her side no matter what? Or will he turn traitor?
Will either sister get married? Will either sister live happily ever after?
© 2014 Becky Laney of
Becky's Book Reviews
By:
Shin Kim
, on 9/21/2014
Blog:
ShinKim.net
(
Login to Add to MyJacketFlap
)
JacketFlap tags:
News & Updates
,
Add a tag
Bee and his boy. My attempts at doing hair and fuzz. It didn't work out too much. It just looks like dirty lines. Oh well.. got to do some more research. Drawn on Corel Painter X3 with custom brush with Wacom Intuos. Day 25 of 30 day Trial.
By: Terry Hooper-Scharf, on 9/21/2014
Blog:
ComicBitsOnline.com
(
Login to Add to MyJacketFlap
)
JacketFlap tags:
Add a tag
Did you know Aquaman was in Man of Steel? Never saw him? You wouldn't have. When Superman saves oil rig workers he is knocked unconscious into the sea. We see him open his eyes and he sees a pod of whales. He then blacks out but wakes up on the beach.

Apparently, the whale pod rescued Superman at Aquaman's request.

I'm waiting for the Lois Lane as a naked pole-dancer deleted scene to surface. It was there. I swear -behind that wall you see Superman fly past.

Anyway, check out 30;00 minutes in...


Here, check it out -Aquaman's non-appearance.




By:
jilleisenberg14
, on 9/21/2014
Blog:
The Open Book
(
Login to Add to MyJacketFlap
)
JacketFlap tags:
Common Core State Standards
,
Educator Resources
,
ELL/ESL and Bilingual Books
,
CCSS
,
children's books
,
close reading
,
Educators
,
ELA common core standards
,
Reading Aloud
,
reading comprehension
,
Add a tag
This week we are tackling what parents can do once they hear those magical words, "Your child has a Lexile score of…" For strategies for teachers and booksellers on navigating leveling systems and building a community, check out here and here.
For parents who want to help your children find a book at their levels:
1. Ask teachers what leveling system they are using to assess your child's reading growth.
What does this system measure?
What does a book at this level look like? Below-level book? Above-level book?
What are examples of books and series that are on this level?
Where can I find out more information about this leveling system and books measured using it?
2. Research books and this leveling system for yourself online. Publishers and the leveling systems themselves often have books leveled. Additionally, there are many booklists already out there. Remember, your child isn't the only one to ever have achieved a Lexile level 620. Someone has made a list before you.
For pre-made lists: Literacy organizations, such as Reading Rockets, ReadWorks.org, and Reading is Fundamental, have created top-notch reading lists. Libraries, such as Phoenix Public Library who built its own reader's service to search titles by Lexile, often have ready-made booklists by grade and theme.
To create your own: Search by book titles or by levels on Scholastic Book Wizard, Perma-Bound, Lexile's Find a Book, Accelerated Reader BookFinder, and specific publishers like Lee & Low.
3. Do not assume that a library or bookstore will know what these levels are or mean. Ask your child's teacher for a conversion chart to other leveling systems or download your own (see above). Download one from Reading Rockets, Booksource, Scholastic Guided Reading Program, Lexile, or Lee & Low. Also ask for booklists for Lexile levels the child should explore and take them with you to the library or bookstore.
4. If you have a child who is reading significantly above his or her typical grade level and are concerned that higher levels equal too mature content or themes, look for expository nonfiction. Nonfiction often has higher technical and academic vocabulary bumping up the Lexile or Accelerated Reader levels (as they measure linguistic complexity), but the themes and concepts won't be mature. Is your child reading a grade or two above peers and absolutely loved the science unit on forces and motion? Find sciences books that align with your child's science or social studies units. Your child will be able to explore more in-depth about forces than will be covered in class. Check out the annual Robert F. Sibert Informational Book Medal winner and honors list and iNK (Interesting Nonfiction for Kids) Think Tank for award-winning nonfiction titles.
5. Most importantly, continue to expose your child to a wide range of genres, levels, and text sources. Just because your child achieved a Lexile level 920 doesn't mean the child should only read books at a Lexile level 920. Your child's teacher may assign homework with reading passages at specific reading levels, but it's important for students to engage with texts that aren't leveled as most books in bookstores and libraries won't be. We interact with texts of all kinds throughout our day, including nutrition labels, newspaper articles, advertisements, recipes, and road signs. The real world does not provide children with texts at their level all the time and we need to work with them to develop reading strategies to cope when they come across more challenging texts. Moreover, we want our readers to develop their love of reading, along with skills and critical thinking. This may include our children seeking out and re-reading favorites or comfort books that happen to be lower leveled (who hasn't indulged on a silly summer beach read every now and then?) or trying harder books that happen to be on their favorite subject (who can resist those stunning books filled with multisyllable Greek- and Latin-derived names of awe-inspiring dinosaurs?).
For further reading:
7 Strategies to Help Booksellers and Librarians Navigate Lexile
8 Strategies to Help Educators Explain Lexile and Invest Stakeholders
What have we missed? Please share in the comments your tricks, tips, and ideas for helping families and children navigate the bookshelves.
Jill Eisenberg, our Resident Literacy Specialist, began her career teaching English as a Foreign Language to second through sixth graders in Yilan, Taiwan as a Fulbright Fellow. She went on to become a literacy teacher for third grade in San Jose, CA as a Teach for America corps member. She is certified in Project Glad instruction to promote English language acquisition and academic achievement. In her column she offers teaching and literacy tips for educators. 
Filed under:
Common Core State Standards
,
Educator Resources
,
ELL/ESL and Bilingual Books
Tagged:
CCSS
,
children's books
,
close reading
,
Educators
,
ELA common core standards
,
Reading Aloud
,
reading comprehension
By:
Mayra Calvani
, on 9/21/2014
Blog:
Mayra's Secret Bookcase
(
Login to Add to MyJacketFlap
)
JacketFlap tags:
Bible
,
bible stories
,
craft books for children
,
how to books for children
,
jewelry making for children
,
rubber band jewelry
,
Add a tag
Katreina Eden grew up in the Midwest, eventually landing in California, where she went to law school and then ran her own law firm for a number of years. She currently works as the Executive Vice President of Cedar Fort, Inc., in Springville, Utah. Katreina also owns and operates Organiwic, LLC, an all-natural candle company, with her sister. She enjoys being out in nature and spending time with family. Aside from being published in various legal journals, this is Katreina's first trade publication.
It's apleasure to have you on my blog, Katreina! How did you come up with the idea to write Bible Bands?
The idea was actually suggested by the owner of our publishing company because the topic was a huge trend but we wanted to add a bit of a twist to what was already out on the market and we thought the Bible themes would also help inspire kids.
How was your writing process like?
The hardest part about writing the book, aside from learning the art and then creating my own designs, was taking all the step-by-step images. Going into the project, I thought it would be difficult to come up with my own design ideas, but once I learned how to make the jewelry, coming up with my own designs to match scripture themes came pretty easy. I was surprised about that part. Some of the technical aspects of the designs were a little more difficult to create than others once I had a vision of what I wanted so it was a matter of trial and error until the design worked.
What do you hope children will take away from your book?
Mostly I hope kids will learn that they can have fun while being spiritually uplifted as well. I want them to be able to embrace their spiritual beliefs, whatever they may be, through living life, not just when they happen to be in church.
This is your first book. Are there any more on the way?
Maybe. I'd like to write more, but I'm also extremely busy. It will probably depend on if this one is successful.
You're also an attorney and vice-president of Cedar Fort, Inc. Tell us about that.
Ever since I was little, I have been rather determined and let's say ambitious. I like learning. Going to law school and practicing law was just something I wanted to do at the time and I am grateful for the knowledge and training law school and the practice of law has provided me. I also enjoy helping good businesses succeed and being involved in that actual process. Cedar Fort is a great place to work and I feel we are trying to accomplish great things by inspiring the world through books.
What has been the most rewarding aspect of writing this book?
I think the most rewarding aspect is seeing other's reactions to the book. I had no idea others would find it so enjoyable. Initially I took on the project because it made good business sense, but it has turned in to more than that.
Anything else you'd like to share with readers?
I would just say live your dreams; nothing is impossible with God's help.
By:
Valerie
, on 9/21/2014
Blog:
Jump Into A Book
(
Login to Add to MyJacketFlap
)
JacketFlap tags:
Weekend Links
,
Hispanic America books for kids
,
Hispanic Role Models
,
National Hispanic Heritage Month
,
Add a tag
It's time for Weekend Links! This is my chance to share some of the amazing links, articles and resources that I have discovered throughout the course of the week…AND…there are some really, really good ones this week.
September 15 to October 15 is National Hispanic Heritage Month
and is a celebration of the histories, cultures and contributions of American citizens whose ancestors came from Spain, Mexico, the Caribbean and Central and South America!
Huge Linky, Giveaway and Round-up at PragmaticMom Hispanic American Books for Kids: Link Round Up. Here is a gold mine of ideas/ways to celebrate this holiday!
Planet Smarty Pants has a great post about reading and learning about Mexico
Gorgeous and in-depth post from Discovering the World Through My Son's Eyes
LOVE this post from Crafty Moms Share: Hispanic Heritage Month Blog Hop–Learning about Juan Quezada a Mexican Potter
Becky at Kid World Citizen has a great post about 5 Famous Latinos: Role Models for Hispanic Heritage Month

If you are not hungry now, you will be after readings this post from Spanglish House! Hispanic Meals to celebrate our Heritage.
What great links and reads did YOU find this week?
DON'T FORGET! Time is running out to claim this FREE GIFT. This 50-page Treasure Island Adventure PDF guide will give the little swashbuckler in your life hours of fun and learning!

The Activity Book Includes:
How to Be a Pirate
Pirate Wear
Pirate Speak
Pirate Code of Conduct
Pirate Doings
Flying your colors
Swashbuckling Sword Moves
Pirate Games plus many more activities and how to's
Click the image below and grab your FREE copy!
The post Weekend Links: National Hispanic Heritage Month books and links appeared first on Jump Into A Book.
By:
Laura Bowers
, on 9/21/2014
Blog:
Laura Bowers
(
Login to Add to MyJacketFlap
)
JacketFlap tags:
twitter
,
Add a tag
By:
Elizabeth O. Dulemba
, on 9/21/2014
Blog:
Elizabeth O. Dulemba
(
Login to Add to MyJacketFlap
)
JacketFlap tags:
Add a tag
Sunday, September 21st kicks off Banned Books Week. Celebrate the right to read - fREADom!!!


Check out this great video by Books Inc. - Click the image to see it on Youtube: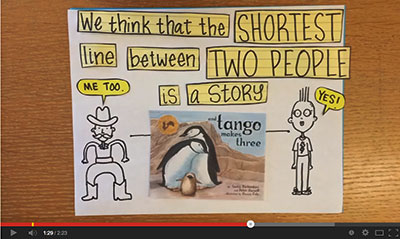 By: Terry Hooper-Scharf, on 9/21/2014
Blog:
ComicBitsOnline.com
(
Login to Add to MyJacketFlap
)
JacketFlap tags:
Add a tag
Well, the news is out. DC comics are getting darker and darker and their movies and TV series are also going that way. However,
Marvel
Disney Comics has a solution.
Disney is known as a "family friendly" company -as was Marvel Comics. Archie Comics appears to have tried to take over that mantle. Disney ain't having that.
Disney executives are quite pleased with the money quite literally spilling in from the movie franchise and all the goodies that spin out of that. However, as the statistics show, 'Marvel' Comics are losing money. It's one reboot after another. One number one followed by another number one. "Gimmick" covers to try to cash in that just are not working.
Now, Germanys top weekly magazine dealing with movies and pop culture,
Großer Witz,
has incurred Disney wrath by publishing an interview in its October that should not have seen print until next April.
We all know this "Eight months Later" thing is going on. The Avengers will shoot ahead to April 2015 while all other titles continue normally. But why? What sense does it make? Why are the Avengers titles months ahead of others?
Er
istein Lügner of
Großer Witz
was one of several top journalists who were given advance interviews for what Disney calls in the interview "the enormously ground-breaking event in comics history" which is a big statement, right?
It is pointed out in the interview, which was quickly taken offline after legal threats from Disney (but the magazine is still out there), that "April Fools Day" starts off April. There is a bit about past Marvel April Fool gags and then it gets to the crunch. Gag
The Avengers have been on a time-quest (anyone remember when Tony Stark went rogue in the final issues of volume 1 of The Avengers?) and this actually ties in with the Avengers Forever series and Immortus. Realising what has been going on in the Marvel Universe and the many multiple threats posed that they cannot possibly defeat, the Avengers join forces with Immortus and later Kang (who is...well you know all that stuff) and "set things right".
Disney/Marvel explain that they thought it was about time to "tidy house -get continuity set and go back to the family company Marvel was -without losing the creative edge". So, remember all those retro "hommage" covers that have been appearing in the last year and constant talk of "Marvels proud heritage"? It was all PART of the build up. Hold on to your seats.....
.....In April, 2015, the Marvel Universe as it exists now will cease. The entire line is being rebooted back to the old 1960s/1970s volume 1 universe!
WHAAAAAT??!!!!!!
Lügner notes that the movies are seen as a seperate "
Marvel

-film

-Universum" -

"Marvel movie universe" with all its spin-offs, etc., but that the comics universe will "harken back to the great House of Ideas of that (Silver Age) period"
What is odd, to say the least, is that titles such as The Avengers, Fantastic Four, etc., will continue their numbering from where the volume 1 series' stopped. This is also confirmed by a Japanese journalist named Tekiya who is working on a book on Marvel Comics in Japan "Marvel Okijodan"
Interesting to see how many US bloggers and comic news sites report on this -or will they, as in the past, tow the Disney line so as not to anger their "sources"?
お笑い草
By:
Bruce Black
, on 9/21/2014
Blog:
wordswimmer
(
Login to Add to MyJacketFlap
)
JacketFlap tags:
letting go
,
trust
,
trust the process
,
Add a tag
We would stand on the beach at Montauk, a boy and his father, looking out past the easternmost point on Long Island, and I'd strain to hear my father's words as the ocean waves broke in front of us, crashing and thundering to reveal their power. "Never turn your back on the ocean," my father would warn me. "The riptides are treacherous." Some of the waves were five and six feet tall, and my
By: Janet Reid, on 9/21/2014
Blog:
Janet Reid, Literary Agent
(
Login to Add to MyJacketFlap
)
JacketFlap tags:
Add a tag
By: Clara Kensie, on 9/21/2014
Blog:
Adventures in Children's Publishing
(
Login to Add to MyJacketFlap
)
JacketFlap tags:
Question of the Week
,
Reading
,
Add a tag
Hey everyone! Clara Kensie here. A few times a month at Adventures in YA Publishing, I post a question for you and the Adventures in YA team to answer. The questions cover all topics important to writers and book lovers: craft, career, reading, books, and more. Join the discussion!


Question of the Week:
Do you listen to music while you read?
Katharyn Sinelli:
Hmmm. I don't think the theme song to Team Umizoomi counts as a playlist per se. I usually read whenever I have a moment. If I'm really into a book, that can be when I'm waiting for my food at the deli. Most often these days I'm reading late at night in bed so it's pretty quiet.
Lisa Green:
Oooh. I don't purposely listen to anything while I read because I will be totally sucked into the story and tune out everything else. On the flip side, though, nothing bothers me when it comes to my surroundings when I read. It's all about the book, baby! Kind of odd when I think about how much I like playlists when it comes to writing.
Alyssa Hamilton:
I don't listen to music or anything at all but I can easily do it. I find that because I'm reading in every spare second I have, I've learned to be able to still be aware of my surroundings and follow along with things even if I'm absorbed in my book.
Martina Boone:
I can't listen to anything with lyrics when I read any more than I can when I write. The words conflict. But I do love listening to instrumentals, as long as the music is soft. The problem is that I can't predict where someone else's book is going to go the way I can with my own book, so if the mood of the music is too different from the emotional tone of the book, I end up getting irritated and it effects my enjoyment of what I'm reading. As a result, I usually don't listen to music when I'm reading either. Sad, right?
Clara Kensie:
I love the coziness of reading on a rainy day, so sometimes I'll fake that mood by reading to a thunderstorm playlist on Spotify. Also, pumping music directly into my ears helps me block out distractions, especially when I'm trying to read in a hectic or loud environment, such as my kids' sports practices and play rehearsals. I've bookmarked a few reading playlists on Spotify that I like to listen to, and I've even made my own reading playlist for Spotify. It has 24 songs and it's 97 minutes long. Here's the link if you're interested:
https://play.spotify.com/user/clarakensie/playlist/7coLUz190zzTR8lKrSpsoE
WHAT ABOUT YOU?
Does reading to music distract you, or do you like to listen to music while you read? Or maybe you listen to thunderstorm or white noise apps? If you've made your own reading playlist, tell us the songs you have on it!
By:
Debbie Reese
, on 9/21/2014
Blog:
American Indians in Children's Literature
(
Login to Add to MyJacketFlap
)
JacketFlap tags:
Heather Sappenfield
,
not recommended
,
The View From Who I Was
,
young adult
,
Add a tag
A colleague, Trish, wrote to ask me if I'd seen Heather Sappenfield's The View From Who I Was. She said it is set at a place called American Indian Preparatory School, modeled on the Native American Preparatory School. Trish didn't know it, but that school means a lot to Native people.

I had not heard of the book, so looked it up and saw that an ARC (advance reading copy) was available at Net Galley (anyone can sign up to read ARC's via Net Galley). The View From Who I Was is due out in January. The description of the book is unsettling. Here's the first paragraph:

Sometimes the end is just the beginning At Crystal High's Winter Formal, Oona Antunes splits in two. Her disembodied spirit watches as her body leaves the dance and tries to freeze to death. Three days later, she wakes in the hospital missing fingers and toes, burdened with the realization of what she's done to her mother and father.
But it was the second paragraph that got my attention:
When her school counselor invites Oona to join him at a Native American school, she becomes immersed in a foreign world where witches, talking rocks, and minor deities are reality. Oona discovers that if she is to heal, her father must also heal. But are his problems more than they can handle?
NAPS was, and is, a special place to us. Located near Santa Fe (remember--I'm from Nambe Pueblo, which is near Santa Fe), it was designed to provide gifted Native high school students with a culturally supportive education from which they would go on to college. I know people who worked there, and I know students who went there, too. I started reading, making notes as I went.
Far too often, Native people--or some semblance of Native people--are used by people who care only for their romantic notions of who we are. Mascots, of course, are one example.
In the Acknowledgements, Sappenfield says she went to NAPS twice. Those visits weren't enough to give her a meaningful or grounded respect of who we are... In
The View From Who I Was,
there are a lot of romantic notions that ultimately serve as the turning point in the protagonist's life.
I hate that NAPS and kids there were used
by Sappenfield for this book.
It feels like a violation. The school and
kids are only a magical device that
serves the white protagonist.
Soon after learning about the book, I learned that the description at Net Galley is an old one that no longer describes the book. Frankly, I was relieved. But when I read the book, the description at Net Galley (also at Amazon and GoodReads) struck me as accurate. There is stuff about witches, and there's a talking rock...
As indicated, I read an ARC (advanced reading copy), which--in theory--means that there is still time for the author to revise. However, I think the errors indicate a fundamental lack of understanding, knowledge, and respect that would prevent the book from being revised in such a way that it would be ok.
After reading the ARC, I talked with a former NAPS teacher and student. The student, in particular, was troubled by how the school and teachers are misrepresented. It was special to her. Since her time there, she said, there's been nothing written about it. She hates that this book, with these errors, might be the first thing about the school that people read.
Here's my notes on the parts of the books that are about Native people/culture, with my thoughts in italics. I've included comments from the student (C) and the teacher (A).
You'll see places where I use "Oona/Corpse" and "Hovering Oona" when I'm talking about the protagonist. It is a bit confusing overall. The protagonist's name is Oona. As the book opens, Oona's spirit splits in two. The part that stays in her body is called "Corpse" by the part that left her body and hovers nearby. The story is told to us by the part of her spirit that hovers. Hovering Oona has control over whether or not Oona/Corpse is going to express or act on emotions. Oona/Corpse isn't aware of the Hovering Oona.
p. 14
Murial (Oona's mom) likes to decorate their swanky home in Colorado using Native artifacts. There's a peace pipe, kachinas, moccasins.
Wondering about the back story for these items. I wonder where Oona's mom got them? She could have gotten them online, but those would be fakes. I wonder if Oona's mom knows about the American Indian Arts and Crafts Act? (Note to readers: Do go read that act. It is important and protects consumers from fraud, and, it also protects Native artists for whom their art is their livelihood.)
p. 16
Prior to the suicide attempt, Oona is with Mr. Handler (her school counselor) at a school leadership conference. They're at a session put on by Native students from the American Indian Preparatory School. The school counselor has spent time at the school prior to this. In the session, a Native guy with a crew cut introduces Dr. Benson, who is the school's "flute master." He plays the flute to open their session.
It is plausible that there would be someone on flute opening a session, but not probable that the school would have a "flute master." Pop-culture tells us that when you have Indians, you gotta have flute music. They kind of go together in white peoples minds. Though many Native nations use flutes, they're over-used by outsiders who want to signal "Indian" to an audience. Invariably, it gives people goosebumps (as it does to Oona). Flutes used that way are even the butt of jokes amongst us. Having it open this conference presentation made me shake my head. It appears later, too, in a gathering at the school. I asked C (student) about it. She said they'd have morning openings each day where announcements were made. Someone would pray in their Native way, but no music.
The row of Native students sits with bowed heads.
Not clear if they were sitting that way when the flutist was playing (as though it is a prayer), or, if they are sitting that way as the Navajo girl is introduced and speaking. Bowed heads suggests a prayerful moment, but overall it doesn't sound right to me.
p. 17
The Native guy with the crewcut introduces a Navajo student, Angel Davis, who is "of the Fort Defiance Navajo" and then Angel takes the stage and starts talking.
Generally speaking, a Navajo person takes care (in presentations) to introduce themselves according to fairly standard protocols. See the first few minutes of this video for an example. At conferences, those first few minutes would be followed by a translation (into English) of what was just said. Angel doesn't use the protocol before moving into her very-Indian presentation.
Angel's presentation is about five feathers she has with her on stage. She talks about how she got each one:
Angel's speech was slow, yet soft, lilting: "I hold in my hand five feathers." She held up her hand and out the sides of her fist were the ends of long feathers. "Gifts from my grandfather. From his headdress. An eagle feather for each good thing I've done." Angel read about each of those good things: graduating middle school, helping her brother when he had mono, attending the American Indian Preparatory School, far from home, completing a summer writing program, even farther away. She ended with reading at this conference. She didn't candy-coat things, she just described how each challenge she didn't want to do at first, and after, her grandfather would call her out behind their house, place his hand on her shoulder, tug a feather from his headdress, and give it to her.
There's a lot wrong with that passage. First, headdresses are not part of traditional Navajo attire. They are worn primarily by Plains tribes. As written, it sounds like Angel's grandfather wears it all the time, or, that he put it on to do this feather-giving-ceremony where he takes a feather out of his headdress. It doesn't work at all. When a Native person is given a feather to mark an accomplishment, it isn't taken from an existing headdress. And, when feathers are given, it (or how it is done) generally isn't something they talk about to outsiders in the way Angel does. It is possible, but not plausible.
p. 18/19
Oona listens to the next speaker who talks about his "costume" with its "fringe, beads, and feathers" and how he goes to powwows, where he dances for his grandma and his ancestors. Oona thinks "Was he kidding? The guy wore a white Oxford shirt with short sleeves and a tie."
It isn't likely that he would have said "costume" or "fringe, beads, and feathers." He would more likely have said "regalia." He does the powwow circuit, it sounds like. He dances for his grandma and ancestors. Dancing for his grandma and ancestors sounds right to me. Does Oona think he can't be legit because he's wearing a shirt and tie? Or, is she being snarky about who he dances for? Either way, there's also a feeling that these kids are richer than Oona, with all her material wealth, is.
p. 93
Mr. Handler invites Oona/Corpse to go with him to the Native American school, where she can help juniors fill out college applications. (Later, we'll learn that her help is specific to navigating websites.)
That sounded ok to me, but when I was talking with C about the book, she asked me what Oona was going to do at the school. I told her, and she laughed, saying they were tech savvy and didn't need help like that.
p. 99
Murial says that she wanted to be anthropologist because she loves Indians.
p. 103/104
More flute music. It appears several times throughout the story.
See comments about page 16.
p. 108
Oona/Corpse is with Mr. Handler. They're approaching the grounds at the Native school. Before they get there, she sees faded house trailers (one with plywood covering window) and rusted out cars.
Two Indian kids scampered around out front, one in just a diaper, the white of it against this world, against his skin, seemed unreal.
How does protag know those are Indian kids? The school is not on a reservation. The community by it is not Native either. That the two kids "scampered" also stands out. Animals scamper. Little kids, too, the dictionary says, but given the overwhelming associations of Indians-as-animal-like, seeing it here gives me pause.
p. 111
At the school, Oona/Corpse is greeted by Louise, who is "a stout, toffee-tinted woman in a purple broom skirt and a white blouse." She has ebony hair that she wears in a bun that is clasped with a beaded barrette.
I didn't note what words Sappenfield used to describe skin tones of Oona's mother or Mr. Benson, or Ashley (her friend at school). Later on, Angel is going to ask Oona if she is part Native (Angel says "an urban Indian") because Oona's skin tone is olive. Of late, there have been several discussions online about words used for skin tones, when and how they're used, and who is using them.
p. 112
Back in the car, Mr. Handler and Oona/Corpse drive to the part of campus where their rooms are. As they drive, she sees "a white woman in a blouse and jeans and an Indian man with a long braid...".
How does she know the woman is white? Oona's assumption is that all Indians have darker skin and hair, so this woman must be white. That is an incorrect assumption. Later, Angel and Oona have a conversation about skin tones.
p. 113
Mr. Handler tells Oona/Corpse he's there to help counsel the kids at the school:
They're the kids who want to go on to college. These are not your average Native American kids."
He backs off from that statement, saying
"Scratch that. They're just kids. Trying to figure things out. Like you."
I'm glad he backed off but what did he back off from? Did he mean that an average Native kid doesn't want to go to college? I really don't know what to make of that exchange.
They park the car and get out. A "flock" of Indian students approach.
I can't recall what words author used to describe groups of kids at Oona's school in Colorado. Was flock used there, too? Problem with flock is similar to scamper.
p. 114
A boy greets Mr. Handler by calling him "Lone Ranger." And then:
"He no sabe," another one said, and they all laughed. 'No know,' I realized; Tonto had been disrespecting that white-masked man, and I'd never had a clue.
That doesn't make sense to me. The line Tonto uses is "kemo sabe" -- not 'he' or 'no'. Sappenfield wants us to think that Tonto was saying "he no sabe" and as such, was dissing the Lone Ranger. Does Sappenfield now know what Tonto said? Am I missing something myself?!
That part aside, the banter between the kids and Mr. Handler is easy going and reflects relationships I've seen between Native kids and white teachers and staff who have established a warm relationship.
p. 119
Oona/Corpse and Mr. Handler go to dinner and sit with the staff and teachers. Oona/Corpse is introduced to Dr. Yazzie, the headmaster. He is the guy Oona/Corpse saw earlier--the one with the braid:
Now Corpse saw the symmetry of his forehead, cheeks, and chin, a honey-tinted movie-star face, smooth but for creases at his eyes.
Ok. A super handsome dude. Yazzie, by the way, is a Navajo name.
As they eat, Dr. Yazzie tells Mr. Handler:
"You know the statistics, Perry. Half of them can't handle the college world and drop out."
Mr. Handler asks about students. Davina has done ok. Louise posits that Davina's aunt has been a good role model for her. That aunt is a sergeant on the Navajo police force. When Mr. Handler asks about Cindy, Louise replies:
"Her father died." Louise's mouth, which arced down naturally, stretched down in a real frown. "Her mother had to get a job, so Cindy went home to help out with the kids."
"Poor girl," Mr. Handler said. "She was so smart."
Louise nodded. "Yes, a waste. Her father's death was a waste too. Put his truck in the ditch. Drunk. Tried to walk home on a frigid night. They found him sitting, frozen, at the entrance to their driveway. Apparently neighbors were driving past, waving."
A laugh burst from Ms. Cole. "Sorry. I hadn't heard that last part."
I found that conversation troubling. It is plausible that Louise would think "waste" but it isn't plausible. The teachers and staff at NAPS were especially supportive of Native culture and values. That a Native kid would step up to help her family would not be characterized as a waste. That neighbors drove past and waved at the body of Cindy's dad... Is that plausible?! It strikes me as incredibly offensive to imagine, let alone share, or laugh at. Louise and Ms. Cole strike me as horrible people. When I told C (student) and teacher (A) about this, they both felt that this was a misrepresentation of the teachers and staff. It strikes me as a 'fit' with government boarding schools were the framework for them was "kill the Indian and save the man" but definitely does not fit with NAPS. A quick note about Louise's mouth, which "arced down naturally" -- Angel's does, too. Weird.
Mr. Handler then asks about Roberta:
Louise laughed. "She skipped that summer internship you arranged at the hospital. Didn't even call to let them know."
Louise goes on to say that Roberta is 18 years old now, and
"She took a job as a stripper instead. Still goes back and works weekends. Calls herself Destiny."
Mr. Handler scans the cafeteria and sees Roberta. Oona/Corpse sees her "shapely back". The next line is Hovering Oona's voice:
I had an image of Roberta in a string bikini, slithering along a pole over an audience of salivating men, some hungrily waving dollar bills.
That is another very troubling part of the book. Why did Sappenfield create this particular characterization for Roberta?!
Hovering Oona looks at the kids in the cafeteria and thinks
these weren't the people we'd imagined inhabiting that flute music. The ones who'd made us feel poor. Maybe the bullshit had been those conference readings.
Ok... so Roberta is meant to humanize Native people?!
p. 122
Closing out this scene in the story, Mr. Handler says that he's read statistics (about Native people), but that "the reality is a lot harder to swallow."
So--the reality is one girl who has done well, one who has gone home, and one who is a stripper?
Dr. Yazzie, studying Oona/Corpse, puts his hand in his pocket.
It seemed an odd detail at that moment. Later, we learn that he keeps a rock in that pocket. It talks to him.
After dinner, Oona/Corpse and Mr. Handler head to their rooms. As he says goodnight to Oona, she sees him swallow and his Adam's apple goes up and down. Oona/Corpse wants to say she's sorry about those kids, but she doesn't, because Hovering Oona stops her.
p. 124-129
Early morning, Oona/Corpse goes out on a trail where she'll get cell phone reception. She calls her boyfriend. After the call, Angel comes along the same trail. She tells Oona that she's "greeting the sun." As she goes on her way, she calls back "I dreamed of you three nights ago."
p. 130
Angel asks Oona if she's "an urban Indian" who is "from the city" and that "maybe doesn't know traditions, Indian ways." Surprised, Oona asks Angel how she could be Indian (appearance-wise). Angel tells her there's "a lot of mixed-blood or northern Indians here that don't look Indian."
That is an interesting passage. I'm glad to see appearance being addressed.
p. 131
Angel tells Oona/Corpse about photographers that want photos of kids who look Indian. She also talks about how people like to visit Indians to "feel like they've done a good deed or something."
Another interesting passage, and accurate. It is ironic, too. It demonstrates that Sappenfield is able to have her characters speak to outsider use of Native people for their own benefit, but, with the way she uses Native culture in her book, doesn't understand that she's doing precisely that with this book.
p. 132
As they talk, Angel looks at Hovering Oona on Corpse's shoulder.
As the book progresses, we learn that Angel and Dr. Yazzie can see Hovering Oona. And, in a passage that returns to imagery of Roberta as a pole dancer, Roberta walks through Hovering Oona's spirit and has a reaction that tells us that she, too, has ability to sense Hovering Oona. That makes them mystical or magical. It might seem cool a lot of people, but it plays on stereotypes! Not ok.
p. 137
Oona/Corpse goes up the trail behind the school and comes upon Angel, kneeling in a clearing. Oona gets behind a branch and watches Angel, who is chanting. She turns north, west, south, and east. She rises and calls out to Oona that she doesn't have to hide, and asks her if she's spying on her. Oona says that, in addition to wanting to know more about the dream, she wanted to see what greeting the sun was. Oona asks Angel why she does it, and Angel says it is "showing him I'm ready for the day. And worthy."
That is unsettling. I understand that curiosity, but honestly, it is creepy and voyeuristic. I'm curious about the back story for it. What is Sappenfield's source? Is that something a Navajo girl or person actually does? Is it accurate? Is her source the Navajo girl she named in the Acknowledgements at the back of the book? Did she see that girl praying? Did she ask that girl if she could join her?
If yes, there's a huge power dynamic in that request, and it is entirely inappropriate. In universities, there are research protocols that do not allow vulnerable populations (youth) to give permissions like that because they don't have the experience/knowledge/wherewithal to say no. Increasingly, tribes are asking writers to go through similar tribally-based protocols when they are there for research purposes for stories. I'm pretty sure NAPS administrators would not have given the author permission to do this.
p. 139
Angel and Oona talk for a while. Oona tells Angel that she had tried to kill herself. Angel nods, saying
"I thought you looked like you'd been dead."
This is another manifestation of the stereotypical mystical Indian who sees and knows things...
p. 142
At breakfast Oona/Corpse asks Angel what she saw that made her think that Oona had been dead. Angel shrugs her shoulders and looks at Hovering Oona. Oona/Corpse says
"If I'd said I was an urban Indian, would you tell me?"
Angel's face hardens and she gets ready to leave. Oona presses her, asking if she can join her to greet the sun. Angel sighs and asks "Do I have a choice?" Oona/Corpse seems to be developing an awareness of Hovering Oona.
With Oona's question, it seems to me that Sappenfield knows that there are things that are guarded. The way she handles all the spirituality in the story tells me that she doesn't care about anything that Angel or Native people might be guarded about.
After Angel leaves, Oona overhears two white teachers talking. One says that teaching there has
"been a wild ride, and I've never been able to forget, even for a minute, that I'm an outsider."
She goes on to talk about her first week at the school, when a girl went to her room (teachers live on campus):
"...whimpering about witches in her room. It was the middle of the night, for God's sake, and I tried to calm her. I mean, witches? I eventually got her to sleep, she spent the night in my room, and in the morning she seemed fine. At lunch Yazzie took me aside. Apparently I'd handled it all wrong. Made a fool of myself. When a student has witches in her dorm room, you inform Yazzie immediately, and they call a medicine man to come purify it."
Ah! There's the part about witches that the blurb on Net Galley refers to!
The two teachers commiserate about feeling like outsiders.
Similar to the question about Angel's prayer, I'm curious about the source for this part about witches and medicine men.
p. 145/146
The next morning, Oona/Corpse joins Angel in her greeting of the sun. Though she moves in the same ways that Angel does, she isn't listening to Angel. Her thoughts are about her parents, her suicide, and her dad, in particular. She whispers to Hovering Oona and seems to be gaining insights into her family dynamics and her own well-being.
Again: what is the author's source for the way that Angel is shown in her movements? Turning to N/S/W doesn't jibe with what I know of the greeting that Navajos do at dawn. Some nations do have a directional greeting. In this part of the story, readers assume the voyeuristic gaze that Corpse had earlier. As a Native woman, this part makes me uncomfortable. I don't think author imagined a Native reader, or Native views on exploitation of Native spirituality.
p. 150
Dr. Yazzie talks with Oona/Corpse, telling her that it looks like she's had a hard time. She says "Don't tell me you can see I've died." He says that it isn't hard to see, and then nods towards her shoulder where Hovering Oona is perched. He tells her:
"I have a rock in my pocket. It speaks to me."
And,
"It tells me you're a good person. That you're going to be ok."
Clearly, Dr. Yazzie is a mystical Indian, too. This is the talking rock of the Net Galley blurb.
p. 154
Corpse goes to "Circle" which is a gathering that happens once a week. Mr. Handler sits beside her. She tells him about Dr. Yazzie's rock. They're seated in chairs arranged in a circle. Dr. Yazzie comes in and sits on the floor in the center of the circle. Dr. Benson (the flute master) rises from his chair and plays. All heads are bowed. Corpse gets goosebumps and then comes fully aware of Hovering Oona's view, and how Hovering Oona "constantly reasoned, doubted, judged" Oona. Oona/Corpse whispers to Hovering Oona that she has to stop. Oona/Corpse reaches to her chest, to the "slice" through which Hovering Oona had left at the start of the story. Hovering Oona darts down and enters but doesn't like it in there and takes off again. When the lights come back up, everyone is staring at Oona.
Oona is definitely healing, and it is due in large part to these mystical Indians and their flute music. My guess it that people will dismiss my concerns. Overall, I can hear them say, this is a book about healing from suicide. How that happens, to them, doesn't matter. It reminds me of so many books. Cole in Touching Spirit Bear is healed thru similar Indian ways. In that story, he comes to terms with his bullying behavior. It is top of many lists about bullying. The stereotyping of Native people doesn't matter to people who are intent on using the book with bullies. People are staring at Oona, we'll learn later, because they saw Hovering Oona.
p. 164
Another mealtime. Oona/Corpse is sitting with the kids, where they are talking about William's time at a summer camp at Harvard. People said to him "I didn't know Indians wore normal clothes." Oona says "Seriously? You believe they knew that little about Indians? That's impossible."
It is odd that Oona is incredulous. Recall she was wondering about the kid at the conference who was in a shirt and tie? That aside, her remark is interesting given what she says next about mascots.
The conversation moves to a discussion of the Washington DC pro football team mascot, the Cleveland Indians logo, and, the Chiefs. William says "Headdresses? Just feathers are religious for us." They laugh, and Corpse laughs with them but thinks to herself that it isn't funny at all, and wonders why she never noticed these things before.
Not having noticed problems with mascots before sounds a lot like the person at Harvard who wondered about Indians wearing normal clothes. It is hard to know just what to make of the things that Oona thinks and says.
p. 178
Oona/Corpse tells Angel there's no water there, but Oona tells her there is, under their feet. She goes on:
"In Navajo tradition, we have Tonenili. He's responsible for rain, sleet, and snow. He also causes thunder and lightning. Often at ceremonies he's there in a costume of spruce branches, playing the part of a clown. He sprinkles water around. Especially during night chants. Maybe he's been speaking to you, trying to heal you."
This, I think is the "minor deity" of the Net Galley blurb. I'm doubtful that Angel would have told Corpse that much detail about Tonenili, but as before, what is the source for this? That the word "costume" is used makes me think that the source might be an anthropology text written by an outsider.
p. 183
At breakfast, Oona/Corpse is with Angel. Oona sees Dr. Yazzie with his hand in his pocket and starts wondering to herself about the rock. Angel says "What?" Oona says "nothing."
Does Angel's "what" to Corpse suggest that Angel can hear her thoughts? Maybe Oona was not wondering to herself. Maybe she was actually speaking her thoughts aloud.
p. 185
Angel and Oona/Corpse go for a hike. Oona asks Angel about the girl who had a witch in her room and learns that the room she is in was that girl's room. Oona asks Angel:
"A medicine man cleansed my room?"
Angel nodded.
"Does that stuff linger? Like could his power cleanse me?"
Angel seemed to sort out her thoughts in the road ahead of them. "When you first came here, you scared me," She looked over her shoulder, right at me [Hovering Oona]. "I worried you might have the ghost sickness and you might take me with you."
"Me? Is a ghost like a witch? Is that what that girl saw? Is that why everyone was staring at me?
"It's complicated. It's not good to talk about these things. They have power."
"Do you think a medicine man could cure me? My hands and feet have been tingling since Circle."
Angel tells her that she doesn't think Oona needs a medicine man anymore because she's healing herself.
I don't know where to start in analyzing that conversation. Angel shares information but also says it isn't good to talk about these things. She's right--Native peoples guard some things very carefully, but she chose to share some of it with Oona. Lucky for Oona! As before, I wonder about Sappenfield's source for this material.
p. 185
On their hike, Angel holds out an eagle feather to Oona and says:
"This is for all the things you've survived."
No! Angel can't legally give Oona an eagle feather. It is illegal for people who are not Native to have eagle feathers. Info here:

http://www.fws.gov/eaglerepository/

This law is info 101 to Native people, and especially those who would be at NAPS.
-----
At that point, I stopped taking notes. I did read it, all the way to the end. Though the book goes on for another hundred-plus pages, the story location shifts when Mr. Handler and Oona leave the school. They were there for one week. Angel and William return at the very end, at Oona's graduation.
There's more analysis to do--the depictions of Gabe (Oona's boyfriend) and the family maid (she's Mexican), and the use of Spanish in various places. Some of it doesn't sound quite right to me. I'll close this post with something I said earlier:
I hate that NAPS and kids there were used
by Sappenfield for this book.
It feels like a violation. The school and
kids are only a magical device that
serves the white protagonist.
It isn't "just fiction" that Sappenfield, or any writer is doing, when they write a story. Some fictions affirm existing stereotypes. Some create new problems for Native people to deal with. It doesn't have to be that way. Writers---you can do better. Editors---so can you!
Last: If something I've said is unclear (or if there are typos!), do let me know. I welcome your question, corrections, and comments.

Editor's Note: The original post for this review had an error in the title. This is a reposting of the review with the correct title (the word 'where' was replaced with 'who').
By: Stacey Shubitz, on 9/21/2014
Blog:
TWO WRITING TEACHERS
(
Login to Add to MyJacketFlap
)
JacketFlap tags:
centers
,
mentor texts
,
revision
,
tcrwp
,
Alexandra Marron
,
inquiry
,
middle school
,
upper elementary school
,
Add a tag
Inquiry-based centers introduce kids to mentor texts while helping them find their own mentor texts.
By: Daniella Frangione, on 9/21/2014
Blog:
OUPblog
(
Login to Add to MyJacketFlap
)
JacketFlap tags:
*Featured
,
Books
,
Current Affairs
,
Middle East
,
Politics
,
arab spring
,
democratization
,
Egypt
,
islamist
,
Islamist movement
,
Muslim Brotherhood
,
Shadi Hamid
,
Temptations of Power
,
Add a tag
With turmoil in the Middle East, from Egypt's changing government to the emergence of the Isalmic State, we recently sat down with Shadi Hamid, author of Temptations of Power: Islamists and Illiberal Democracy in a New Middle East, to discuss about his research before and during the Arab Spring, working with Islamists across the Middle East, and his thoughts on the future of the region.
In your recent New York Times essay "The Brotherhood Will Be Back," you argue that there is still support for the mixing of religion and politics, despite the Muslim Brotherhood's recent failure in power. So do you see a way for Egypt to achieve stability in the years ahead? Can they look toward their neighbors (Jordan, Tunisia?) for a positive example?
Cultural attitudes toward religion do not change overnight, particularly when they've been entrenched for decades. Even if a growing number of Egyptians are disillusioned with the way Islam is "used" for political gain, this does not necessarily translated into support for "secularism," a word which is still anathema in Egyptian public discourse. One of my book's arguments I is that democratization not only pushes Islamists toward greater conservatism but that it also skews the entire political spectrum rightwards.
In Chapter 3, for instance, I look at the Arab world's "forgotten decade," when there were several intriguing but ultimately short-lived democratic experiments. Here, the ostensibly secular Wafd party, sensing the shift in the country toward greater piety, opted to Islamize its political program, something which was all too obvious (perhaps even a bit too obvious) in its 1984 program. It devoted an entire section to the application of Islamic law, in which the Wafd stated that Islam was both "religion and state." The program also called for combating moral "deviation" in society and purifying the media of anything contradicting the sharia and general morals. The Wafd party also supported the supposedly secular regime of Anwar Sadat's ambitious effort in the late 1970s and early 1980s to reconcile Egyptian law with Islamic law. Led by speaker of parliament and close Sadat confidant Sufi Abu Talib, the initiative wasn't just mere rhetoric; Abu Talib's committees painstakingly produced hundreds of pages of detailed legislation, covering civil transactions, tort reform, criminal punishments, as well as the maritime code.
The point here is that the Islamization of society (itself pushed ahead by Islamists) doesn't just affect Islamists. Even Egypt's president, former general Abdel Fattah al-Sissi, cannot escape these deeply embedded social realities.
Egypt is de-democratizing right now, but the Sissi regime, unlike Mubarak's, is a popular autocracy where the brutal suppression of one particular group — the Muslim Brotherhood and other Islamists — is cheered on by millions of Egyptians. Sissi, then, is not immune from mass sentiment. A populist in the classic vein, Sissi seems to understand this and, like the Brotherhood, instrumentalizes religion for partisan ends. In many ways, Sissi's efforts surpass those of Islamists before him, asserting great control over al-Azhar, the premier seat of Sunni scholarship in the region, and using the clerical establishment to shore up his regime's legitimacy. Sissi has said that it's the president's role to promote a "correct understanding" of Islam. His regime has also been politically ostentatious with religion in its crackdown against the Gay community, leading one observer to note that
Religion is a powerful tool in a deeply religious society and Sissi, whatever his personal inclinations, can't escape that basic fact, particularly with a mobilized citizenry.
Looking at the region more broadly, there are really no successful models of reconciling democracy with Islamism, at least not yet, and this failure is likely to have long-term consequences on the region's trajectory. Turkish Islamists had to effectively concede who they were and become something else — "conservative democrats" — in order to be fully incorporated in Turkish politics. In Tunisia, the Islamist Ennahda party, threatened with Egypt-style mass protests and with the secular opposition calling for the dissolution of parliament and government, opted to step down from power. The true test for Tunisia, then, is still to come: what happens if Ennahda wins the next scheduled elections, and the elections after that, and feels the need to be more responsive to its conservative base? Will this lead, again, to a breakdown in political order, with secular parties unwilling to live with greater "Islamization"?
You began your research on Islamist movements before the start of the Arab Spring. How did your project change after the unrest in 2011? What book did you think you would write when you began living in the region — and what did it become after the revolutions?
I began my research on Islamist movements in 2004-5, when I was living in Jordan as a Fulbright fellow. These were movements that displayed an ambivalence toward power, to the extent that they even lost elections on purpose (an odd phenomenon that was particularly evident in Jordan). Power, and its responsibilities, were dangerous. After the Islamic Salvation Front dominated the first round of the 1991 Algerian elections, and with the military preparing to intervene, the Algerian Islamist Abdelkader Hachani warned a crowd of supporters: "Victory is more dangerous than defeat." In a sense, then, I was lucky to be able to expand the book's scope to cover the tumultuous events of 2011-3, allowing me to explore evolving, and increasingly contradictory, attitudes toward power. Because if power was dangerous, it was also tempting, and so this became a recurring theme in the book: the potentially corrupting effects of political power, a problem which was particularly pronounced with groups that claimed a kind of religious purity that transcended politics. The book became about these two phases in the Islamist narrative, in opposition and under repression, on one hand, and during democratic openings, on the other. And then, of course, back again. I knew the military coup of 3 July 2013 and then the Rabaa massacre of 14 August — a dark, tragic blot on Egypt's history — provided the appropriate bookend. The Brotherhood had returned to its original, purer state of opposition.
The Arab Spring also provided an opportunity to think more seriously and carefully about the effects of democratization. Would democratization have a moderating effect on mainstream Islamist movements, as the academic and conventional wisdom would suggest? Or was there a darker undercurrent, with democratization unleashing ideological polarization and pushing Islamists further to the right? I wanted to challenge a kind of cultural essentialism in reverse: that Islamists, like its ideological counterparts in Latin America or Western Europe, would be no match for "liberal democracy," history's apparent end state. Any kind of determinism, even the liberal variety, would prove problematic, especially for us as Americans with our tendency to believe that the process of history would overwhelm the whims of ideology. In a way, I wanted to believe it too, and for many years I did. As someone who has long been a proponent of supporting democracy in the Middle East, this puts me in a bit of a bind: In the Middle East, democracy is simply less attractive. Yes. And now, since the book has come out, I've been challenged along these very lines: "Maybe democracy isn't so good after all… Maybe the dictators were right." Well, in a sense, they were right. But this is only a problem if we conceive of democracy as some sort of panacea or short-term fix. Democracy is supposed to be difficult, and this is perhaps where the comparisons to the third-wave democracies of the 1980s and 1990s were misleading. The divides of Arab countries were "foundational," meaning that they weren't primarily "policy" problems; they were the more basic problems of the State, its meaning, its purpose, and, of course, the role of religion in public life, which inevitably brings us back to the identity of the State. What kind of conception of the Good should the Egyptian or Tunisian states be promoting? Should the state be neutral or should it be a state with a moral or religious mission? These are raw, existential divides that hearken back more to 1848 than 1989.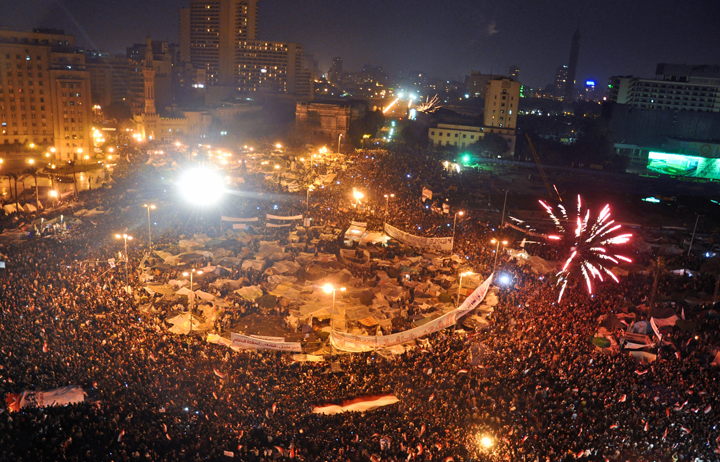 You conducted many interviews to research Temptations of Power. How did the interviews craft your argument — whether you were speaking with political leaders, activists, students, or citizens? Feel free to mention some examples.
Spending so much time with Islamist activists and leaders over the course of a decade, some of whom I got to know quite well, was absolutely critical. And this book — and pretty much every thing I know and think about Islamist movements — has been informed and shaped by those discussions. I guess I'm a bit old-fashioned that way; that to understand Islamists, you have to sit with them, talk to them, and get to know them as individuals with their own fears and aspirations. This is where I think it's important for scholars of political Islam to cordon off their own beliefs and political commitments. Just because I'm an American and a small-l liberal (and those two, in my case, are intertwined), doesn't mean that Egyptians or Jordanians should be subject to my ideological preferences. If you go into the study of Islamism trying to compare Islamists to some liberal ideal, then that's distorting. Islamists, after all, are products of their own political context, and not ours. So that's the first thing.
Second, as a political scientist, my tendency has always been to put the focus on political structures, and the first half of my book does quite a bit of that. In other words, context takes precedence: that Islamists — or, for that matter, Islam — are best understood as products of various political variables. This is true, but only up to a point and I worry that we as academics have gone too much in this direction, perhaps over-correcting for what, decades ago, was a seeming obsession with belief and doctrine.
When religion is less relevant in our own lives, it can be difficult to make that jump, to not just understand — but to relate — to its meaning and power for believers, and for those, in particular, who believe they have a cause beyond this life. But I think that outsiders have to make an extra effort to close that gap. And that, in some ways, is the most challenging, and ultimately rewarding, aspect of my work: to be exposed to something fundamentally different. I think, at this point, I feel like I have a good grasp on how mainstream Islamists see the world around them. What I still struggle with is the willingness to die. If I was at a sit-in and the army was coming in with live fire, I'd run for the hills. And that's why my time interviewing Brotherhood members in Rabaa — before the worst massacre in modern Egyptian history — was so fascinating and forced me to at least try and transcend my own limitations as an analyst. Gehad al-Haddad — who had given up a successful business career in England to return to Egypt — told me was "very much at peace." He was ready to die, and I knew that he, and so many others, weren't just saying it. Because many of them — more than 600 — did, in fact, die.
Where does this willingness to die come from? I found myself pondering this same question just a few weeks ago when I was in London. One Brotherhood activist, now unable to return to Egypt, relayed the story of a protester standing at the front line, when the military moved in to "disperse" the sit-in. A bullet grazed his shoulder. Behind him, a man fell to the ground. He had been shot to death. He looked over and began to cry. He could have died a martyr. He knew the man behind him had gone to heaven, in God's great glory. This is what he longed for. As I heard this story, it couldn't have been any more clear: this wasn't politics in any normal sense. Purity, absolution. This was the language of religion, the language of certainties. Where politics, in a sense, is about accepting, or at least coming to terms, with impossibility of purity.
Are you working on any new publications at the moment?
I'm hoping to build on the main arguments in my book and look more closely at how the inherent tensions between religion and mundane politics are expressed in various contexts. This, I think, is at least part of what makes Islamists so important to our understanding of the Middle East. Because their story is, in some ways, the story of a region that is breaking apart because of the inability to answer the fundamental questions of identity, religion, God, citizenship, and State-ness. One project will look at how various Islamist movements have responded to a defining moment in the Islamist narrative — the military coup of July 3, 2013, which has quickly replaced the Algerian coup of 1992 as the thing that always inevitably comes up when you talk to an Islamist. In some ways, I suspect it will prove even more defining in the long-run. Algeria, as devastating as it was, was still somehow remote (and, ironically enough, the Muslim Brotherhood's Algerian offshoot allowed itself to be co-opted by the military government throughout most of Algeria's "black decade").
This time around, there are any number of lessons to be learned. One response among Islamists is that the Brotherhood should have been more confrontational, moving more aggressively against the "deep state" instead of seeking temporary accommodation. While others fault the Brotherhood for not being inclusive enough, and alienating the very allies who had helped bring it to power. But, of course, these two "lessons" are not mutually exclusive, with many believing that the Brotherhood — although it's not entirely clear how exactly this would work in practice — should have been both more aggressive and more inclusive.
You recently went on a US tour to promote and discuss Temptations of Power­ — any recent discussion items, comments or questions which supported your conclusions or refined your thinking that you would like to share?
During the tour, I've really enjoyed the opportunity to discuss the more philosophical aspects of the book, including the "nature" of Islam, liberalism, and democracy. These are contested terms; Islam, for instance, can mean very different things to different people. A number of people would ask about Narendra Modi, India's democratically-elected prime minister and somewhat notorious Hindu nationalist. Here's someone who, in addition to being illiberal, was complicit in genocidal acts against the Muslim minority in Gujarat. But an overwhelming number of Indians voted for him in a free, democratic process. There's something inspiring about accepting electoral outcomes that might very well be personally threatening to you. Another allied country, Israel, is a democracy with strong (and seemingly stronger) illiberal tendencies. Popular majorities
In some sense, the tensions between liberalism and democracy are universal and trying to find the right balance is an ongoing struggle (although it's more pronounced and more difficult to address in the Middle Eastern context). So it makes little sense to expect a given Arab country to become anything resembling a liberal democracy in two or three years, when, even in our own history as Americans, our liberalism as well as our democracy were very much in doubt at any number of key points. (I just read this excellent Peter Beinart piece on our descent into populary-backed illiberalism during World War I. Cincinnati actually banned pretzels).
At the same time, looking at other cases has helped me better grasp what, exactly, makes the Middle East different. For example, as illiberal as Modi and the BJP might be, the ideological distance between them and the Congress Party isn't as much as we might think. In part, this is because the Hindu tradition, to use Michael Cook's framing, is simply less relevant to modern politics. As Cook writes, "Christians have no law to restore while Hindus do have one but show little interest in restoring it." Islamists, on the other hand, do have a law and it's a law that's taken seriously by large majorities in much of the region. The distinctive nature of "law" — and its continued relevance — in today's Middle East does add a layer of complexity to the problem of pluralism. This gets us into some uncomfortable territory but I think to ignore it would be a mistake. Islam is distinctive in how it relates to modern politics, at least relative to other major religions. This isn't bad or good. It just is, and I think this is worth grappling with. As the region plunges into ever greater violence, with questions of religion at the fore, we will need to be more honest about this, even if it's uncomfortable. This, sometimes, can be as simple as taking religion, and "Islam" in particular, more seriously in an age of secularism. I'm reminded of one of my favorite quotes, which I cite in the book, from the great historian of the Muslim Brotherhood, Richard Mitchell. The Islamic movement, he said, "would not be a serious movement worthy of our attention were it not, above all, an idea and a personal commitment honestly felt."
Heading image: Protesters fests toward Pearl roundabout. By Bahrain in pictures, CC-BY-SA-3.0 via Wikimedia Commons.
The post An interview with Shadi Hamid appeared first on OUPblog.
By:
Beth Kephart
, on 9/21/2014
Blog:
Beth Kephart Books
(
Login to Add to MyJacketFlap
)
JacketFlap tags:
Fairmount Water Works
,
Flow Festival
,
FLOW: The Life and Times of Philadelphia's Schuylkill River
,
Philadelphia City Hall
,
Philadelphia from on high
,
Philadelphia Inquirer
,
Philadelphia sidewalks
,
Add a tag
I had planned to title this post "Two Weddings, One Singer, and a Tower," but things got rearranged this morning when it became clear that all the photos I took during my yesterday-long city jaunt are stuck on a malfunctioning photo stick. Imagine, then, that you are glancing at images of newly married happiness, Old City art, a Reading Market singer, and Philadelphia's now-famous pop-up beach. If I can rescue the photos from oblivion. I will share such things in time.
In the meantime, I moved from writing about
sidewalks and nearly subterranean Philadelphia
last month in the
Inquirer
to writing about Philadelphia from on high (City Hall) this time around. That story can be found
here.
Today, following morning worship with my dad and a happy-making baby shower with dear friends, I'll be back in the city, on the banks of the Schuylkill, for the
FLOW Festival with Fairmount Water Works
, where a variety of artists are gathering in celebration of the river. Drip Drums, Sonic States, Splash Organ, and Fishway River Net Flood Stories will all be on display, and the day will end with a Grand Finale Light Show that will include, in multimedia fashion, words from
Flow: The Life and Times of Philadelphia's Schuylkill River.
Look for my neon green walking shoes, end of spectacular day.
Posted on 9/21/2014
Blog:
the Literary Saloon
(
Login to Add to MyJacketFlap
)
JacketFlap tags:
Add a tag
In the Independent on Sunday Christopher Folwer [sic ?] continues their admirable long-running series on overlooked literature with installment nr. 242 -- considering (some of) what still remains Untranslated (into English).
I am, of course, always thrilled when folks point to the enormous amount of great and interesting literature that has not yet been translated into English; recall PEN's wonderful PEN recommends-page (which they seem to have ditched recently, sigh ...) or Scott Esposito's Translate this Book ! selection at the Quarterly Conversation (and note that some titles from both these lists now are available in English, which is wonderful). However, I'd be more impressed if, for example, Folwer didn't spend a paragraph explaining:
A friend from the Netherlands once told me: "If you want to understand who we are as a nation, you must read Character, written in 1938 by Ferdinand Bordewijk." The Dutch classic concerns a bailiff who tyrannically rules over the slums of Rotterdam, and the ambitious son who becomes a lawyer in order to destroy him. A keystone of 20th-century literature in its own country, it's impossible to find in an English translation. A film version won the Oscar for Best Foreign Film in 1998, but the book is still unavailable.
I understand that folks may currently be boycotting Amazon.com and hence don't do a simple book search there, but come on, you don't need a fact-checker to know (or at least figure out) that Peter Owen published E.M.Prince's translation of this in 1966, and that Ivan R. Dee reprinted it in 1999; my copy ($7.50 at Strand, purchased August, 2007), pulled from my bookshelf and beside my laptop on my desk as I write this, belies the fact that: "it's impossible to find in an English translation"; see the Ivan R. Dee
publicity page
, or get your own copy at
Amazon.com
or
Amazon.co.uk
.
And, yes, the Bordewijk may be a Dutch keystone -- but it's a widely-circulated-in-English one, and given how much else
really
isn't available in English (just from the Dutch: a pile of Gerard Reve, for one; J.J. Voskuil's epic
Het Bureau
for another; pretty much anything by local favorite A.F.Th. van der Heijden for a lot more ...), well ... not the greatest example.
Well, at least Folwer has some other nice catches, right ? I mean:
By contrast, Angel Ganivet's masterpiece about the Latin temperament, Idearium Español, remains untranslated.
Yes ! Where is the translation of that Ángel Ganivet masterpiece ?!??
Oh ... wait. Right there: Eyre & Spottiswoode published J.R. Carey's translation in 1946, as
Spain: an interpretation
. With an introduction by R.M.Nadal.
So, yeah, worst researched (and fact-checked) 'literary' article of the week -- as the only two supposedly untranslated titles he explicitly mentions turn out to have been translated. I hope they get their money back, because that is some beyond-belief shoddy work. (And people complain about 'book-bloggers' .....) And a real disservice and wasted opportunity, because there's so much that really hasn't been made available in English yet.
(I was going to note that, while Folwer accurately notes that: "The mass of Holocaust literature, novels in Yiddish, Norwegian, German, Baltic, and Eastern European languages remains untranslated", that this is perhaps not the greatest untranslated issue/oversight to be concerned about -- valuable though it no doubt is, there seems to be a reasonable amount of Holocaust literature available in English -- and maybe a peek beyond the merely European (everything Folwer talks about is European ...) is warranted. But, as the above examples show, this article is is no way to be taken seriously, so why bother arguing points like that ..... They should just pull it and kill it and put us out of our misery. And maybe try commissioning authors who have a vague idea of what they're writing about.)
Posted on 9/21/2014
Blog:
the Literary Saloon
(
Login to Add to MyJacketFlap
)
JacketFlap tags:
Add a tag
At Guernica Philip Zimmerman has a Q & A with Daniel Kehlmann: Forging the Artist.
Kehlmann's novel F recently came out in English (to surprisingly little notice so far), but in this interview he also reveals -- shockingly, to me -- that he messed with the ending of Me and Kaminski in the English translation:
I wrote an ending with a lot less pathos for the English version. I didn't really rewrite it, but I cut it down to a few paragraphs, much more minimalistic, sort of a Raymond Carver thing.
Apparently, you see:
German can take a lot more pathos than English can.
Aw, come on, Danny, give the Amis a proper dose of pathos and see what happens .....
Read the rest of this post
By: Alice, on 9/21/2014
Blog:
OUPblog
(
Login to Add to MyJacketFlap
)
JacketFlap tags:
*Featured
,
Current Affairs
,
Images & Slideshows
,
Law
,
Online products
,
Politics
,
international day of peace
,
Oxford Historical Treaties
,
Randall Lesaffer
,
World Peace Day
,
Add a tag
From their remotest origins, treaties have fulfilled numerous different functions. Their contents are as diverse as the substance of human contacts across borders themselves. From pre-classical Antiquity to the present, they have not only been used to govern relations between governments, but also to regulate the position of foreigners or to organise relations between citizens of different polities.
The backbones of the 'classical law of nations' or the jus publicum Europaeum of the late 17th and 18th centuries were the networks of bilateral treaties between the princes and republics of Europe, as well as the common principles, values, and customary rules of law that could be induced from the shared practices that were employed in diplomacy in general and in treaty-making in particular. Some treaties, particularly the sets of peace treaties that were made at multiparty peace conferences — such as those of Westphalia (1648, from 1 CTS 1), Nijmegen [Nimeguen] (1678/79, from 14 CTS 365), Rijswijk [Ryswick] (1697, from 21 CTS 347), Utrecht (1713, from 27 CTS 475), Aachen [Aix-la-Chapelle] (1748, 38 CTS 297) or Paris/Hubertusburg (1763, 42 CTS 279 and from 42 CTS 347) — gained special significance and were considered foundational to the general political and legal order of Europe.
This interactive map shows a selection of significant peace treaties that were signed from 1648 to 1919. All of the treaties mapped here include citations to their respective entries in the Consolidated Treaty Series, edited and annotated by Clive Parry (1917-1982). (Please note that this map is not intended to be an exhaustive representation of the most important peace treaties from this period.)
Headline image credit: Dove. CC0 via Pixabay.
The post Peace treaties that changed the world appeared first on OUPblog.
By:
Mattias Adolfsson
, on 9/21/2014
Blog:
Mattias
(
Login to Add to MyJacketFlap
)
JacketFlap tags:
Add a tag
from the big sketchbooks of Mattias Adolfsson a 24 page over-sized booklet (6 double sided posters i.e 12 images) with removable elastic band binding and removable title and colophon sticker:
all copies ordered in September are signed and doodled!
(38$ with worldwide shipping)
http://mattiasa.blogspot.se/p/larger-than-line.html
By:
Betsy Bird
, on 9/21/2014
Blog:
A Fuse #8 Production
(
Login to Add to MyJacketFlap
)
JacketFlap tags:
Videos
,
book trailers
,
Ed Spicer
,
IFLA
,
Kate DiCamillo
,
Lisa Von Drasek
,
star wars
,
Video Sunday
,
Add a tag
Howdy, folks.  I have news for you.  Did you have any idea that a children's literature online show called KidLit TV was in the works?  Nor did I until I stopped by Roxie Munroe's studio the other day.  She informed me that man-about-town Rocco Staino had been by with an honest-to-goodness film crew to talk to her about this new series. Calling itself, "The video resource for the greater kidlit community" it's launching this fall.  Here's the first video so far:
Okay. I admit it. I'm a sucker for cute kids.  Thank goodness they don't do many lemonade stands in my neighborhood or I'd be without a dime in my pocket.  So when I saw this video about the Dr. Seuss Wants You! Indiegogo campaign, I was hooked.  These gals are trying to raise funds so that their school library can have its very own librarian.  Resist their cuteness if you can!
Thanks to AL Direct for the link.
You know what I love?  Shakespeare.  You know what I love even more than Shakespeare?  Graphic novels.  You know what I love even more than Shakespeare and graphic novels?  Book trailers.  Now all three of the things I love have combined in this trailer for The Stratford Zoo Presents MacBeth.  I have read and loved the book (Lady MacBeth as a spotted animal = brilliance).  Originally premiering on Watch. Connect. Read., do be so good as to enjoy it.
Many of you have probably seen this but the IKEA BookBook ad is rather charming.
Which, in turn, is not too dissimilar from this faux Amazon Prime Air Launch ad.
Thanks to Michael Stusser for the link.
Ooo.  Lisa Von Drasek!  Now that she's moved to Minnesota (I am not even kidding when I say how envious I am) I don't get to see her around and about anymore.  Fortunately somebody out there (U of M, presumably) did this kickin' recording of her conversation with Kate DiCamillo.  For those of you more familiar with Kate, come for the DiCamillo, stay for the Von Drasek.
By the way, this is the first I've ever heard of IFLA.  Anyone else out there feel as out of it as me?
Good old Ed Spicer. Not only does he come out for every book signing I do in Michigan but he records my blabberings and puts them online.  This recent posting went up in conjunction with Wild Things but was filmed several years ago.  If you're interested in me with the talkety talk, enjoy.
Thanks, Ed!
As for today's Off-Topic Video, I am thoroughly indebted to Dan Santat.  It's the final ceremony of Star Wars done without the soundtrack.  As my friend Dan McCoy said of it, "Over and above the comedy, this actually let me see Star Wars with new eyes, for the first time in decades, which is amazing."
Many thanks to Dan Santat for the vid.
By: RachelM, on 9/21/2014
Blog:
OUPblog
(
Login to Add to MyJacketFlap
)
JacketFlap tags:
*Featured
,
Books
,
Humanities
,
Philosophy
,
Psychology & Neuroscience
,
Daniel Kahneman
,
David Wood
,
Erik Wielenberg
,
John Mackie
,
Joshua Greene
,
moral injury
,
moral knowledge
,
morality
,
Robust Ethics
,
scotland
,
system 1 processing
,
world war 1
,
Add a tag
Traveling through Scotland, one is struck by the number of memorials devoted to those who lost their lives in World War I. Nearly every town seems to have at least one memorial listing the names of local boys and men killed in the Great War (St. Andrews, where I am spending the year, has more than one).
Scotland endured a disproportionate number of casualties in comparison with most other Allied nations as Scotland's military history and the Scots' reputation as particularly effective fighters contributed to both a proportionally greater number of Scottish recruits as well as a tendency for Allied commanders to give Scottish units the most dangerous combat assignments.
Many who served in World War I undoubtedly suffered from what some contemporary psychologists and psychiatrists have labeled 'moral injury', a psychological affliction that occurs when one acts in a way that runs contrary to one's most deeply-held moral convictions. Journalist David Wood characterizes moral injury as 'the pain that results from damage to a person's moral foundation' and declares that it is 'the signature wound of [the current] generation of veterans.'
By definition, one cannot suffer from moral injury unless one has deeply-held moral convictions. At the same time that some psychologists have been studying moral injury and how best to treat those afflicted by it, other psychologists have been uncovering the cognitive mechanisms that are responsible for our moral convictions. Among the central findings of that research are that our emotions often influence our moral judgments in significant ways and that such judgments are often produced by quick, automatic, behind-the-scenes cognition to which we lack conscious access.
Thus, it is a familiar phenomenon of human moral life that we find ourselves simply feeling strongly that something is right or wrong without having consciously reasoned our way to a moral conclusion. The hidden nature of much of our moral cognition probably helps to explain the doubt on the part of some philosophers that there really is such a thing as moral knowledge at all.
In 1977, philosopher John Mackie famously pointed out that defenders of the reality of objective moral values were at a loss when it comes to explaining how human beings might acquire knowledge of such values. He declared that believers in objective values would be forced in the end to appeal to 'a special sort of intuition'— an appeal that he bluntly characterized as 'lame'. It turns out that 'intuition' is indeed a good label for the way many of our moral judgments are formed. In this way, it might appear that contemporary psychology vindicates Mackie's skepticism and casts doubt on the existence of human moral knowledge.
Not so fast. In addition to discovering that non-conscious cognition has an important role to play in generating our moral beliefs, psychologists have discovered that such cognition also has an important role to play in generating a great many of our beliefs outside of the moral realm.
According to psychologist Daniel Kahneman, quick, automatic, non-conscious processing (which he has labeled 'System 1′ processing) is both ubiquitous and an important source of knowledge of all kinds:
'We marvel at the story of the firefighter who has a sudden urge to escape a burning house just before it collapses, because the firefighter knows the danger intuitively, 'without knowing how he knows.' However, we also do not know how we immediately know that a person we see as we enter a room is our friend Peter. … [T]he mystery of knowing without knowing … is the norm of mental life.'
This should provide some consolation for friends of moral knowledge. If the processes that produce our moral convictions are of roughly the same sort that enable us to recognize a friend's face, detect anger in the first word of a telephone call (another of Kahneman's examples), or distinguish grammatical and ungrammatical sentences, then maybe we shouldn't be so suspicious of our moral convictions after all.
The good news is that hope for the reality of moral knowledge remains.
The good news is that hope for the reality of moral knowledge remains. – See more at: http://blog.oup.com/?p=75592&preview=true#sthash.aozalMuy.dpuf
In all of these cases, we are often at a loss to explain how we know, yet it is clear enough that we know. Perhaps the same is true of moral knowledge.
Still, there is more work to be done here, by both psychologists and philosophers. Ironically, some propose a worry that runs in the opposite direction of Mackie's: that uncovering the details of how the human moral sense works might provide support for skepticism about at least some of our moral convictions.
Psychologist and philosopher Joshua Greene puts the worry this way:
'I view science as offering a 'behind the scenes' look at human morality. Just as a well-researched biography can, depending on what it reveals, boost or deflate one's esteem for its subject, the scientific investigation of human morality can help us to understand human moral nature, and in so doing change our opinion of it. … Understanding where our moral instincts come from and how they work can … lead us to doubt that our moral convictions stem from perceptions of moral truth rather than projections of moral attitudes.'
The challenge advanced by Greene and others should motivate philosophers who believe in moral knowledge to pay attention to findings in empirical moral psychology. The good news is that hope for the reality of moral knowledge remains.
And if there is moral knowledge, there can be increased moral wisdom and progress, which in turn makes room for hope that someday we can solve the problem of war-related moral injury not by finding an effective way of treating it but rather by finding a way of avoiding the tragedy of war altogether. Reflection on 'the war to end war' may yet enable it to live up to its name.
The post The problem with moral knowledge appeared first on OUPblog.
Bianca Schulze
, on 9/21/2014
Blog:
The Children's Book Review
(
Login to Add to MyJacketFlap
)
JacketFlap tags:
Giveaways
,
Alissa Heyman
,
Book Giveaway
,
Dancing
,
featured
,
Fractured Fairy Tales
,
Justin Gerard
,
Sterling Children's Books
,
Unicorns
,
Add a tag
By:
Enter to win a copy of Twelve Dancing Unicorns, written by Alissa Heyman and illustrated by Justin Gerard. Giveaway begins September 21, 2014, at 12:01 A.M. PST and ends October 20, 2014, at 11:59 P.M. PST.
By: Reaper, on 9/21/2014
Blog:
Guide to Literary Agents
(
Login to Add to MyJacketFlap
)
JacketFlap tags:
Add a tag
I thought it was strong. The voice in the memory was not as powerful at first but it got there. You made me wonder, then dislike the MC but still think he didn't deserve what he got. Then at the end I had nothing but sorrow for him even though I was smiling for his simple pleasures. In a quick short work you took me on a roller coaster and I loved it.
By: Alethea Allarey, on 9/21/2014
Blog:
Read Now Sleep Later
(
Login to Add to MyJacketFlap
)
JacketFlap tags:
Children's Books
,
Add a tag
A Bed for Kitty by Yasmine Surovec
ISBN 10: 1596438630
ISBN 13: 978-1596438637
Publication date: 23 September 2014 by Roaring Brook Press
Category: Children's Picture Book
Keywords: Cats
Format: Hardcover, ebook
Source: Finished paperback copy from publisher
I dare you not to squee while reading A Bed for Kitty! I adore Yasmine Surovec's Cat vs. Human blog. She doesn't update as often as she used to, but that may be because she is busy making picture books now, and I can't fault her for that!
Surovec draws upon her extensive cat-mom experience to come up with this adorable picture book. The story is very simple. You can find Kitty sleeping everywhere--in boxes, on books, on random pieces of furniture and clothing--everywhere except her actual bed. Eventually Chloe figures out a solution to get Kitty to sleep in the bed like she's supposed to.
I especially relate to this since it took months before our cat would sleep in the comfy bed we bought for her. This story is true to life! I love this book's design, particularly the endpapers which I think would make brilliant desktop wallpaper. The colors are cheerfully bright, and the humor gently understated.
For more cat humor, check out Yasmine's blog at www.catversushuman.com.
I received this book for free from Macmillan for review purposes.
By: Reaper, on 9/20/2014
Blog:
Guide to Literary Agents
(
Login to Add to MyJacketFlap
)
JacketFlap tags:
Add a tag
Interesting and well written take Noodlebug. In your second to last paragraph you have Jessa watching the blood ooze from her own head rather than her neighbors. Normally I read right past those but that one made me pause and reread. Otherwise, very nicely done.
By: Augie, on 9/20/2014
Blog:
Guide to Literary Agents
(
Login to Add to MyJacketFlap
)
JacketFlap tags:
Add a tag
Man, did I ever laugh picturing this event! These two stupids make me laugh! Thanks k.spicer.
By: Augie, on 9/20/2014
Blog:
Guide to Literary Agents
(
Login to Add to MyJacketFlap
)
JacketFlap tags:
Add a tag
margi33, thanks for your comments. I couldn't let the given prompt go away without some Tony and Mo mobster humor! Thanks!
By: Augie, on 9/20/2014
Blog:
Guide to Literary Agents
(
Login to Add to MyJacketFlap
)
JacketFlap tags:
Add a tag
Just got back from a wedding and on my way across the country for another one. Funny how folks get exhausted "putting on" the appropriate face at these events. I missed this small community where I know folks by their writing, not by their event appropriate face. I have been reading all week, just no time to respond. Thanks Kerry!
By:
Lynne Chapman
, on 9/20/2014
Blog:
An Illustrator's Life For Me!
(
Login to Add to MyJacketFlap
)
JacketFlap tags:
conference
,
sketching
,
teaching
,
Urban Sketchers
,
workshop
,
Add a tag
So, I thought I'd tell you a bit about the Afraid of Colour? sketching workshops I ran for the Urban Sketchers Symposium, in beautiful Paraty. Things were rather more dramatic than I'd anticipated...
Even before I left the UK, the weather forecasters were saying that my first and main teaching day was going to be dreadful weather. They predicted heavy rain and they weren't wrong.
I had one 3.5 hour workshop first thing and another all afternoon. My allocated spot was lovely -a grassy area by the harbour, with colourful boats...
...and the lovely houses we found all over the historic area, with brightly coloured windows and doors.
I guided my group there on Thursday morning and found a nice shady spot under a tree, where we sat on the grass.
I briefed them in and did a very quick demo of using colour before line (you can read more about the specific exercises of the workshop in my post about the dry-run I did in Sheffield):
People had just got settled and begun painting when it started - huge raindrops.
One, two... then, all at once, a deluge!
We were SO lucky. I was one of the few instructors whose workshop spot had a rain bolt-hole. There was a lot of flapping and squealing and scrabbling around, gathering up gear, but we all made it under the cover of the empty fish-market before any damage was done.

It was a bit grubby, but housed us all easily and we had views out, so that was fine.
All around us the rain came down and thunder boomed above our heads. It all added a certain drama and we had a great time. It was a lovely group. The 3 exercises went well and I briefed in the last one with a slightly longer demo piece:
I had been slightly concerned about having enough time, because of wanting to do 3 different exercises, but my spot was so close to the Casa da Cultura (the symposium's base-camp) that we got there in a couple of minutes, so I even had a little time left over at the end of the workshop and squeezed in an impromptu demo of how to use the watercolour pencils, by drawing one of the group Ievgen:


He was one of the symposium's sponsors, from PenUp:
At the end, we took this lovely group shot. Big smiles all round. Excellent.
After lunch, I met group number 2 back at the Casa de Cultura. But as soon as we got outside, we realised we had a problem. Though my spot was just around the corner, there was no crossing the road - it was like Venice!

Now, we had already noticed that Paraty has an unusual relationship with the tides. The streets are all created from huge stones and dip in the middle, enabling the sea to flow in and out. This would originally have been a great way to clean the streets twice daily.

This is more how it usually looks at high tide, an easy paddle, with crossing places at high points:
But that day there was a freak, extra-high tide and things went a bit crazy. All the instructors were in the same boat, trailing crocodiles of sketchers down the narrow pavements, trying to find a way to get to where they needed to be:
It took my group about 15 minutes and in the end involved us walking along the top of a narrow harbour wall, an inch under-water in places, with sea either side! The sky was about to burst again, so we headed back to the fish market. I did my quickie demo again, then people got painting. A few worked out on the grass, but we suddenly realised: the water was still rising and they were now cut off from the rest of us!

They paddled through to join us before things got worse but, 5 minutes later, we saw it was STILL rising and was about to inundate the floor of the fish market. So the whole group had to paddle back out onto the grass again, where we finished the workshop on our own island.
Some people were fretting about ever getting back to civilisatiion!
It was all a bit distracting, but I soldiered on, knowing the tide would go back out eventually. Luckily it wasn't raining, but it was now really windy and we were all freezing (dressed for Brazil, not Sheffield!!).

As soon as we were able, we got ourselves into a cafe to warm up. It was a slightly ragged end to the workshop, but quite an experience all round. Luckily my Saturday morning slot was normal - nice, sunny, Brazil weather, no floods:
Thank goodness. It was so lovely to sit out on the grass to brief everyone in and do my quickie-demo:
I had some really lovely feedback from people about the workshop and the handouts I'd created so, despite a certain amount of interesting adversity, in the end I think it was all a big success. Phew.
Here I am with my 'sunshine' group:
Thanks to everyone who opted for my workshop (you always fret that nobody will...). I hope you all enjoyed it as much as I did and picked up at least something from my package of colour tips. I miss you all!
By: Lissa Waller-Carlino, on 9/20/2014
Blog:
Guide to Literary Agents
(
Login to Add to MyJacketFlap
)
JacketFlap tags:
Add a tag
This is inspiring. Thank you for sharing! Congratulations! I will be ordering your book.
By:
jules
, on 9/20/2014
Blog:
Seven Impossible Things Before Breakfast
(
Login to Add to MyJacketFlap
)
JacketFlap tags:
Uncategorized
,
Add a tag
Hi, dear kickers. The illustrations I had planned to share today aren't up, because I had some issues with the image files. Well, most of the images are fine, but two of them are not, so I'll just wait. I'll get that fixed soon (I hope) and post about the book another day.
But since posting without images is just not something I can tolerate here at 7-Imp, I'm sharing a piece of art my 10-year-old made. She and her sister are all the time drawing ninja cats, and this particular image cracks me up. It's the age-old narrative of good vs. evil. This time it's Ninja Cat vs. Angel Cat. Who will win?
Note for any new readers: 7-Imp's 7 Kicks is a weekly meeting ground for taking some time to reflect on Seven(ish) Exceptionally Fabulous, Beautiful, Interesting, Hilarious, or Otherwise Positive Noteworthy Things from the past week, whether book-related or not, that happened to you. New kickers are always welcome.
* * * Jules' Kicks * * *
Forgive me for this super short post, but I'm going to let kicks 1 to 7 be sleep. Sleep when you really need it. I've had a long, busy day, and I'm going to put myself to bed.
But please do tell me: What are YOUR kicks this week? I always enjoy reading them.
Display Comments
By: Olga Garcia Echeverria, on 9/20/2014
Blog:
La Bloga
(
Login to Add to MyJacketFlap
)
JacketFlap tags:
Add a tag
Olga García Echeverría 



There is an elderly man on our block who loves to feed birds. My girlfriend and I call him Mr. Tom because he is not much of a talker and "Tom" is pretty much what we could get out of him. Every morning, at around 7:00 AM, Mr. Tom drives his Cadillac to the small "park" in the middle of our street. I say "park" in quotes because it is more like an island of grass with some palm trees, benches, and a sandbox.
Mr. Tom only lives a few houses away from this island of grass and sand, but he needs the car to transport the huge sacks of bird seed that he unloads from the trunk. After Mr. Tom has unloaded the sacks, he drags them to the sandbox, opens them, dumps them, and then carefully proceeds to rake the seeds into the sand, creating ripples and patterns on the ground. Mr. Tom is very systematic and serious when he does this. Once, our dog ran into the sandbox while Mr. Tom was raking, and he got terribly bothered, as if someone had just ruined a masterpiece he was creating. All we could do was apologize profusely and try to explain to our dear little dog that the park and the sandbox were off limits in the early mornings.

Because I don't want to bother him, I have always hesitated to ask Mr. Tom why he does what he does. Yet, it's been a lingering question in my mind since I moved here four years ago. Why do you feed the birds? I imagine the cost of feeding so many pigeons on a regular basis costs a pretty penny. This past Monday morning, as Mr. Tom was packing up and getting ready to leave the park, I rushed over to greet him. He was, as always, both civil and curt. Good morning. Goodbye. It's as if he's on a mission, and he doesn't have time for chitchat or bullshit.
Excuse me, can I ask you a quick question?
I blurted out as the pigeons swooped around us, enjoying their morning seeds. He was already in the driver's seat and getting ready to start his car, so I did not wait for a response.
Why do you do it? Feed these birds every morning?

He paused and looked at me as if the question had caught him off guard.
I like birds,
he said turning on his ignition.
For a few seconds his words hovered in the air between us and I thought that was all I was going to get, but then he added,
When I first moved to this neighborhood 20 years ago, the birds around here were so starved they hardly had any feathers. They have plenty of feathers now. Some people feed stray cats. Others dogs. I feed birds. Have a nice day,
he said as he waved goodbye and began to drive away.

Thanks to Mr. Tom I call our block The Pigeon Capital of Los Angeles. Often when I leave for work in the mornings, there are dozens of birds perched on telephone wires and more dozens circling the sky. So many well-fed pigeons bring forth the hawks, who cruise the sky regularly, waiting for the right moment to strike. Then there is El Arbol de Las Palomas, where about a half dozen doves hang out and nest. Our street is literally the land of rustling wings. And at times, it is the land of gangs of birds, perched high, gawking. It's reminiscent of Hitchcock's
The Birds
, which is one of my favorite movies, so I don't much mind the ominous quality of having so many winged creatures looming.

The downfall, though, is all the bird shit--white-greyish airborne turds that fall like miniature bombs and splotch whatever they touch. Few on the block escape these droppings. Depending on where we park or which way the winds blew (do winds actually blow in LA?), our cars may or may not get plastered. I used to get angry when my car got bombed. Bird shirt calcifies very quickly under the LA sun, and it eats car paint.

It's a pain to have to be wiping bird shit on a regular basis, but I admire Mr. Tom and his 20-year devotion way too much to complain or ask him to stop. Feeding the birds of Lincoln Heights is his ritual. Maybe it's what keeps him alive or feeds his happiness. It definitely keeps the pigeons and doves in our neighborhood happy, and by extension the red-tail hawks. And despite the caca-inconvenience, I cannot deny how spectacular the sky looks when so many pigeons are flying in choreographed circles, swooping down to the sandbox and then back up into the urban sky.




*An earlier version of this blog was posted at wingingitinla.blogspot.com
By: k.spicer, on 9/20/2014
Blog:
Guide to Literary Agents
(
Login to Add to MyJacketFlap
)
JacketFlap tags:
Add a tag