As of November 20, 2012 (that is, Midnight Eastern Time tonight) I am closed to queries. I will reopen to queries January 7, 2013.

If I already have your work, you should hear from me by January 7. (That's the point of taking the break, I have to catch up!)


I'm sorry to say that I cannot respond to new queries sent during this time.

The exceptions will be: work that I've requested -- conference material -- client or editor referrals -- and people I actually know in real life. If this is you, please be sure you've said so, along with the word Query, IN THE SUBJECT LINE of your email. Otherwise, your query will be deleted.

For all other regular queries, please feel free to try any of my colleagues at Andrea Brown Lit, or else try me again in January.

Thanks again for thinking of me in regard to your work.

Wishing you all the best, and Happy Holidays,

Jennifer Laughran
Andrea Brown Literary Agency
Display Comments
By:
sketched out
, on 12/9/2013
Blog:
sketched out
(
Login to Add to MyJacketFlap
)
JacketFlap tags:
stuff
,
children's illustration illustration
,
christmas
,
draw
,
drawing
,
HoHoDooDa
,
HoHoDooDa 2013
,
holiday
,
Holiday Sketch a Day
,
humor
,
pun
,
sketch
,
sketching
,
snow bank
,
snowman
,
Add a tag
"Snow Bank"
 I'm not at home tonight. So I doodled with an actual pencil instead of my Wacom stylus, took a photo of it with my iPhone and am now agonizingly posting with said iPhone using WordPress app.
Way cool or horribly obnoxious? You decide.
Display Comments
By: Lisa Taylor, on 12/9/2013
Blog:
ALSC Blog
(
Login to Add to MyJacketFlap
)
JacketFlap tags:
Blogger Lisa Taylor
,
Bloggers
,
Children's Literature (all forms)
,
Slice of Life
,
Add a tag
It's December – the time to ponder the best books of 2013, and to wonder which ones will receive the coveted awards of January.
It's also time to come clean and admit the books still languishing on your TBR pile.
What book did you want to, plan to, or have to read this year … but didn't?
Here are the two that I most regret not having read this year:
Rooftoppers by Katherine Rundell (Simon & Schuster)
Serafina's Promise by Ann E. Burg (Scholastic)
So, now that I've made you (and me!) feel guilty, take heart – we have 21 days left until next year.  Grab a book and start reading!
Luckily for me, I'll be reviewing the audiobook version of Rooftoppers soon for a magazine, and I've got time to squeeze in Serafina's Promise.  How about you?  
By: Tara Smith, on 12/9/2013
Blog:
TWO WRITING TEACHERS
(
Login to Add to MyJacketFlap
)
JacketFlap tags:
slice of life
,
writing
,
Add a tag
"A writer is a person who cares what words mean, what they say, how they say it. Writers know words are their way towards truth and freedom, and so they use them with… Read More →
By:
Gail Gauthier
, on 12/9/2013
Blog:
Original Content
(
Login to Add to MyJacketFlap
)
JacketFlap tags:
author appearances
,
CCLC-Connecticut Children's Lit Calendar
,
Add a tag
Author Lynda Mullaly Hunt will be speaking at the Barnes & Noble in Glastonbury this Sunday at 2:00 PM. Writing talk, raffles, and book signing are all on the agenda.
By: Karen Maxwell, on 12/9/2013
Blog:
Write From Karen
(
Login to Add to MyJacketFlap
)
JacketFlap tags:
Book Corner
,
Add a tag
I can't read enough.
According to my Goodreads.com account, I've read 43 books this year (so far). I'm assuming that's correct, why would Good Reads lie to me?
Honestly, I would have guessed half that many. I really feel like I've dropped the reading ball this year. But right now? I can't read enough. I'm absorbed. I CRAVE reading. I CAN'T WAIT to bury my nose in a book.
I CAN'T WAIT to get away from real life.
Not that real life is bad, per se. I have a great life. But it's dull – wait – no it's not. Not really. I'm not unhappy. The boys are living their lives but not causing us stress. Kevin and I are fine. Its just … I don't know – I like to use my imagination. I love submersing myself in a really good story. I love picturing the characters and quietly inserting myself into the story somewhere – a shadowy character with no lines.
I've been reading a lot of ebooks – in fact, I haven't held a real book in … months (years?) I ADORE my Kindle. It's not a fancy one – just the no-frills, cheap, paperwhite basic Kindle that comes with ads because I was too cheap to pay the extra price to remove them. It's no bigger than a real paperback book and I take it with me everywhere – it no longer bothers me to wait for anything, in fact, I sort of hope I HAVE to wait so I will have an excuse to pull my Kindle out and bury my nose in a book. (Or stare at a screen).
I read it on my lunch hour (actually, it's only 30 minutes and that's when I actually take a lunch). In fact, I often find myself going over my 30 minutes because I just need to finish this one paragraph / page / chapter.
I used this website a lot at the beginning of the year – they give away ebooks from lesser-known authors. I actually like that, it gives me a chance to read stories on the fringe of society.
But they're not professionally edited and after a while, I just got too impatient with the misspelled words and sloppy format.
Then I discovered that my local library checked out ebooks and I've been in HEAVEN ever since. I haven't paid for a book in probably two years.
However. I feel that trend is nearing the end, too. There are many books I've been interested in that are part of a series and the entire series is not available through my local library, so, I'll most likely splurge and buy the ebook sequels on Amazon.
Which is why many authors like having their books being loaned out by the libraries – because then someone like me comes along and BUYS more of their work.
BONUS.
Even now, I'm thinking about the current story I'm reading and feeling antsy to get back to it. It's not exciting and not especially easy to read, but it's interesting in a sort of drowsy, charming way.
But only 43 books this year? I feel like I've failed. It should be higher. My goal is to make it higher next year.
But I feel overwhelmed sometimes – there are SO MANY good stories to read and SO LITTLE time.
I better get busy.
Filed under:
Book Corner
By: Leila Roy, on 12/9/2013
Blog:
Bookshelves of Doom
(
Login to Add to MyJacketFlap
)
JacketFlap tags:
A/V
,
Add a tag
Blog:
(
Login to Add to MyJacketFlap
)
JacketFlap tags:
Uncategorized
,
5-star review
,
Amazon.com
,
Gift Ideas
,
Girls Sports
,
Grant Overstake
,
Half price ebook
,
Inspirational Sports Stories
,
Kansas Farm Life
,
Kindle Matchbook
,
Maggie Steele
,
Maggie Vaults Over the Moon
,
Middle Grade Fiction
,
Pole Vault Fiction
,
Recommended sports books for teens
,
Sports Stories
,
Track and Field Stories
,
Add a tag
By: Grant Overstake, on 12/9/2013
Blog:
(
Login to Add to MyJacketFlap
)
JacketFlap tags:
Uncategorized
,
5-star review
,
Amazon.com
,
Gift Ideas
,
Girls Sports
,
Grant Overstake
,
Half price ebook
,
Inspirational Sports Stories
,
Kansas Farm Life
,
Kindle Matchbook
,
Maggie Steele
,
Maggie Vaults Over the Moon
,
Middle Grade Fiction
,
Pole Vault Fiction
,
Recommended sports books for teens
,
Sports Stories
,
Track and Field Stories
,
Add a tag
By: Grant Overstake, on 12/9/2013
By: Stefanie, on 12/9/2013
Oh, how I loved MaddAddam, the conclusion to Margaret Atwood's series of books that began with Oryx and Crake. It had been awhile since I read the other two and I was a little worried my memory would be fuzzy. It was fuzzy on the details, which is a shame because the details are so very good. But for the big picture, I did okay especially since there is a lovely synopsis of the first two books helpfully provided at the start of MaddAddam
If you have read the first two books you will know that they both end at the same place. The story in Oryx and Crake and Year of the Flood take place during the same time period but are just told from two different points of view, the insider view of Jimmy and the outsider view of Toby and God's Gardeners. MaddAddam starts right where the first two end. Our narrator, once again is Toby, a member of the God's Gardener group, late thirties to early forties, and one resilient woman. I love Toby. I often like characters in books, though it is never a requirement, however, I rarely love them or identify with them. But Toby, sometimes I thought, if things were different, I could totally be her. I'd want to be her. Or her best friend. We could pull weeds in the garden together and talk to the bees. We'd get on really well.
Here is an easy, non-spoiler way to tell you what the book is about:
There's the story, then there's the real story, then there's the story of how the story came to be told. Then there's what you leave out of the story. Which is part of the story too.
All of these things are woven seamlessly throughout the book and you can see it all unfolding, and it is a wonderful and amazing thing. I didn't notice them right away, but when it started to dawn on me what was going on it greatly increased my pleasure.
And then there is Atwood's humor. I laughed out loud so many times, especially once the helpful Fuck was introduced. When you call out "Oh Fuck!" he rushes immediately to your aid. Toby had to make up a story about Fuck for the Crakers, the bioengineered and completely innocent humans created to populate the earth after a plague designed to kill the rest of the humans was unleashed on the world. Believe me, it's a hoot. In fact, many of the interactions between the human humans and the Crakers are funny.
Given the end of the world as we know it scenario the book plays out you'd think it might be depressing. While there are deadly serious parts of the story, the book ends on a hopeful note. No, humans and the world will never be the same again, but that isn't necessarily a bad thing.
One of the scary things about the series of books though is that Atwood based everything in them on real technology and real-world events. She may have taken some of it beyond what is currently possible, but she does it in a logical way so the reader isn't left thinking, "No way! That's impossible!" You can see the seeds of much of it in her Flipboard MaddAddam's World.
I am sad the series is done, I enjoyed it so much. I plan to read it all again sometime, one after the other, instead of having to wait a few years in between. Meanwhile, I look forward to finding out what's up her sleeve for her next book.
Filed under:
Books
,
Reviews
,
SciFi/Fantasy
Tagged:
Margaret Atwood
By: Elizabeth Kennedy, on 12/9/2013
Blog:
About.com Children's Books
(
Login to Add to MyJacketFlap
)
JacketFlap tags:
Add a tag
I've added another book to my directory of Award-Winning Historical Fiction for Middle Grade Readers. There are now 14 books on the two-page list. The book I added is Dragon's Gate by Laurence Yep; it's a 1994 Newbery Honor Book. Librarian Jennifer Kendall recommends Dragon's Gate, which is part of the Golden Mountain Chronicles series, for ages 8 to 12. Yep's novel, set in 1867, includes both Chinese and American history in the coming-of-age story of a Chinese boy named Otter.
(Cover art courtesy of HarperCollins)
Dragon's Gate for Kids 8 to 12 originally appeared on About.com Children's Books on Monday, December 9th, 2013 at 23:47:50.
Permalink | Comment | Email this
By: Jeanne Lyet Gassman, on 12/9/2013
The Cambridge Writers' Workshop invites writers of all stripes (Poets! Fictioneers! Memoirists! Journalists! Essayists! Dramatists! Genre-benders!) to submit to CREDO: An Anthology of Manifestos and Sourcebook for Creative Writing. Writers are invited to submit their personal aesthetic philosophies and manifestos for the anthology, writing exercises and prompts that have helped to kick-start their imagination, and short essays on the art of writing, reading, and being creative. Please send us a brief (7 pages max) submission in one of the following categories:

I. Credos:

Writing manifestos, rules to live by, artist creeds, hand-written notes to self, aphorisms earned, and personal philosophies on what makes good writing work and why. If you have ever typed or scrawled out a manifesto, we would like to see it. Feel free to send us manifestos for creative writing that you have drawn up for yourself or for your writing group. We accept typed written credos, hand-written lists, and even collages that demonstrate your aesthetic philosophy.

II. Writing Exercises:

We would like you to send us writing exercises, prompts, or any practices that have helped energize and motivate your creative writing practice. Is there a daily ritual you do to kickstart your imagination? Are there writing exercises and prompts that you keep on going back to or to use in class with your students? We are interested in your favorite writing exercises. Please send us original writing exercises or prompts, or please write to us about how your favorite published writing exercises work.

III. Essays on Writing Advice:

We are looking for essays that describe the writing process, essays on creative arts communities, salon culture, and advice on creative writing. What has helped you sustain and catalyze your writing career? What has inspired you, from reading the works of your favorite authors, experimenting with new forms, finding communities of writers, experience with social media and writing, etc.? We welcome any essays on creative writing between 5-7 pages.

Please also include: A brief biography of 200 words or less.

SUBMISSIONS PERIOD: October 15, 2013 - January 15, 2014

Submit here.

Follow us on Twitter @CamWritersWkshp

Facebook.
By: Jeanne Lyet Gassman, on 12/9/2013
Call for Poems: Floating Bridge Review

Help Wanted: The Poetry of Work
Work – or the lack of it – shapes our personalities, our days, and our health. It defines our status. Floating Bridge Review #7 seeks poems concerned with the interplay of labor and identity: first jobs, lay-offs, job hunting, unemployment, hard labor, happy hour, housework, sex work, volunteer work, retirement.

Submission guidelines:

E-mail up to three previously unpublished poems as a single Microsoft Word document or single PDF file. Put FBR7 SUBMISSION in the subject line of your e-mail and be sure to include your mailing address.
Send to:

floatingbridgepressATyahooDOTcom (Change AT to @ and DOT to.) No cover letter needed, but please include a brief bio.

Deadline: March 31, 2014.

We accept simultaneous submissions, but ask that you notify us immediately if the work is accepted for publication elsewhere.

Floating Bridge Review is published by Floating Bridge Press. The guest editor for Floating Bridge Review #7 is Elizabeth Austen, author of "Every Dress a Decision" (Blue Begonia Press).
By:
Roberta Baird
, on 12/9/2013
Blog:
A Mouse in the House
(
Login to Add to MyJacketFlap
)
JacketFlap tags:
fortune
,
sketch
,
www.robertabaird.com
,
a mouse in the house
,
artwork
,
children's illustration
,
HoHoDooDa
,
holiday
,
illustration
,
roberta baird
,
sketches
,
animals
,
black and white
,
cat
,
Add a tag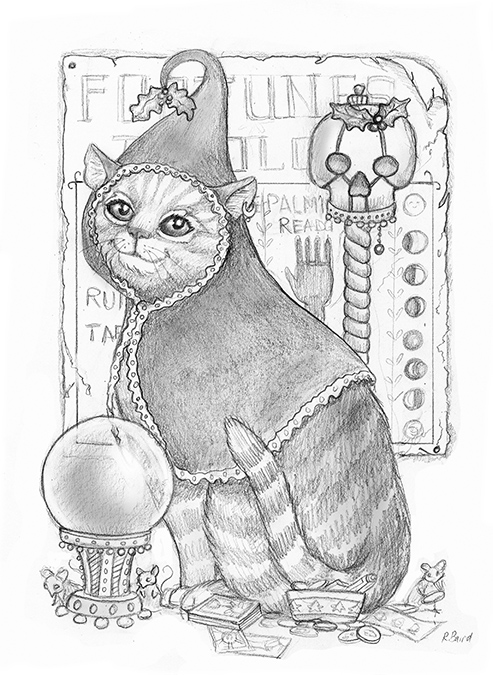 The Great Gitana will tell your Yuletide fortune for but a few shillings.
By: Jeanne Lyet Gassman, on 12/9/2013
Tidal Basin Review invites submissions of poetry, fiction, non-fiction, and visual art for the next issue, "2084." This call is related to George Orwell's prophetic novel, 1984. Not only do we ask you to reflect upon modern-day "Big Brother" in America; we also invite work that speculates on what our surveilled existence will be like in the U.S. 100 years after 1984.

Tidal Basin Review will accept submissions for this call from December 1, 2013 – January 31, 2014. Any submissions received after this deadline will not be considered and will be discarded. The response times vary. The standard response time is 2 (two) months.

Tidal Basin Review considers work in English, which has not been previously published. Tidal Basin Press, Inc. acquires North American Serial Rights, First Electronic Rights, and Electronic Archival Rights. Publication rights revert back to the author upon publication of work in an issue of Tidal Basin Review.

We accept simultaneous submissions, however, please notify us immediately upon acceptance of your work elsewhere via the Submission Manager.

For poetry submissions, submit 1-3 poems totaling no more than 5 pages in one single file in doc., rtf, or .pdf format.

For prose submissions, submit one (1) short story or one (1) stand alone novel chapter or creative non-fiction piece of no more than 2,500 words in one single file in doc., rtf, or .docx format.

For visual art, please submit an original, unpublished art sample of no more than 5 (five) images (any single image may not exceed 4 MB) in .jpeg format only. Please be prepared to provide a digital version (300 dpi) via email in the case your artwork is selected.

You may include biographical information in the "Comments" section.

By: Jeanne Lyet Gassman, on 12/9/2013
Call for Poetry: Woman Made Gallery Literary Series
Theme: Balance vs. Imbalance in a Changing World
Reading: Sunday, February 2, 2014 1:30 – 3:30 pm
Submission Deadline: December 22, 2014
Woman Made Gallery's first art exhibit of the year is Equilibrium: Art for a Changing World. The exhibit seeks to explore the tensions, demands and challenges inherent in living in a rapidly changing world: from environment, population, politics to social and cultural trends.
The poetry reading in conjunction with this exhibit, will also explore Balance and Imbalance in the context of change. Do you take the idea of "maintaining equilibrium" to suggest achieving healthy balance OR maintaining the status quo? What might change look like? Writers are encouraged to interpret this theme broadly.
Selections will be made with an eye to assembling a program that represents a diversity of poets, styles, and approaches to the theme.
Selected poets MUST be available to read in person.
Please send 4 – 6 poems on the theme ALONG WITH a 50 to 75 word bio, IN THE BODY OF AN E-MAIL to:
galleryATwomanmadeDOTorg (Change AT to @ and DOT to .)
by December 22, 11:59 p.m.
We will make every effort to inform those chosen of our decision by December 30. Although we can't afford to pay readers, this is a great opportunity to sell books and read with other talented people in a very special environment.
For more information, visit our
website
.
By: Leila Roy, on 12/9/2013
Blog:
Bookshelves of Doom
(
Login to Add to MyJacketFlap
)
JacketFlap tags:
Books - Fantasy
,
Books - Science Fiction
,
Books - YA
,
Add a tag
...at Tor:
These projects and their teams are all attempting to address the need for greater diversity in the fiction available to young people in particular—for teens of all kinds to be able to 'see themselves' in stories—and as the main character, not just the best friend or minor supporting character who assists the straight white able-bodied American protagonist along their journey.

Publications like Kaleidoscope and Inscription, then, are not only useful in producing new material for the teen readers out there, but also in helping to raise awareness in the publishing community of the needs of young readers.
By: Leila Roy, on 12/9/2013
Blog:
Bookshelves of Doom
(
Login to Add to MyJacketFlap
)
JacketFlap tags:
A/V
,
Books - YA
,
Add a tag
From Deadline:
Ridley Scott has optioned screen rights to Fae, the young adult fantasy bestseller written by sibling authors Colet and Jasmine Abedi. The title was published last summer by Diversion Books and is the first in a trilogy. Protagonist Caroline Ellis reaches 16, a birthday that triggers the battle fated for centuries between the Dark and Light Fae, forcing her to confront who she is and discover whether her tumultuous relationship with Devilyn Reilly, who's battling the power of the Dark within him, will destroy them both along with humanity.
(via Chrissy)
By: Leila Roy, on 12/9/2013
Blog:
Bookshelves of Doom
(
Login to Add to MyJacketFlap
)
JacketFlap tags:
Books
,
News
,
Add a tag
As 2013 draws to a close, we give you our second-annual look at the scuffles, controversies, and feisty debates that have helped keep the literary world lively over the past year. Among this year's conflicts, presented here in rough chronological order, a few themes emerge: clashes over the function of online literary criticism, questions about gender and literature, and struggles over who controls an artist's legacy and fortune. A few of the items show what happens when closed-mindedness leads to controversy; others stand as proof that people are still engaged and passionate about the state of literature.
I can't help but notice that there's not much kidlit/YA stuff up there, and I KNOW that there must have been SOMETHING. There've been a lot of conversations about gender and about privilege, but I can't think of any out-and-out brawls.
I had such a weird year, though, that I'm probably forgetting stuff: remind me so I can revisit the dramz?
By: Leila Roy, on 12/9/2013
Blog:
Bookshelves of Doom
(
Login to Add to MyJacketFlap
)
JacketFlap tags:
Books - Fantasy
,
Books - YA
,
Kirkus
,
Add a tag
...I wrote about Alyxandra Harvey's A Breath of Frost, which was a LITTLE bit confused and a LOT long, but overall, quite fun:
Over the course of that night, she finds out that A) magic is real, B) she's a witch, C) she's suspected of being a MURDEROUS witch by D) a mysterious Order that has it in for her, E) everything she knows about her mother is a lie, and F) Cormac Fairfax, the jerk of a guy who broke her heart months ago knows all about all of it.
By:
Susanne Gervay
, on 12/9/2013
Blog:
Susanne Gervay's Blog
(
Login to Add to MyJacketFlap
)
JacketFlap tags:
News
,
SCBWI
,
author Lindy Batchelor
,
author Nathan Luff
,
author Toni Brisland
,
Belinda Murrel's Lulu Bell
,
Canberra - Federal Capital by Tracey Hawkins
,
Con-Nerd by Oliver Phommavanh
,
Fearless by Sarah Davis
,
Fearless illustrated by Sarah Davis
,
Firefighters by Sue Whiting
,
Ghost Boy by Felicity Pulman
,
Jodie Wells-Slowgrove author
,
Lulu Bell By Belinda Murrell illustrated by serena Geddes
,
Marjorie Crosby-Fairall
,
Oliver Phommavanh
,
Rudolf the red nosed Reindeer
,
Saurus Street by Tony Flwoers
,
SCBWI Australia East and New Zealand
,
The Hughenden
,
The Hughenden Boutique Hotel
,
Tony Flowers illustrator
,
Wai Chim author
,
Add a tag
By: Dave, on 12/9/2013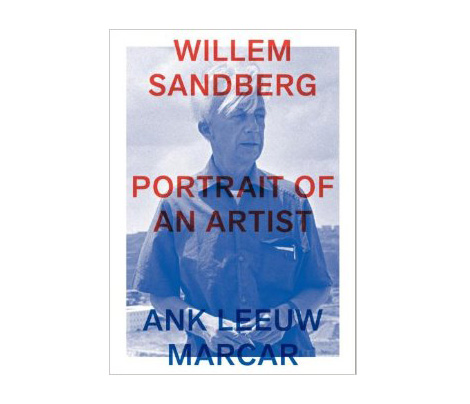 I'm looking forward to the upcoming US release of Willem Sandberg: portrait of An Artist – a new new book from the Dutch publisher Valiz.
From the Publisher:
"After the Second World War, Willem Sandberg (NL, 1897–1984) transformed the Amsterdam Stedelijk museum into a dynamic centre for modern and innovative art and culture. He did this with exceptional creativity and in close collaboration with artists and architects. Sandberg had distinct ideas about heading up a museum for modern and contemporary art, about the importance of art, about dealing with artists and about his work as typographic designer, but also about social responsibility and community.
This book is based on interviews with Sandberg (from 1971 and 1981) and offers first-hand insight into questions such as: what does the task of museum director entail; how does art criticism work; what is the essence of being an artist; what does the ideal museum architecture look like; and what is the role of art and the museum in society?"
Pre-order a copy at Amazon.
Disclosure: Some of the links in the post above are "affiliate links." This means if you click on the link and purchase the item, we will receive an affiliate commission. Regardless, we only recommend products or services we use personally and believe will add value to our readers.
—-
Also worth viewing…
Recently Received books
Made Quarterly
Il Sole 24
Not signed up for the Grain Edit RSS Feed yet? Give it a try. Its free and yummy.

Share on Facebook
Thanks to The Art of Getting Started
for being this week's sponsor.
By: Edi, on 12/9/2013
Blog:
Crazy Quilts
(
Login to Add to MyJacketFlap
)
JacketFlap tags:
Me Being Me
,
Birthday Party Pledgedge
,
courage
,
diversity
,
technology
,
Add a tag
I didn't post my usual rambling post yesterday, so here it goes today!
I'm working from home this week, working to get an article completed and ready for submission. I've got to clear my mind and my 'to do' list so I can concentrate on what I need to get done.
I've been stalling.
My mind was struck by wanderlust forever ago and I think of writing in small European city where I can visit markets for fresh meats and cheeses and sip hot beverages at a bistro while working late. Or take a long afternoon walk in a tropical hillside to refresh my thoughts after hours of working. These four walls aren't working for me right now!
I've found other, short projects that might get me started.
It doesn't help that I'm writing about places in YA lit! Or, does it?!
Around this time of year, I work with Zetta Elliott to complete a list of YA fiction books written and published by African American authors. So, far I've identified all of 22 books. We do typically identify books that were missed throughout the year, however, that's a frightfully small number.
Dr Jonda C. McNair release the current edition of Mirrors and Windows newsletter which features informational texts and a profile of author/illustrator Steve Jenkins.  I've placed the pdf in Google Drive to make it available, however if it is not accessible, email me at crazyquilts at hotmail dot com and I'll be glad to forward a copy.
A completely separate publication that came out this week is Windows and Mirrors: Reading Diverse Children's Literature by Dr. Sarah Park Dahlen in the online publication Gazillion Voices.
Despite the statistics, today's diverse children have more options to see their experiences reflected in children's literature. White children, too, have many more opportunities to learn about experiences other than their own. In this essay, I primarily (but not exclusively) discuss Asian American children's literature to highlight principles for meaningful multicultural content, as well as point out some of the persisting problems, with the ultimate goal of encouraging you to pick good books for young people, especially during this coming holiday season. Given that 3,000-5,000 children's books in many different genres for a range of reading levels are published each year, I hope to provide you with some principles and guidelines for critically evaluating children's literature and thinking about our role in supporting and promoting diverse, high-quality stories for all young people.
I recently wrote about the impracticability of expecting students to express their desire for books with characters of their own ethnicity. This is anecdotal statement is something I hope to research further. Why are some young children able to indicate an interest in a book based upon the race of the character while others are not? How and when do children develop racial awareness? My interest deepened when I read an article shared by @WritersofColour on Twitter. The article written by @hiphopteacher posed a much more reflective analysis into why children of colour are less likely to write about their own ethnicity.
In her essay 'Playing in the Dark', Toni Morrison argues that "the readers of virtually all of American fiction have been positioned as white." (Morrison 1992:xiv) We might ask if the same is true of children's literature and how that might affect children's relationship to story-writing.
All in all, giving the young people in your life a book (or books!) written by authors of color this holiday season sounds like a gift worth giving. It would be a great time to donate books by authors of color to your local school or public library, too. Young adult books perfect for giving can be found on my annual booklists and books for all ages of children can be found on the BirthdayPartyPledge.
Teachers and students will equally appreciate learning apps for those tablets Santa places under the tree this year. Consider these 10 (mostly free) apps for documenting learning.
 #NPRBlacksinTech continues on the Tell Me More blog through 20 December. The series is well worth following because there are continuous 'day in the life' posts giving readers insights into real life experiences of Blacks in technology. This is so valuable to young people who need to see real life role models! This linkwill take you to the postings on Twitter and you do not have to have an account to read them.
I have another recent post which lists young adult literature from South Africa. In looking at the list you may wonder why J. L. Powers was included as the only non African on the list. Reading her recent post will help you understand why.
… my classmates and friends were the children of recent immigrants or immigrants themselves–some documented and some undocumented. Migrant workers followed the power lines next to our house to go work in the chile fields of southern New Mexico. I witnessed firsthand the injustices of our economic system that encouraged migrant labor, did not pay migrants sufficient wages to support their families, and made it necessary for those who did bring their families to live in our country in poverty and without the protection of legal rights despite working back-breaking jobs every day. These were people I knew. These were people I went to school with, young men I had crushes on, girlfriends I shared secrets with.
I've been getting a lot of blogging done in the past week, however that trend isn't going to continue. BFYA makes its final selections at ALA Midwinter in January and I have more books to read than I have days to read them. No, I will not be blogging much at all! I will take a break on 21 January for Cookies and Cocktails with my sister. Hopefully, the weather will be mild enough for me to drive over to spend the day cooking, eating, drinking and making merry!
You may remember that my word this year is 'courage'.  I have a better understanding of this virtue and I've become more aware of times when my courage fails me. I'm more unwilling to let myself be a coward. I'm a bit more likely to speak up, lean in and move forward. Yet, I still struggle with picking up that phone. I don't know what it is about the phone, but using it takes a special kind of courage for me!
I've found several people including writers and publishers who are going to write about courage in a series that will appear here beginning 21 December. It's definitely something you won't want to miss!
For now, I have some researching to do!
"From caring comes courage."Lao Tzu
Filed under:
Me Being Me
Tagged:
Birthday Party Pledgedge
,
courage
,
diversity
,
technology
By: Leila Roy, on 12/9/2013
Blog:
Bookshelves of Doom
(
Login to Add to MyJacketFlap
)
JacketFlap tags:
A/V
,
Books - Classics
,
Books - Fantasy
,
Books - Juvenile
,
Add a tag
From the Hollywood Reporter:
CBS Films has picked up the rights and acquired an accompanying pitch by Patrick Melton and Marcus Dunstan, the duo wrote a slew of the Saw horror movies.

...

Melton and Dunstan will now write the script, which will use the horror folktale anthology as a jumping off point and incorporate some of the book's short stories, while concentrating on a group of kids who band together to save their town from living nightmares.
I would really, really like for it to be A) good and B) scary. 
But... I can't say that I'm not extremely worried that it'll be a dud.
By:
Author: Scotti Cohn
Illustrator: Susan Detwiler
Publisher: Sylvan Dell
Genre: Animals / Nature
ISBN: 978-1-60718-6281
Pages: 32
Price: $9.95
Author's website
Buy it at Amazon
Birds flock together to travel south. Salmon swim upstream to spawn. Seals group together on land to mate and give birth. Some animals seek warmer climates, others a place to lay eggs. Whatever their purpose, they migrate in large quantities to get there.
On the Move: Mass Migrations explores some of the animal populations who migrate. In addition to short segments about these individual species, there are supplemental classroom materials provided in the appendix. Anyone who plans to cover this topic in class would find this book helpful.
Reviewer: Alice Berger
By:
Melissa Wiley
, on 12/9/2013
Blog:
Here in the Bonny Glen
(
Login to Add to MyJacketFlap
)
JacketFlap tags:
Author stuff
,
Books
,
Fox and Crow Are Not Friends
,
Add a tag
Look for a cameo from two (not) best friends!
By: Leila Roy, on 12/9/2013
Blog:
Bookshelves of Doom
(
Login to Add to MyJacketFlap
)
JacketFlap tags:
A/V
,
Add a tag
"He's moved on with his life."
"What life? I've been away."
Ahahahahahaha. Oh, Sherlock. Never change.
Also, and again: PLEASE FOR THE LOVE OF GOD, I HOPE THAT MARTIN FREEMAN DOESN'T HAVE THAT MOUSTACHE FOR THE WHOLE SEASON.
By: Guest Contributor, on 12/9/2013
Blog:
ALSC Blog
(
Login to Add to MyJacketFlap
)
JacketFlap tags:
Guest Blogger
,
Programming Ideas
,
Add a tag
What do kids love more than making a huge, awesome mess? Nothing! Unfortunately, most kids aren't allowed to dig in to paint, glitter, and glue at home on a regular basis. Thankfully, we have a library for that! With this in mind, I created a "Baby Rembrandts" art program for children ages 1-5 and their parents.
I set up everything in the room before kids and their parents began to arrive. The program lasted around one hour and had four art stations. I covered all the tables with plastic table cloth, pre-poured paint onto small plates, and placed all the materials on the tables. I kept all the paint on a high counter until we started to prevent eager artists from digging right in.
As parents and children arrived, I gave them a paper leaf to write their name on and tape to their shirt. This made it easier for me to address people I didn't already know from storytime. After they made their leaves, everyone came to sit on the carpet and we read Wow! Said the Owl by Tim Hopgood.
After the story, I broke the group up into four smaller groups to go to the stations. I had 24 kids in attendance, and I kept friends and family members together.  I told everyone at the start of the program that I would alert the group after 15 minutes had passed so that everyone could make it to every station, but nobody was forced to move if they weren't finished.  Then, I let them go to town!
The four stations I included were: Finger painted leaves and Indian corn (pictures of Indian corn and leaves on card stock) Pumpkin Sun Catchers (two pieces of contact paper with a pumpkin shaped outline and tissue paper pressed between) Movable Scarecrows (a scarecrow shape with arms and legs detached. They added arms and legs with paper fasteners so that they moved, and decorated) and a Library Mural (Large pieces of butcher paper taped to the table for everyone to collaborate on with paint. I changed this paper one time so that there was enough room for everyone to contribute.)
While I did alert the group every 15 minutes or so, most groups moved around at their own pace. I had baby wipes available to wipe off messy hands, and I had a bunch of oversized shirts that were available as smocks. Only a few kids wanted smocks, though, because I was sure to put in the program description that we would be getting messy. We also have a sink in our program room, which allowed little ones to wash their hands.
Overall, Baby Rembrandts was a huge success. This program had all fall themed crafts (it was held October 25) but it can easily be adapted for any season or no season at all. It was a great time, and I highly recommend it!
***********************************************
Our guest blogger today is Ellen Norton. Ellen is a children's librarian at the White Oak Library District in Crest Hill, IL. When she's not making messes with little ones, she likes going on outdoor adventures, cooking, and reading of course! Ellen can be reached at enorton@whiteoaklibrary.org
Please note that as a guest post, the views expressed here do not represent the official position of ALA or ALSC.
If you'd like to write a guest post for the ALSC Blog, please contact Mary Voors, ALSC Blog manager, at alscblog@gmail.com.
By: Leila Roy, on 12/9/2013
Blog:
Bookshelves of Doom
(
Login to Add to MyJacketFlap
)
JacketFlap tags:
A/V
,
Add a tag
From Open Culture:
"For a millennium the space for the hotel room existed – undefined," pronounces Lynch at the top of each chapter. "Mankind captured it and gave it shape and passed through. And sometimes when passing through, they found themselves brushing up against the secret names of truth." All of Hotel Room's episodes play out in one such space in particular, number 603 of New York City's Railroad Hotel. Each visits it in a different era, though, in typically Lynchian fashion, the hotel's ageless maid and bellboy exist outside of time.
By: James Preller, on 12/9/2013
Blog:
James Preller's Blog
(
Login to Add to MyJacketFlap
)
JacketFlap tags:
Bystander
,
Fan Mail
,
Bullying and Bystanders
,
Bystander by James Preller
,
James Preller
,
Preller Fan Mail
,
Preller writing process
,
writing Bystander
,
Add a tag
Okay, I'm reaching my arm deep into the giant barrel of letters I keep here in my office . . . I'm swirling my hand around . . . and what's this? . . . an email from Virginia!
How'd that get in here?
Thanks so much for coming to our school today. The students were very excited, and as an English Teacher let me personally thank you for writing a book (BYSTANDER) that interested 7th graders. Many a day, the students wanted to continue past the points I stopped to know what was coming next. All students were able to participate in discussions. On that note, my students had some questions I'm hoping you can answer when you have a moment. Thanks again.
-
1. When was your first book published and how old were you?
-
2. How long did SIX INNINGS take to write?
-
3. What had been your favorite book and why?
-
4. Is there going to be a movie for BYSTANDER?
-
5. What advice would you give to young writers?
-
6. What made you decide to be an author?
-
7. How long did BYSTANDER take to write?
-
8. Was Eric's dad really in the crowd at the end or was that wishful thinking?
-
9. What is the premise of your next book?
-
10. Who was Eric based upon?
I replied:
1. I published my first book in 1986. I was 25 years old. It was titled MAXX TRAX: AVALANCHE RESCUE! It sold more than one million copies. I signed a bad, flat-fee contract and earned only $3,000 from the book. No royalties. I'm not bitter! That was 27 years ago. I've forgotten all about it! Really!!!
2. Hard to remember, but probably about 3 months to reach a finished, first draft. Revision was tough on that one, because I had to cut 10,000 words. I guess I wondered down a lot of side paths and needed to get back on the main road, or what I think of as the "through-line" in the narrative.
3. I don't think in terms of favorites, but I really do love the character of Jigsaw Jones.
4. There are no plans for a movie, but — ca-ching! — that sure would be fun.
5. Writers come in all shapes and sizes. We all have stories to tell. You need to read a lot — and read, at times, slowly, thoughtfully, with the mind of a writer. Rather than getting totally caught up in the story, try to become aware of the writer behind the words, the choices, the decisions. Also, obviously: Spend time writing.
6. The dream formed in college. I wasn't one of those kids who loved going to library.
7. I research BYSTANDER for a couple of months, visiting schools, talking to experts, reading widely. The writing, which took four months, grew out of that.
8. That's wishful thinking. Look at the words on the page. "All the while quietly hoping — in that place of the heart where words sputter and dissolve, were secret dreams are born and scarcely admitted . . ."
9. The book I'm writing now returns to some of the themes in BYSTANDER, but is sympathetic to "the bully." For me, I don't like to label kids as any one thing, especially as "a bully." Bullying is a behavior, not a thing, not a person. I'm looking at it from that perspective.
10. Eric is not based on anyone in particular. I see him as witness, observer. He's new in town, so the reader meets the characters in school at the same time as Eric.
Thanks, I loved visiting Virginia and I hope to make it back again someday soon.
JP
By: Leila Roy, on 12/9/2013
Blog:
Bookshelves of Doom
(
Login to Add to MyJacketFlap
)
JacketFlap tags:
Books - Challenged
,
Add a tag
From Publishing Perspectives:
It's not just the fact of censorship — it's more the way the censorship works. Speak to any bookseller – and, sadly, there aren't many in Doha – and they all tell you the same story. At the moment, retailers have to submit one copy of every title they receive to the Ministry of Culture for approval, even if the same book has already been approved for another retailer. It's an Orwellian situation that is not without a comic side. "We're still waiting for clearance for The Gruffalo even though it's for sale elsewhere," said Richard Peers-Weaver, Purchasing Manager of WHSmith, with a weary smile. "We have around 70% of our stock still tied up at the Ministry awaiting approval. It's very frustrating, particularly when we have customers coming in and expecting to see certain things."
If nothing else, click through to see the picture of the Doha skyline: it's VERY cool.
By: prkcslog, on 12/9/2013
Blog:
What You Want to Read
(
Login to Add to MyJacketFlap
)
JacketFlap tags:
Adventure
,
Atmospheric
,
Picture Books
,
Add a tag
It started as a family Christmas card photo by photographer Per Breiehagen and his wife Lori Evert. In 2007, the Minnesota resident's family dressed their adorable three year-old daughter Anja in traditional Norwegian clothing such as Stakk dress from Ål, where Breiehagen was raised, reindeer shoes from the Sami people in Northern Norway, and an elf hat and took a series of photos that would change their lives forever. Based on overwhelming positive feedback from friends and family who received the Christmas card, Breiehagen expanded the project. His vision was to stage scenes the evoked the traditional folklore of Norway that he had grown up listening to. In addition to Anja's captivating costume, Breiehagen attempted to make the photos as authentic as possible. He took Anja to beautiful outdoor winter landscapes in both Minnesota and Norway. Anja posed with actual reindeer in Norway and held traditional Telemark skis from 1840 the Breiehagen had sought out to use as photo props. As the scope of the photos became more fantastic, Breiehagen incorporated digital compositing to create scenes of the "little elf" meeting a polar bear in Antarctica and other fanciful imagery that could not be created without digital enhancements. The photos continued to gain popularity and were featured in several holiday advertisement campaigns, including one for Chicco, a popular baby product brand.
The photos took on a new life this year when Breiehagen and Evert created the picture book, The Christmas Wish. The book tells the story of a little girl who lives "in a place so far north that the mothers never pack away the wool hats or mittens." The girl longs to be one of Santa's elves. One day, she sets out on a journey through the great Northern wild to find Santa. Along the way she is helped by several animals including a cardinal, reindeer, polar bear, horse and musk ox. She also has a chance to see the Northern Lights. Eventually, she does find the man in the red suit and he flies her home on his sleigh. The true charm and magic of this book are the stunning photographs. Some of my favorites include one of Anja placing a note on the door of the Norwegian Sauna announcing her departure to find Santa, the three year old girl curled up next to a polar bear napping, and Santa's sleigh flying over snow covered hills taking Anja home. With careful staging and digital enhancement, the winter scenes are stunning, the animals are beautiful and the young girl in the traditional Norwegian garb is irresistibly cute. This story is one that is sure to captivate the imagination of children this holiday season and leave parents a bit awe struck as well.
Posted by: Kelly
Posted on 12/9/2013
Blog:
Horse Books & Pony Stories Blog
(
Login to Add to MyJacketFlap
)
JacketFlap tags:
Add a tag
Happy Horse Healthy Planet provides phone and on-farm consultations on every equine topic including
By: Dana Murphy, on 12/9/2013
Blog:
TWO WRITING TEACHERS
(
Login to Add to MyJacketFlap
)
JacketFlap tags:
minilesson
,
reluctant writers
,
writing workshop
,
Dani Shapiro
,
Add a tag
Now I know different. I know that all writers hear that voice. All of us. Here was my message to the 6th graders: All writers have an inner critic. Acknowledge yours. And KEEP WRITING.
By:
Darcy Pattison
, on 12/9/2013
Blog:
Darcy Pattison's Revision Notes
(
Login to Add to MyJacketFlap
)
JacketFlap tags:
Novel Revision
,
hope. despair
,
writer's block
,
writing life
,
Add a tag
---
MIMS HOUSE: Great NonFiction for Common Core
The story of the oldest known wild bird in the world. At 62+, she hatched a new chick in February, 2013. Read her remarkable story. A biography in text and art.
---
Hope
Once we finish a draft of a novel and start thinking about revising, there is hope. In her slim volume, Writing Past Dark: Envy, Fear, Distraction and Other Dilemmas in the Writing Life, Bonnie Friedman starts like this:
The happiest I've even been was departing before dawn to the bus station in Madrid. The tiny bread shop and the tobacconist were still dark. The wet pavement gleamed when a city bus heaved past. Ahead of me lay unknown towns and countrysides that matched names I knew only from a map, and a new friend who was herself departing just then from across Madrid clutching a plastic bag like mine that was filled, like mine, with an egg-and-potato sandwich and a tangerine. The world was doors opening in all directions. I felt free, and awake, and full of laughter. Writing has often been just like that for me.
That's hope.
It's the feeling that we are at the top of our game and building on this solid draft, we can accomplish something unique, special, earth-shattering.
We need that hope at the beginning, or else we wouldn't start. We know that it will be long and involved and at times discouraging to dig into this story and start messing with it. We know that the results are uncertain. We need that hope.
When Pandora opened the forbidden box, she released all the world's evils. It sent the world into despair. But then, Pandora opened the box once more and found Hope waiting. Though Hope seemed weak, it was the strongest of the things released that day.
Hope, not optimism.
Optimism is a general outlook on life, or is based on positive thinking. Hope is an emotional response, in our case, the response to a specific task of recasting a story into a stronger form. It is based not on positive thinking: I know I can do this revision well. For me, it's based on my hope that the writing process will come through for me again.
Hope, not despair.
Despair has enough play in the life of a writer: witness the steady stream of rejection letters that we receive. It's enough to send me into a writer's block. But when I face my story, I forget all that. It belongs to the world of submissions and that's not the world that concerns me when I?m revising. While revising, my loyalty is to the story, the characters, the language–what does this story need to come alive? How can I tell this now familiar story in the strongest way possible? I hope that the process will reveal the best way to tell this story.
Not false hope.
Am I indulging in false hope? No. False hope would be based on laziness, unwillingness to try. I approach revision with an open attitude and try to find ways to work with the story better. I use a variety of writing strategies to find new ways into the story. I may fail, yes. But my hope is based on process, work, past experience of struggling through difficulties in telling a story.
Here is hope: When I look at my story I realize that there's one more thing for me to try. Hope sends me forward into revision.
Emily Dickinson on Hope
By: Colleen Mondor, on 12/9/2013
Blog:
Chasing Ray
(
Login to Add to MyJacketFlap
)
JacketFlap tags:
Mutiple Bookish topics
,
Add a tag
You don't usually put books in stockings but Kevin Guilfoile's A Drive Into the Gap is so reasonably priced ($6.95) and such a compact size (69 pages) that it fits perfectly into the stocking-stuffer category. It's also bloody brilliant, so a nice surprise to share with the reader in your life who likes books about fathers and sons, baseball, writing or heartfelt real-life mysteries. Special bonus if they know who Roberto Clemente was.
Basically, anyone who enjoys a good story which, in this case, also happens to be true.
I bought A Drive Into the Gap after reading Walter Biggins' review at Bookslut. It's about Guilfoile's father, who has Alzheimer's, and the mystery behind the bat that Clemente used for his 3,000 hit. It's also a bit about baseball, which Guilfoile's father worked in, and storytelling - especially about mythic moments - and about how Barry Bonds is a jerk. (I knew it!!!) (Okay this is only a couple of pages in the book but still, I KNEW IT!!!)
It's just a lovely little book, a quick but thoughtful read, and something different from standard stocking fare.
I also recommend some of the Field Notes notebooks as unexpected gifts. They are surprisingly addictive - you wouldn't think little notebooks would be so useful in the electronic age but they are. I love mine and use them to keep track of the different writing projects (big and small) that I'm involved in, as well as the standard daily "To Do" list.
Oh - and put some pens in the stockings! These are SEVEN YEAR pens and they are very reasonably priced and super cool. Pens are always good for the stocking. (I always put in scratch-off lottery tickets and coffee cards too.) (Oh and magnets which are always a good thing!) (And bookmarks!!!!) (And I buy an issue of a magazine that I think my husband would like but hasn't picked up.) (This doesn't fit in the stocking, but I put it underneath it.)
Hmmmm, what else? Oh - I also always put in Burt's Bees lip balm because, well, you can never have enough lip balm in the winter.
I love stocking stuffers. They make me happy. :)
By: Melody, on 12/8/2013
So, Thomas Nelson Page was apparently a Lost Cause-er. Gross. I'm glad I didn't love Santa Claus's Partner. I mean, it's fine. It's a nice, workmanlike Christmas story with no indication that the author was super into slavery. It just doesn't make me want to read others of Page's books, which is nice because I wouldn't want to give Dead Thomas Nelson Page the satisfaction.
Also, while I'm not actually going to spend this review referring to the main character by Benedict Cumberbatch names, well…I want you to know that I could. Because his name is Berryman Livingstone, and if Butterfly Creamsicle is close enough for the internet, then Berryman Livingstone is, too.
I'm also not going to refer to him as Ebenezer Christmascarol, but that's what he is. His Bob Cratchit is John Clark, his senior clerk, who has eight kids and an invalid wife. His Ghost of Christmas Past is himself.
Livingstone keeps all his clerks late on Christmas Eve mostly because he's forgotten it's Christmas Eve, but also because he's an asshole. He doesn't have that first excuse for stopping kids in the street from sledding or knocking over a beggar on his way home, and, you know, he doesn't think he's a bad guy, he's just massively self-centered and thinks having a lot of money means he can do whatever he wants. So, again, an asshole.
Once he's home, he has a bit of an existential crisis, brought on by a headache and no dinner and the realization that his parents were much nicer than he is. He gives himself a short guided tour of his past and comes out of it a better person, but before embarking on his new life as a decent person, he has to earn the approval of Clark's daughter Kitty, who hates him.
Kitty is maybe six, and was probably my favorite part of the story — instead of being saccharine and cute and angelic, she's just very, very serious in that way that kids often are. She gives the impression of taking Livingstone on trial, and not being terribly impressed with him. And it's easy to sympathize — I wasn't terribly impressed with him either. I did enjoy the way everythign fell into place for him at the end, though. There's a bit where he realizes that he actually does have friends, he just hadn't realized it because he was viewing everyone's behavior through the lens of being a dick.
Basically, Santa Claus's Partner ticks all the boxes — Christmas spirit, Unity of Christmastimes, small children, a faint whiff of romance. I just might have liked it more not knowing that the author was nostalgic for slavery.
Tagged:
1890s
,
christmas
,
thomasnelsonpage
By: Cait, on 12/8/2013
Blog:
Cait's Write...
(
Login to Add to MyJacketFlap
)
JacketFlap tags:
art
,
Cartoons
,
comics
,
running
,
running cartoon show
,
runners
,
Add a tag
I love running, but what I DON'T love is running in the cold. Truthfully, I don't harbor ANY fantasies for a white Christmas (or any day for that matter) for the sheer fact that running outside in the snow, in the cold, in the windy, etc. is not cool. Winter is pretty in a snow globe when when you're a runner actually out there in that flurry…it aint pretty.
When winter comes around, I layer up, and then do all I can to manage the nose situation…
I present my latest Runner's Strip Cartoon Movie Short: "Cold Weather Running"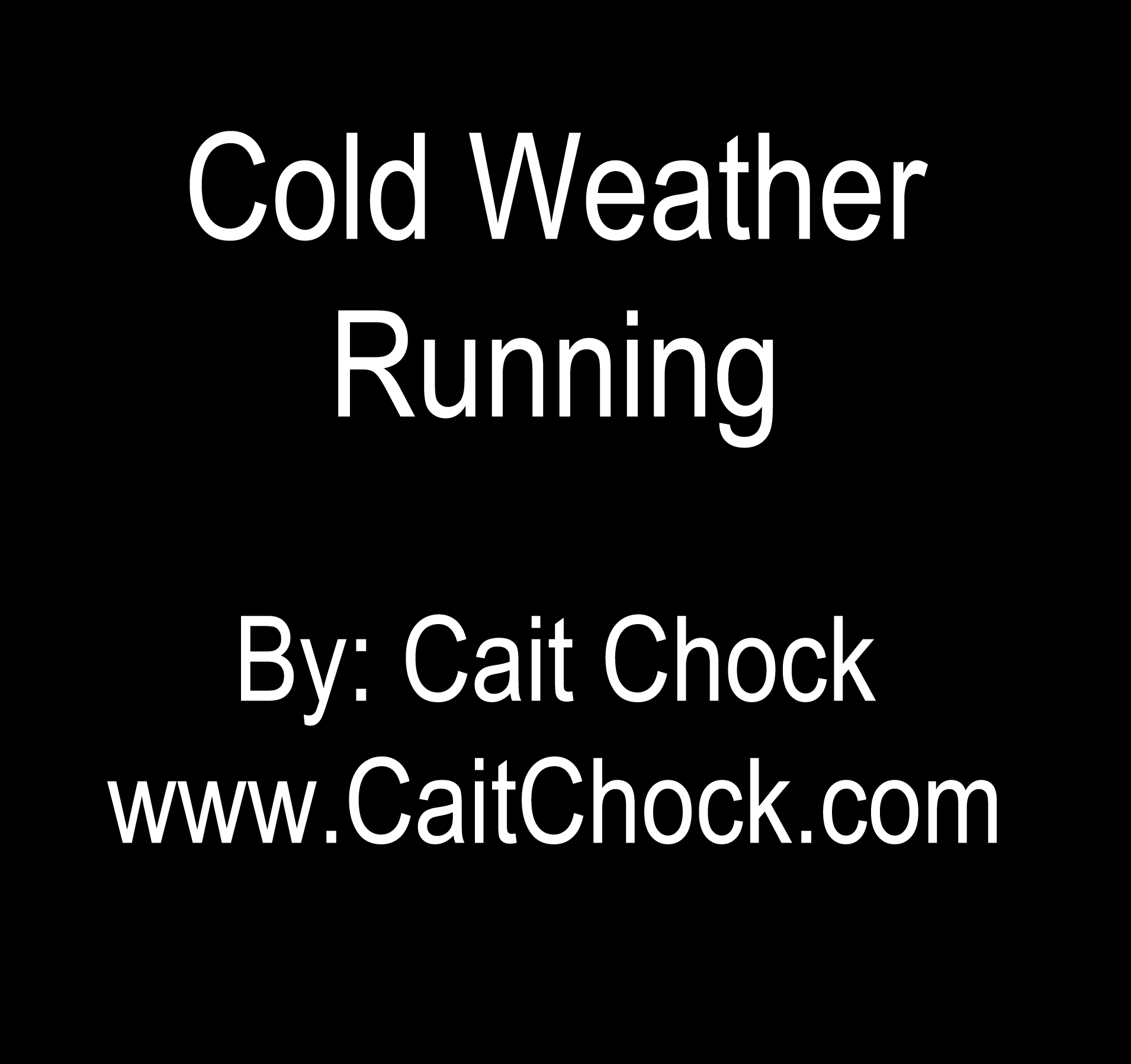 I hope you're packing tissues or hands are as fleet as your runner feet!

——–
Winter Weather Running tips HERE!
More Runner's Strip Cartoons HERE!
——–
1) Would you rather run in the cold or the heat?
2) How do you stay warm and safe during winter?
3) Do you enjoy your white winters if you live in a state that typically gets them?
By:
sketched out
, on 12/8/2013
Blog:
sketched out
(
Login to Add to MyJacketFlap
)
JacketFlap tags:
Christmassy
,
HoHoDooDa (Holiday Doodle a Day)
,
puns
,
children's illustration
,
christmas
,
doodle
,
drawing
,
HoHoDooDa
,
HoHoDooDa 2013
,
holiday
,
Holiday Doodle a Day
,
humor
,
illustration
,
pun
,
reindeer
,
sketch
,
sketchbook
,
sketching
,
Add a tag
"Prancing With the Stars"
Why not hoof it on over here and check out what my fellow HoHoDooDa doodlers are doing today.
Display Comments
By: Dan Bostrom, on 12/8/2013
Blog:
ALSC Blog
(
Login to Add to MyJacketFlap
)
JacketFlap tags:
Blogger Dan Rude
,
Books
,
Tweens
,
Add a tag
Looking for books for tweens? ALSC recently announced the release of a Tween Recommended Reads booklist, intended to engage and encourage tweens to read throughout the year.
The Tween Recommended Reads list includes 25 titles chosen specifically to appeal to tweens and to encourage them to read. PDFs of the booklist are available online in full color and black and white and are free to download, copy and distribute.
A big thank you to the 2013 ALSC School Age Programs and Services Committee who put together this awesome list!
Kelly Hashway
, on 12/8/2013
Blog:
Kelly Hashway's Blog
(
Login to Add to MyJacketFlap
)
JacketFlap tags:
blog hop
,
contemporary
,
giveaways
,
Monday Mishmash
,
new adult
,
reviews
,
Spencer Hill Press
,
Stalked by Death
,
young adult
,
Add a tag
By:
Happy Monday! Here's my mishmash of thoughts:
1. Blog Blitz Last Friday, my blog was blitzed by the amazing group DL Hammons set up. The group heard that my agency closed and that I'm in the query trenches again, and they decided to stop by and cheer me up as well as wish me luck. I was truly touched by the amount of comments. All 200+ of them. You all made my day.
2. My Birthday
Yesterday was my birthday. I didn't like the getting older part, but I did enjoy the day with my husband and daughter. I also got some great gifts, including an awesome new purse. And my daughter had a birthday party to attend for one of her friends, so I helped out with that as well.
3. Spencer Hill Press Holiday Giveaway The very awesome Judy Spelbring is hosting the Spencer Hill Press Holiday Giveaway again this year. There are tons of prizes to win. I've donated money to a gift card and I'm giving away a signed copy of Stalked by Death. Make sure you enter.
a Rafflecopter giveaway
4. Querying I didn't do this last time I queried, but I'm going to share my progress this time around. I have a few fulls and partials out right now, so I've got all my fingers crossed that I might get the best Christmas present ever this year. The top item on my list is an offer for representation.
5. Meant For You by Faith Sullivan Faith newest release comes out tomorrow. It's NA and it's HOT! Here's my review:
I had the pleasure of reading an ARC and let me say it is one HOT book! Seriously hot! I'm talking the hottest book I've ever read. The book opens with a very steamy scene and there are plenty more to follow throughout the book. Ivy and Eric are the couple you can't help but root for. Eric's past left him pretty much broken before he met Ivy, and now she's his second chance at happiness. Ivy's had plenty of struggles too, especially recently. So to see these two connect on such an emotional and intimate level is amazing.
But even though they are expecting a child together and are unable to keep their hands off each other, they have more than their share of problems. Ivy has been forced into a situation where she has to help her enemy, Lauren, from book one. I hate Lauren even more in this installment. She preys on Ivy's delicate situation and forces Ivy to write a script that will possibly destroy Eric and the relationship Ivy has with him.
And it wouldn't be a Faith Sullivan novel if there wasn't a big twist at the end. As usual, I didn't see it coming but as soon as it happened, I thought, I should've guessed! Sullivan is so good at keeping me guessing and making me eagerly anticipate her next book. Looking forward to book three to see what's in store for Ivy and Eric.

And I loved the book so much, I'm giving a copy away! Just fill out the rafflecopter below.
a Rafflecopter giveaway
That's it for me. What's on your mind today?
By:
PK
, on 12/8/2013
Blog:
Children's Author Artie Knapp
(
Login to Add to MyJacketFlap
)
JacketFlap tags:
Children's Stories
,
Add a tag
LATEST NEWS
The Southern Newspapers Publishers Association is publishing and offering several of Artie's children's stories to newspapers across the United States. The latest is his Christmas story titled Light on a Snowy Day.  To read the first four stories, please click on the illustration below.
View from a Zoo was featured in New Jersey's largest newspaper, The Star-Leger, on November 29th. Click on the book's title to read the review.
The book was also mentioned recently in the Pittsburgh Tribune, and the Ft. Wayne Family Magazine, and received great reviews in the November issues of California Kids! - page 16, and the Cincinnati Family Magazine.
Look for the iPad edition later this year from Reading Rainbow.
Use of any of the content on this website without permission is prohibited by federal law 
COPYRIGHT © 2013 ARTIE KNAPP
By: Leila Roy, on 12/8/2013
Blog:
Bookshelves of Doom
(
Login to Add to MyJacketFlap
)
JacketFlap tags:
Books - YA
,
Add a tag
From their website:
Scarlet Voyage is a young adult fiction imprint dedicated to providing original stories with a strong voice and an independent spirit. From literary to contemporary romance to crime thriller—across all genres—our books embody our passion for authentic and compelling stories that reflect and explore the lives of young adults. Our mission is to create books that take readers on a voyage and will leave them burning for more.
Coming this spring, among others:
In the River Darkness: ALTERNATING NARRATORS! LOVE TRIANGLE! (<--I'm guessing here, but the description sounds pretty clear.) LOTS OF SEKRITS!
Freak City: Romance about a boy who falls in love with a deaf girl and starts to explore deaf culture & community.
What We Did for Love: WWII? I think?
Code Name Komiko: Sixteen-year-old violin prodigy moonlights as cyber-investigator.
By: Leila Roy, on 12/8/2013
Blog:
Bookshelves of Doom
(
Login to Add to MyJacketFlap
)
JacketFlap tags:
Books - Juvenile
,
Books - YA
,
Add a tag
The BookSeekers is geared specifically to finding children's books, specifically, in their words, "a discovery website for kids' books which seeks to help you to navigate through the huge choice of books for kids – from toddlers to teens - to find the next great book to read".
As I've done in the past, I ran Howl's Moving Castle and The Book Thief through the engine.
For fans of Howl, BookSeekers recommends: Charmed Life. Which I feel is weaksauce, because A) only one title? and B) that one title is ALSO by DWJ?
For fans of The Book Thief, BookSeekers recommends: I Am the Messenger and Boy in the Striped Pajamas. Weak (same author) and barf (I understand why it came up, but man, I do dislike that book).
Anyway, I'll continue playing with it—it looks like there are other ways of using it and there are lots of booklists to comb through—and it's a pretty new site, so they'll probably continue to add to the database and tweak it and whatnot.
By:
Gail Gauthier
, on 12/8/2013
Blog:
Original Content
(
Login to Add to MyJacketFlap
)
JacketFlap tags:
Add a tag
I'm sorry to say that I wasn't thrilled with Eleanor & Park by Rainbow Rowell. I found whatever I read about the book interesting enough to get me to pick it up, which is significant. I'm not a fan of romance, so they're always a hard sell for me. I did want to like it, the way I liked Nick & Norah's Infinite Playlist. I ended up just reading a few chapters and jumping to the end.

I wouldn't even mention the book here, since I didn't finish reading it, but I just saw a fantastic discussion of Eleanor & Park in the comments section of a review at School Library Journal. The commentary is all respectful with lots of E&P love and some E&P reservations as far as the title being a Printz contender. There is also discussion of and comparison to other books.

A great read, whether you liked Eleanor & Park or not. If you haven't read the book, the discussion may convince you to give it a try.
Display Comments
By: Stefanie, on 12/8/2013
The Wigglers have been in their new home for a little over a week and I can report that they have settled in nicely. Bookman puts food scraps in an old margarine container — coffee grounds, potato peels, banana peels, apple bits, carrot bits, broccoli bits, you get the picture — puts a lid on the container and every three or so days I open the wiggler bin and bury the scraps. When I move the bedding aside to put the scraps under it I generally disturb a few wigglers which is the only way I know they are alive. Even Houdini must be happy since he has not tried to make a second escape.
I got a couple more seed catalogs in the mail during the week. One of them was page after page of tomatoes. I had no idea there were so many varieties. It was rather overwhelming. I finally couldn't take it anymore and tossed it in the recycling bin. We buy tomato plants in the spring, usually heirloom varieties, because it is so much easier. In Minnesota the growing season is not long enough and if I were to start my own tomato plants from seed I would have to do it in the middle of March. I have done it before, many years ago when heirloom varieties were hard to come by, but that has changed, thank goodness. It was during one of those years that I discovered I am very allergic to tomato plant sap. After handling several plants without gloves, potting them up, my hands and arms broke out in hives so badly I had to take steroids for a week and was out sick from work for a couple of days. So now I only handle tomato plants with gloves on, or better yet, let Bookman take care of it.
The other catalog was marvelous. It had all kinds of the usual garden veggies in it but it also had four or five pages of dried beans. I got so excited, I can grow my own garbanzo beans! But really, we use so many of them it isn't practical. Nor would it be practical to do pinto beans or kidney or white or navy beans or any bean that is easily bought at the market. It's all those other beans I've never heard of before that I was drooling over — painted pony, appaloosa, calypso, Jacob's cattle, ying and yang — don't those sound fantastic? I figure I'll try two, maybe three varieties. I have a few months to mull over which ones those will be.
In thinking about next year's vegetable garden and what we want the garden to be as a whole, Bookman and I decided that we will make two or three large raised beds for the annual veggies and the rest of the garden will be turned over to mostly perennial edibles and other plants. The reason we decided on this is because the annual veggie beds get dug in so often, disturbing the soil ecosystem, that it is best to keep them contained in a more controlled area instead of spread out all over the garden. In many of the permaculture books I've been looking at all the home garden plans have a designated annual vegetable area. So we are going to do it too. The beds will be in a completely different area of the garden than where we have been growing veggies. The raised beds will be closer to the compost pile and the rain barrel, making less work in their upkeep in the long run. We are going to do two, possibly three big beds. Maybe not all next year when we will do at least one, but that is the eventual goal. I am very excited about this as well as the polyculture planting scheme we will be using. But more on that in the spring!
I forgot to mention last week we had an animal visitor to our house. One evening when Bookman was working the closing shift I was curled up reading. I heard a noise in the kitchen and thought the cats were batting around a toy and had run into the dinner table leg or something. But then the noise came again and it sounded like a bucket being tipped over. I got up expecting to see that the cats had gotten into something only to find them both glued to the sliding glass door onto the deck. I looked out the window with them and there, right on the other side of the glass, was a possum! Bookman had left the recycling bucket out on the deck with paper and empty cat food cans in it. The possum must have been out scavenging and, even though the cat food cans are rinsed out, must have smelled them in the bucket. It had knocked the bucket over against the window so it couldn't get into it and was trying to figure out how to turn it around. I turned on the outdoor light thinking it would scare the possum away but it didn't even flinch. So the cats and I stood there watching the critter who finally gave up and ambled off into the darkness.
I returned to my book and a few minutes later Bookman arrived home. I heard him in the front yard yelling, "get out of here cat!" And then a sound of surprise. When Bookman came through the door a few seconds later I asked him if he met our possum visitor. Yup. He had seen it in the shadows and thought it was a cat but realized when it didn't scamper off that it was no cat but a possum. We've seen raccoons but not possums around the neighborhood. I don't know where our possum visitor lives or how far they range in search of dinner, but it has not returned as far as we know. Still, it was an exciting visit!
Filed under:
gardening
By: Leila Roy, on 12/8/2013
Blog:
Bookshelves of Doom
(
Login to Add to MyJacketFlap
)
JacketFlap tags:
Books - YA
,
Add a tag
...a list curated by the ladies at Smart Bitches, Trashy Books:
Since I'm going to miss the annual discovery of awesomeness in YA romance this year, I put the call out on Twitter for reader favorites in YA romance this year, and promised to compile them all. Here's a selection of those recommended, and please, add your 2013 favorites in the comments if you'd like! Feel free to share what you loved and why you loved it, and help others discover the best of 2013 YA Romance. 
By: Leila Roy, on 12/8/2013
Blog:
Bookshelves of Doom
(
Login to Add to MyJacketFlap
)
JacketFlap tags:
A/V
,
Food.
,
Add a tag
Then again, I love gingerbread so much that I don't see why it should just be a seasonal treat!
Anyway, here's the Instructables link.
(via mental_floss)
By: Leila Roy, on 12/8/2013
Blog:
Bookshelves of Doom
(
Login to Add to MyJacketFlap
)
JacketFlap tags:
A/V
,
Books - Fantasy
,
Add a tag
Super-short, and appeals to the same part of me that finds Ratchet & Clank hilarious:
Song Of The Knight from Ringling Computer Animation on Vimeo.
(via SF Signal)
By: Karen Maxwell, on 12/8/2013
Blog:
Write From Karen
(
Login to Add to MyJacketFlap
)
JacketFlap tags:
Day-By-Day
,
Add a tag
You know it's winter when you have to put a sticker on your microwave to warn everyone in the house that they need to turn off the portable heater in the office before using.
Because if they use the microwave the same time the portable heater is on, we'll blow a fuse.
Yes – we live in an old house.
Filed under:
Day-By-Day
View Next 25 Posts