Yesterday, Evanna Lynch attended the Giffoni Film Festival held in Salerno (Italy), after starring in My Name is Emily, which featured in the Generator +16 competition at the event. Of course, many Potter fans attended the festival to ask questions, but Evanna also had some wisdom of her own to share.
Evanna was part of the Potter community long before she was cast as Luna at 14 years old, so it makes sense that she'd have ideas about where she  would have liked the plot to go. The bonus of being cast was that J.K. Rowling was right there, available to speak to about ideas, and maybe get a few hints at the story along the way. Evanna did not waste this opportunity, telling Rowling a very interesting idea she'd had for the development of Luna's character:
"I've always had so many ideas about the narrative developments that one day I went to the writer to propose her a love story between Luna and the Headmaster … I told her I didn't mind the difference of age between them, instead, I thought they would be a nice couple. She replied: 'It's not about the age. In any case, the relationship would be impossible because he is gay'. That's how I found out about one of the greatest revelations of J.K. Rowling"
When asked about the decision to cast Noma Dumezweni in Cursed Child (which opens officially on July 30th), Evanna gave sensitive, thoughtful reasoning behind her answer:
"I consider it to be the right decision. Hermione is a libertarian in spirit, she fights for those in difficulty, it makes total sense to imagine her as part of a minority. One of the most beautiful things about J.K Rowling, which for me is a point of reference, is the way in which she uses her characters to send a message".
She later reaffirmed this answer:
"Hermione's feature is her desire to help the defenceless, like house-elves, thus it makes perfectly sense her being part of a minority. Such a choice proves that J.K. Rowling wished to give a strong social message through her work. As far as I'm concerned, it's talent that counts, not skin colour".
She also had a few words to say about Luna's sense of social justice:
 "Luna doesn't give a darn about people's prejudices, she is a free spirit and she also helped me fighting my insecurities, just like she's doing with million people in the world. This is the reason why I decided to embrace important causes in my following projects. For example, I acted a wicked girl who hates homosexuals in G.B.F. Because I felt awkward whilst giving life to her pettiness, I understood that my character would have succeeded in proving the premises of the film true."
Evanna is an aspirational young actress, who likes to take on challenging roles – her troubled character in My Name is Emily illustrates her desire to portray complex characters who tell a story. However, she also sets herself personal challenges in her career:
"I always look for new challenges and I've got a long list of actors I'd like to play with. First of all is Benedict Cumberbatch because I'm a fan of his TV Sherlock"
Of course, as a Potter fan herself, Evanna would never give up another chance to play Luna:
"I am not ready to abandon the character entirely and I think I would be jealous if it were assigned to someone else".
Later she also said of Cursed Child:
" Should anyone make a film based on the stage play I would whip into it. The truth is that I can't say goodbye to my character, and I hope to play it again, maybe in an older version". 
We all know that Evanna loves her cat – her Instagram is almost exclusively photos/videos of Puff, so when a fan awkwardly proposed to her at the event, her reply was believable:
"We'll talk about it again in ten years' time, now I'm giving all my time over my kitties, indeed, I wish to open a cattery very soon to welcome them all and spend all my money on their safeguard"
Lynch also advised young aspiring actors to "read a lot and broadly, stay pure and be yourselves; this will help you in a world that is not always easy".
She also gave advice to younger fans in the audience:
"Be sympathetic to your parents, explain them your dreams and help them understanding the reasons why you want to experience new things. Sometimes, they might forbid you to dye your hair or wear some clothes but they do it in good faith to protect you. My mother, who is here with me in the hall at Giffoni, gave me strict rules but she also left me free to find my way, so I realised that my adolescence rebellion was not a pique but instead a desire to understand who I was"
Read more over at the Giffoni Film Festival website and ANSA, and see photos of Evanna at the event below!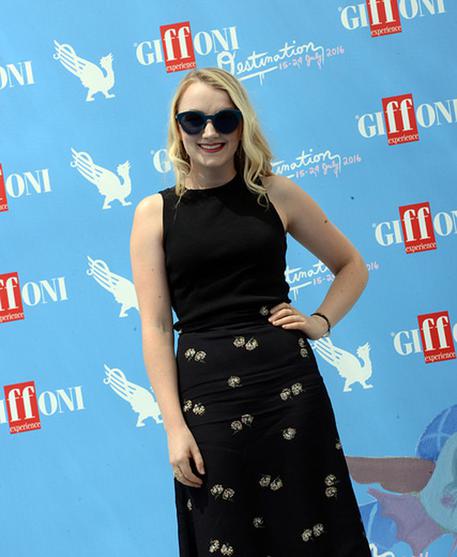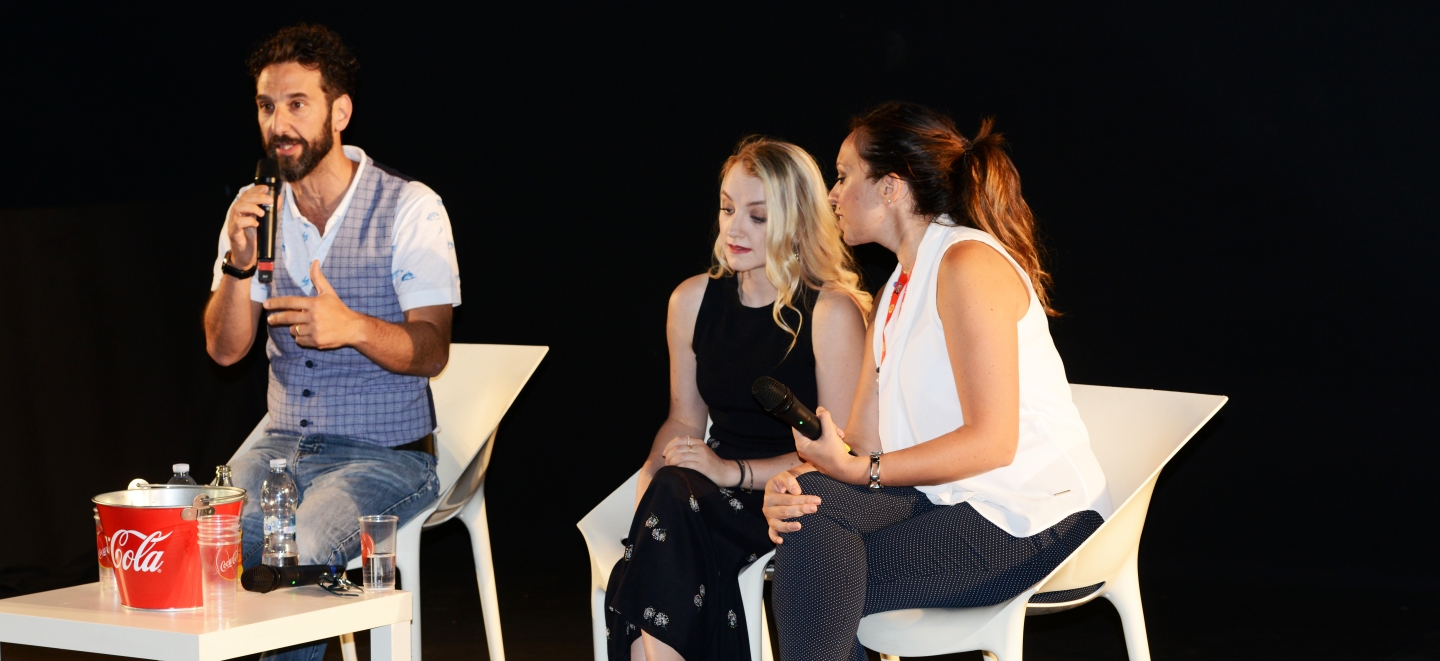 Add a Comment