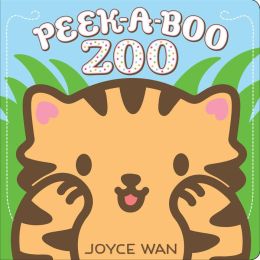 Board Book: Peek-a-Boo Zoo. Joyce Wan. 2015. Scholastic. 14 pages. [Source: Review copy]
With brown fuzzy fur,I grumble and growl.I live in the woodswhere I like to prowl.Guess who?Peek-a-boo!Bear
Premise/plot: Zoo animals play peek-a-boo with young readers in Joyce Wan's Peek-a-Boo Zoo published by Scholastic.
My thoughts: I really loved, loved, loved Joyce Wan's
You Are My Cupcake
. I've been interested in Wan's books ever since. What did I like best about Peek-a-Boo Zoo? Well, I really liked the illustrations. The text is simple. It rhymes. Young readers can guess the animal and then lower the flap to see if they're right.
© 2015 Becky Laney of
Becky's Book Reviews
Add a Comment