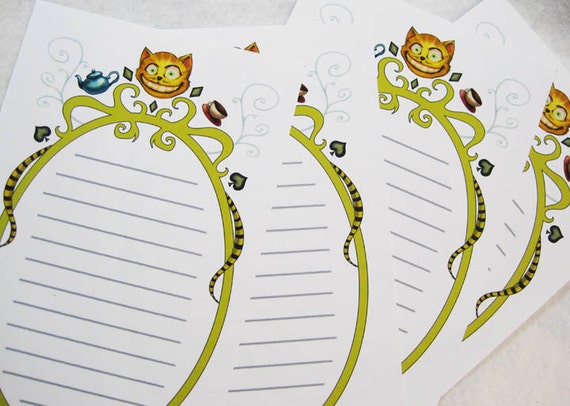 Introducing Cheshire Cat personalized stationary note cards from my Alice in Wonderland art series. I am now offering stationary and personalized stuff in my Etsy store.
This set comes with 4 note cards. They are printed on high quality archival heavyweight paper. 5.5″ x 8.5″ in size. Use the notes to write down recipes, letters to friends, thank you notes and anything else you can think off.
The post Cheshire Cat Personalized Stationary Note Cards appeared first on Diana Levin Art.
Add a Comment